Six EU and Korean pilot cities in the IURC programme had their kick-off meeting on 30 September 2021 to introduce their interests and best practices in areas such as climate action, energy, mobility, flood resilience and healthcare.
The meeting was opened by Mr. Patrick Polacsek from the EU Delegation to Korea, who congratulated Busan, Sejong, Seoul, Dublin, Rotterdam and Sofia for being selected for the programme and noted climate change and carbon neutrality as high-potential topics for all cities to cooperate on.
Meanwhile, Mr. Ramón López from DG REGIO made a comment that international cooperation programmes of this kind, which previously included World Cities and IUC, offered a great opportunity for cities to learn from each other. The fact that several of these cities have participated in the aforementioned programmes should result in greater success in this round of cooperation.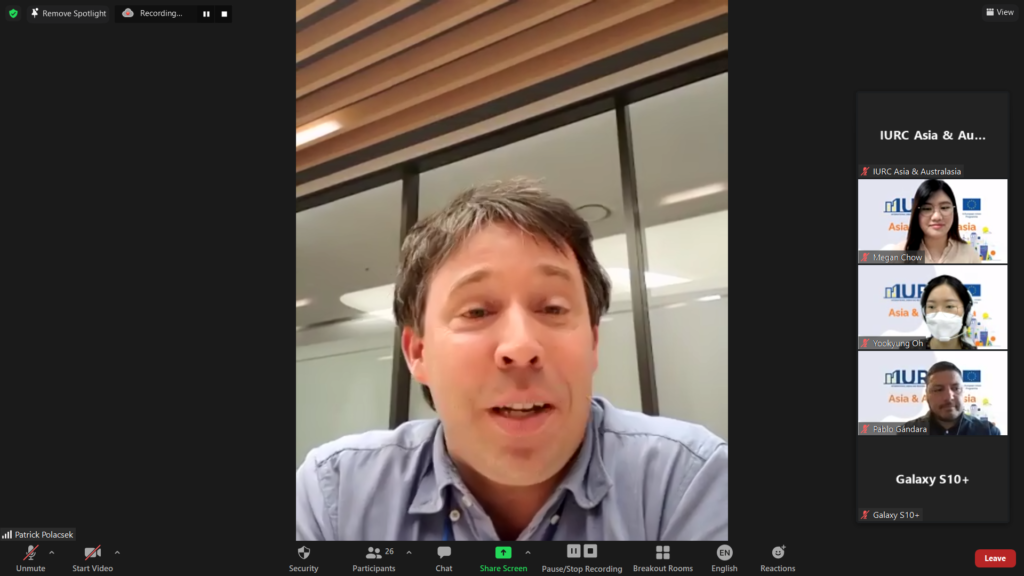 Within the current programme, Rotterdam will cooperate with Busan, Dublin with Seoul, and Sofia with Sejong. Check out their presentations below to see what exciting projects could potentially result from their cooperation. Pablo Gándara, who leads the IURC, team introduced the project objectives and the approach to cooperation based on two tracks: the bilateral one between EU and Korean cities, and the thematic one with regional city clusters dealing in areas like green infrastructure, energy transition, mobility and circular economy among few others. He also stated that EU and Korean cities will be enabled to work beyond one-to-one city pairings by promoting cross-city cooperation among the six cities. Jens Bley, smartcity expert from the IURC team, focused on methodologies to create a quadruple helix approach in the IURC cooperation and provided a few examples from the IUC project. The meeting was moderated by Megan Chow, IURC country coordinator, and Yookyung Oh from CityNet, who explained the next steps for the cooperation.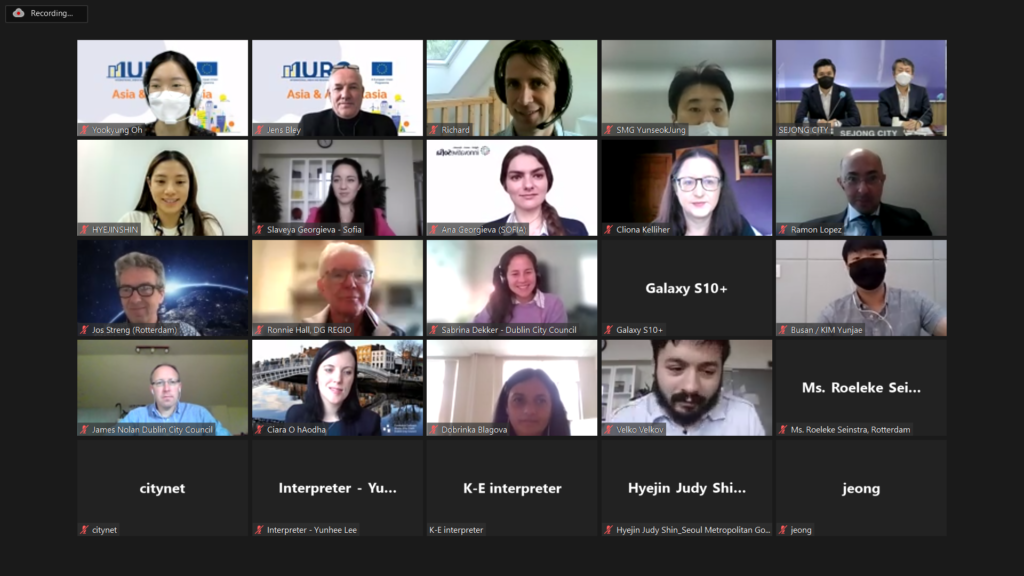 The implementation of the IURC in Korea is supported by CityNet, the flagship Seoul-based association of urban stakeholders committed to sustainable development in the Asia Pacific region. CityNet is performing the helpdesk function for the six cities and will organise some of the thematic activities for IURC, the first of which is Addressing Climate Change Effects in Cities: Nature-Based Solutions and Green Infrastructure on 5 October 2021.