On 15 December 2021, Sejong held two bilateral meetings with Sofia and Rotterdam to further share their best practices in the area of urban mobility. As the administrative capital of the Republic of Korea, Sejong is a planned city where bicycle lanes were incorporated into the build of the city. Since its inception, Sejong has been implementing a bicycle sharing programme called Ouling, collecting usage data and user feedback to constantly improve the service. In addition, the city is currently supporting research and testing of autonomous cars and has a cooperative-integrated transport system – C-ITS – that helps shift the paradigm from managing transportation to putting people first.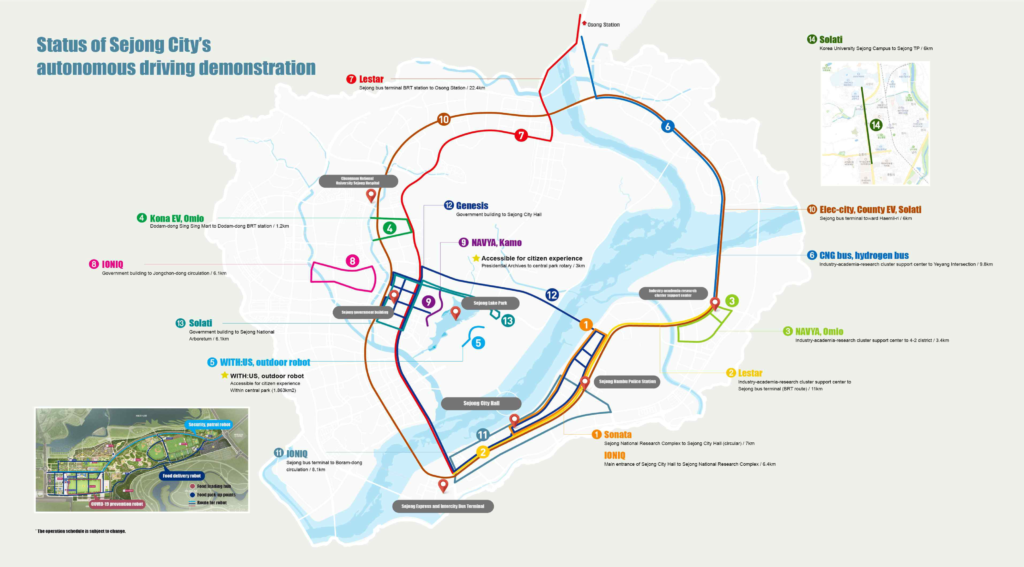 Meanwhile, in Sofia, to encourage the citizens to use public transportation, a strong focus is placed on unifying ticketing across different modes of transport and "park & ride" is integrated at metro stations. For the capital city of Bulgaria, mobility can play a role in transforming public space, too. The Green Line Sofia, an initiative that has created un-obstructed bicycle lanes – underground and above the ground – on abandoned spaces and unused railways, helps to connect the city's former industrial zones with the rest of the city. This increases the use of bikes and the attractiveness of neighbourhoods at the same time.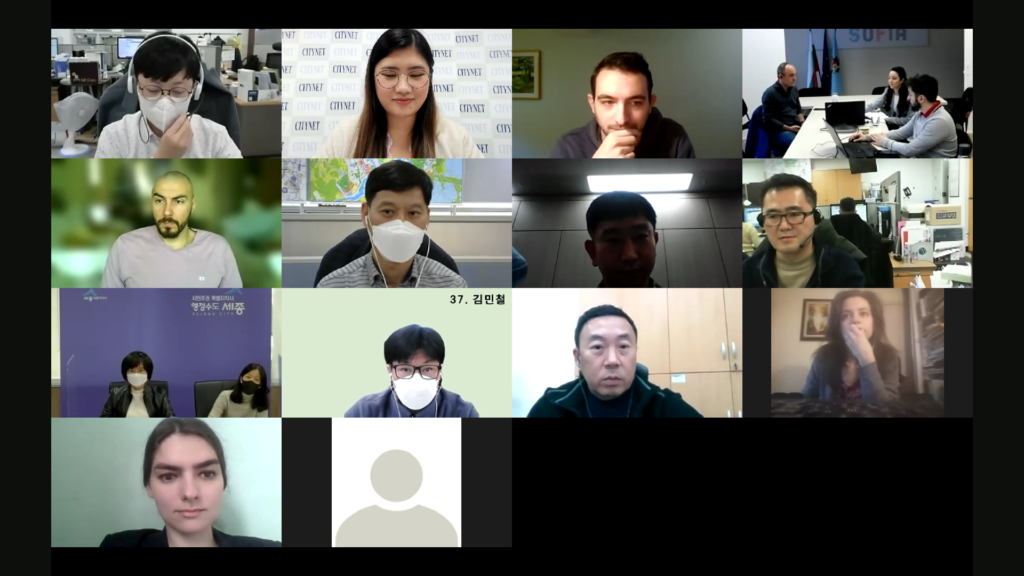 As for Rotterdam, the use of self-driving vehicles is helping the city to not only reduce carbon emissions but also accidents. The car's geofencing technology will automatically switch the driving mode to electric in zero-emission zones and the ISA (Intelligent Speed Adaptation) system will ensure that vehicle speed does not exceed a safe or legally enforced speed. The city is also working on intelligent traffic lights that can communicate with vehicles and is upscaling its shared mobility scheme, not just for bicycles but also cars.
Other topics discussed included big data and privacy. The three cities also hope to share their lists of universities and research institutes and contact persons involved in smart mobility to further the exchange of new knowledge and technology in this area.
Bilateral meetings between Sejong and the two European cities will resume in January 2022.