The IURC-China team organised the first IURC-China Networking Event on January 26, 2022. The main objectives of this online meeting are to bring together the IURC-China participating cities and regions, to share their vision and solutions, to understand their expectations and resources for successful cooperation, and to learn from the experience and good practices in EU-China urban and regional cooperation. 35 cities and regions from the EU and China participated in the meeting in a cooperative, friendly, and engaging atmosphere.
Alexandra Lehmann from the EU Delegation in China gave a word of warm welcoming to all the cities and regions and wish for practical cooperation. And the Team Leader WANG Qian also gave a greeting and wish for a successful exchange and concrete achievement for further endeavours.
Session 1: Introduction Round
Each delegate of the European and Chinese city/region gave an introduction of the city/region`s socio-economic condition, the expectations, and resources for participating in IURC-China. It is a comprehensive view of the diverse challenges and opportunities in the cities and regions of the EU and China today. They have specific goals and action plans, but a shared vision of inclusive prosperity.
Session 2: Sharing Experience
To provide IURC new participants with ideas of the scale, approach and procedure of IURC-China, Barcelona, Nuovo Circondario Imolese of Bologna, Mannheim, Stuttgart and Lazio (Rome in IUC period) are invited to share their experience from IUC (2016-2020) to IURC phase. It contextualised the further cooperation opportunities and provided reflections on what can be done and be improved for accomplishment in IURC-China.
Session 3: Discussion and Dialogue
The participatory session explored possible areas of cooperation among cities and regions. Some already identified potential cooperation and partnership. They are looking forward to participating in further thematic cluster activities.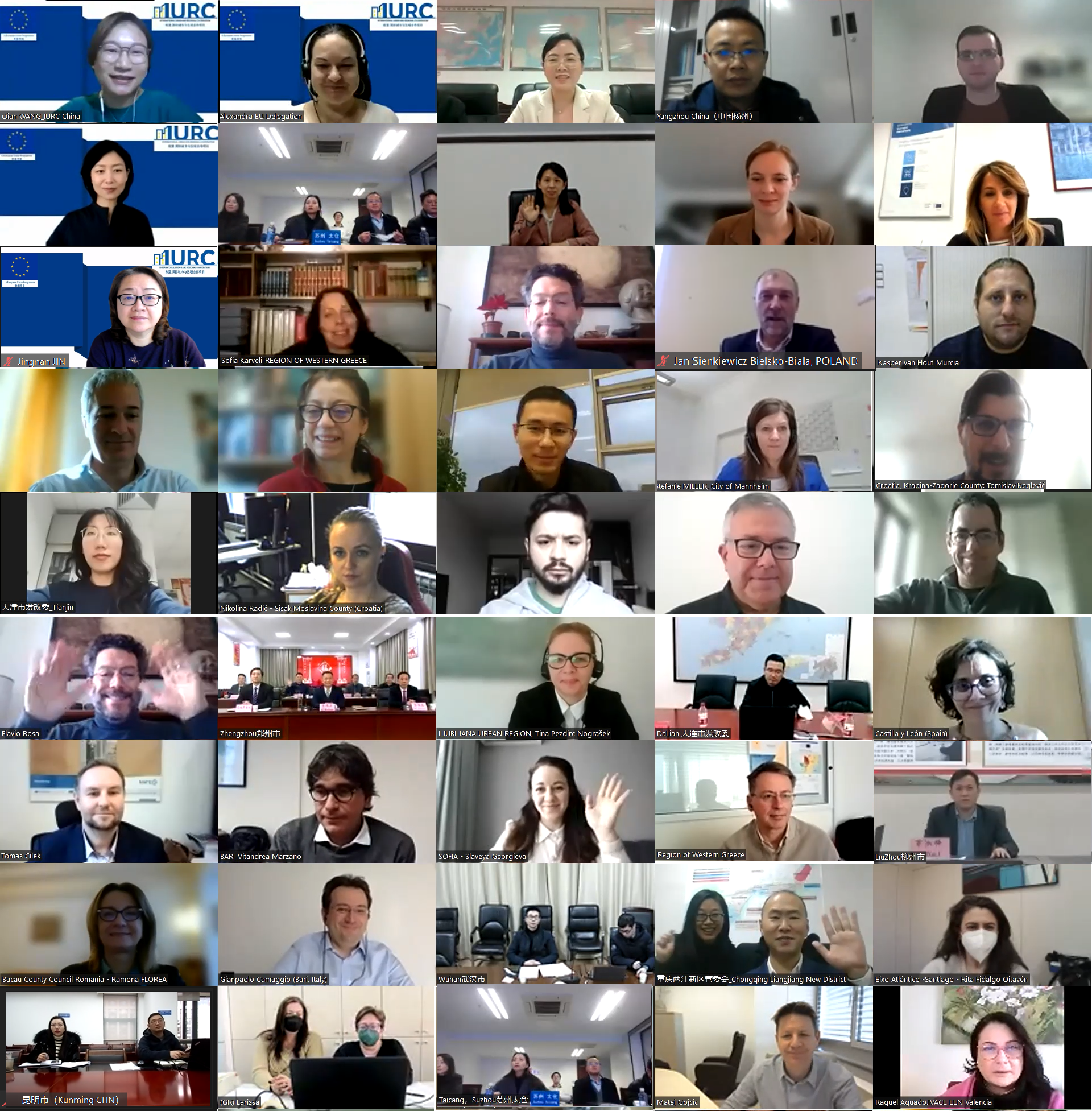 For further information, please contact the IURC-China project team at info-china@iurc.eu