The Slovakian capital Bratislava is deepening cooperation with Tokorozawa, located near Tokyo in Japan. The pair has built a close bond for the past four years. Currently, the partnership is focusing on how to introduce photovoltaic energy and thus make cities less dependent on fossil fuels and reduce carbon dioxide emissions.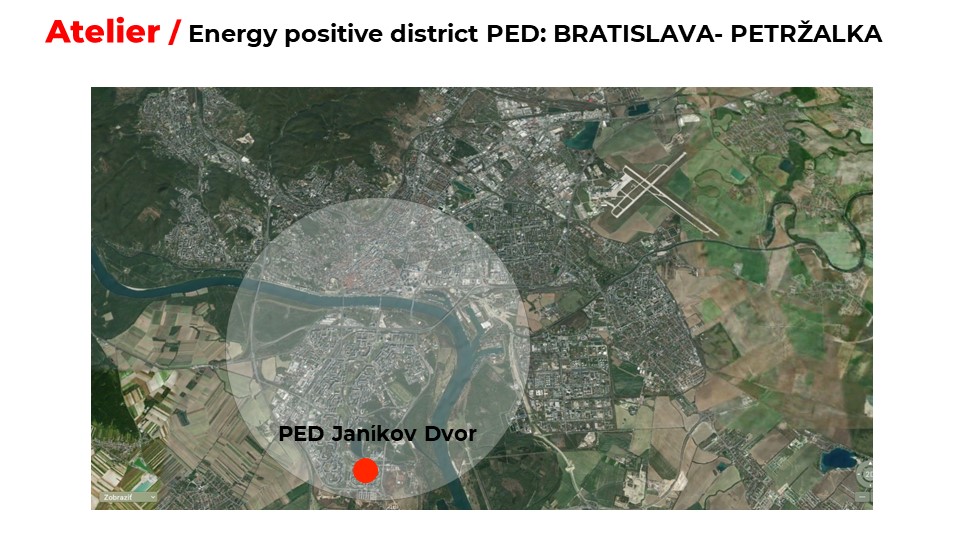 Bratislava has developed a solar strategy showing the potential to generate electricity from the sun in different parts of the city. They are planning to tie the cooperation with Tokorozawa into their Sustainable Energy and Climate Action Plan (SECAP) 2030. In an EU project for resilient cities called Atelier, they got inspiration from Bilbao and Amsterdam on how to build positive energy districts (PED) and they are now going to try it in Bratislava.
Tokorozawa has installed photovoltaic panels in many different places, such as the roofs of public buildings and on 27 public schools. They developed an eco-town concept after experiencing an electricity shortage in 2011 when the northeastern area of Japan suffered a triple catastrophe of earthquake, tsunami and nuclear power accident. They even created their own public energy company Tokorozawa Mirai Denryoku to produce and promote renewable energy – a unique method among municipalities in Japan.
In 2021 Tokorozawa started "solar sharing", which means putting photovoltaic panels above unused farmland in such a way that sufficient sunshine still reaches the ground. The sunshine is shared by the solar panels and the plants. In Tokorozawa they grow grapes and blueberries under the panels.
The city has nine electric vehicles running on the city's own power. In times of disaster with an electricity outage, the cars will go to evacuation centers where citizens can charge mobiles with the help of the car batteries.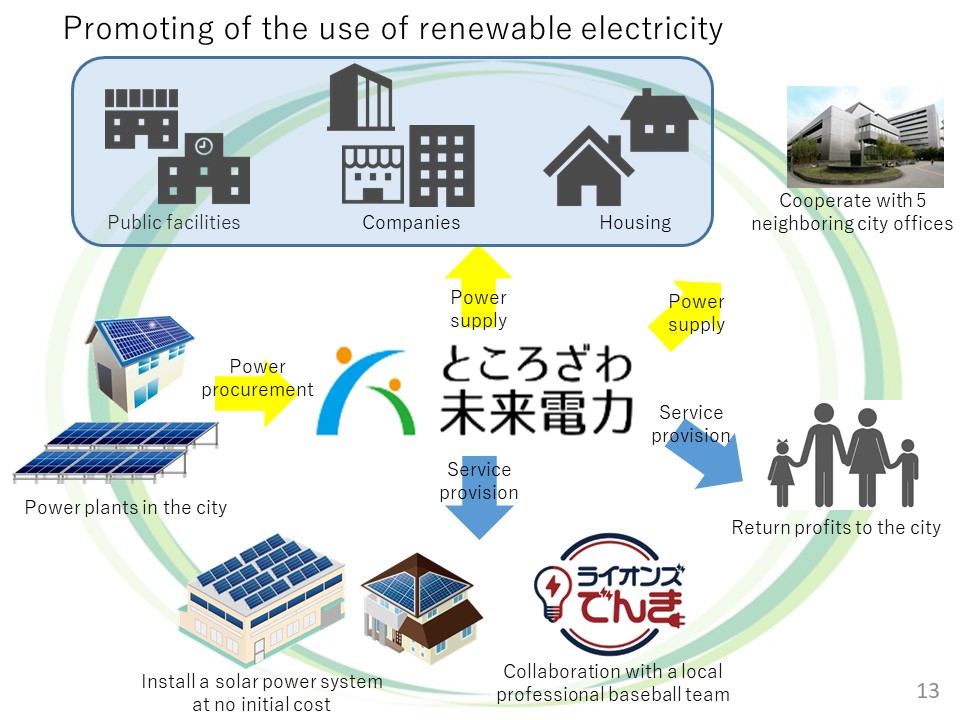 Although Tokorozawa has been quite successful in promoting solar energy, they now wish to encourage citizens to both produce and use renewable energy. They are eager to learn about the solar map of Bratislava and curious about the methods to make a city district energy positive with a power output that can be used for electric bicycles or cars. They also want to know how old apartment buildings can be renovated to become energy efficient with zero emissions.
Bratislava is learning from Tokorozawa about how laws and guidelines on all levels in Japan are promoting solar energy. In particular, they want to find ways to involve private industries that have roofs with good solar potential. How to obtain good data from private companies? How to build good contact with them and involve them in the sustainability efforts of the municipality?
Bratislava and Tokorozawa have many common topics to explore while waiting for the next chance to visit each other.