Since November 2021, city coordinators from Seberang Perai in Malaysia and Maia in Portugal have conducted four bilateral meetings. These coordinators included Mr. Chew Eng Seng, Local Agenda 21 Officer from Seberang Perai City Council, Ms. Susana Pinho, Senior Technician of the Environment Division, Maia City Council, together with Mr. Carlos Mendes, Director-General from Maiambiente, The meetings were moderated by Ms. Jacqueline Chang, Country Coordinator and Circular Economy Specialist of IURC Asia & Australasia, resulted in a proposed pilot action under the theme of "Circular Neighbourhoods" in the location of Tambun Indah Market.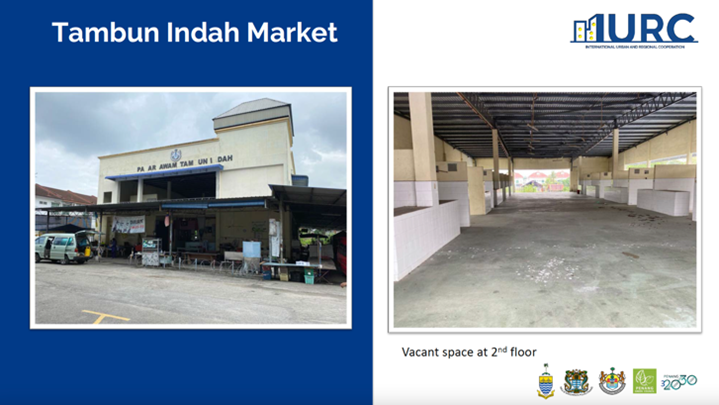 According to Mr. Chew Eng Seng, the main challenges faced by this particular neighbourhood was food waste (approximately 1.35 tonnes a day), the lack of composting facilities on site and the need for enhancing education and awareness on this issue. The proposal to Municipality of Maia and Maiambiente was to collaborate in two areas:
To set up a close loop system to manage food waste at the market (collection from the community and seafood restaurants nearby) and;
To convert the vacant floor above the market into a green education centre where community members will have a better understanding of recycling, upcycle, composting, etc., with higher participation rates.
Seberang Perai selected the Composta 310 composting bin (main picture at the top) after reviewing various technical specifications of different options. This model was chosen because of its aeration design and suitability for Seberang Perai's humid weather including the design of its inner bins and the process requirements.
Ms. Susana Pinho explained that the composting bins they are using are well ventilated for the aerobic digestion (degradation of organic sludge solids in the presence of oxygen) to work well. The composting bins are working on a rotating scheme of five boxes in the private neighbourhoods, simplifying the process for the users to collect the fertilizers and deposit them in the kitchen gardens, which are situated next to the composters.
This process is repeated by using this five-box system in Figure 2. The composting bins delivered to the households are preferably intended for single-family residences with exterior space to install them. She suggested that for the community composting to succeed, it would be key to appoint one person, a leader, who will carry out all follow-ups and communication to monitor the entire composting process and ensure all community members involved receive their training. She also explained that the community composting process can take place next to residential buildings that do not have enough exterior space like the single-family residences. This way, local residents are allowed to carry out the composting process collectively, giving them the opportunity to participate in the process.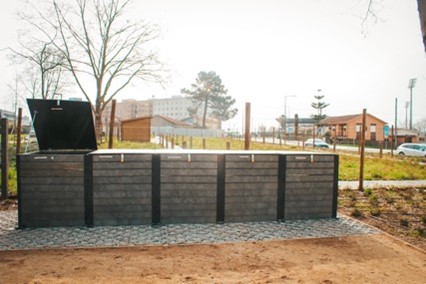 Maiambiente shared their long term working relationship with the IT software company CEB-Solutions who presented their slide deck on how Compta's BEE2WASTE has been a powerful waste collection cloud-based management software serving more than 40 cities across Europe and South America, addressing all the phases of the urban cleanliness processes. The BEE2Waste software provides an end-to-end operation control for their clients and every component of the system is designed to interact with all the operational elements of the waste collection process to help their clients increase efficiency and accuracy. Please see Figure 4 and 5 again for further details.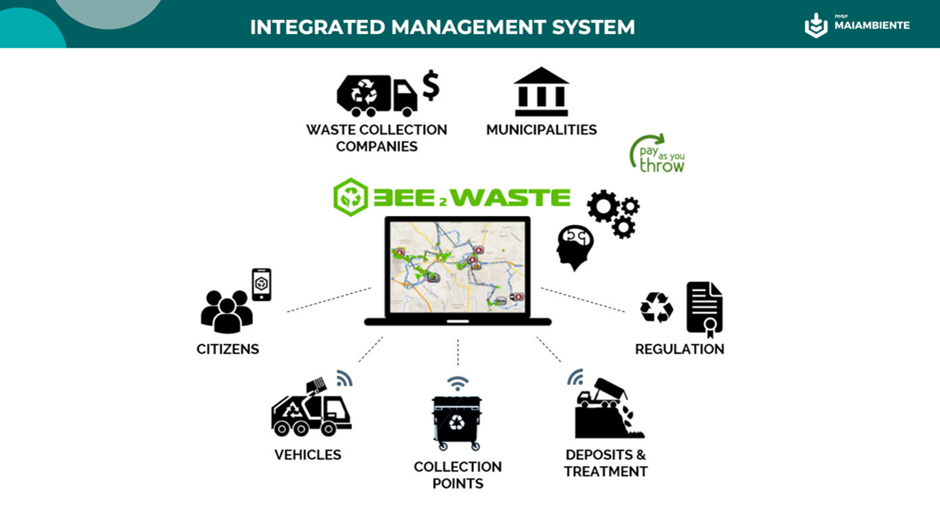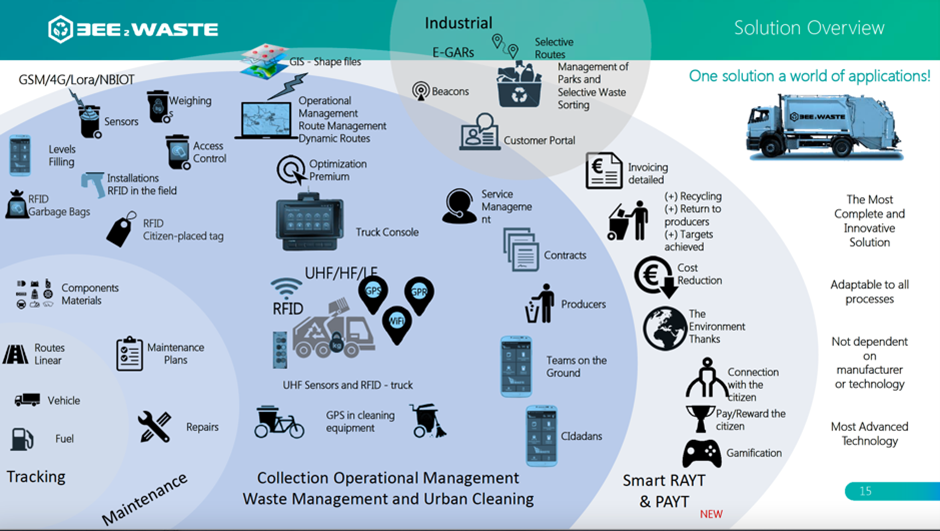 Video: https://youtu.be/ClIfxefvSLw
Website: https://www.future-compta.com/en/digital-products/bee2waste/
IURC would like to thank Ms. Josephine Tan, General Manager, and Ms. Fen Fen Wong, Senior Officer, Project Planning & Development Department, from the Penang Green Council in facilitating the bilateral meetings as well.
For further information, kindly contact Ms. Jacqueline Chang, Country Coordinator | Circular Economy Specialist, at jchang@iurc.eu on how you can also collaborate in the Circular Neighbourhoods Pilot Project.