In the geographical area of Asia and Australasia, the Thai city of Chiang Mai and the Spanish city of Granada were so far the last pair to start their cooperation. Prior to their kick-off meeting in March 2022, Chiang Mai had to reach out to national agencies to confirm its authority to participate in the IURC programme, thus prolonging the participation confirmation process for several months. In the meantime, both cities had individually had coaching sessions with the project team to get ready for cooperation and express their areas of interest.
At first, it was mainly about circular economy, with the treatment of wastewater and canal revival and the production of organic fertiliser for urban agriculture, as well as culture, since both are ancient cities with rich history and culture. Later, Chiang Mai requested to shift its interest to smart city, with a focus on mobility, after learning about all the innovations being implemented in Granada. And once Chiang Mai's participation confirmation came in, things moved pretty fast for the cities. Now they're the first pair to complete their round of study visits.
Study Mission 1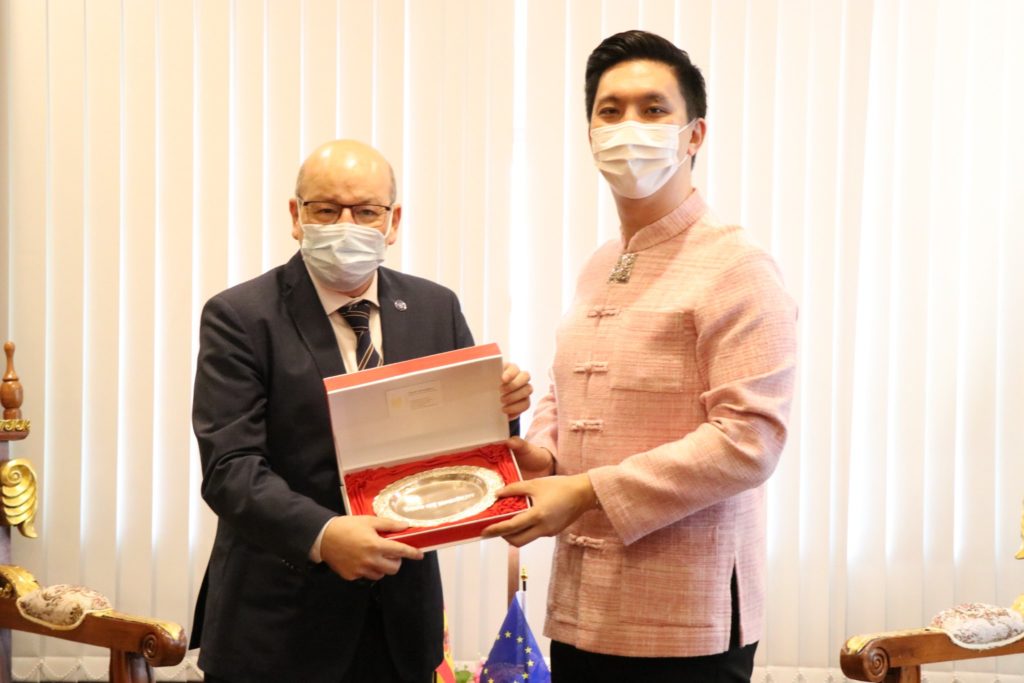 Granada was the first party to visit its counterpart, having a series of meetings and site visits (not to mention incredible Thai lunches and dinners) arranged by Chiang Mai between 14-16 June 2022. There, it was a wonderful surprise for the Spanish city to have seen a dynamic ecosystem of science and technology with many interesting players already existing in the Thai city.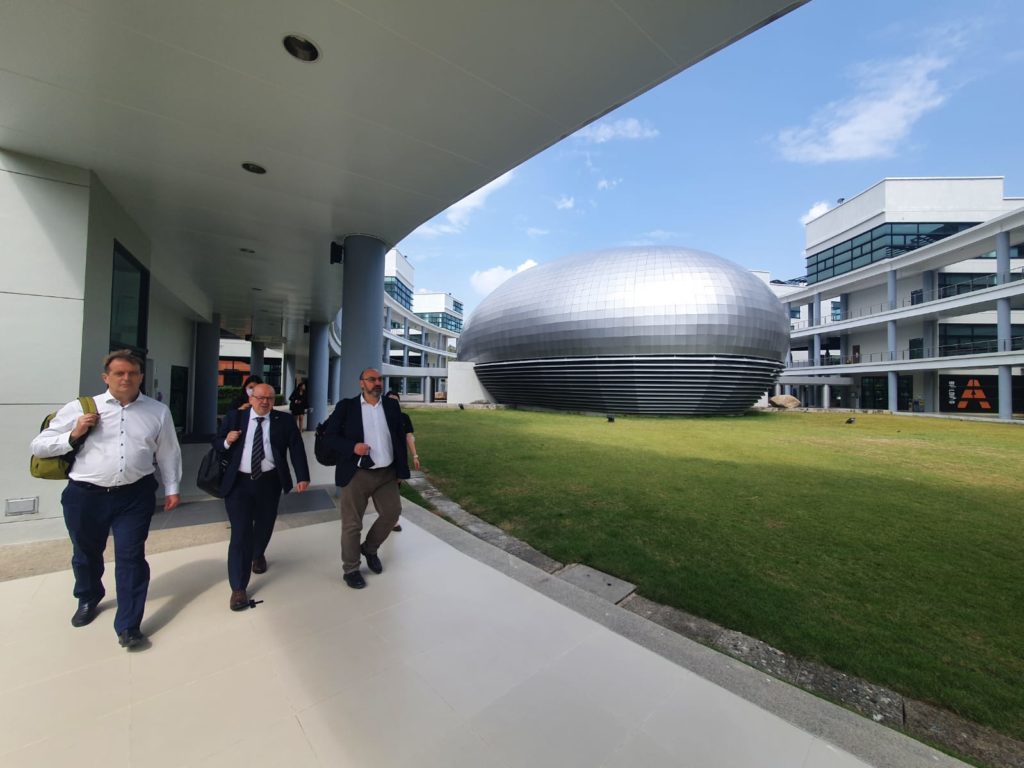 During the visit, the Granada delegates met with representatives from the Science and Technology Park of Chiang Mai University, the Basecamp24 start-up incubator, the Food Innovation and Packaging Center of Chiang Mai University, the northern offices of the National Innovation Agency (NIA) and the Digital Economy Promotion Agency (DEPA), the Suandok Medical Innovation District (SMID), the Smart Mobility Alliance Network, Anywheel, a bike sharing company, and the Rajamangala University of Technology Lanna. They also visited Nimmanhaemin Road, the area in which Chiang Mai wishes to pilot its smart city project and introduce smart mobility services.
These institutions and companies have produced interesting research and products. As the knowledge is already there, it's a matter of trying to get everyone to work together, especially engaging them in the work of Chiang Mai Municipality.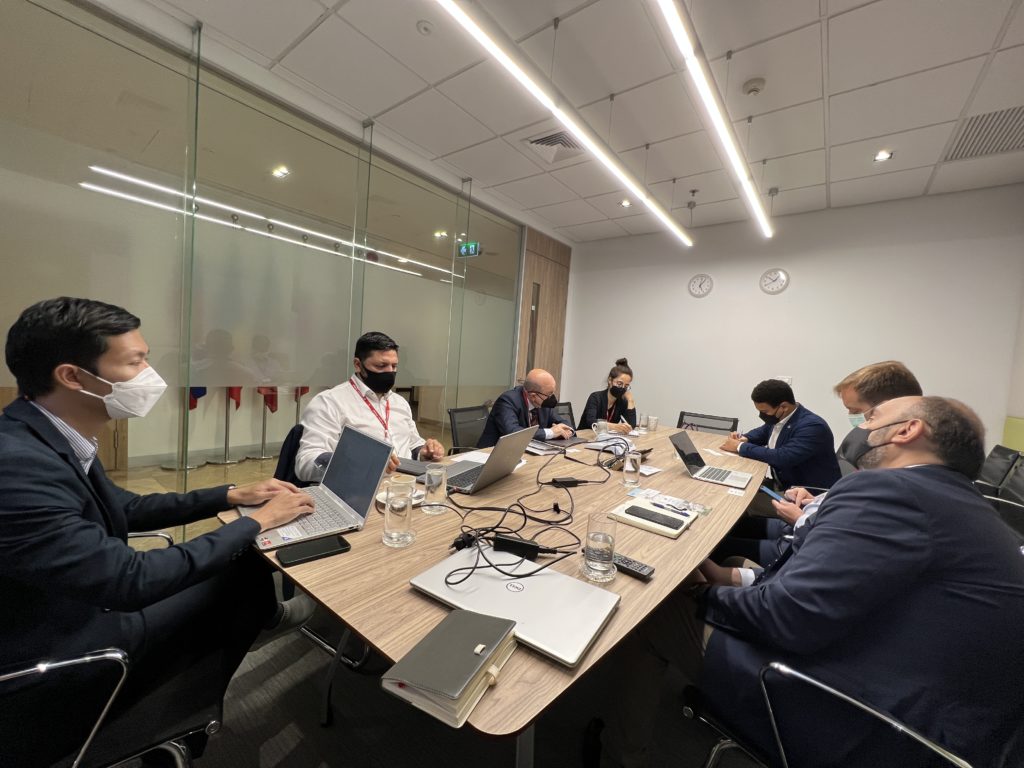 On the last day of their mission to Thailand, Granada representatives met Mr Michel Mouchiroud – Foreign Policy Instruments (FPI) at the EU Delegation to Thailand – to provide first-hand feedback on the meetings in Chiang Mai and to discuss the next steps in the bilateral cooperation. The FPI manages the IURC project funded by the European Union. The meeting was also attended by Cristina Aguilar, Deputy Head of Mission, Embassy of Spain to Thailand, who welcomed the results presented by Granada delegates and offered institutional support to the bilateral cooperation with Chiang Mai.
Study Mission 2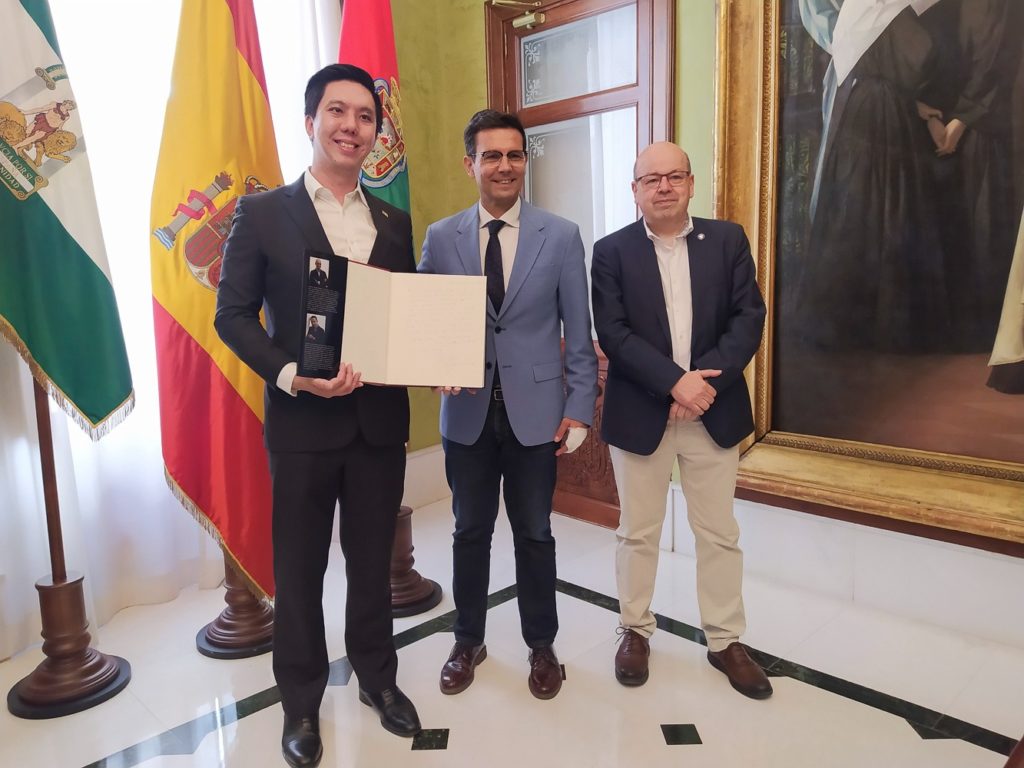 Two weeks later, it was time for Chiang Mai to visit Granada. The Chiang Mai delegates enjoyed a similar programme between 28-30 June, meeting with the Granada City Council and many technology companies that are working closely with the municipality.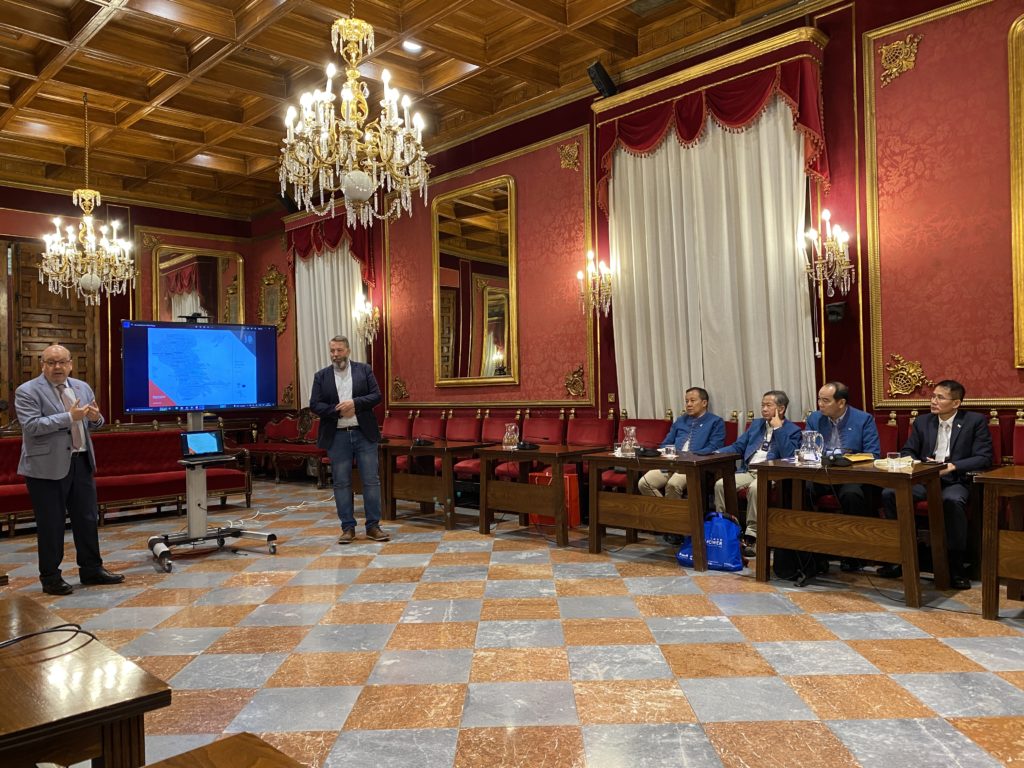 These included Innovasur, an IT company developing a platform for managing public services in Granada; Gecor, an IT company developing the Granada Mejora platform, an incident management system engaging citizens in incident reporting; Telpark, a leading operator of end-to-end mobility services in Spain and Portugal; Emasagra, a municipal wastewater treatment plant and biofactory serving 14 cities in the Andalusian region in Spain; T Systems, a global telecom company offering several smart digital solutions; Fidesol, a foundation providing research and development support to large technology companies and start-ups; and Parque Tecnológico de la Salud (PTS), Granada's health science and technology park.
Potential Cooperation
Both Chiang Mai and Granada felt inspired by their visits as they witnessed several innovations and innovative companies and institutions operating in the city of their counterpart. These trips have confirmed their interests and led to initial discussions on potential cooperation on a few topics as follows:
Innovation & Smart City
Chiang Mai is interested in developing an incident management platform similar to Granada Mejora.
Chiang Mai is interested in T Systems's solutions for elderly care.
Developing an integrated platform for the management of public services is also of interest for Chiang Mai.
Granada is interested in signing an MoU between the city council, the University of Granada, Fidesol and DEPA to achieve knowledge exchange and joint research on Artificial Intelligence for Smart City services. There can be a joint application to the Horizon Europe programme.
Granada is interested in cooperation with the Food Innovation and Packaging Center, which already has connections with the University of Granada. The potential area of cooperation is food traceability.
Digital solutions for tourism (intelligent tourism), data-based development of tourism products for targeted groups.
Mobility / Low or Zero Emissions Zone
Granada's support to the development of a long-term and integrated sustainable urban mobility plan in Chiang Mai with a focus on shared mobility services.
Chiang Mai may adopt a low emission zone idea and develop a pedestrian street.
The model of public-private partnership in developing end-to-end mobility services is of value for Chiang Mai.
Circular Economy
Knowledge on wastewater treatment is useful for Chiang Mai.
Healthcare
Cooperation can be established between SMID and PTS with support from the Chiang Mai Municipality.
Culture
Cultural exchange and activities, such as a Spanish cultural festival, on Nimmanhaemin Road
With the summer holidays starting in Europe, Chiang Mai and Granada will resume talking again in September. In the meantime, the project team will reach out to cities and develop an Urban Cooperation Action Plan (UCAP), which will help identify pilot actions and activities and guide their cooperation for the next year.
Media Coverage