The EU-funded International Urban and Regional Cooperation (IURC) Programme, the Pune Metropolitan Region Development Authority (PMRDA), Maharashtra, India, and the City of Karlsruhe, Germany, have signed three Memorandums of Understanding (MoUs) at PMRDA Office on 31st May 2022 to build relationships and promote concrete cooperation on sustainable urban development and innovation from 2021-2023.
During the signing, the Honorable Commissioner of Pune Metropolitan Region Development Authority, Dr Suhas Diwase (I.A.S.); the Lord Mayor of the City of Karlsruhe, Dr Frank Mentrup; the Counsellor of the European Union in India, Ms. Kamilla Kristensen Rai; and the EU International Urban and Regional Cooperation Programme (IURC) Country Coordinator, Dr. Panagiotis Karamanos, emphasized the significance of cooperation on sustainable development. The event was also attended by representatives from the Delegation of the European Union to India, German Consulate General in Mumbai, Maratha Chamber of Commerce Industries and Agriculture (MCCIA), Integrid Design and Shalimar Distributors and Investment Ltd as well as Ms Prachi Merchant, Urban Development Manager, IURC.
The MoU between PMRDA and IURC encourages long-term collaboration, country visits, mutual exchange of know-how and information, participation in thematic events, creation of networks, identification of best practices, as well as cooperation with cities in Europe, India and Asia. It was also discussed to develop a "Center of Excellence for Urban Planning," which will play the role of a Think Tank, capacity building/research centre, platform for consolidating urban best practices across the globe and promote participatory planning and provide planning advisory. The MoU between PMRDA and Karlsruhe City Council proposes to develop a unique integrated Eco Industrial Township having industrial, residential and commercial infrastructure that meets the sustainable development goals and provide new industrial opportunities such as Artificial Intelligence, ICT and smart technology as per Industry 4.0 initiatives. Another MoU was signed between Karlsruhe City Council and IURC to support such endeavours.
Dr Diwase, Hon. Commissioner PMRDA, stated, "Today is an important day as it provides the opportunity to PMRDA to obtain global exposure to tackle local issues. Vision and action are expected towards sustainable efforts."
Congratulating the signatories, H.E. Ugo Astuto, Ambassador of the European Union to India and Bhutan, said: "These MoUs are a positive contribution to the EU-India Partnership on Smart and Sustainable Urbanisation, establishing city-to-city ties. This collaboration will enable dialogue, knowledge sharing and foster innovation on issues such as infrastructure, energy, sanitation and water management, leading to enhanced partnerships between local and global entities as well as creating people-to-people connect."
The Lord Mayor of Karlsruhe mentioned that "Collaboration between PMRDA, Karlsruhe and IURC fits nicely into the UN agenda on climate change. Looking forward to bringing the Center of Excellence and the eco-industrial township into reality in a sustainable way."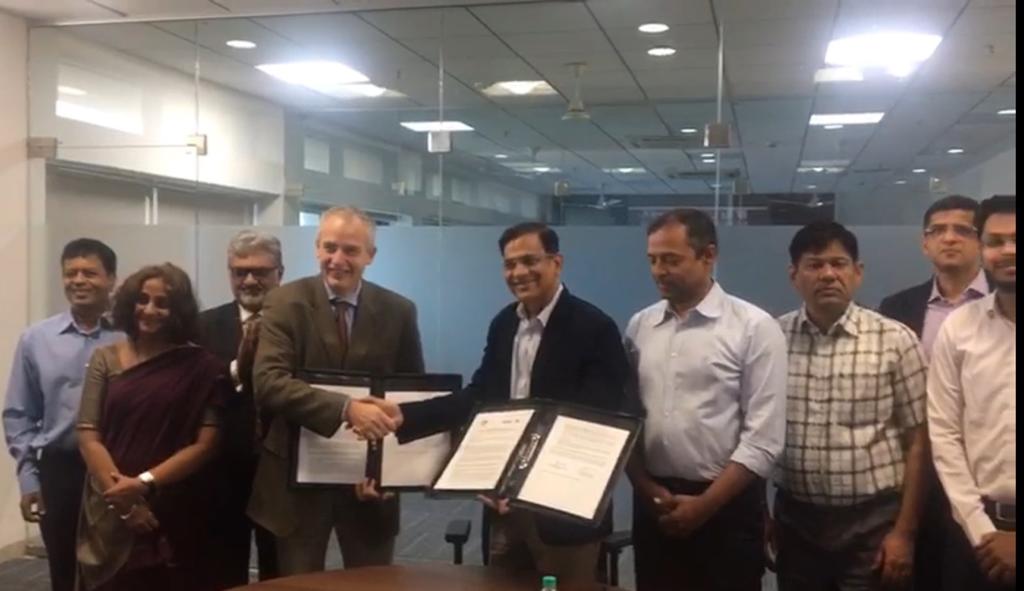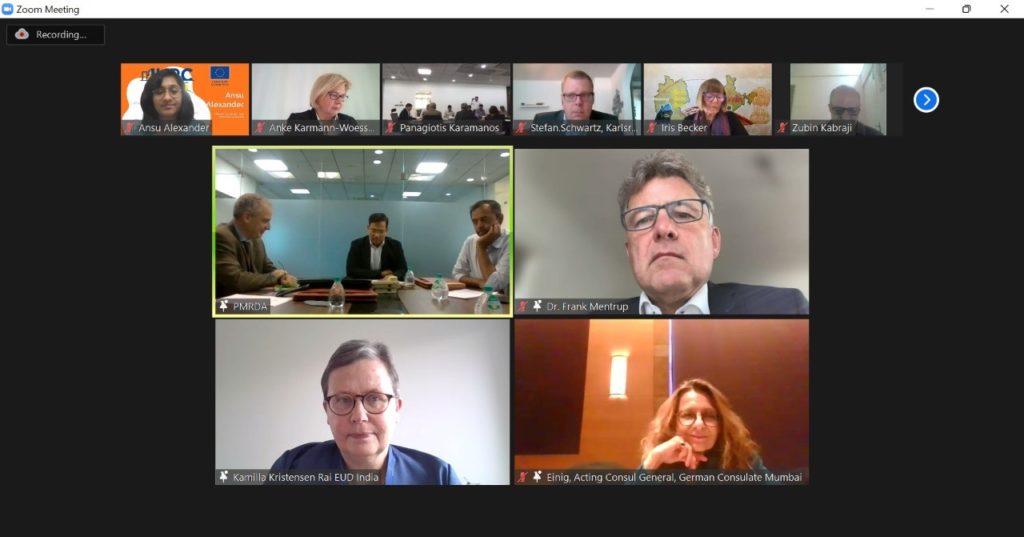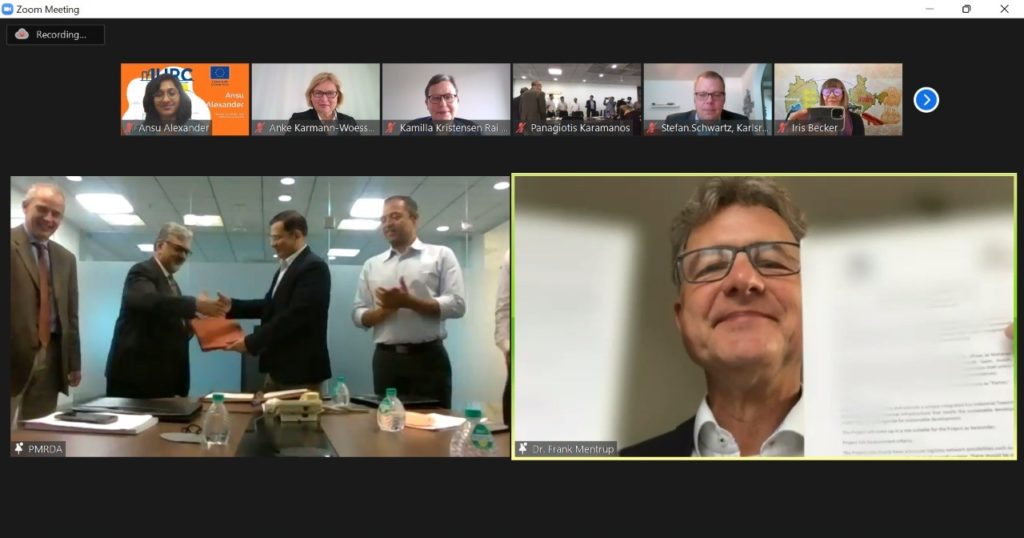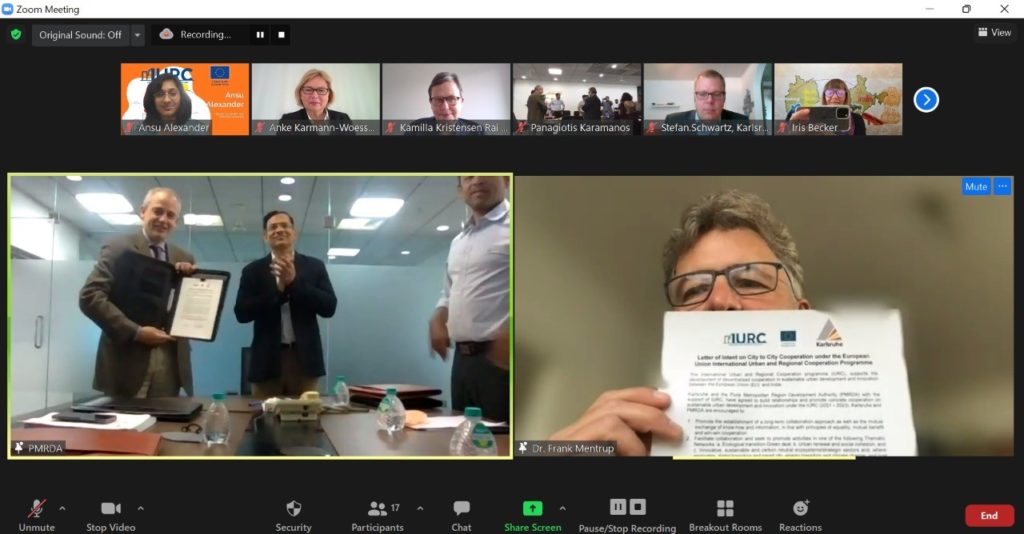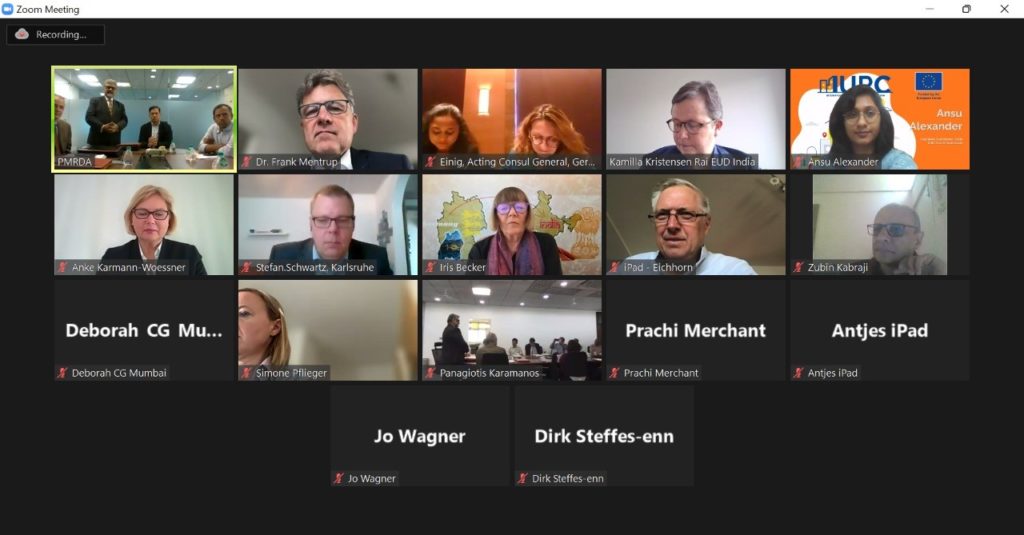 Media coverage