A delegation led by Brisbane's Deputy Mayor Krista Adams implemented a working visit to Barcelona from 2 – 4 November 2022. Last year, the Olympic committee awarded Brisbane to host the 2032 Olympic games, an event Barcelona hosted in 1992. With this in mind, Brisbane visited Barcelona via the IURC programme to engage in dialogues with city officials, conduct site visits and walking tours, gaining a deeper understanding of how Barcelona's city leaders have successfully blended their core assets within the fabric of the city by creating tangible benefits for their citizens.
Barcelona and Brisbane both share a passion to lead as drivers to achieve international recognition as hosts of sustainable Olympic & Paralympic Games and to boost community pride. The IURC Asia-Australasia programme facilitates this process by ensuring that IURC cities like Brisbane can achieve their aspirations as a city that creates a peaceful and better world through sport, implementing sustainable strategies that create high impact for their city, country, and citizens. IURC cities like Barcelona provide an enriching knowledge transfer to assist Brisbane in achieving high-impact and long-term sustainable results.
About the study vist
The working meetings started with a guided walking tour along the main roads of Pobleneu by Mr. David Martinez, CEO of the Urban Development Institute (IMU) at the Barcelona City Council. Mr. Martínez explained how social and innovation hubs could exist in parallel inside the 22@ Innovation District of Barcelona. Mr. Martínez explained the Superblocks Model, an innovative approach by the city to manage traffic, freeing up public space and reducing emissions through the promotion of walking and cycling, reaping considerable health, environmental, and economic benefits. Within the superblocks, cars are banned or restricted to 20km/h and priority is given to walking and cycling. Open spaces are reclaimed or created from previous parking lots.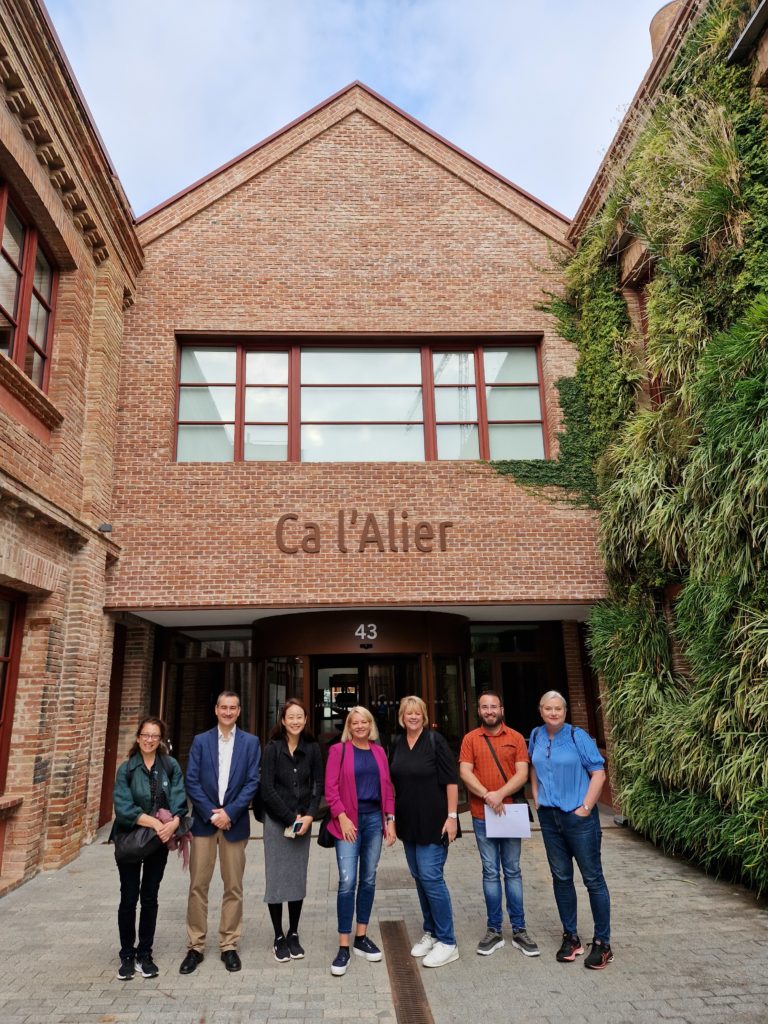 The dialogue continued with a meeting with Barcelona Activa, the city's economic promotion agency located at 22@. Mr. Jaume Baró, Operational Director of Business Services, explained several soft-landing measures for new companies including start-ups by working with public-private associations. As youth employment is a challenge, Barcelona Activa strives to provide a change of value for soft landing and access to markets. The meeting included a presentation by the Director of the 22@Network Business Association, Ms. Isabel Sabadíthe.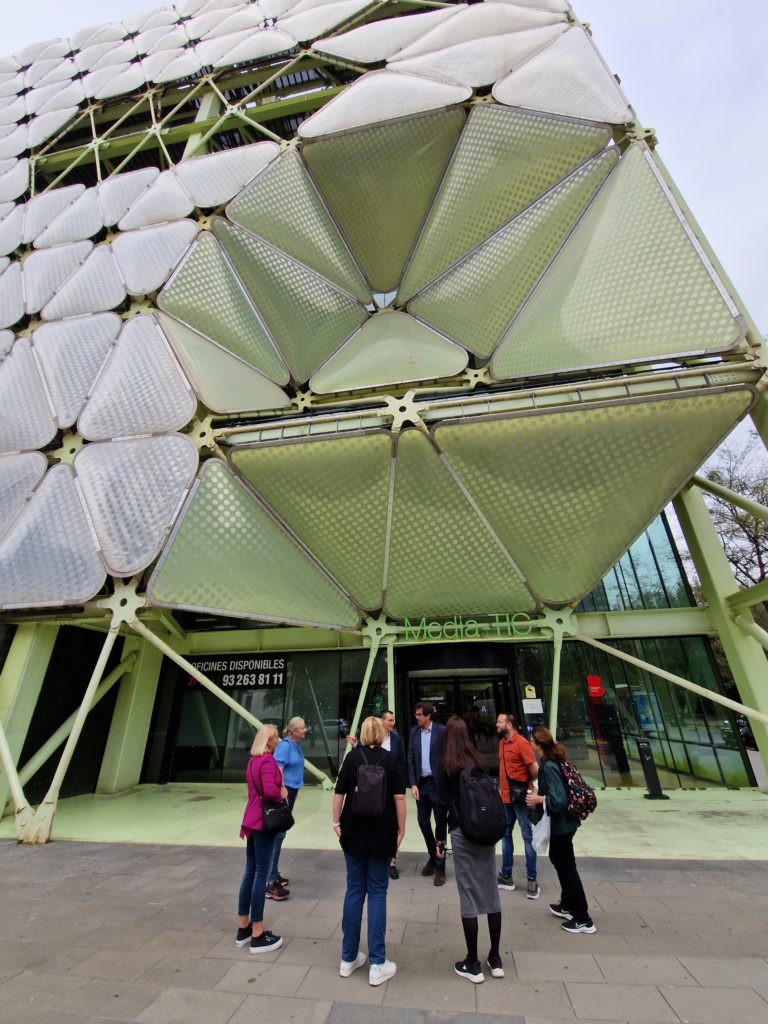 Meetings were also held at the Olympic Village, created in the Sant Martí district for the 1992 Olympic Games. The decision back then was made to open the city to the sea by building an entire neighbourhood. This major urban-planning project brought about the regeneration of large areas of the city's coastline and reclaimed a derelict industrial site, which resulted in an increase in real estate property values, benefitting owners and landlords alike. The leading architects of the time were chosen to design housing blocks, and Barcelona gained a residential district as well as new beaches, spacious landscaped areas and public amenities. Brisbane delegates also had the opportunity to visit the Urban Development Institute (IMU) at Poblenou, a former industrial area of Barcelona.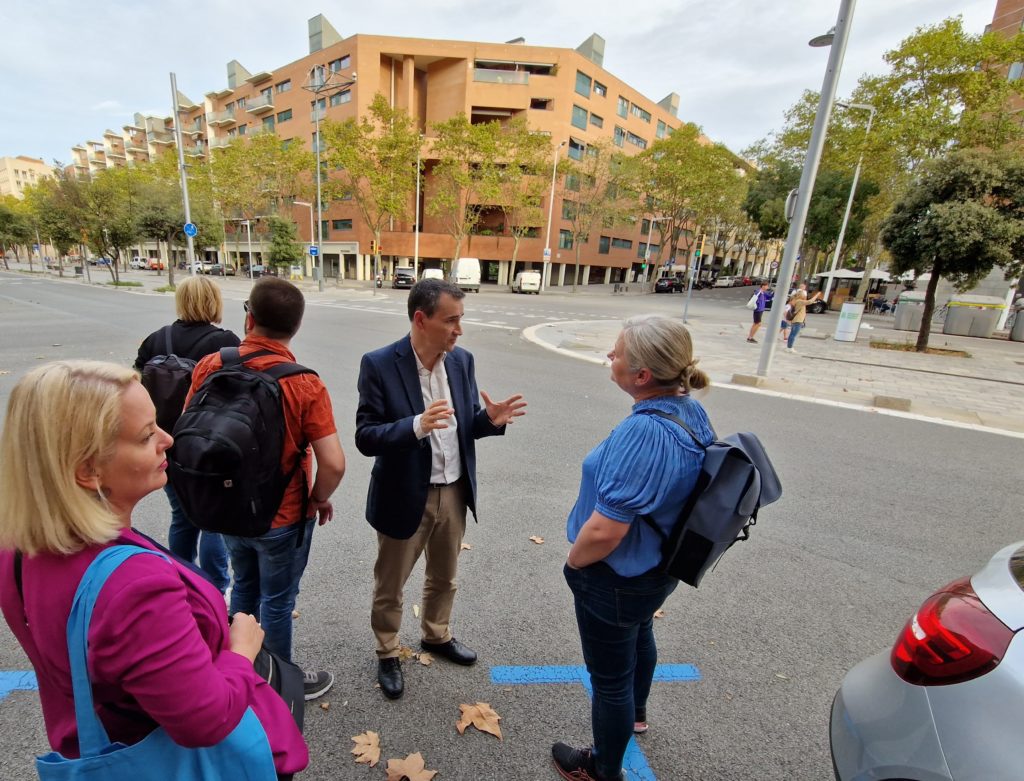 At the Olympic Museum, the Brisbane and IURC delegation was welcomed by Mr. Francesc Terrón, Director of the Olympic Museum, Mr. Oriol Martí, Chief of Staff for the Councillor for Sports and Mr. Josep Roca, currently consultant, Olympic Games '92 who was the Director of Opening and Closing Ceremonies during the Olympics 1992. Mr. Roca shared much knowledge and wisdom in relation to legacy and citizen participation of Barcelona '92 Olympic. These were related to Barcelona's city objectives and vision by marrying both city territory vision and the Olympic Movement vision. He also shared tangible and intangible benefits as well as the short-term and long-term results, giving the Brisbane delegation a balanced perspective, inviting various questions related to creating impact. He also shared how the Olympic Games in 1992 accelerated changes and that Barcelona has a legacy for sustainability, continued commitment to the community, and most importantly, experience in governance ensuring transparency, high-quality delivery and strategic communication. Best practices related to community engagement and crisis management were also shared.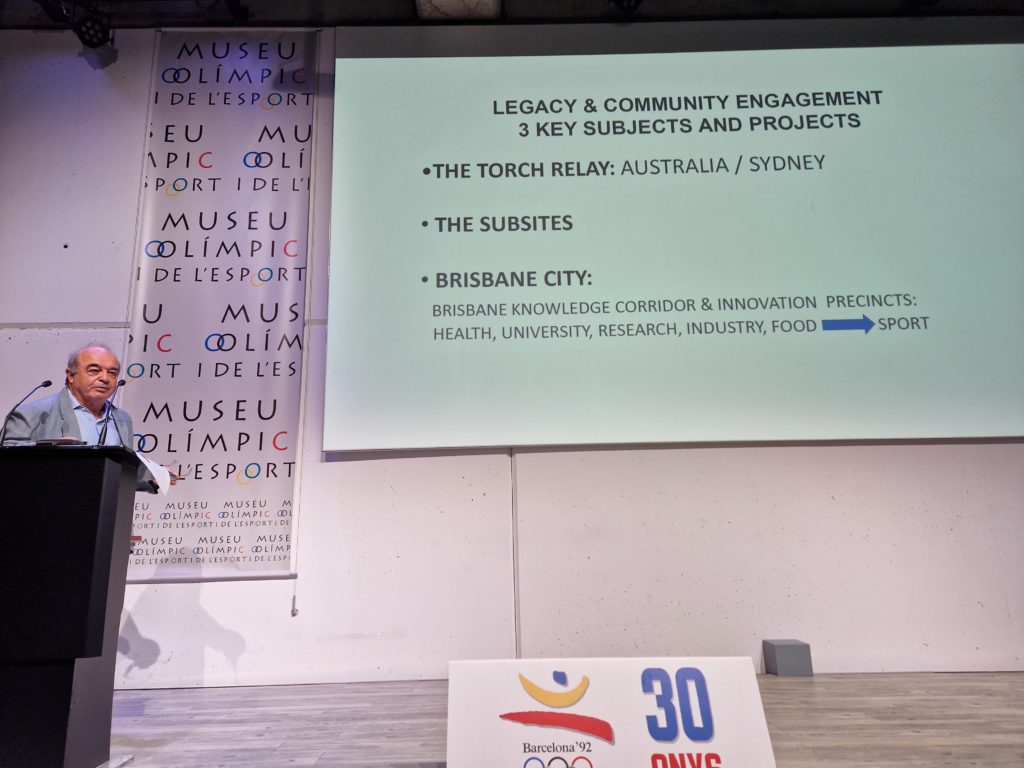 Background on Brisbane
Brisbane is a thriving multicultural hub with a population of approximately 1.2 million and is home to the largest local government in Australia. It is the country's third-largest city and one of the fastest-growing cities in Australia. Brisbane is the largest certified carbon-neutral government organisation in Australia and the country's most biodiverse city. In 2032, Brisbane will proudly host the 2032 Olympic & Paralympic Games. The Games will be the first contractually obliged climate positive in operation and the city leaders are aiming to ensure legacy for the Brisbane community by adopting a 'create impact now' strategy for the city and its communities and in the long-term legacy strategy. It will pave the way for host cities like Brisbane to provide sustainable environmental legacies, such as rehabilitated and revitalised sites, increased environmental awareness, and improved sustainability policies and practices.