The launch of the Solid Waste Management Pilot Project Porbandar was held on Saturday, 18 February 2023. Co-hosting with Porbandar Chhaya Nagarpalika and Saurashtra Cement Limited, the interactive awareness event was held for Bokhira ward residents. 
Waste segregation and its benefits were introduced to the residents through interesting videos, story narration, dance, skit & waste segregation demonstration activities. More than 100 students from Arya Kanya Gurukul and Saurashtra Cement Vidyamandir presented entertaining performances, contributing towards the cause of cleanliness. Mr Ashwin Vadhiya, Expert, Porbandar Chhaya Nagarpalika demonstrated the waste collection and segregation process of household and community bins. Representatives of Saurashtra Cement Limited from Mumbai, Ranava and Ahmedabad from the Marketing, Health, Corporate & PR and Communication wing guided in communicating the message to the pilot area residents. Based on the solid-waste data collected by Porbandar Chhaya Nagarpalika at Bokhira ward, waste segregation bins were provided through Saurashtra Cement Ltd.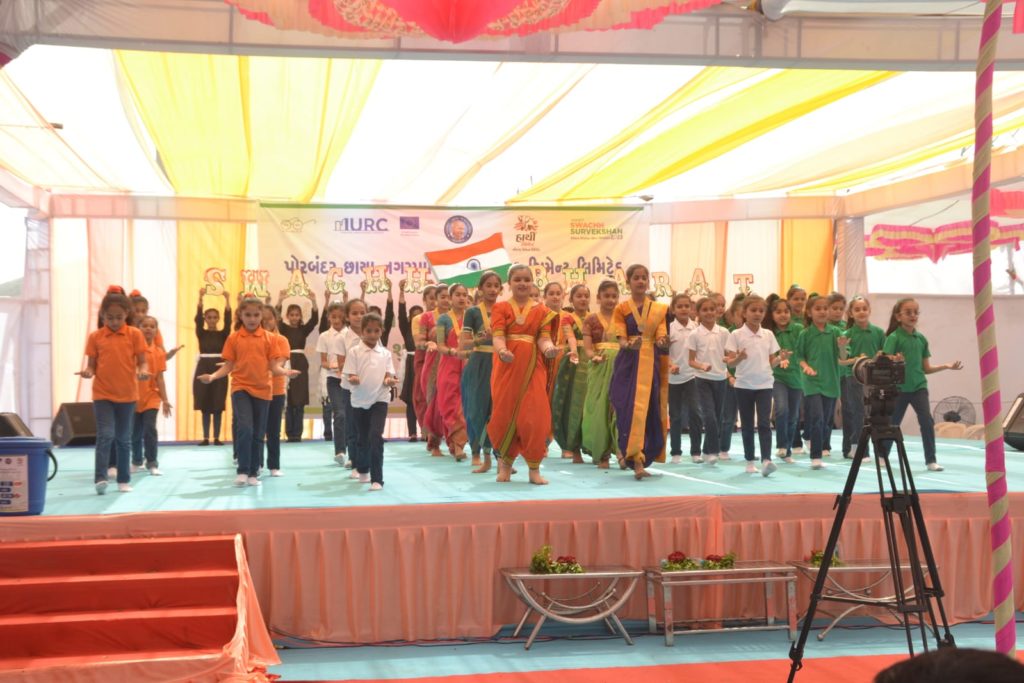 Mr Manan Chaturvedi, Chief Officer, Porbandar Chhaya Nagarpalika, expressed his satisfaction about the opportunity given to the residents of the city and the fruitful cooperation with the EU project and Saurashtra Cement Ltd., stating "We are very proud to implement this pilot project that can showcase that waste segregation is a viable option for our city. I encourage our citizens to actively participate and protect our environment. We are looking forward to working closely with our partners and making recycling a daily activity."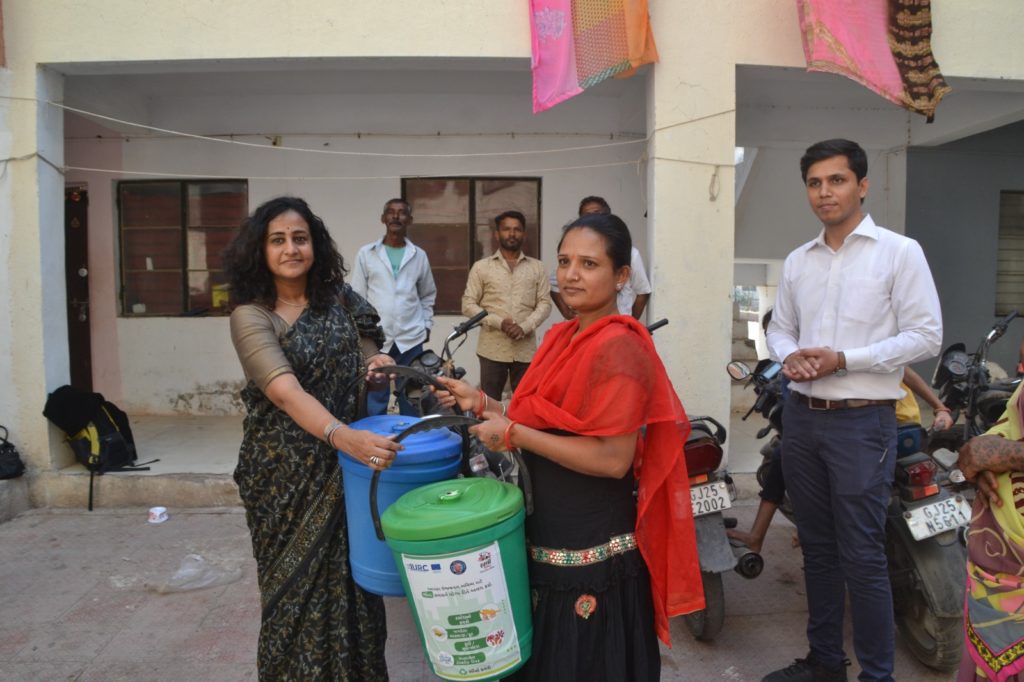 Representing IURC, Dr Panagiotis Karamanos, Country Coordinator and Ms Prachi Merchant participated in the event. This launch event will be followed by a series of door-to-door informational campaigns to encourage active participation in the waste segregation at source programme while obtaining feedback on results, challenges and solutions. Through this pilot project, the objective is to support the local government to address solid waste management challenges at a decentralised level, empower the local residents to take action, test the effectiveness of a waste segregation system, develop a replication model and facilitate decision making. This activity is expected to bring about change in awareness and behaviour of society as a whole, to bring into effect the transformation of Porbandar into a new clean and green city.
Media Coverage links:
Solid Waste Management pilot project organised for the people from Divya Bhaskar : 23-02-2023
Waste segregation Pilot project taken up by Porbandar Nagarpalika from Porbandar Times: 19-02-2023
Commencement of pilot project of recycling at Porbandar from Sandesh: 18-02-2023