Cities around the world share common challenges related to sustainable urban development but on different scales, under different social, cultural, or economic realities. During the Cities Forum in Turin, IURC invited participants to look at challenges from different perspectives (coming out of the European Box of thinking) to find new, innovative, and inspiring solutions. In this process, we focused on positive impacts in 4 topics related to the European Cohesion Policy: functional areas, the quadruple helix approach, the complementarity of funds, and participation processes through the experience of four of our EU cities.
A delegation of IURC Latin America with representatives of Mexico, Brazil, and Chile, as well as European counterparts, joined the close to 100 participants that came together with the European Commission, European Municipal Associations, and urban experts in our event: "Coming out of the European Box: International Cooperation to inspire Sustainable Urban Transformation" held on March 17th to close the Cities Forum.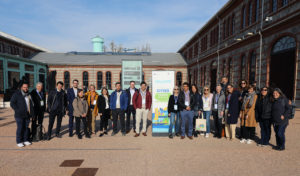 The Barcelona Metropolitan Area (AMB),  a conurbation of 36 municipalities and other stakeholders around Barcelona, cooperates with Boston and Northern Virginia Regional Commission in the US, with a specific focus on the exchange of experiences in greening the metropolis. The way they involve civil society organisations, citizens, and ethnic minorities together with the Mayor's Office of Urban Mechanisms in Boston, has brought to AMB new possibilities to improve multilevel governance efficiency when facing challenges that go beyond their administrative boundaries (air quality, housing, transport, urban planning, employment, waste, and water management, security…). Solutions proposed by Metropolitan Areas as well as Functional Areas can be very efficient when facing local challenges, not only in sectorial topics like transport but as ecosystems of economical/competencies assets and actors.
Trier focused on the quadruple helix approach in their exchanges with Chennai and the Circular Economy Campus. Starting with outstanding and modern education with the Chamber of Crafts, supported by strategic investments from Trier public utilities with the latest technologies, and a long-term partnership and Joint Research with the local universities. The way Chennai fosters strong participation of local communities and the systemic approach introduced by Trier ends up in new paths to create zero emission concepts in both campuses.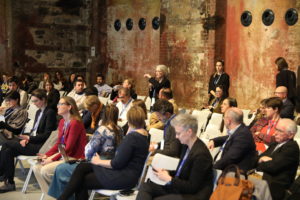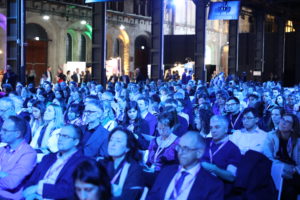 Regarding the impact of the Complementarity of Funds, Rome/Anci Lazio showed how IURC can work not only to internationalize local good practices, like the bottom-up process followed in Rome to develop urban gardens, but to transform the idea into a "seed" pilot to scale up through other programmes. Rome transformed the spontaneous occupancy of green public spaces into a solution to create a tool to fight urban sprawl, soil erosion, and climate change while increasing social inclusion. The Urban Gardens started with ENPI CBC MED, followed by a URBACT project, internationalized through IURC to Latin America where the participatory methodology was adapted in Barranquilla inspiring Rome with new ways of involving citizenship. Both cities have upgraded the synergies among EU funds, implementing the IURC pilots through GenerACTOR, a project financed by the International Local Partnership.
The case of Umea was also presented as an example of how international urban cooperation can inspire new ways of participation and how this can be capitalized to reach climate goals. The Kamakon, a citizen community of unconventional partnerships to propose solutions to local problems created in Kamakura, Japan, was brought to Umea to find climate solutions and sustainable lifestyles.  The adaptation of this social innovation participatory project, once taken to Umea,  has been transformed into a long-term commitment to work with the local ecosystem supporting strategic initiatives like the 100 Cities Mission.
Other IURC participants such as Ostrobothnia, Sapienza University, Almeria, Milan, Genova, Parma, or Ancona, presented – through interventions from the audience – some examples where international cooperation has impacted positively their green transition processes.
Download the presentations here.