The partnership between Gangtok, India, and Albacete, Spain, has reached a significant milestone. The cities began their partnership in 2022 and have conducted two productive exchange visits, enabling them to share insights, best practices and ideas for creating more sustainable communities, with a focus on solid waste management awareness.
Based on the learnings of this partnership, a poster on waste segregation awareness was unveiled on 8 September 2023 in the presence of Gangtok's Honourable Mayor and Deputy Mayor, Municipal Commissioner, Councillors, city officials, members of the press, and non-governmental organisations. This poster is a symbol of the community's commitment regarding responsible waste management.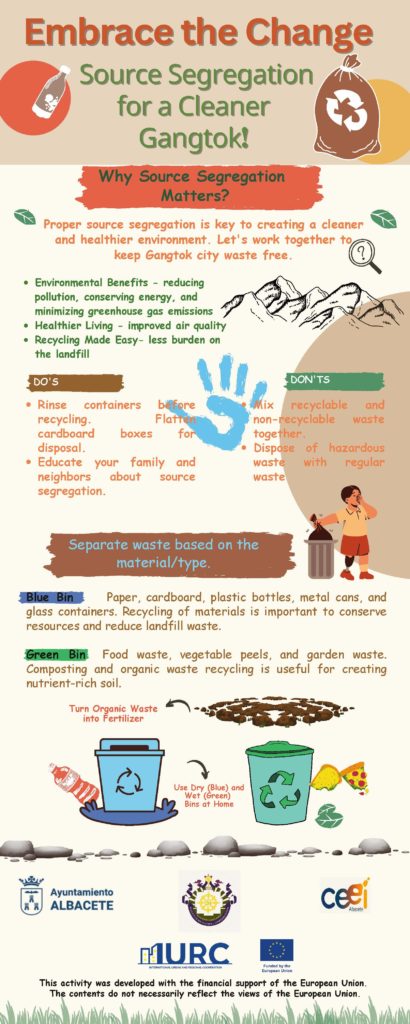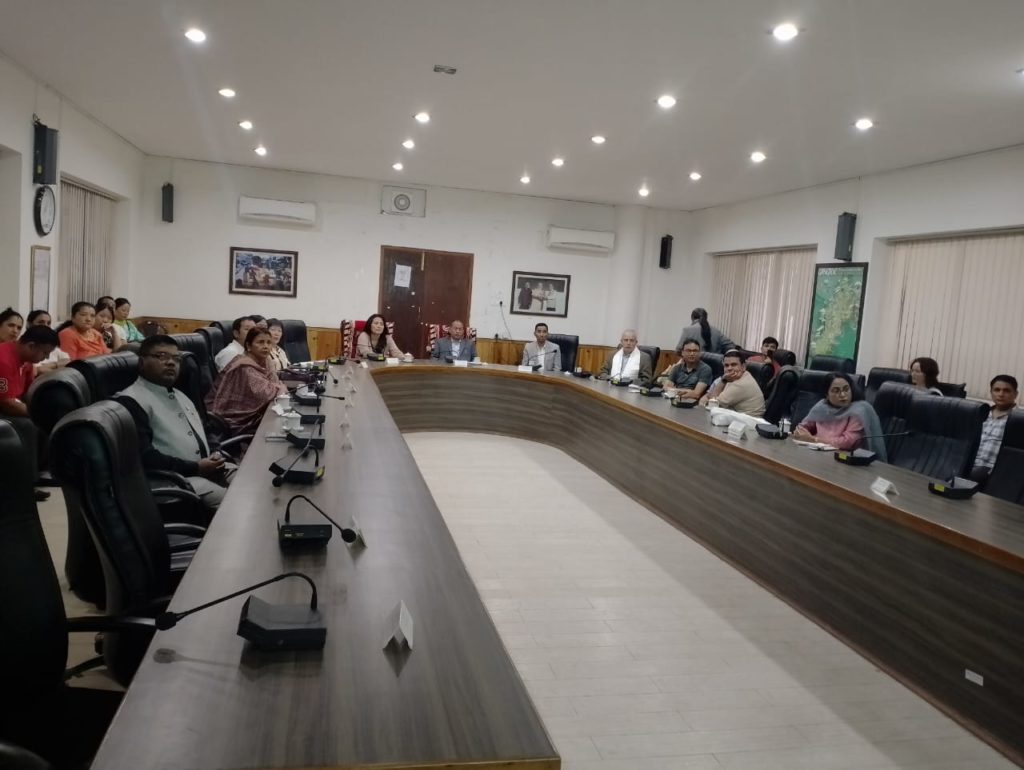 On the same day IURC experts conducted an interactive awareness session with over 120 students at the Sir Tashi Namgyal Senior Secondary School. School children had the opportunity to watch two videos on solid waste segregation and learn about how to efficiently recycle and compost waste.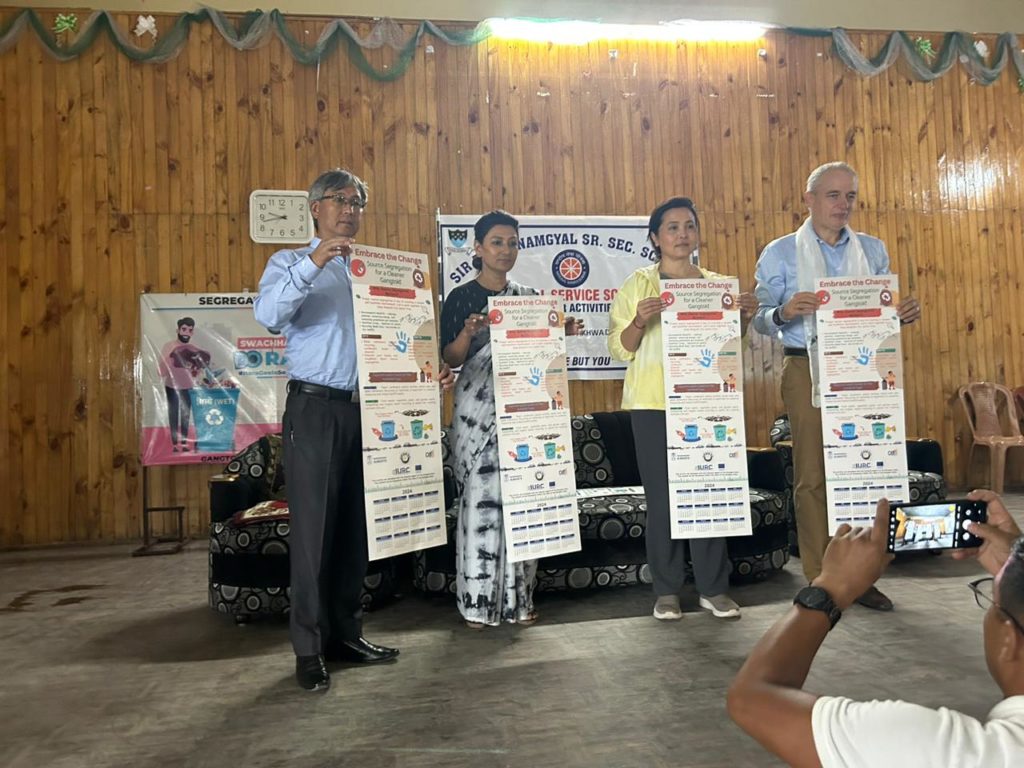 Given the significant challenges faced by Gangtok on solid waste management, city officials participated in the IURC cluster event on Legacy Waste Biomining, where experts from India and Europe discussed the latest developments in this field.
The collaboration with Gangtok also laid the foundation for a comprehensive water management study, which is expected to be completed in the next few months by another EU programme. This study will serve as a blueprint for responsible water resource management.
The Gangtok and Albacete partnership is setting an inspiring example of how cities from different corners of the world can come together to create a more sustainable future.
Media and News Clippings