A renewed commitment to ecological, cultural, and urban sustainable development marked the three-day visit of a delegation from the NCI-Bologna to Yangzhou from August 23rd to 25th.
The visit is a continuation of the ongoing collaboration that began during the IURC project, where the NCI-Bologna in Italy initiated a deep-seated partnership with Yangzhou. A highlight of this cooperation was the NCI-Bologna's participation in the 2021 Yangzhou International Horticultural Exposition, where they showcased the Bologna City Pavilion.
On August 23rd, discussions held at the Yangzhou city government brought together representatives from diverse fields, ranging from culture and tourism to education. The central theme revolved around integrating green, low-carbon, and circular economic concepts into urban and cultural developments. Later in the day, Yangzhou University played host, offering a platform for rich educational dialogue in areas such as music, arts, and cultural heritage preservation.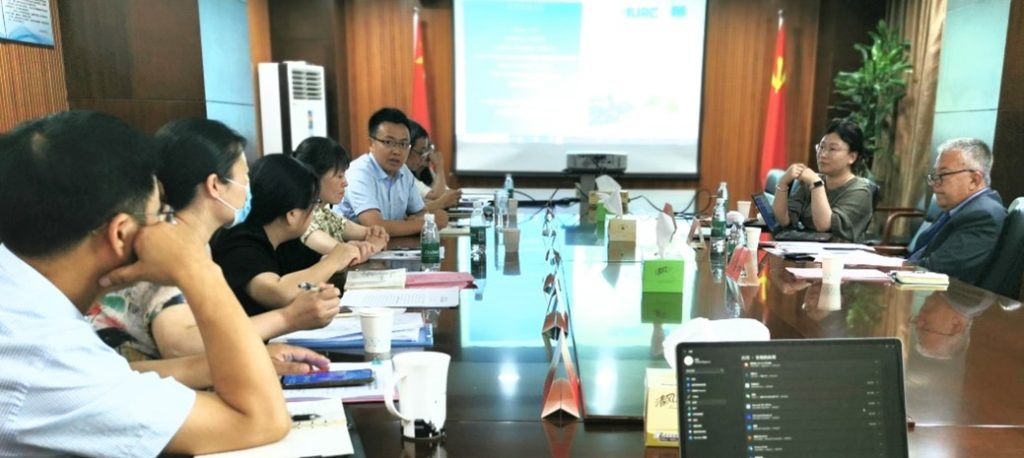 The following day, the delegation explored the historically rich Guangling city in Yangzhou. They examined cultural heritage preservation initiatives, focusing on case studies like the Wang's Courtyard and Renfengli ancient city. The interactions offered profound insights into Yangzhou's urban renewal and heritage preservation strategies, showcasing the cultural depth of the city.
On the final day, August 25th, the NCI-Bologna delegation experienced firsthand the culmination of their contribution to the 2021 Yangzhou International Horticultural Exposition. Their designed city pavilion stood as a testament to the harmonious blend of culture and nature, emblematic of the ties between the NCI-Bologna and traditional Chinese gardens.
This visit signifies a strengthening bond between the two regions. Both being culturally significant cities built near water, they share mutual values in urban ecology and cultural exchange. Future collaboration plans involve both mayors exchanging letters to cement their shared vision, periodic exchange programs, and joint initiatives aiming at smarter, sustainable urban living, underpinned by nature-based solutions and technological advancements.