The International Urban and Regional Cooperation (IURC) programme – IURC Latin America proudly took part in the grand culmination of the IURC Annual Event held in Brussels on October 24th, 2023. With representatives from 12 cities and 6 regions, IURC Latin America showcased its commitment to fostering urban and regional cooperation, sharing best practices, and highlighting the impact of cross-border, multistakeholder collaboration.
In this regard, on October 23rd, IURC Latin America and IURC North America jointly hosted a two-hour side event. Using an Action Learning style framework, participants shared highlights and lessons learned from city-to-city and region-to-region cooperation, offering inspiration for future cooperation and policy implementation.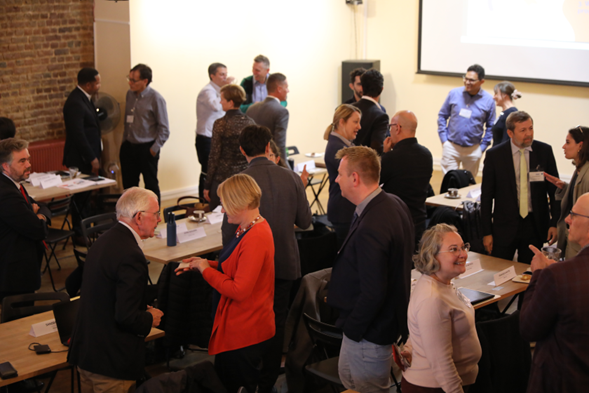 The IURC Anual Event, which took place on October 24th 2023, was a remarkable gathering of urban and regional leaders from around the world. It provided a platform for knowledge exchange and peer-to-peer learning, with a focus on sustainable development and inclusiveness. Peter M. Wagner, Director and Head of Service for Foreign Policy Instruments (FPI) at the European Commission, emphasized the significance of grassroots problem-solving and innovative solutions in tackling urban challenges. He stated, "The entire world is witnessing a surge in urbanization, and with it comes an array of challenges, especially in the areas of sustainability and inclusiveness. These challenges call for innovative solutions. We're proud to be part of these efforts."
The high-level panels featured IURC representatives presenting case studies resulting from cooperation in various areas:
Ecological & Energy Transition – Green Deal: Fortaleza & Essen, Piraeus & Puerto Montt, Bangkok & Milan, Lazio Region & Hangzhou.
Urban and Regional Renewal: Madrid, San Diego, and Melbourne, Bergamo & Aurora, Boston & Barcelona Metropolitan Area.
Innovation Ecosystems & Digital Transition: Hangzhou & Region of Western Greece, Parana & Silesia, Ottawa & Zaragoza.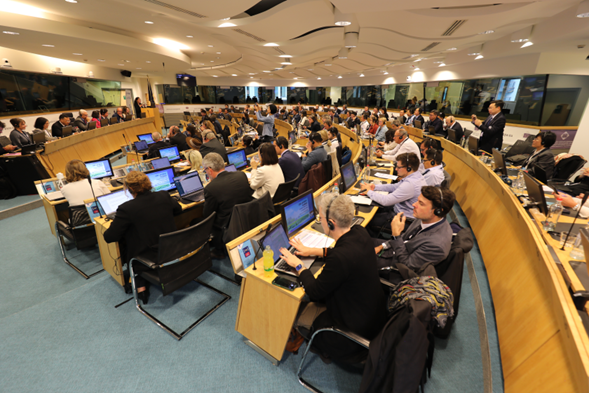 Paulius Kulikauskas, Chief of the Office for EU at UN Habitat, underlined the vital partnership between IURC and UN Habitat in promoting sustainable urban development and the importance of a "whole government approach." Then the decision makers' debate delved into future challenges and initiatives, priorities, and programmes, thus showcasing the extensive knowledge collected during the IURC journey.
In the closing remarks, Marcos Ros, Member of the European Parliament, and Ronald Hall, Senior Adviser for DG REGIO European Commission, highlighted the impact of IURC and discussed the future prospects of the programme. They stressed that this is not the end but the beginning of a new phase in international urban and regional cooperation, with the legacy of IURC ensuring that more chapters are yet to be written.
Finally, a selected group of international politicians from China, North America, Latin America and Europe joined a special session at the EU parliament organized by IURC' Central Coordination Service. From Latin America, the session included Andres Manuel Dachary (Minister, Government of Tierra del Fuego, Antarctica and South Atlantic Islands), Elcio Batista (Deputy  Mayor, Fortaleza City Hall), Joana Nogueira (International Affairs Advisor, Fortaleza City Hall), Jakub Chełstowski (Marshal, Regional Government of the Silesian Voivodeship), Małgorzata Staś (Deputy Director of the Department of Regional Development, Regional Development and Transition Department), Barbara Szafir (Director, Regional Development and Transition Department), and Guto Silva (Secretary of Planning, State of Paraná). The objective was to foster networking between the elected officials from the different IURC regional delegations, with the Members of the European Parliament (MEPs) who are part of the Urban Intergroup, including his President Jan Olbrycht, as well as pertinent bilateral relation groups and other interested MEPs.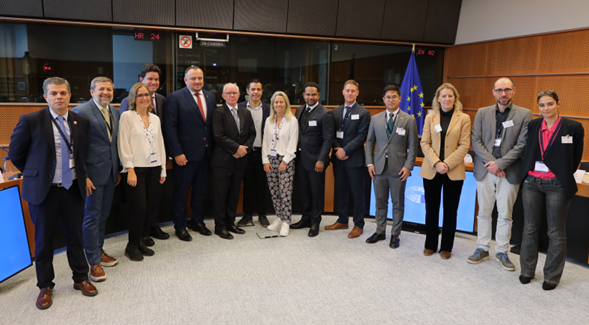 The IURC Latin America delegation left its mark on the IURC Annual Event, celebrating a successful journey of collaboration, shared knowledge, and a commitment to building sustainable, inclusive, and resilient communities across the globe.