Innovative Local Economic Development
Webinar
---
---
View Calendar
- Valentina Ridolfi, Coordinator of Rimini Strategic Plan with the City of Rimini (Italy), will present the comprehensive "Villages of Rimini" initiative that has been developed in the region to reactivate the economy with a focus on tourism.
- Ben Seigel, 
Opportunity Zone and Impact Investment Coordinator with the Baltimore Development Corporation (BDC)
 will present the 
Baltimore BASE Network
(Business Assistance and Support for Equity) which is a partnership of entrepreneurial support organizations led by the BDC and the Mayor's Office of Minority and Women-Owned Business Development. The Network was launched in April 2020 and has helped more than 2,000 Baltimore businesses access upwards of $40 million in recovery assistance.
The presentations will be followed by an open forum where cities such as Braga, Metropolis GZM, St John's, and Aurora will have the opportunity to share their specific challenges and solutions related to the topic.
Innovative Local Economic Development Programmes & Strategies for Post-covid Recovery
March 17th, 2022
10 h EST / 15 h CET
Download:
Read the takeaways from the event: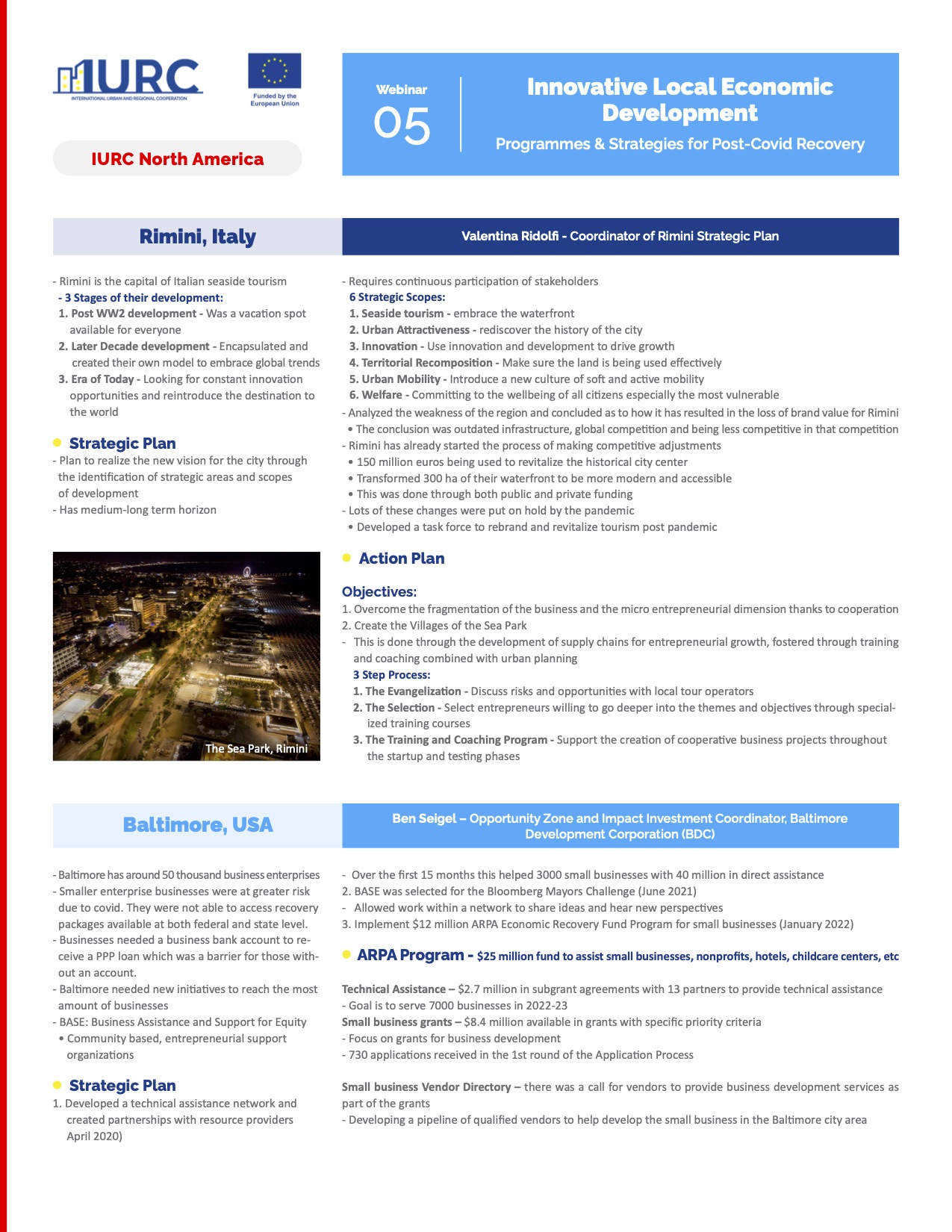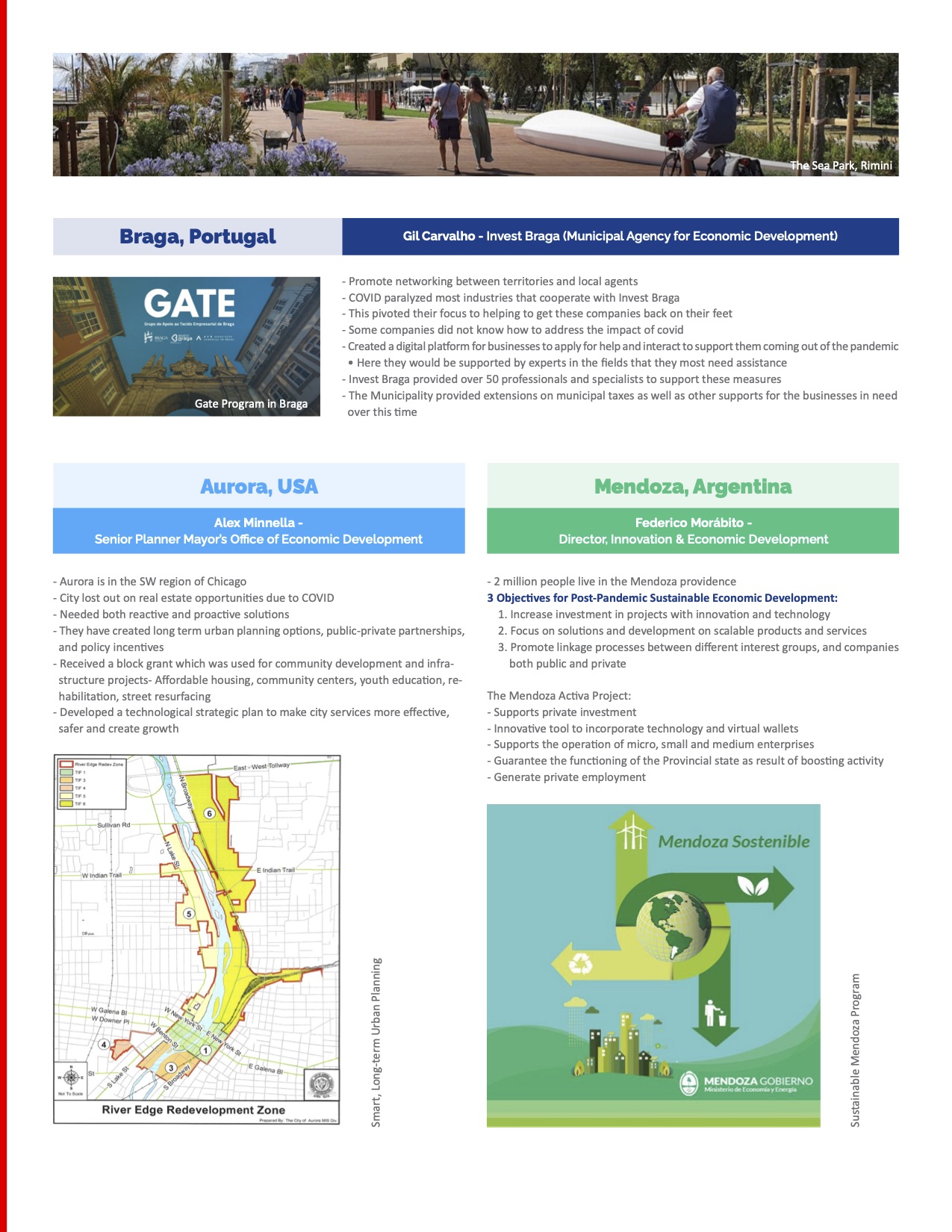 Read the highlights from the event: