On 21st May, Chongqing DRC, Administrative Committee of Chongqing Liangjiang New Area, China European Union Chamber of Commerce in China (EUCCC) and IURC-China co-hosted the China – Europe Cooperation on Sustainable Innovation and Development Seminar in Chongqing.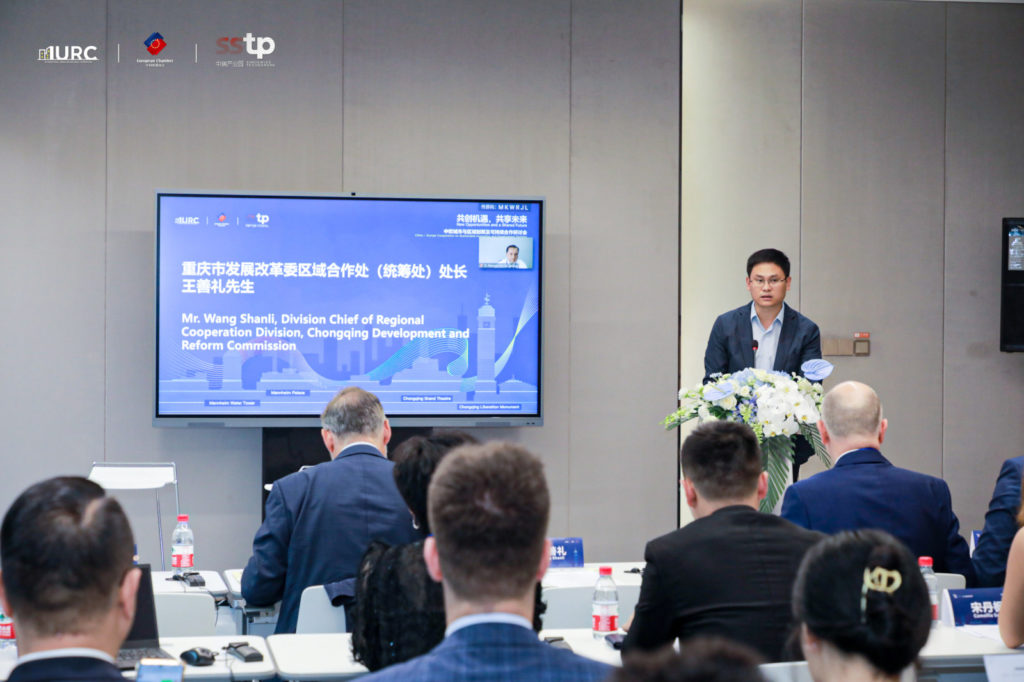 Mr. Shanli Wang, Director of Regional Cooperation Department of Chongqing DRC delivered the welcome remarks and gave a brief introduction on the cooperation between Chongqing and Mannheim, the two pilot cities under EU-China Regional Policy cooperation framework.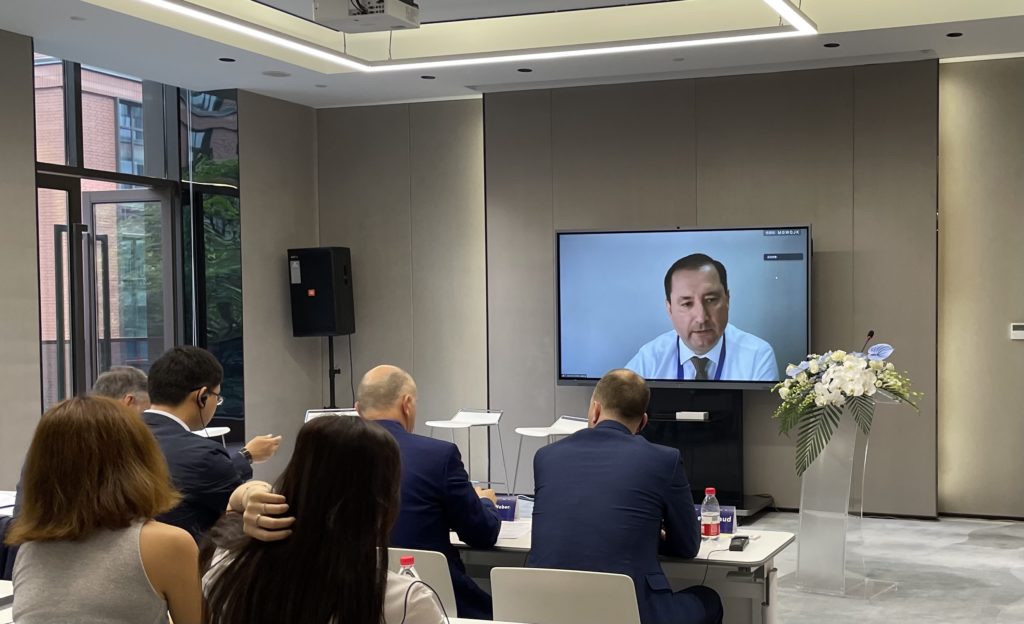 Mr. Octavian Stamate, Counsellor for Energy and Climate Action in EU Delegation to China, shared his thoughts on the challenges Europe and China face to energy transition and climate change.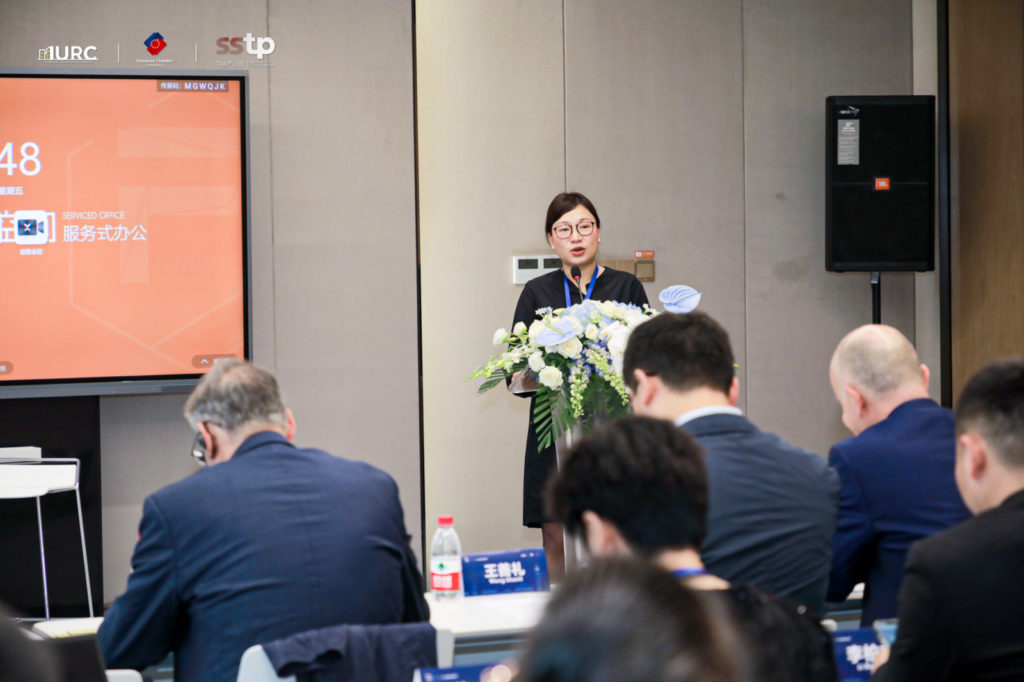 Ms. Qian Wang, the acting team leader of IURC-China programme, offered her ardent support to the exchange and cooperation on green, innovative and sustainable developments between Europe and China.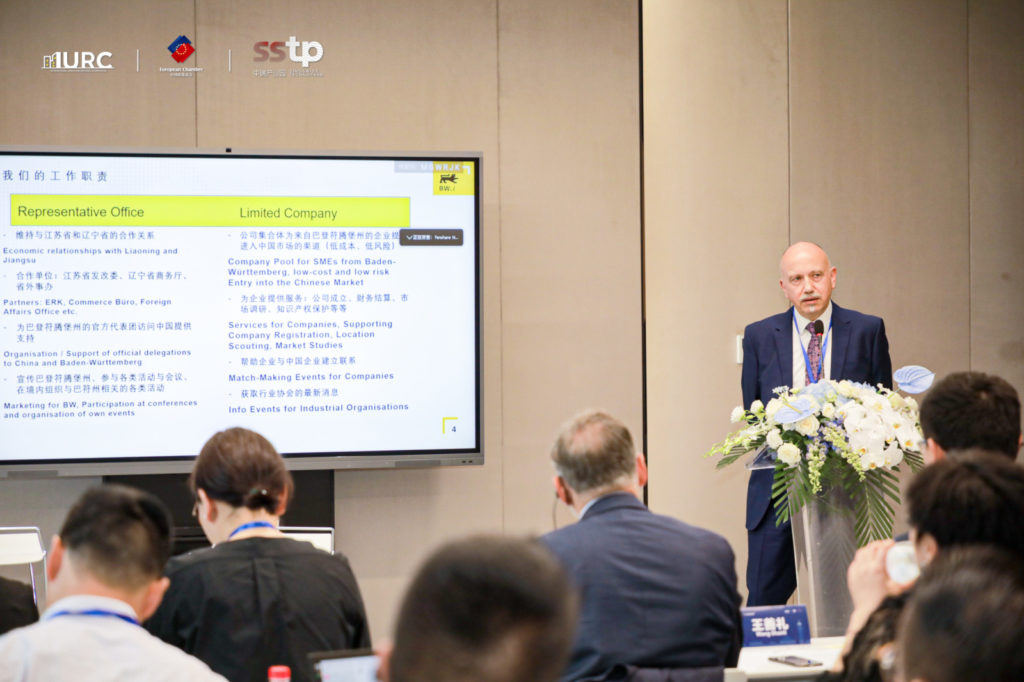 During the session of "China – Europe Cooperation and Application on Innovative Sustainability and Development", Mr. Bernhard Weber, Chief Representative of Baden-Wuerttemberg China, showcased Baden Württemberg's green development, Stuttgart's approach on innovation and climate protection as well as the new cooperation mechanism between the German state and Jiangsu province. He pleaded for cooperating with Chinese government, firms and academic institutes on technological innovation, in order to reduce the carbon emission and yield profits in a sustainable way.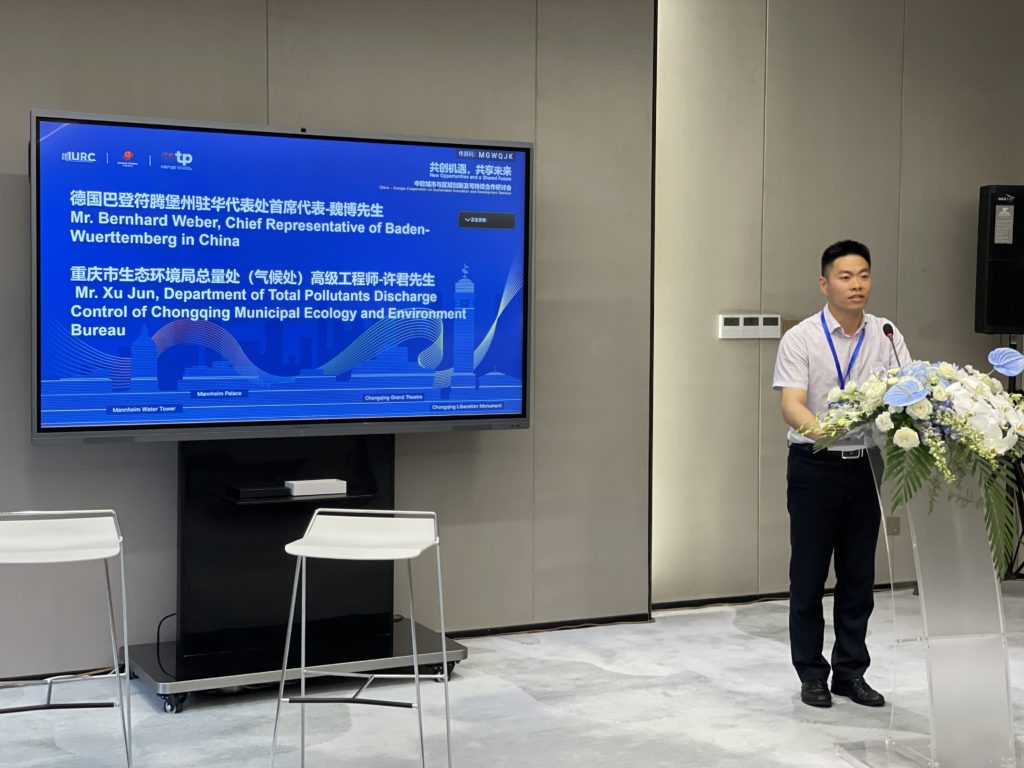 Mr. Jun Xu, Senior engineer from Climate Department of Chongqing Municipal Ecology and Environment Bureau, presented Chongqing's initiatives and results in peaking carbon emissions, carbon neutrality and sustainable development. These initiatives are carried out through optimizing industrial structure and energy structure, strengthen technological research and innovation, as well as bringing in closer international cooperation in technology and concepts. At the moment Chongqing is compiling the "1+6 Grand Plan" to peak carbon emissions, in which the 1 general plan will be implemented through 6 sub-plans in areas of industry, energy, construction, transportation, general health, and new infrastructure. Besides, as one of the first cities to pilot the carbon market, Chongqing's current carbon trading has reached 1.64 million tons, with a transaction amount of close to 200 million RMB.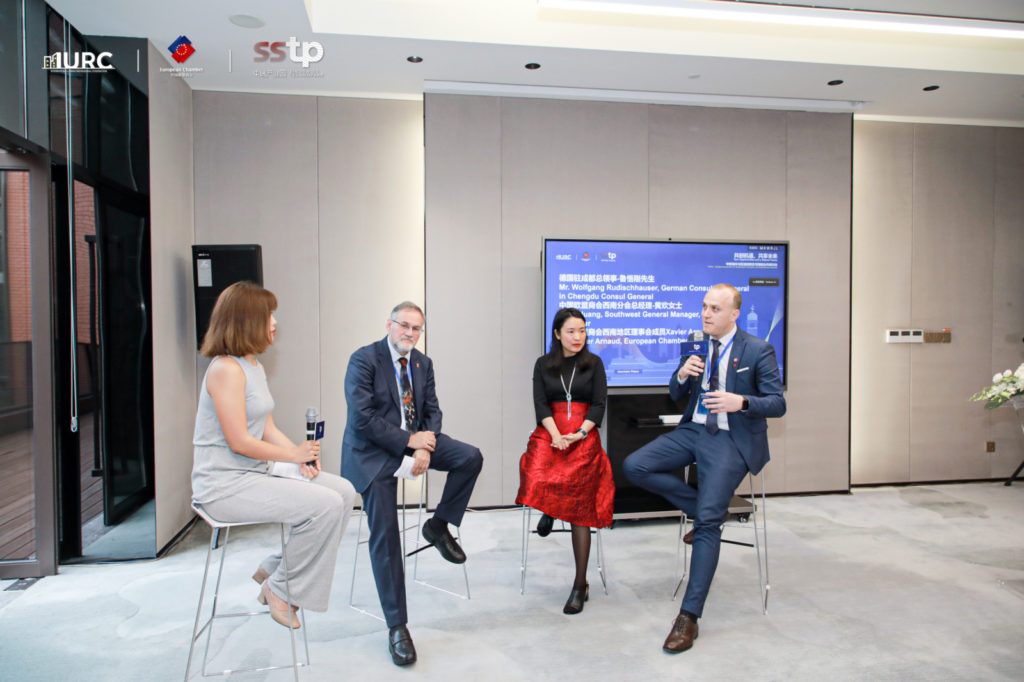 During the panel discussion on "Post-pandemic Outlook – How to Cope with the New Normal?", the host Ms. Sally Huang, the General Manager of the European Chamber Southwest, engaged a profound communication with Mr. Wolfgang Rudischhauser, Consul General of Germany in Chengdu, Mr. Xavier Arnaud, Senior BD Manager of Aden Group and Ms. Camellia Song from European Chamber. The discussion concluded that the new normal would need a revised and reliable regulations among countries and regions in order to boost international trade in a post-pandemic era.