On 21st May, the inauguration of the Mannheim (Rhein-Neckar)-Chongqing Center witnessed the partnership further consolidated.
The Center connects the European metropolitan region Rhine-Neckar with the Chinese urban region Chongqing. First Deputy Mayor, Christian Specht, who represented Mannheim at the virtual opening ceremony and initiated the cooperation with Chongqing himself, explained the background: "Mannheim was the first German city to be included in the 'International Urban Cooperation' (IUC) Programme. Our direct partner in this cooperation is Chongqing. With 34 million inhabitants, Chongqing is one of the largest cities in the world and I was able to get an idea of its dynamism as well as the ecological and social challenges."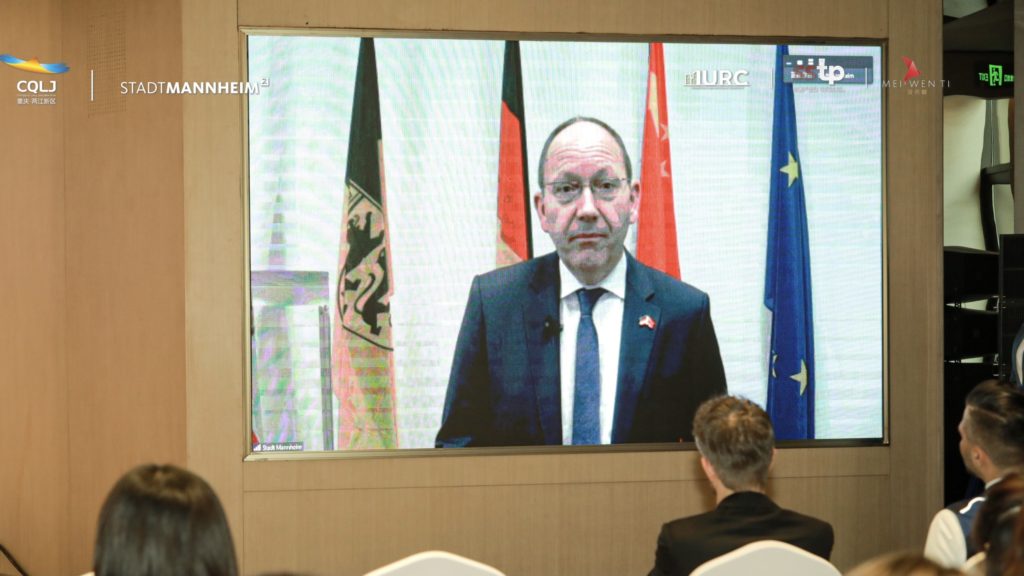 Right from the start, Mannheim and Chongqing shared the same idea to set up representative offices and to engage private-sector players in the cooperation. With Mannheim-based MEI WEN TI GmbH and the Chinese group Fenshare jointly operating the Center, this approach proves to be on the right track.
The Center is aimed to building a stable and sustainable bridge, especially for innovative start-ups and SMEs from the Rhine-Neckar region and the Chongqing region.
Numerous high-ranking representatives took part in the virtual opening ceremony, which could be seen live in Mannheim and Chongqing as well as worldwide via the Internet.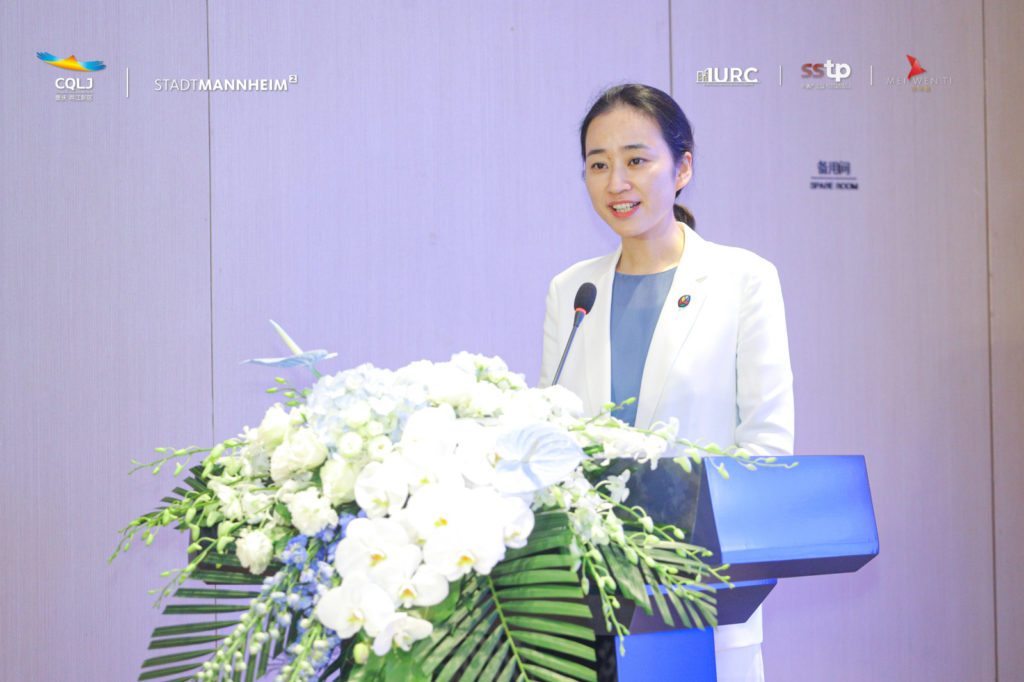 Li Jie, Deputy Director of the Management Committee of Liangjiang New Area Chongqing, hoped to comprehensively deepen the cooperation in the fields of scientific and technological innovation, industrial collaboration, green finance, digital economy and culture exchanges.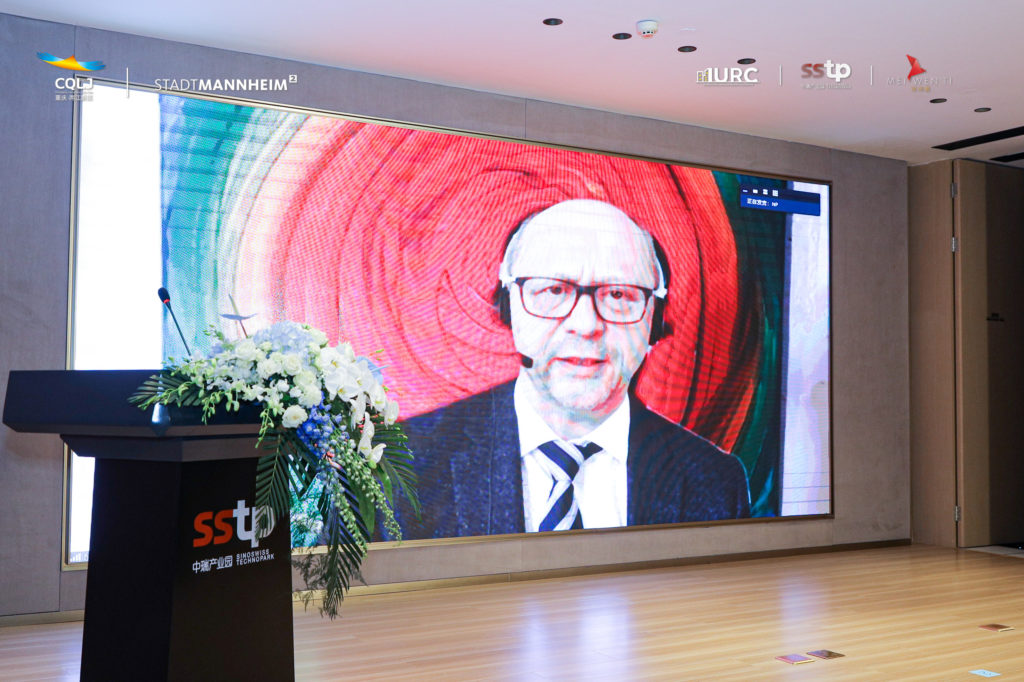 Normunds Popens, Deputy Director-General for Regional and Urban Policy of the European Commission, offered his congratulations on the ceremony and expressed his great pleasure that the partnership between Chongqing and Mannheim would be continued and further consolidated in the IURC-China Programme, the 2nd phase of IUC-Asia. Besides, he pointed out that the Center would be an exceptional example for the cooperation in urban and regional innovation between the EU and China.
The Consul General of Germany in Chengdu, Wolfgang Rudischhauser, the Consul General of China in Frankfurt, Sun Congbin, the Consul General of Switzerland in Chengdu, Conny Camenzind and the Chief Representative of the Representative Office of Baden-Württemberg, Germany in China, Bernhard Weber, attended the event too.
Mannheim and Chongqing have maintained a lasting relationship as IUC pairing cities under the EU-China Regional Policy Dialogue since 2017. In 2018, the China-Europe Express (Chongqing) "Mannheim Port-Chongqing Orchard Port" train was successfully launched. Two year later, the operating agencies of Mannheim (Rhein-Neckar)-Chongqing Center co-signed the cooperation agreement.