On 16 September, the Japan Helpdesk, led by Mr. Hidefumi Imura, Urban Development Expert Japan, organised a kick-off meeting to welcome partner cities to a new phase of EU-Japan urban cooperation. Among the nine project countries of IURC Asia & Australasia, Japan indeed hosts the highest number of participating cities, with 13 EU cities to be paired with 10 Japanese cities, plus a few Japanese cities that will only participate in online clustering activities. Of these pairings, five pairs are from the previous IUC programme (2017-2020), thus giving a good mix of old and new IURC family members who can share best practices with one another and ensuring even stronger cooperation among cities.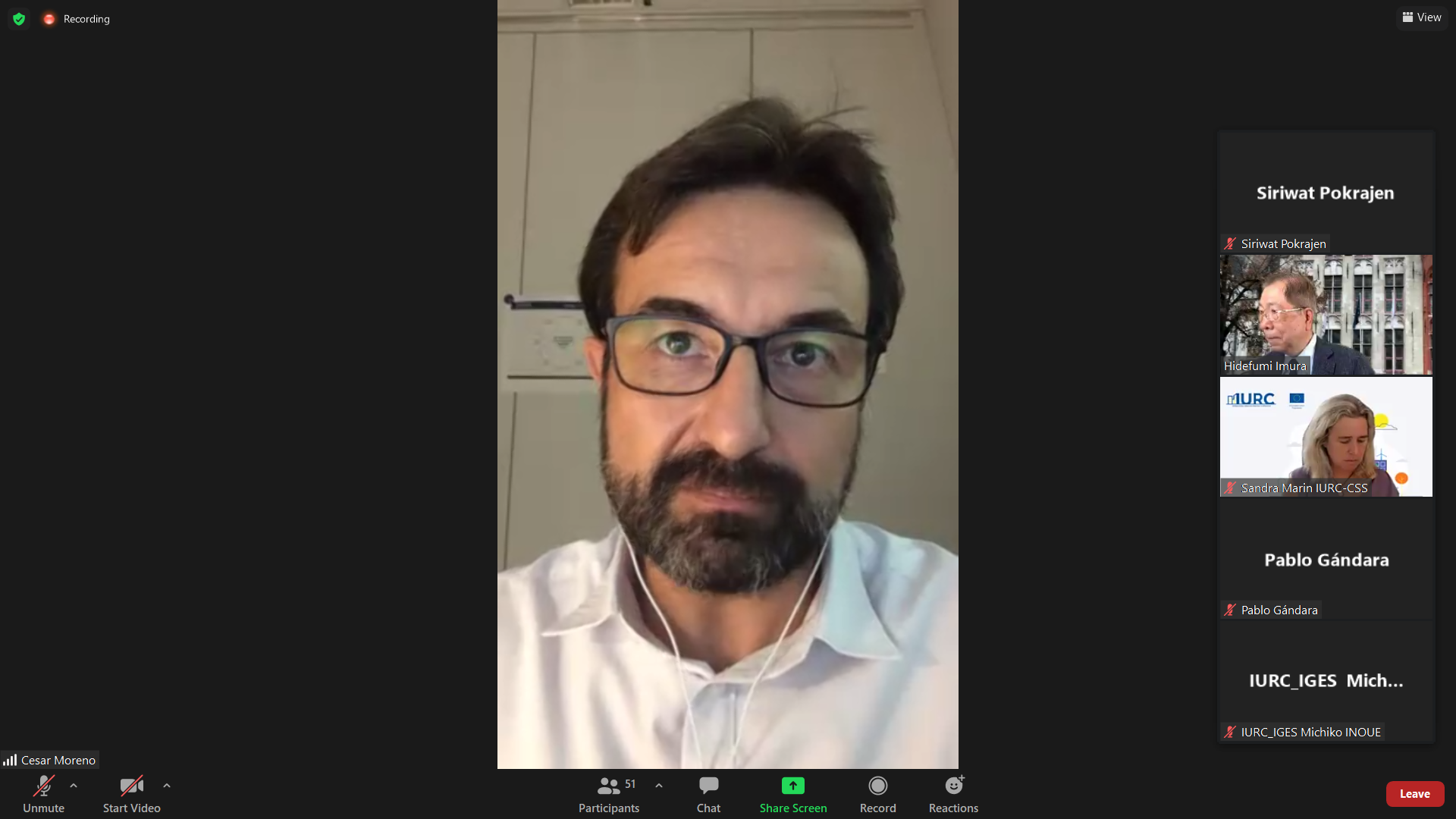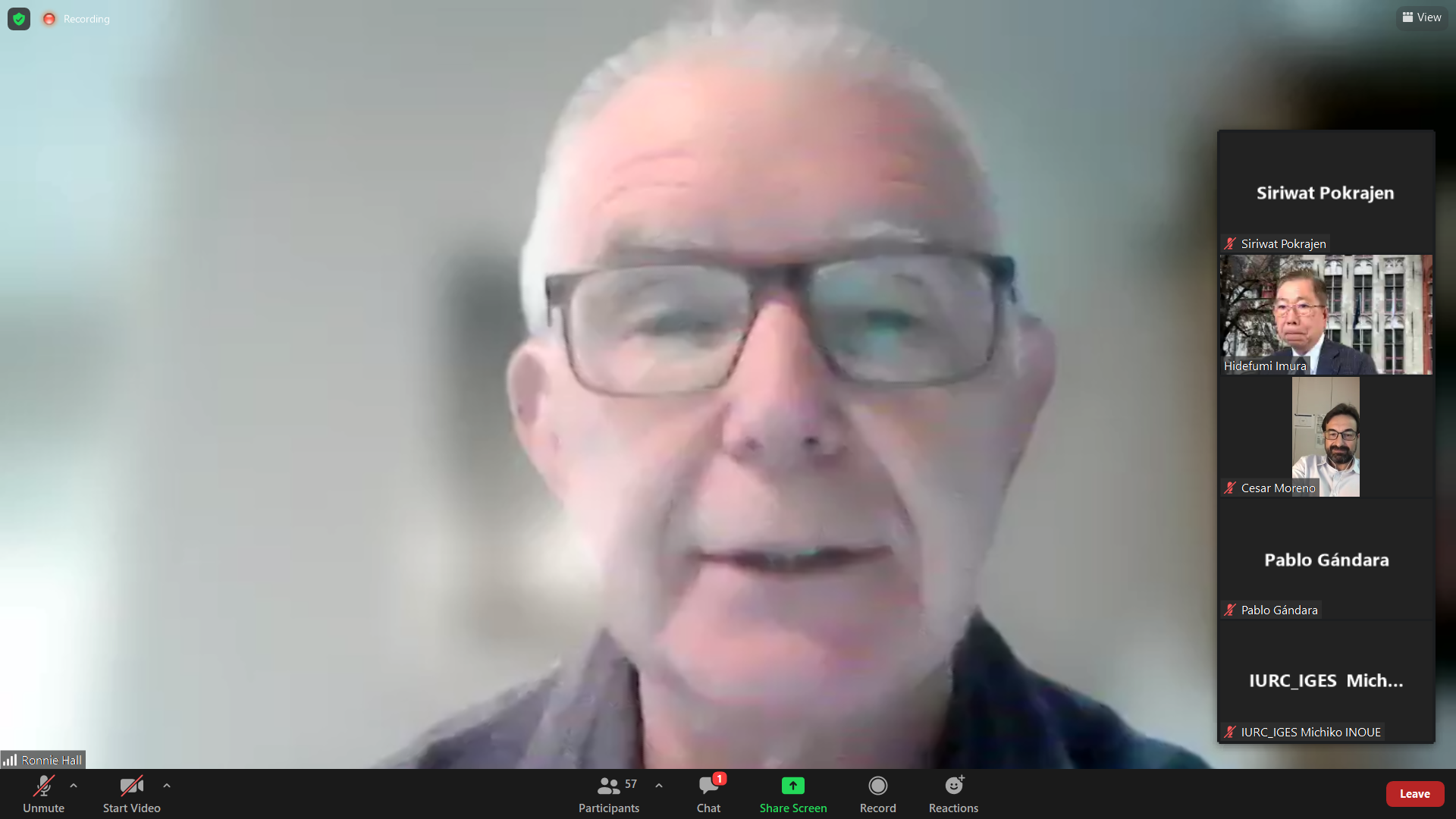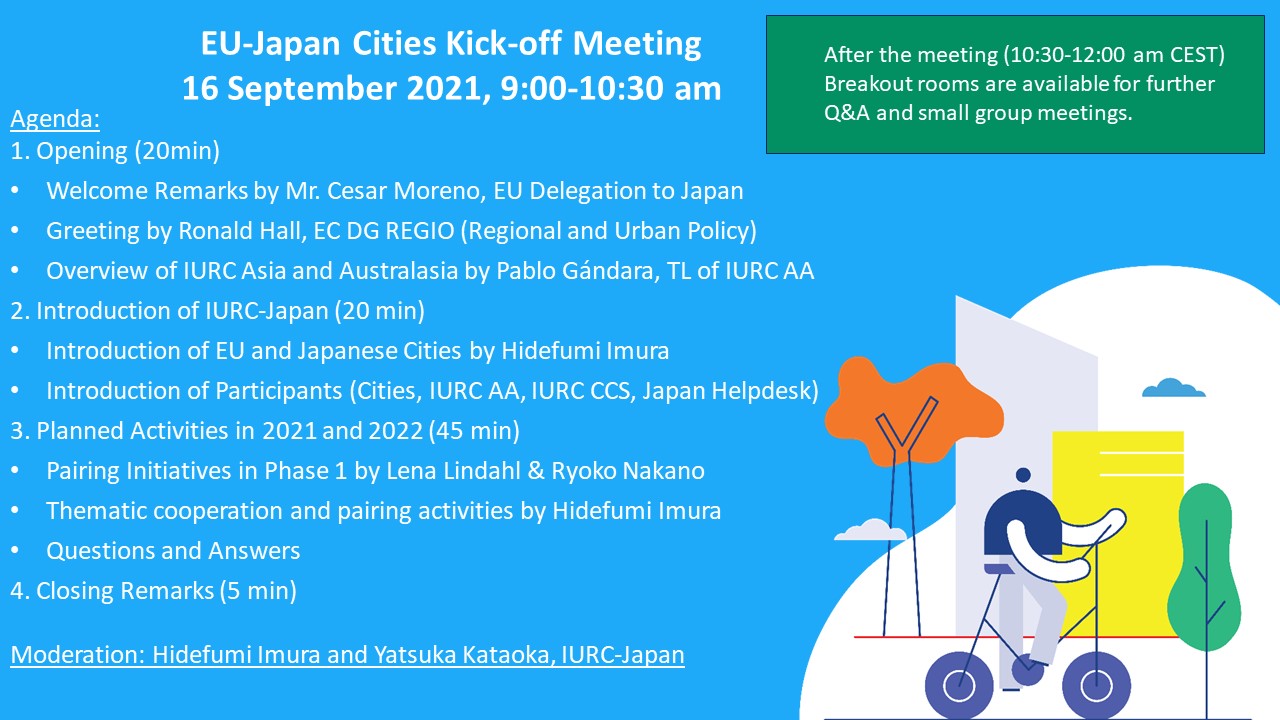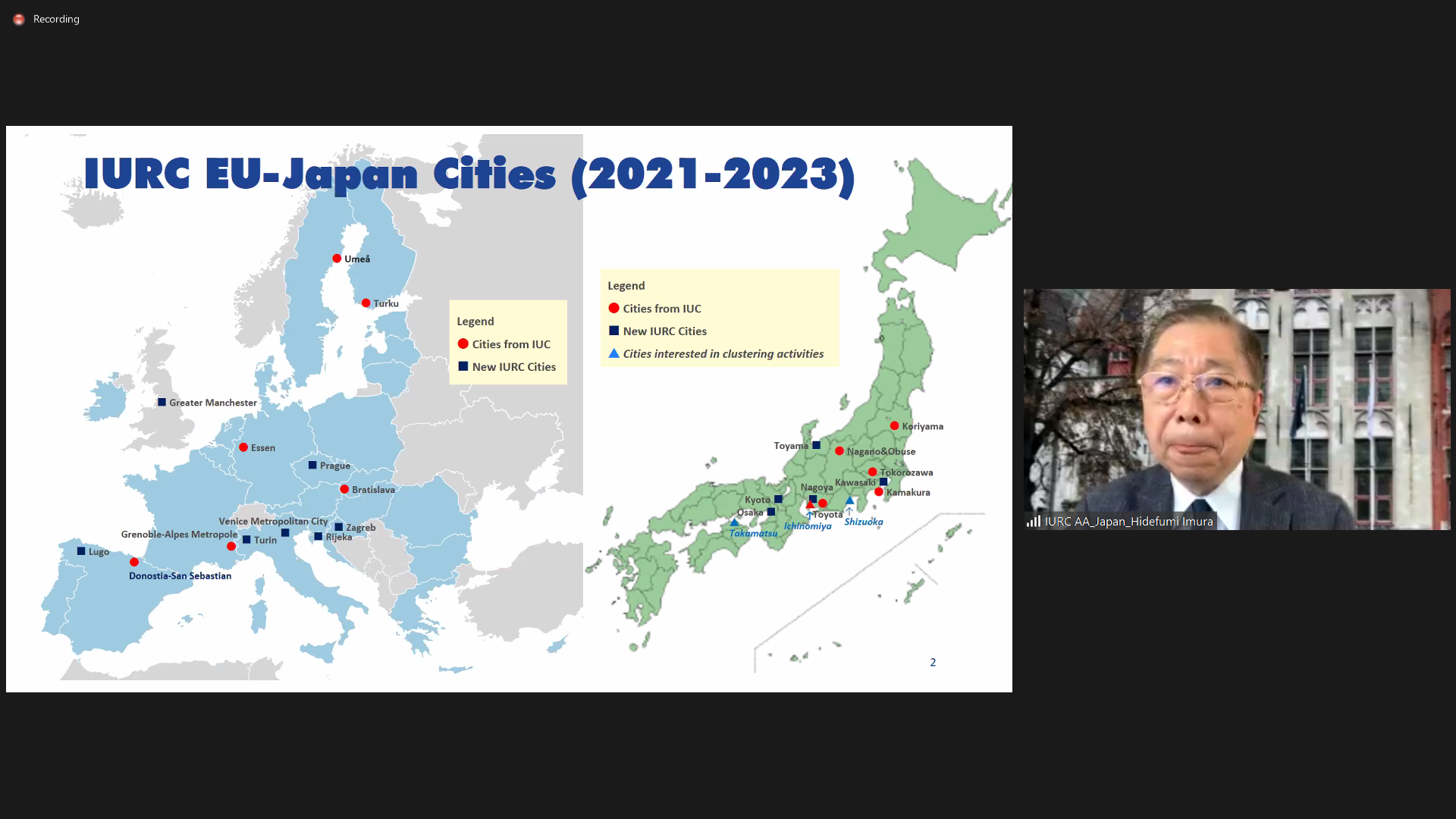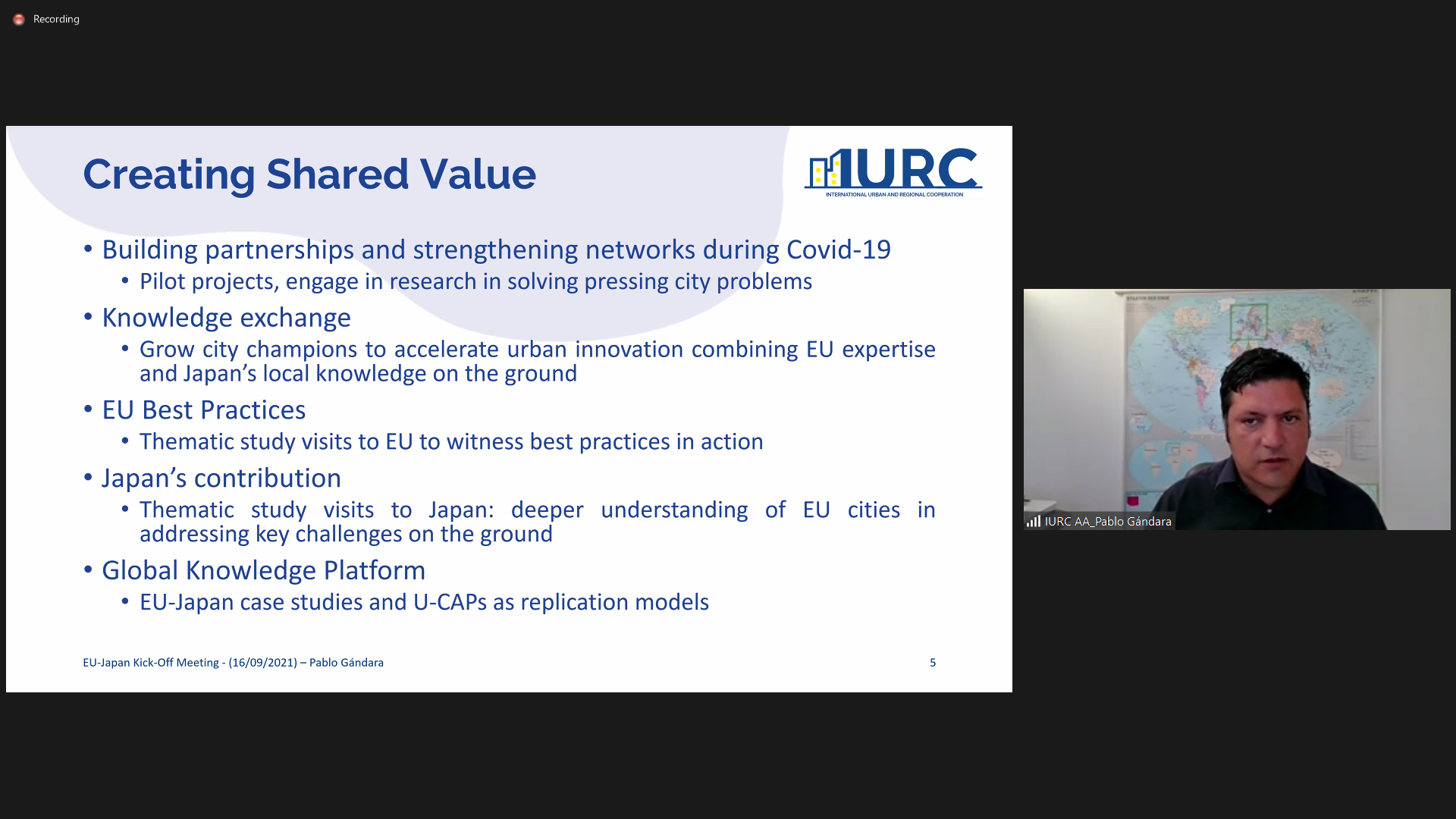 The meeting attendees were greeted by Mr. Cesar Moreno from the EU Delegation to Japan before being given a presentation on the EU urban and regional development policy by Dr. Ronald Hall, Senior Advisor to the Directorate-General for Regional and Urban Policy of the European Commission. Then, Mr. Pablo Gandara, Team Leader of IURC Asia & Australasia, provided an overview of the IURC programme and Mr. Imura provided focused details on EU-Japan urban cooperation, for both the previous and current phases. Mr. Jens Bley, Cluster Manager Smart City & Digital Transition, later provided perspectives on the cooperation, highlighting possible themes and pilot projects.
This is the biggest kick-off meeting for the IURC programme yet, with more than 60 people participating in both plenary and breakout sessions. Here are the pairings between EU and Japanese cities. The first five pairs are those already cooperating in the IUC phase.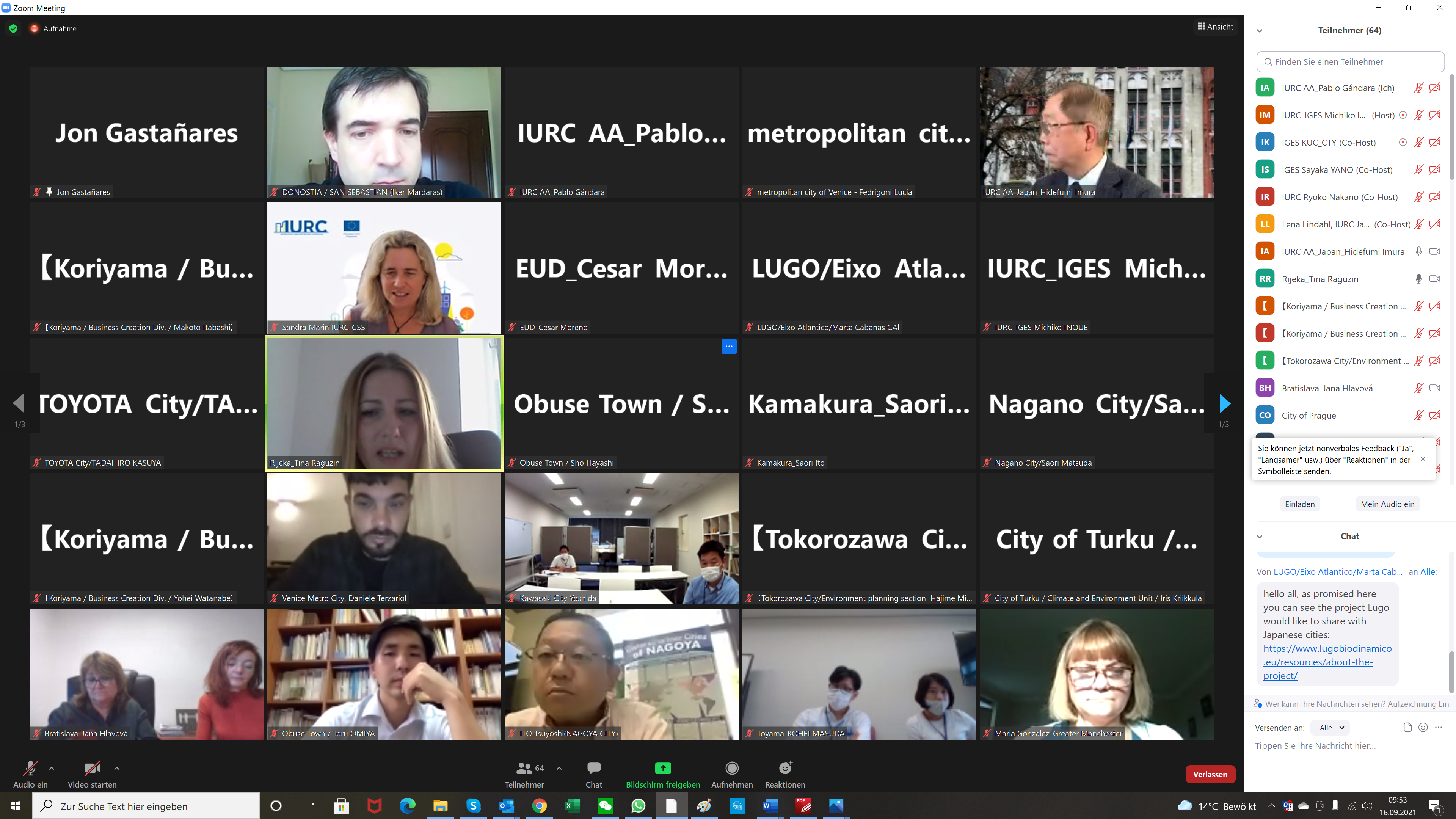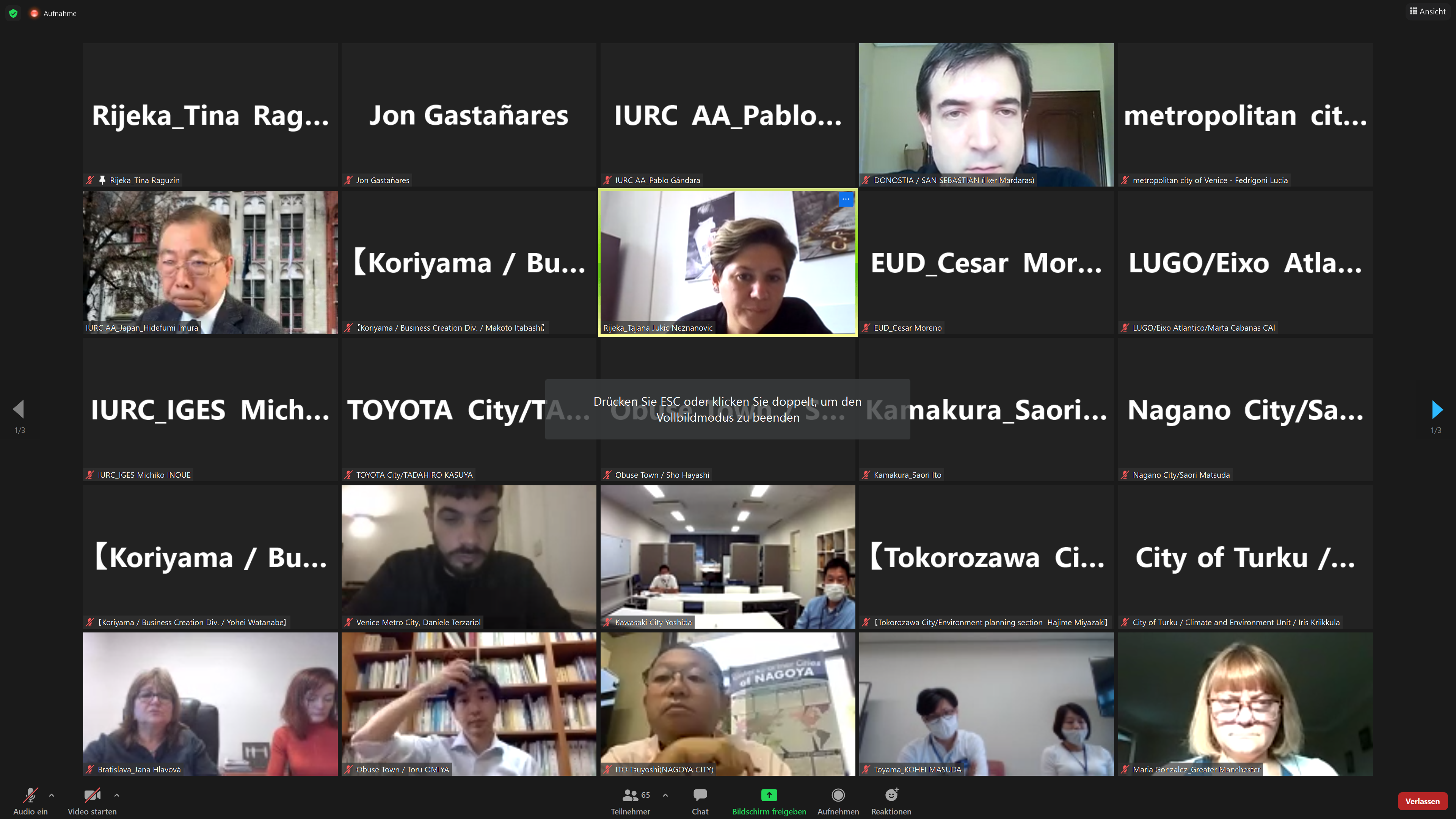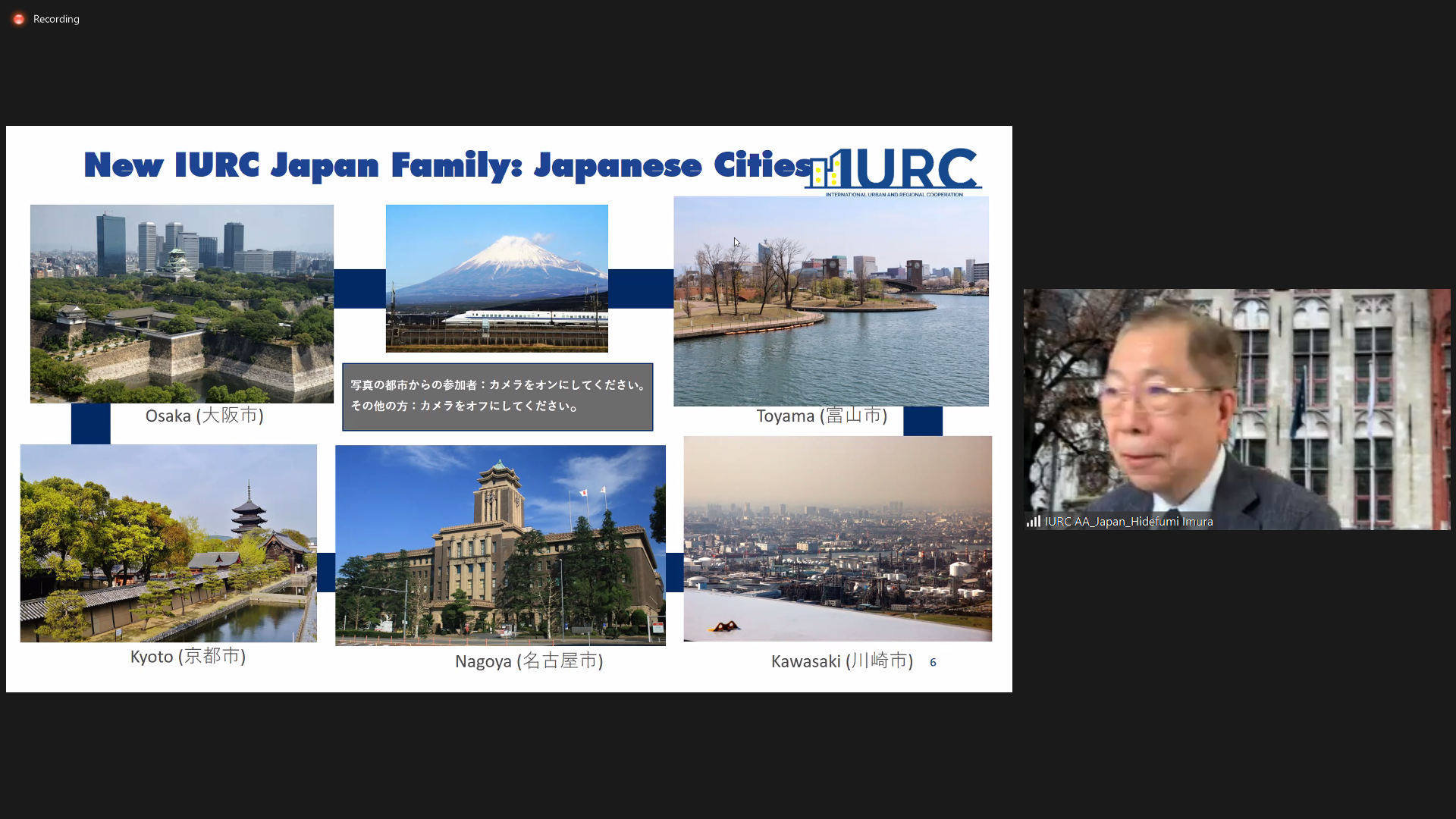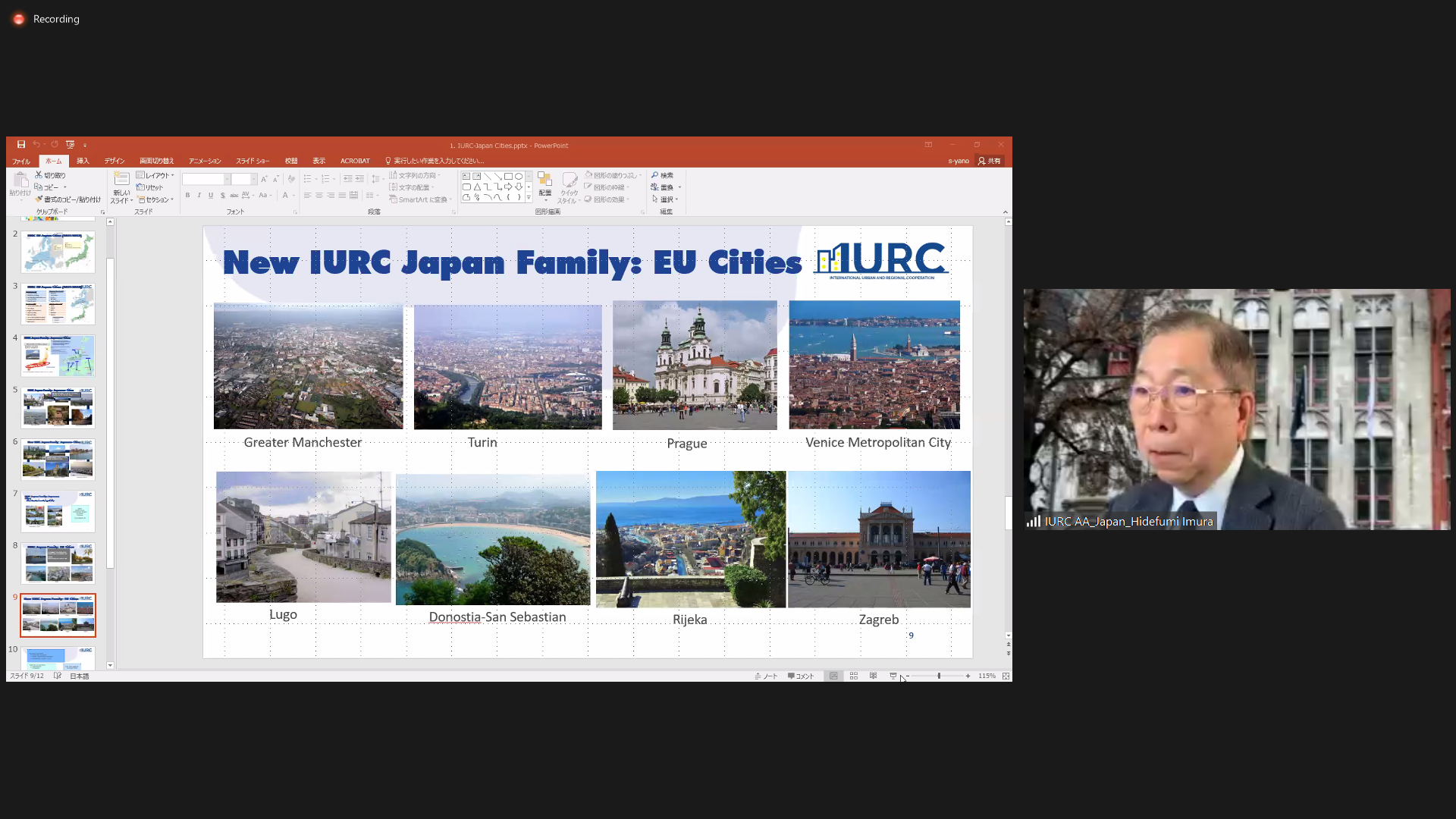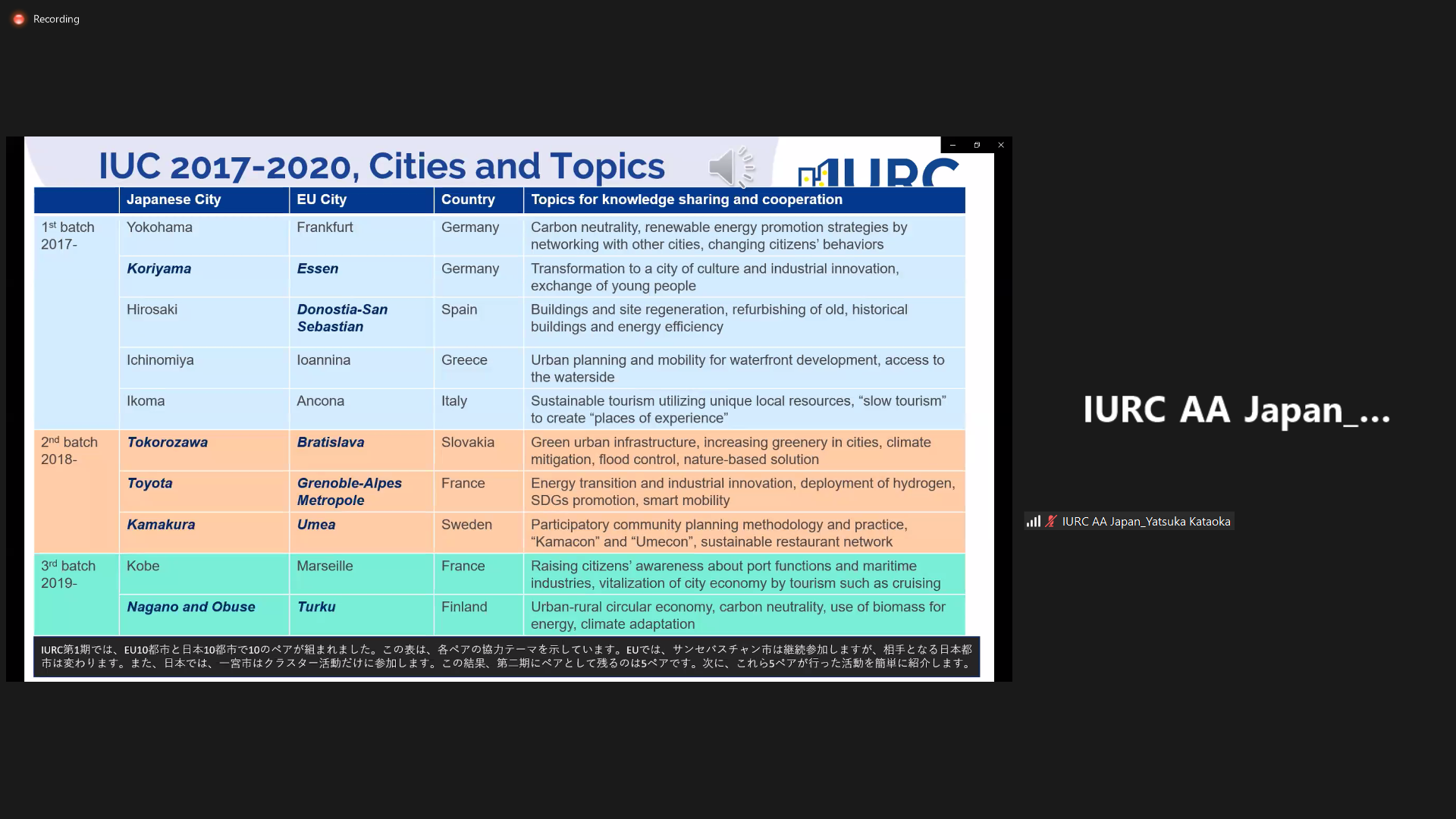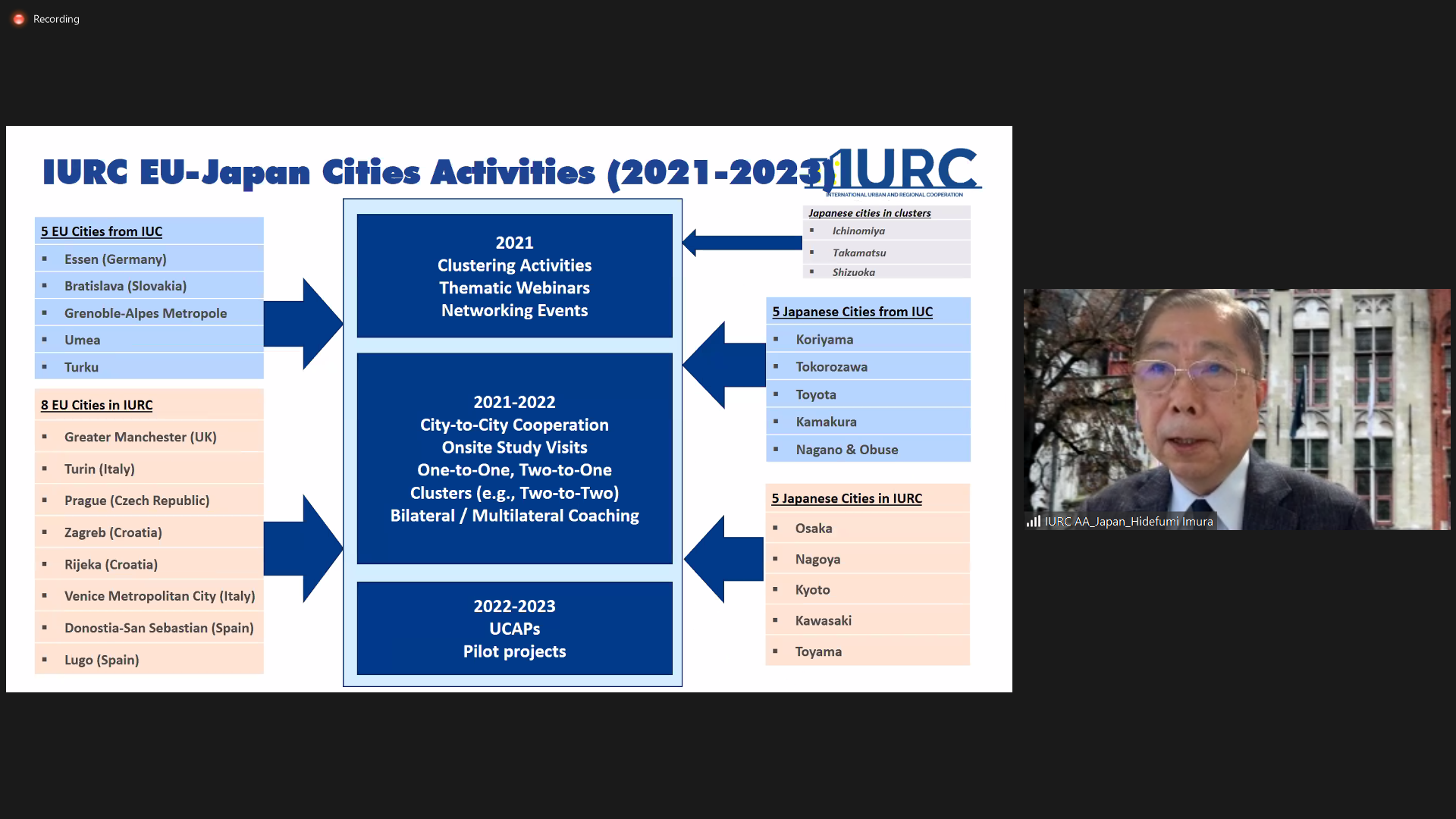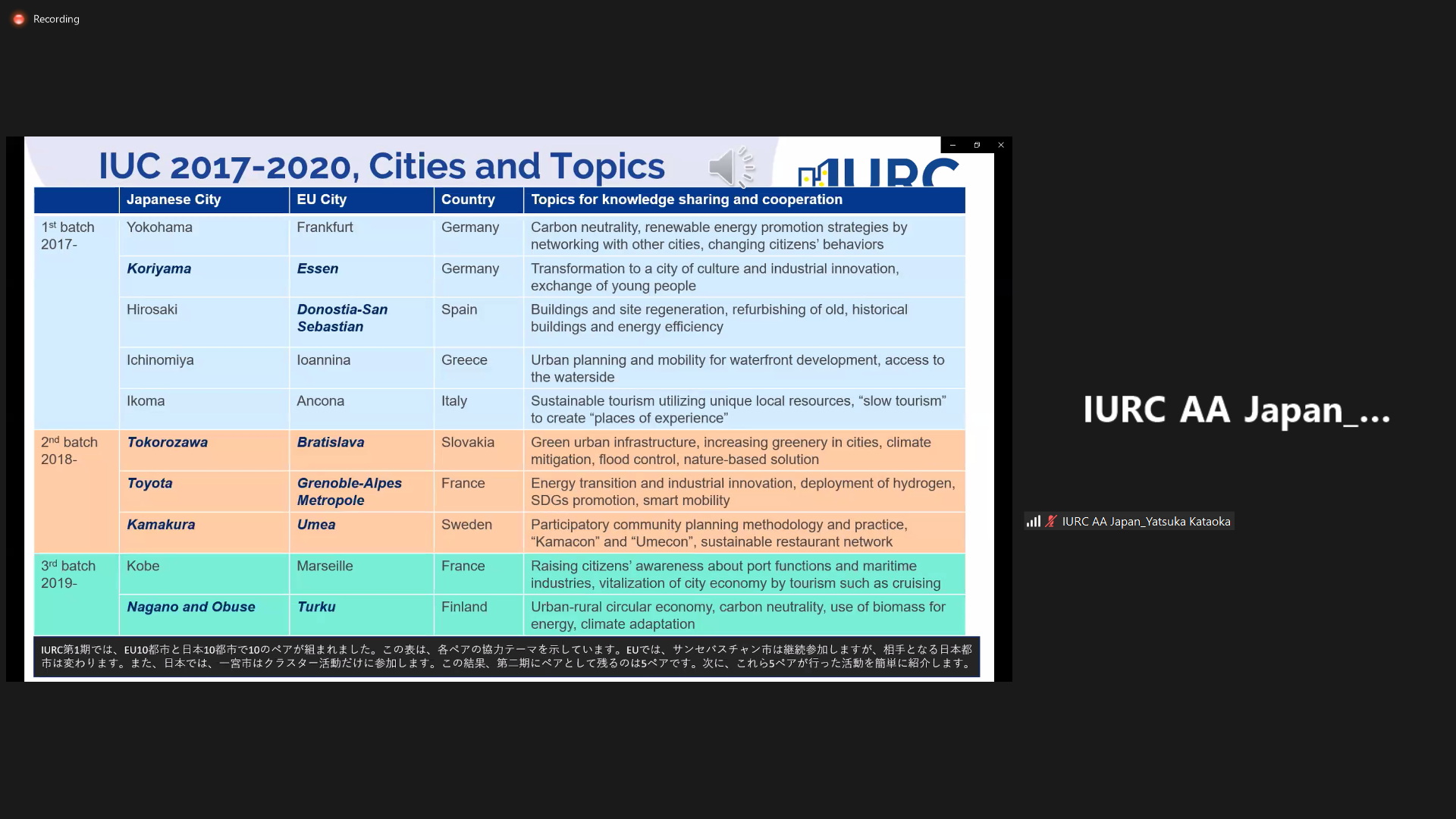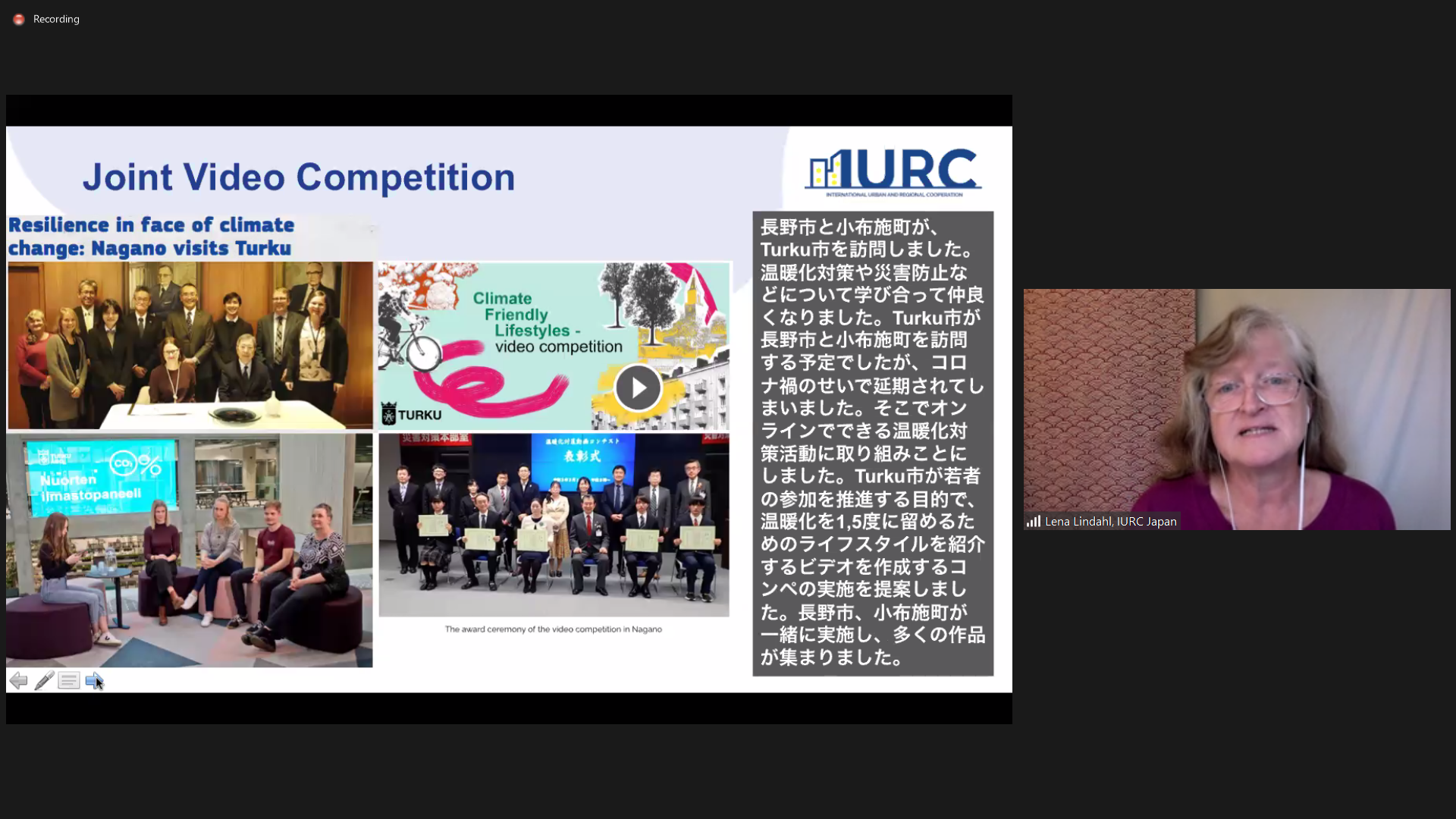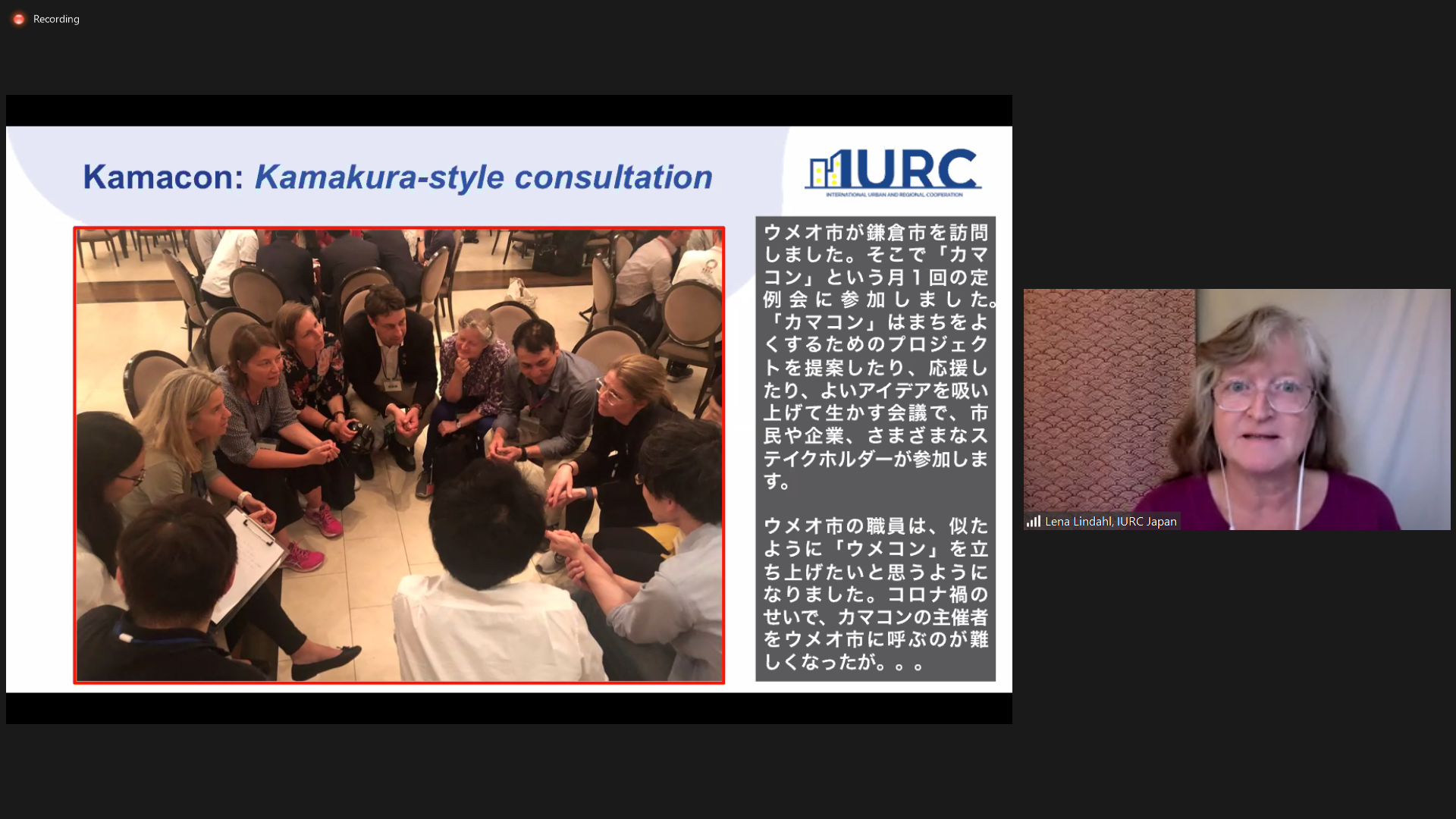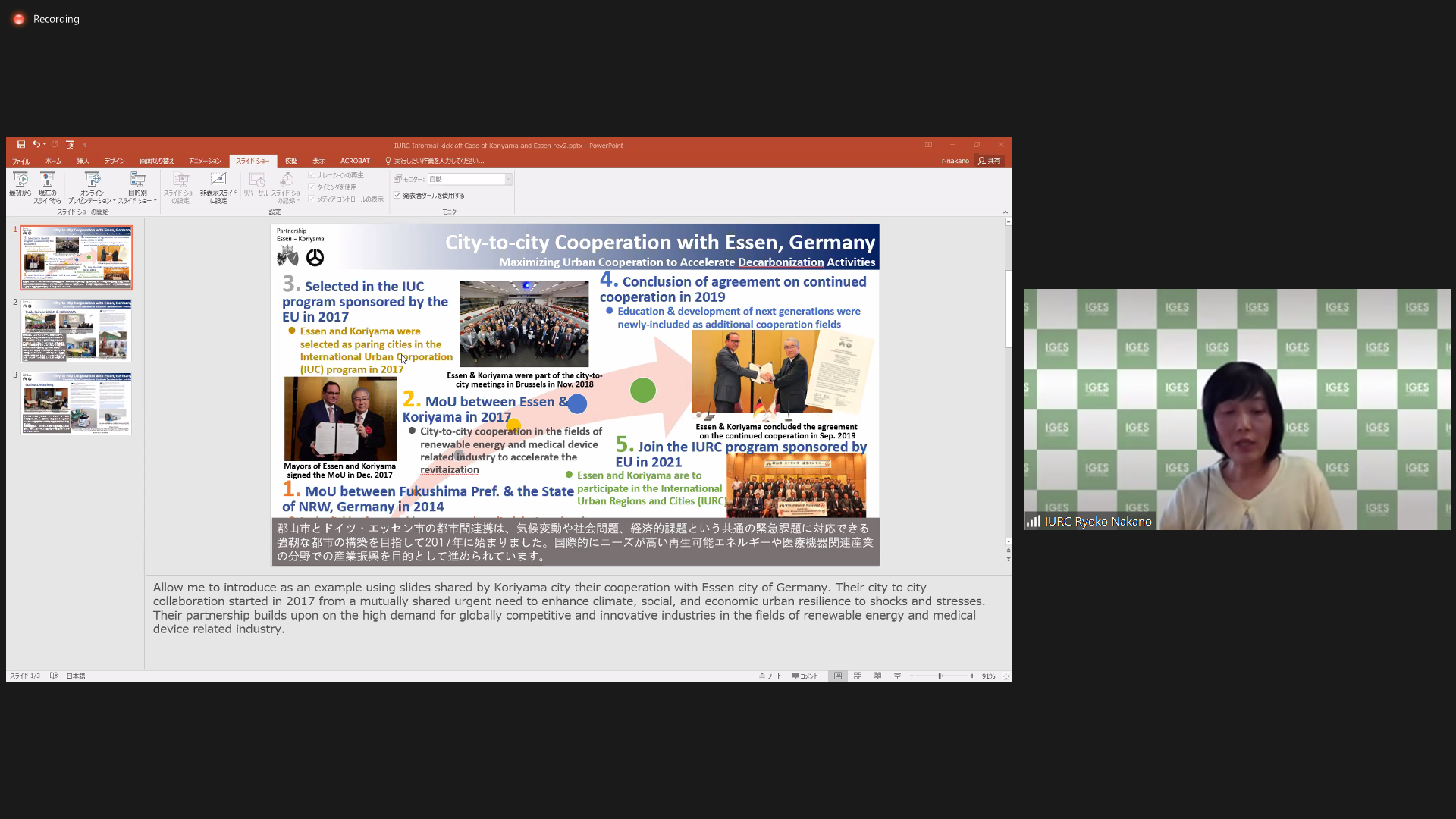 Essen, Germany – Koriyama
Bratislava, Slovakia – Tokorozawa
Grenoble-Alpes Metropole, France – Toyota
Umeå, Sweden – Kamakura
Turku, Finland – Nagano & Obuse
Greater Manchester, UK – Osaka
Turin, Italy – Nagoya
Prague, Czech Republic – Kyoto
Zagreb & Rijeka, Croatia – Kawasaki
Donostia-San Sebastian & Lugo, Spain – Toyama
Venice Metropolitan City, Italy – TBC
You can download the presentations for more details.