The 3rd Energy Internet Innovation and Entrepreneurship Summit (EIIES) took place on 16th October in Chengdu and highlighted the leaders driving the energy transition. Technology corporations, startups, accelerators, and government taking significant strides in investing and deploying clean energy solutions participated and shared insight on the industry, strategies for success and establish new partnerships.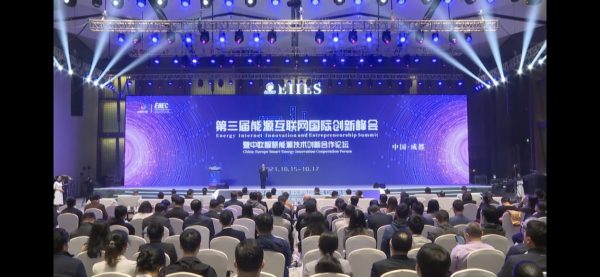 Mr. Octavian STAMATE, Counsellor for Energy and Climate Action of EU Delegation to China, gave the opening remark. He first commented on the relation between the goal of climate neutrality, sustainable development and technological innovation in the post-COVID 19 era. He said that when we design policies and implement measures aimed at restarting the economy and bringing back our normal life, the fundamental objective is to promote and advance transition to a new model of development, which is greener, cleaner, low-carbon and sustainable.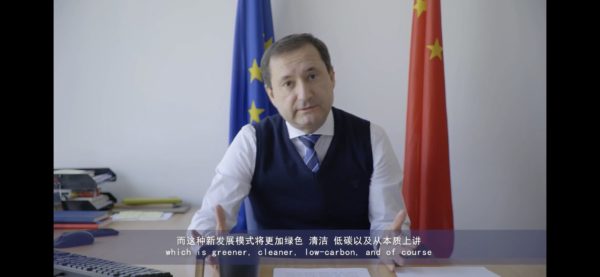 He continued that the European Green Deal would put European economy on a more sustainable path and turn our environmental and climate liabilities into opportunities to generate sustained economic growth, jobs and better life. He further pointed out that the "Next Generation EU" recovery budget would provide generous support for investment geared towards development in key sectors, from 5G to artificial intelligence and from clean hydrogen to offshore renewable energy. And climate action will be cross-sectoral criteria for implementation of a large number projects and activities.
Lastly, he emphasized that the EU and China are key parties to the Paris Agreement and both have chosen to follow the path towards decarbonization, to which the access to new, low-carbon sources of energy and quick deployment of related innovative technologies is crucial. And the innovation-driven carbon neutrality will bring huge advances in development of revolutionary technologies. What is more, he stressed, the cooperation between cities in the EU and in China is essential to achieve decarbonization goals in targeted sectors and IURC Programme stands ready to facilitate a wide range of actions and help identifying solutions for common problems and to deliver concrete results.
More than 1,000 on-site participants joined the event and 75,000 viewers watched live streaming.
The full opening remark video with bilingual subtitles: