Under the encompassing title ZOOM-IN China, on 4th November 2021 the first online training session, Zoom-in China: urbanisation took place and gathered more than 30 representatives from IURC participating cities and regions, who are interested in the topic of urban development, urban renewal, and smart city in China. The event reviewed the timely issues in urban development, aiming to support EU-China city and regional cooperation towards an effective way and a more satisfactory result.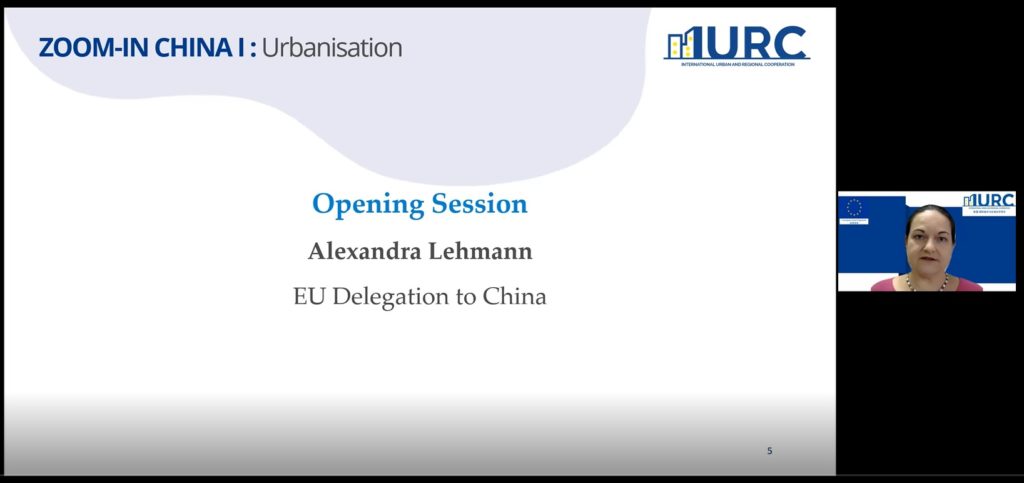 The event started with the welcoming words by Alexandra Lehmann from EU Delegation to China. Her speech initiated the first encounter of participating EU cities and regions under the IURC programme. She congratulated the EU cities and regions being selected as an IURC pilot partner and envisioned an engaged and vibrant IURC community to tap into a wealth of experiences, innovations, new ideas for urban developing and innovation.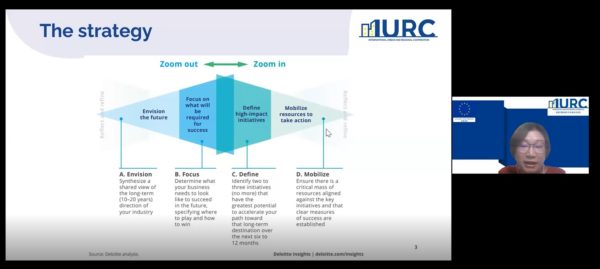 The opening speech was followed by WANG Qian, the Team Leader of IURC China. She gave a presentation on her design thinking of the Zoom-in series programme and the plan of the further sessions.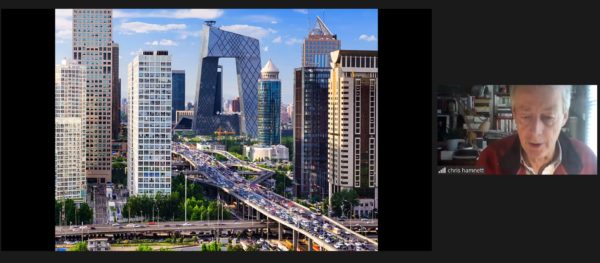 The first speech was by Professor Chris Hamnett from King's College London. He shared his observation on social and political landscape of urbanization in China by asking the question: how different is Chinese urbanization? "I think Chinese urbanization may be unique. It is bigger and much faster than in the west, and it's also driven by different processes including local government finance and leading role of the party," Prof. Hamnett underlined.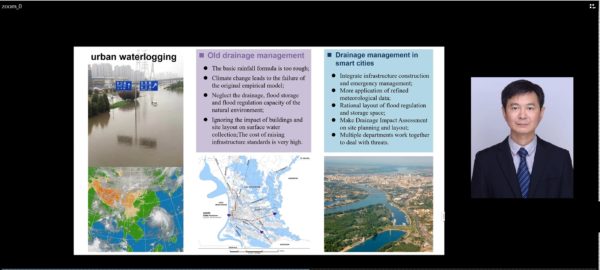 Subsequently, LIU Zhaohui from Chinese Society for Urban Studies examined China´s efforts in the past 10 years to develop smart city infrastructure and service, therefore create opportunities for sustainability, disaster prevention, public safety, and quality of life improvements.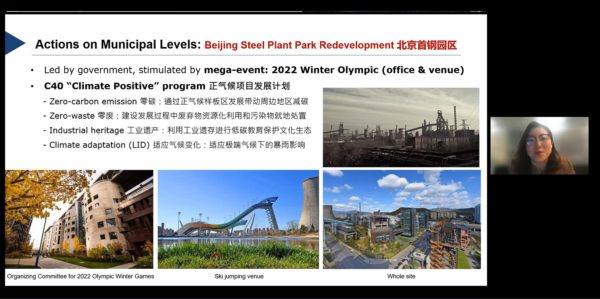 The session ended with a speech by DAI Guowen from China Eco City Academy. She gave a scoping review on the strategies and approaches of urban renewal in China. She highlighted the key areas for EU-China urban climate cooperation, and suggested cooperative approach through policy dialogue, joint pilot, joint research/venture on technical application, and knowledge exchange on standards and regulations.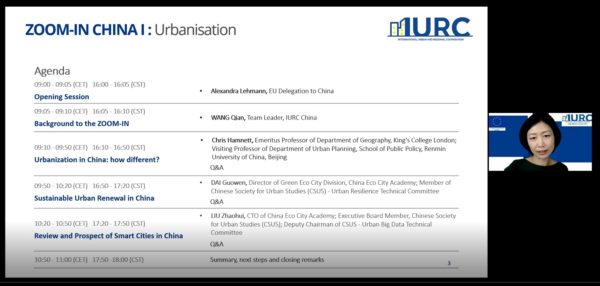 During the training session, the participating city and region delegates learned about the challenges, strategies, and approaches of urban transition in China, which helped them to identify potential pilot areas in the future cooperation with Chinese counterparts under in IURC China. The session was moderated by Keru Feng from IURC China team.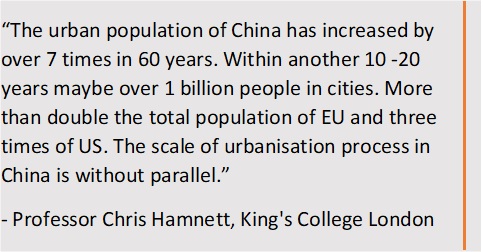 PPT
01 Chris Hamnett_Urbanization in China how different
02 Chaohui LIU_Review and Prospect of Smart Cities in China