On 5th November 2021 the IURC China training session, Zoom-in China: Regional Development was hold through video conference. Through this session, more than 30 representatives from IURC participating cities and regions learned about the policy of regional development and the regional innovation in China.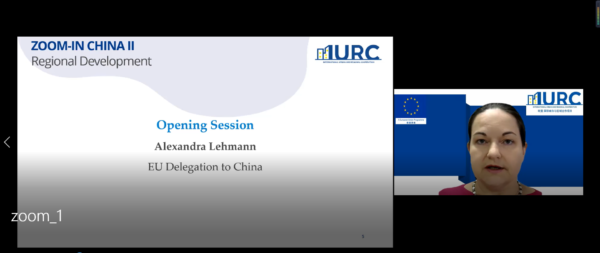 The event was opened by Alexandra Lehmann from EU Delegation to China. She gave a brief review of EU´s urban and regional development policy and visioned EU´s global competitiveness and sustainable growth through inter-regional and transnational collaboration, for example in IURC China.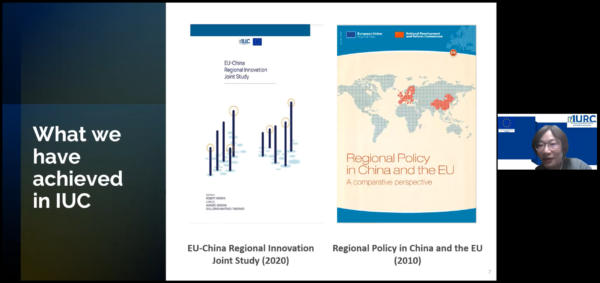 Subsequently, WANG Qian, the Team Leader of IURC China gave a brief on the implementation of IURC China, from the first phase IUC (2016-2020) to the current phase IURC (2021-2023).
During the session, 2 topics were addressed: Strategies and Policies for Regional Development, and Regional Innovation in China. Top excellent academics from Peking University gave in-depth view on the above-mentioned issues.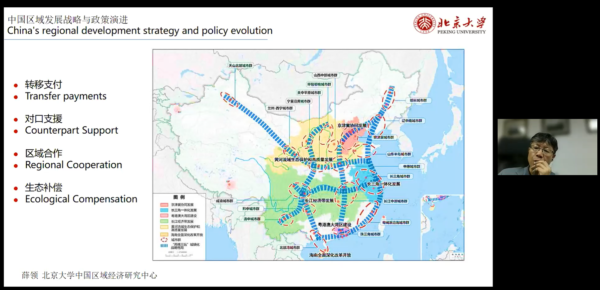 The first speech was by Prof. XUE Ling, the Director of Department of Urban and Regional Management in the School of Government at Peking University. He gave a systematic overview on the regional development in China, particularly from land use policy and economic transformation perspectives. "The development of a large country like China is facing the dual objective of achieving spatial efficiency and regional balance," he stated.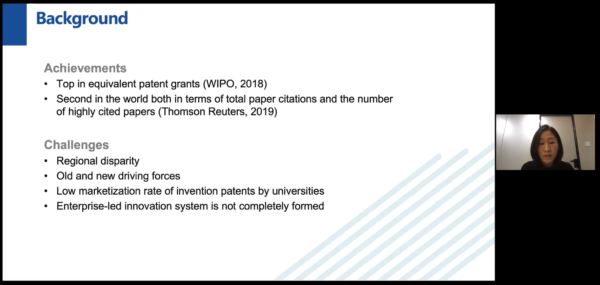 The second speech was presented by LIU Lun, Assistant Professor in the Department of Urban and Regional Management in the School of Government at Peking University. As the co-writer of EU-China Regional Innovation Joint Study, she articulated the mechanism and drivers of regional innovation in China, followed with the related case studies.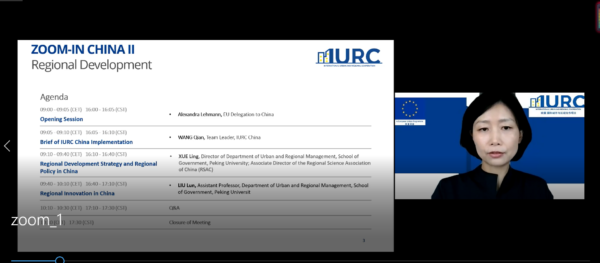 The training session provided the participating EU city and region delegates the scene-setting of regional development and regional innovation in China.  It supported the participants on prospective EU-China regional policy dialogue and cooperation on innovative regional development. The session was moderated by Keru Feng from IURC China team.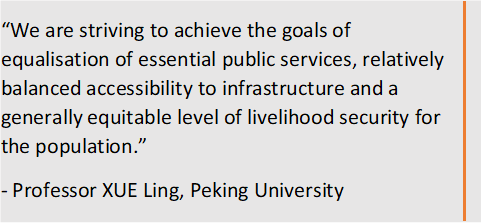 PPT
01_XUE Ling_Brief Analysis on Regional Development Strategy and Regional Policy in China (to be uploaded)