The IURC Asia & Australasia project team organised a coordination meeting on 8 December for four EU and Vietnamese cities that are in cooperation within the IURC programme. City representatives included Thomas Kiwitt, Technical Director from the Stuttgart Regional Association; Gianluca Fabbri, Senior Advisor to the Colleferro/Latina Functional Area; Nguyen Duy Duc, Vice Chairman of the Ha Tinh City People Committee; and Nguyen Van Son, Vice Chairman of the Da Lat City People Committee. Also attending the meeting were Rui Ludovino, First Counsellor – Climate Action, Environment, Employment and Social Policies from the EU Delegation to Vietnam; and Ngo Trung Hai, General Secretary of the Association of Cities in Vietnam.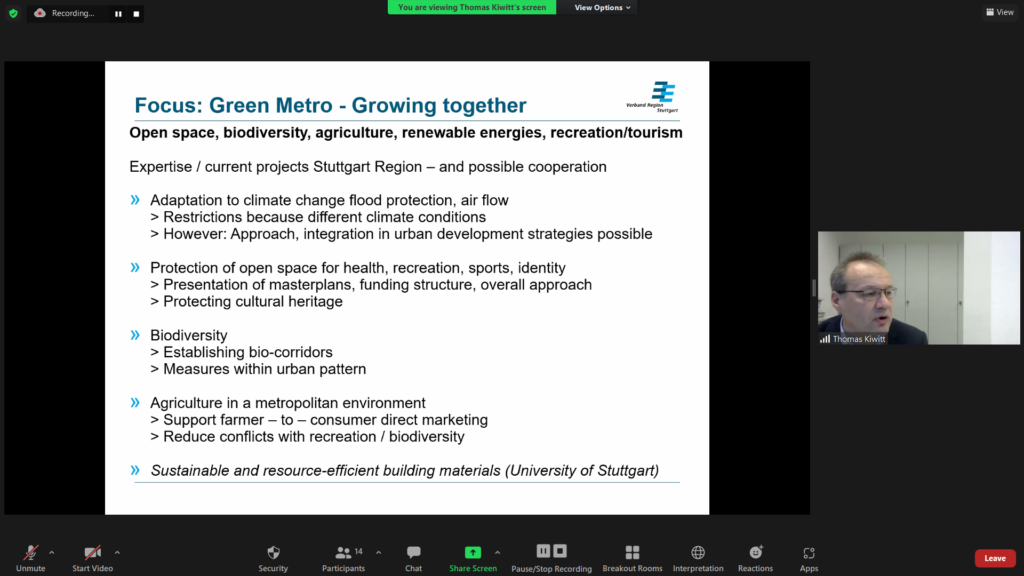 Before the four cities provided further information on their plans and current projects for urban development, Pablo Gándara, Team Leader of IURC Asia & Australasia, gave a short summary of areas of interest of all the cities as presented at the kick-off meeting back in October. Following the cities' presentations, a few areas were discussed, including technical infrastructure (adaptation to climate change, waste and energy management), mobility, agriculture, cultural heritage, urban planning and urban renewal. He stated that from 2022 onwards, the monthly work-meetings will be focused on one specific area for the cooperation. This will enable cities to prepare in advance as well to involve relevant partners. Other issues raised included ways for cities to understand each other's context better, such as the use of short videos from cities' sites that could be included in the study visits.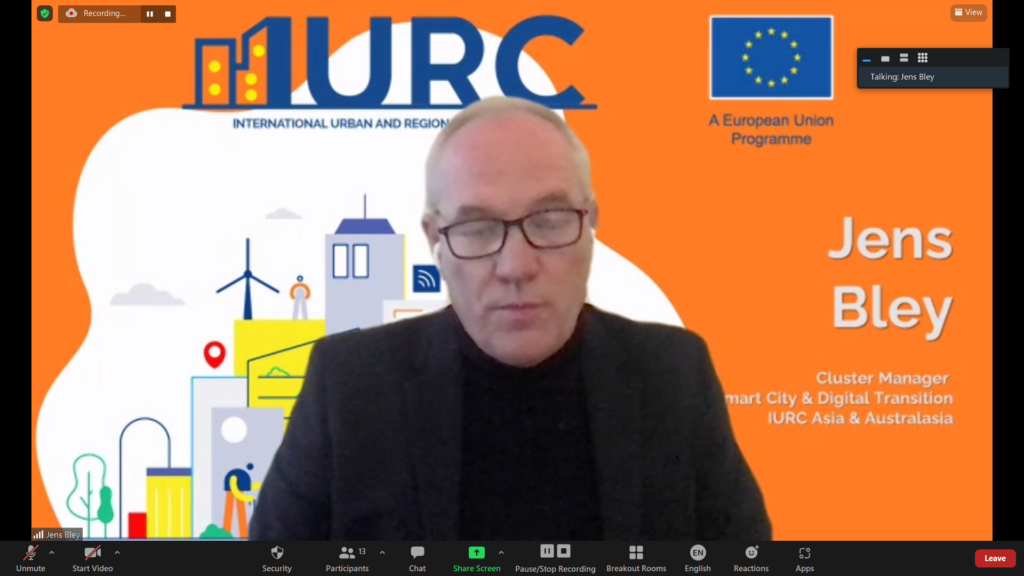 Nguyen Thi Phuong Thao, IURC Country Coordinator for Vietnam, also proposed a timeline for cooperation, marking May and September 2022 for possible months for the study visits. In the coming weeks, the four cities will receive a matrix containing topics and potential cooperation areas based on the input provided during the meeting. Future meetings will focus on specific areas for deeper discussions and engagement of other partners, which will ultimately lead to the identification of a pilot project together.
For further information, please contact the country coordinator Ms Nguyen Thi Phuong Thao at nthao@iurc.eu.