On 19 January 2022, city officials from Da Lat and Ha Tinh in Vietnam met with those from Stuttgart in Germany and Colleferro and Latina in Italy to share their best practices in flood management as well as nature-based solutions to combatting the urban heat island effect.
The Stuttgart Regional Association supports its municipalities by developing mandatory regulations, providing reliable data for strategic decisions, and implementing and financing pilot projects in order to achieve sustainable development. For the association, development projects should be multifunctional. For example, wetlands can be used to prevent floods, promote biodiversity and provide recreational space.
The Colleferro and Latina Functional Area presented the UPPER – Urban Productive Parks project, which aims to mitigate the urban heat island effect. Financed by the UIA Initiative, the project has many benefits, including social inclusion and economic opportunities.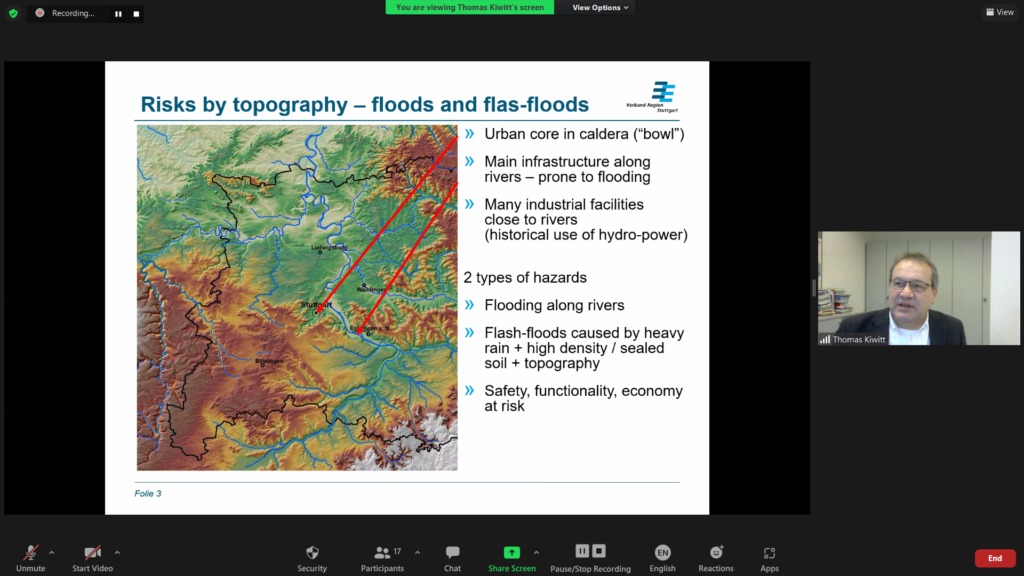 Meanwhile, Ha Tinh and Da Lat are in flood-prone areas. Ha Tinh is a coastal city with 3 rivers and receives a large rainfall each year. The city pays a lot of attention to its drainage system and during the meeting made a live report from the streets so that meeting participants could have a better understanding of its flood control mechanism.
As for Da Lat, the city has experienced heavy floods and landslides because of rainfalls in the past 7-8 years. Its solutions are to enforce stronger development regulations, restore lakes and streams, and promote city forestry.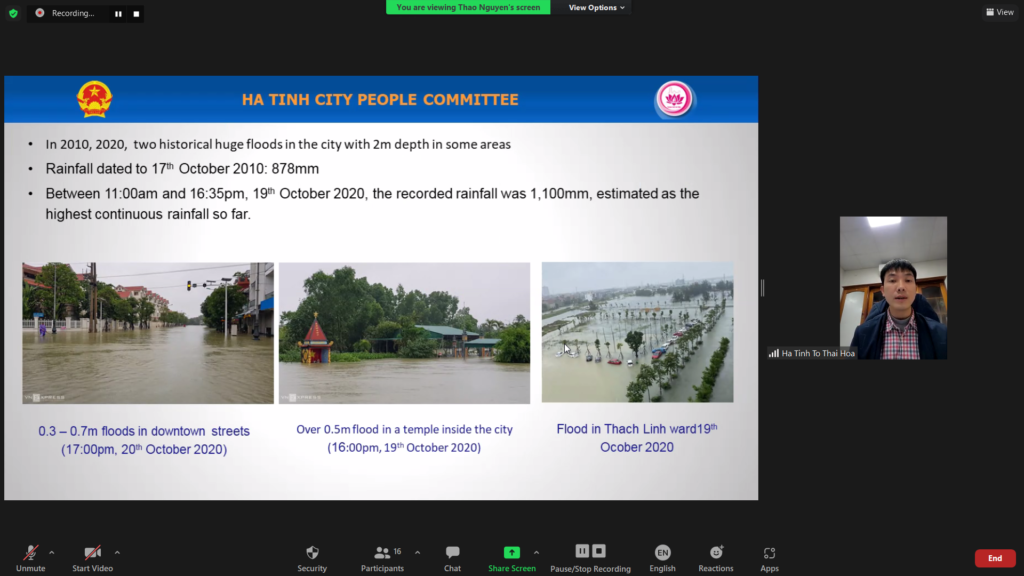 For more information, please contact Nguyen Thi Phuong Thao at nthao@iurc.eu.
Presentations
Climate Change – Adaptation in Stuttgart Region
Urban Flood and Landslides as Climate Change Impacts in Da Lat City
UIA: The UPPER Project in Latina