On 20 January 2022, city officials from Ranchi Municipal Corporation in Jharkhand, India, and Reggio Emilia, Italy, met online for the first time to introduce their cities and discuss the topic of cooperation.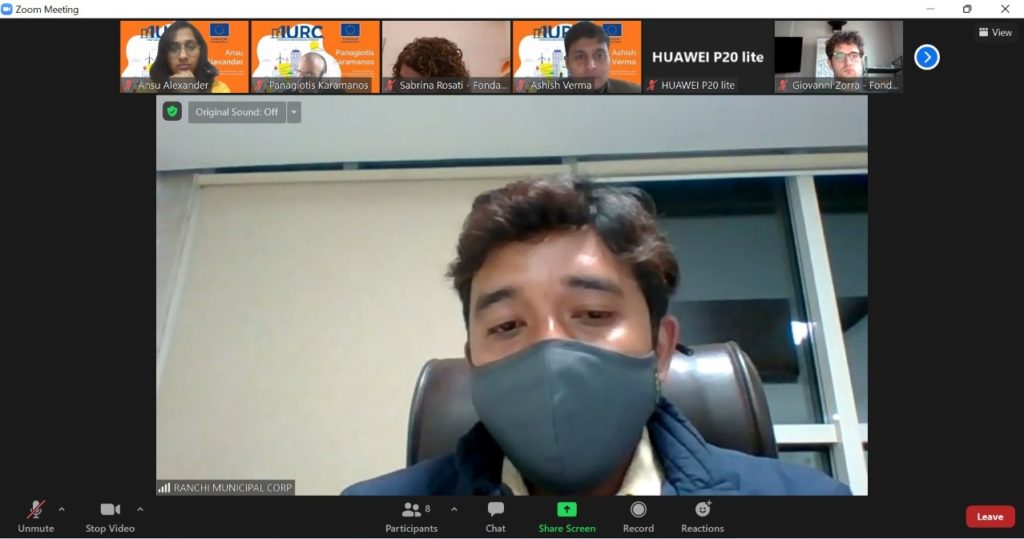 Mr. Rajesh Kumar, City Data Officer of Ranchi, helped paint a picture of Ranchi's mobility scenario. After the formation of a new state, Jharkhand in 2000, Ranchi became the capital city of the state and was suddenly hit with urbanisation challenges including a rise in vehicular traffic. Ranchi, one among the 100 cities in the Smart Cities Mission of the Government of India, has therefore focused on mobility as one of its priority sectors in its pan-city projects within the mission. With a limited number of principal roads, poor road infrastructure and narrow right off ways, congestion is an everyday experience. Non-continuous pedestrian footpaths and vehicles of varying speeds plying on the same road with no dedicated lanes are making the streets unsafe. With an alarmingly rising air pollution in the city as well, Ranchi would like to make their streets safe for non-motorised transport (NMT) including pedestrians, cyclists, and cycle rickshaws.
Ms. Sabrina Rosati, Head of International Relations and Projects for the Municipality of Reggio Emilia, presented the city, its mobility situation, and the ongoing and proposed solutions. Reggio Emilia, a middle-sized town in Northern Italy is connected to the national and European high speed train network, which makes the city one of the easiest to access. The city was adjudged the best cycle-friendly city with the 2nd longest cycling lane (total km) in Italy. Their ongoing/proposed mobility solutions include the promotion of the low carbon solutions such as bike sharing, electric vehicles, new tramway, introduction of the 15-minute city concept which they hope to achieve by 2030, and expansion of the cycling lanes to encourage cycling to work.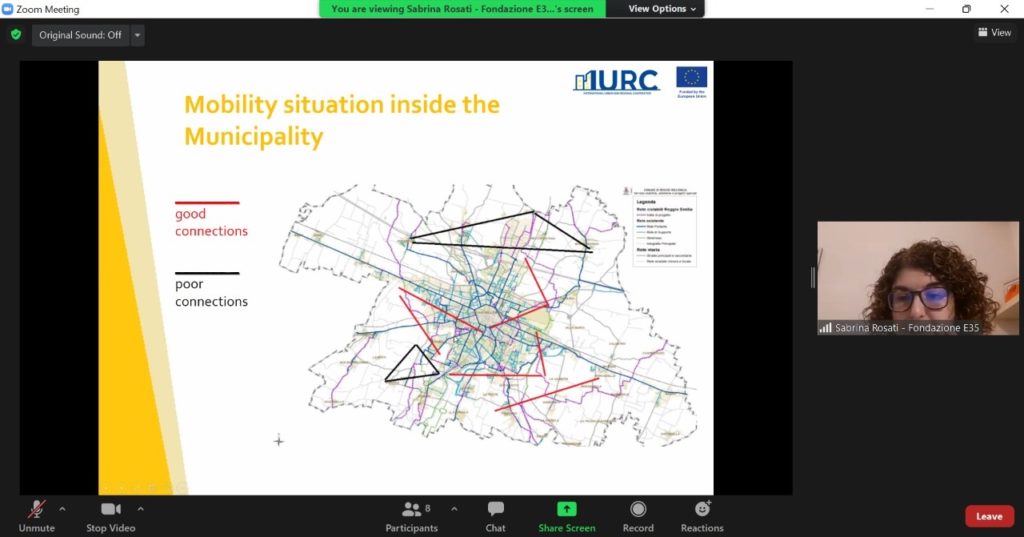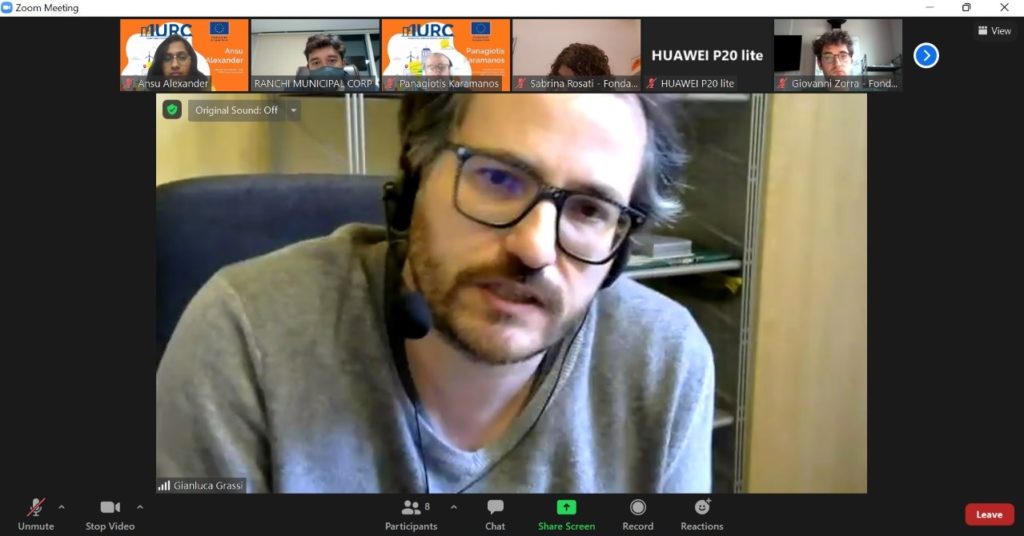 Mr. Gianluca Grassi, Member of the Mayor's Cabinet for International City and the European project management, Reggio Emilia, suggested that Ranchi could also work on creating an awareness programme among children to bring about a perception change on private vehicle use and Ranchi shared the same enthusiasm. Both cities agreed to come back for another bilateral meeting after some more internal discussion to further finalise their upcoming activities, within the framework of non-motorised transport.
Dr. Panagiotis Karamanos, Country Coordinator for the IURC programme in India, concluded by thanking both cities for presenting their context and challenges and informed the cities of the next steps which included preparation of the Urban Cooperation Action Plan (U-CAP), exchange visits to the respective cities and a pilot project.
Presentation