The EU-funded International Urban and Regional Cooperation (IURC) Asia & Australasia programme in India was officially launched on 24 February 2022 in a virtual event with the presence of Mr. Sanjay Kumar, Additional Secretary (International Cooperation), Ministry of Housing and Urban Affairs, Government of India; Dr. Ronald Hall, Senior Advisor, DG REGIO, EU Commission; and Ms. Kamilla Kristensen Rai, Counsellor, Delegation of the European Union to India. The event was attended by representatives from the 25 Indian and European IURC cities that are paired to work together, European Union Member States, the National Institute of Urban Affairs, and TERI Institute, amounting to a total of 75+ participants.1
The event started with introductions and welcome addresses. Dr. Panagiotis Karamanos, IURC Country Coordinator in India, introduced the agenda and mentioned that the IURC programme encourages city- to-city and cluster cooperation, development of joint initiatives and exchange of best practices in the field of sustainable urbanisation.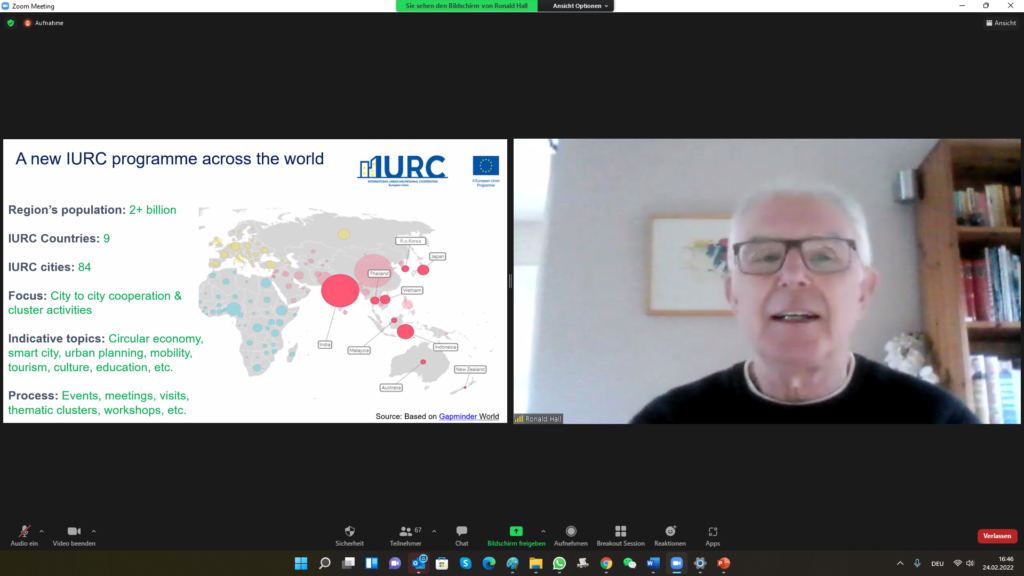 Dr. Hall introduced the EU priorities regarding sustainable urban development, stressing the importance of strengthening an integrated and participatory approach to cooperation and reiterating the need for innovations and capacity building. Dr. Hall stated that the objective is to "build partnerships, strengthen networks, promote the successful emergence post COVID and create a global family of cities to exchange experience and best practices."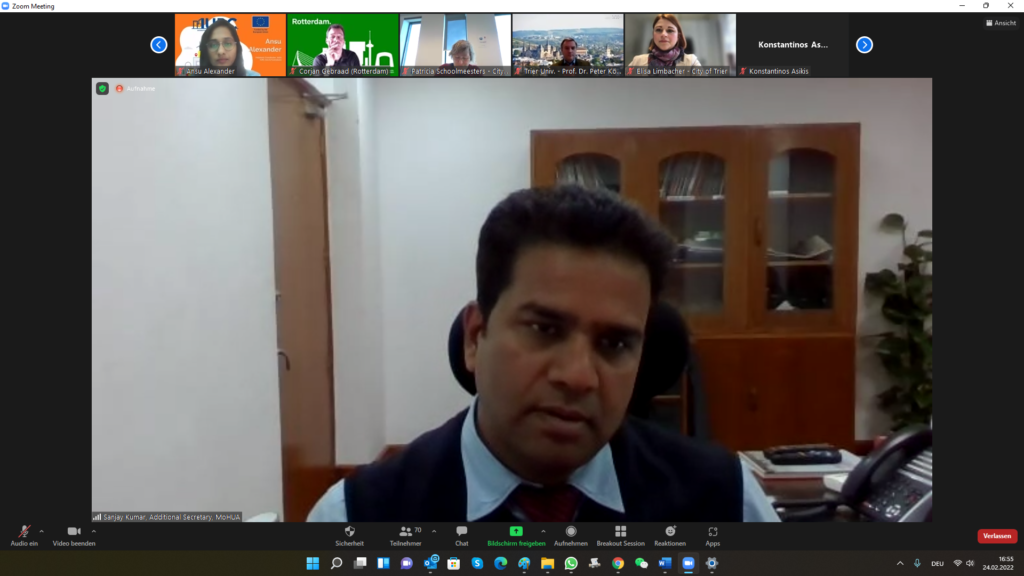 Mr. Kumar provided a warm welcome to all participants and highlighted the significance of the strategic partnership between India and the EU, including city-to-city cooperation and climate change actions. He stressed the importance of urbanisation and specifically indicated that "India has embarked in an ambitious journey towards urban transformation with various missions and flagship programs."
A video (below) presenting the cooperation between the 25 Indian and EU cities was shown after which the participants were placed in three breakout rooms focusing on: 1) flood management, 2) circular economy-waste management, and 3) urban planning-mobility-energy. Each city had the opportunity to present the challenges, potential solutions, and expectations from the programme.
Through this event it was possible to demonstrate city leadership, increase awareness and visibility, share challenges/ideas/solutions and also encourage city actions. Stakeholders also obtained a better perspective on the opportunities arising from participation in the IURC programme, including strong urban development cooperation and networks, innovative urban partnerships, and sharing of best practices.
Mr. Pablo Gandara, Team Leader of IURC Asia and Australasia, concluded that finding solutions to urban challenges at the city level and implementing pilot projects among IURC cities in India and the EU through the quadruple helix cooperation approach is a key priority.
Presentations:
The EU's International Urban & Regional Cooperation (IURC) Programme
State of Play on Flood Management
State of Play on Circular Economy – Waste Management
State of Play on Urban Planning, Mobility & Energy for Transport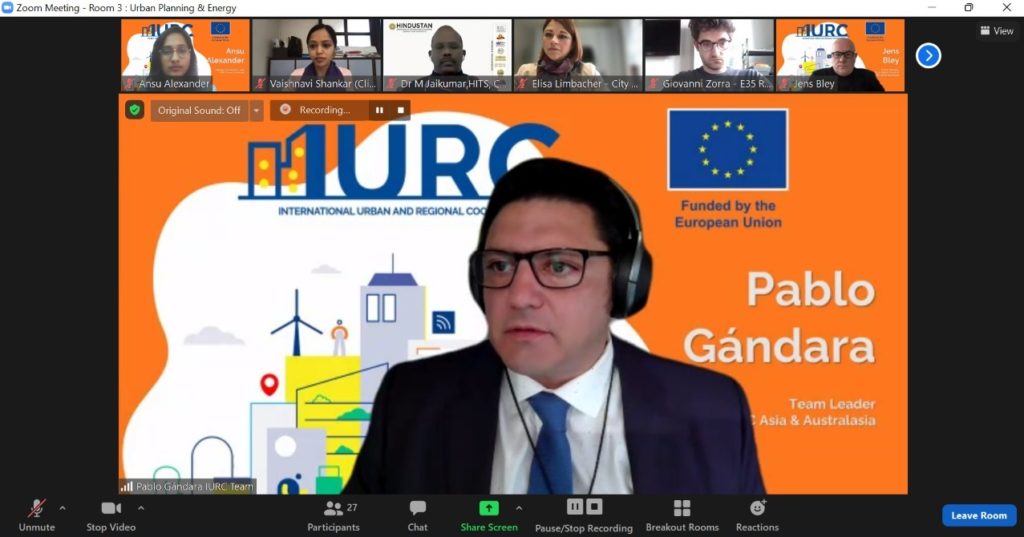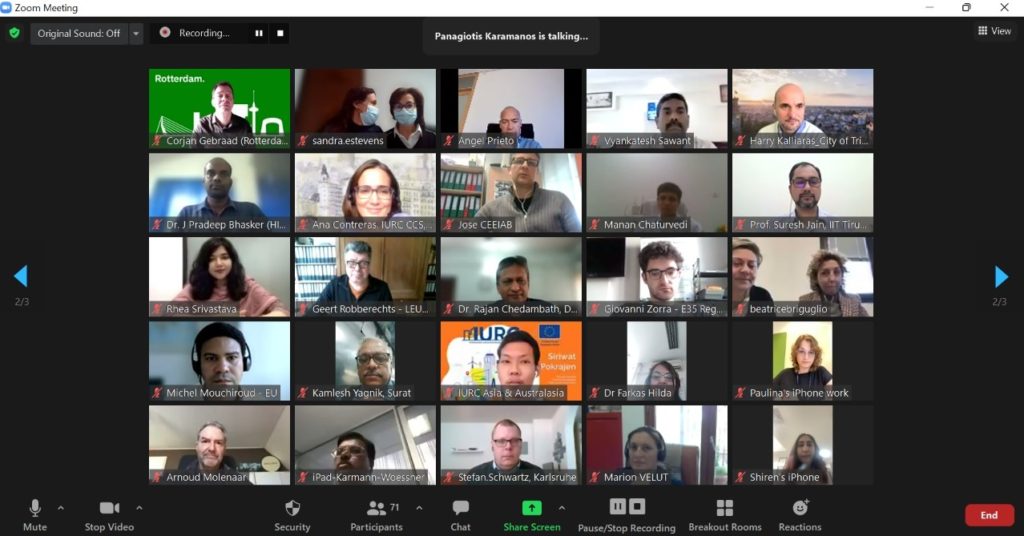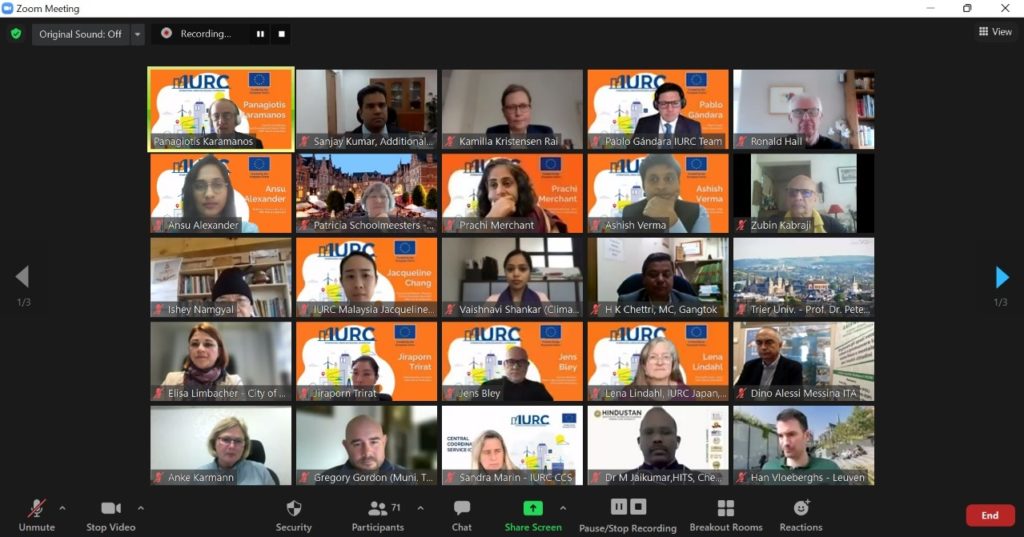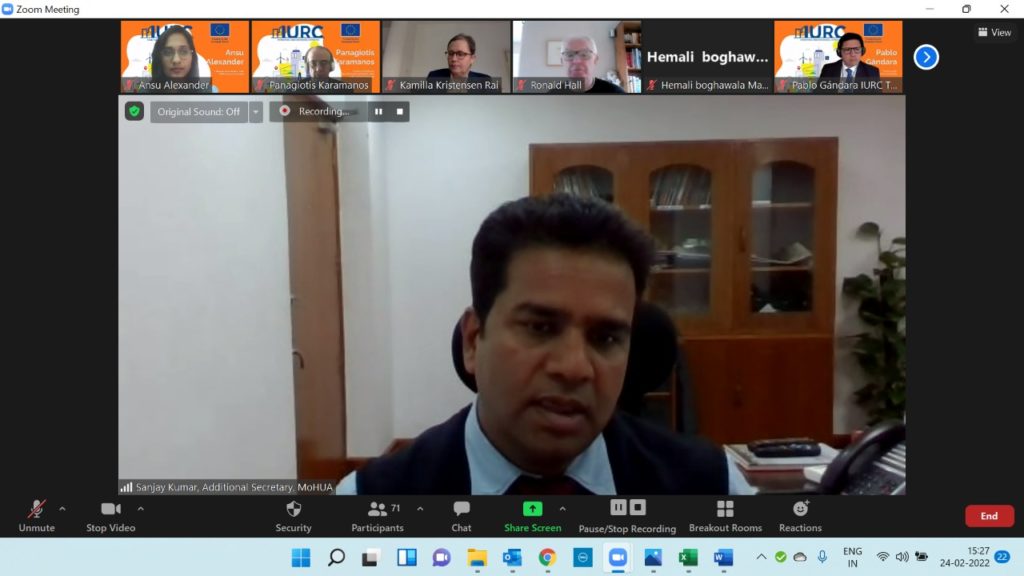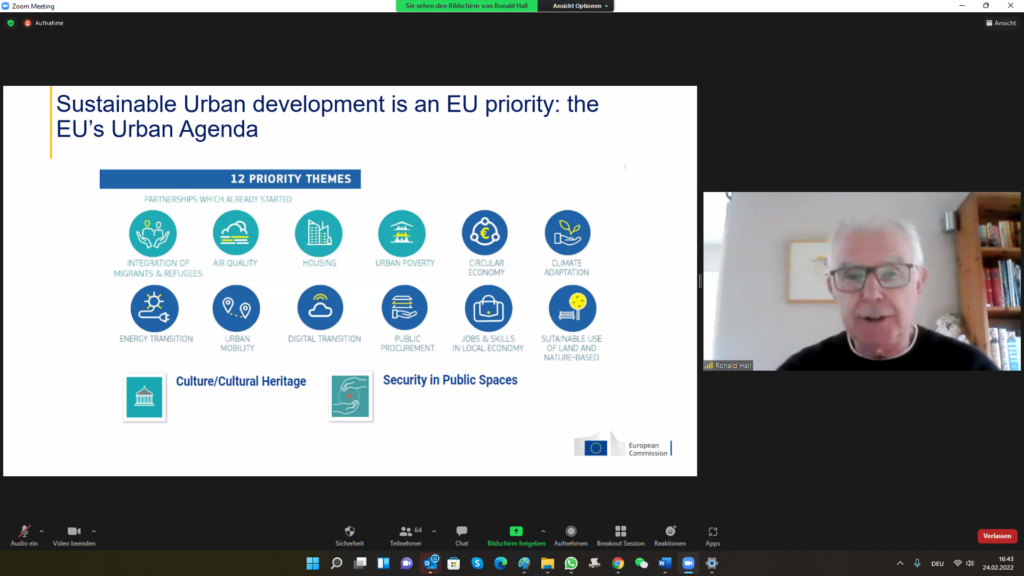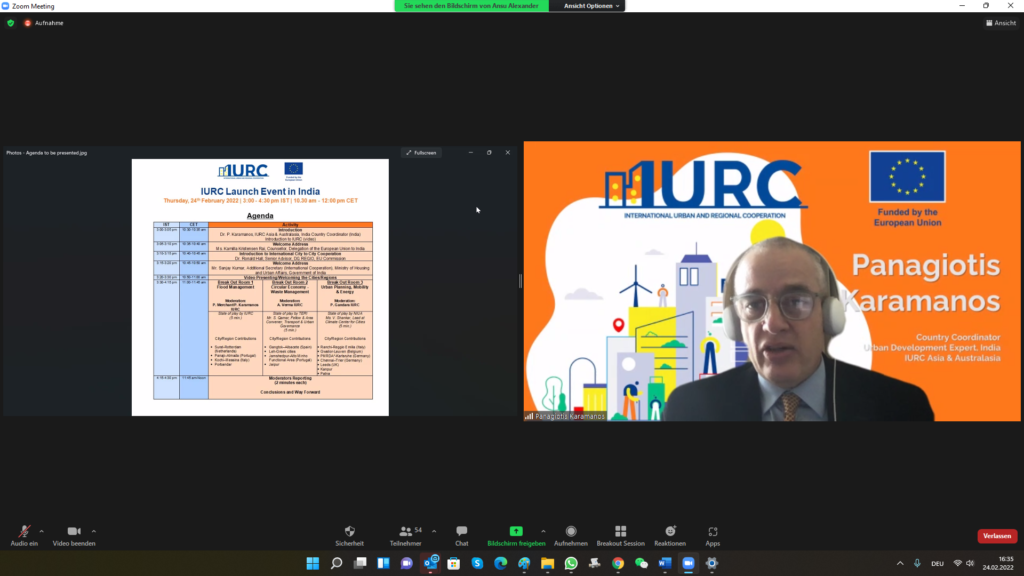 ---
1 The following cities/region are part of IURC in India: Kochi, Panaji, Surat, PMRDA, Chennai, Leh, Gwalior, Jamshedpur, Patna, Gangtok, Jaipur, Ranchi, Porbandar, Kanpur, Almada, Albacete, Alto Minho Functional Area, Messina, Reggio Emilia, Rotterdam, Leeds, Leuven, Karlsruhe, Trier, and the Greek cities of Trikala/Farkadona/Meteora.