Study Visit to Melaka City (Malaysia) by Nuovo Circondario Imolese (NCI) Bologna Delegation (Italy), 16 May to 19 May 2022
IURC Asia & Australasia organised its second study visit to Melaka in May 2022. The Nuovo Circondario Imolese (NCI) Bologna government delegation was led by Mr. Marco Panieri, Mayor of Imola, President of NCI Nuovo Circondario Imolese and Deputy Mayor of the Metropolitan City of Bologna. The delegation members also comprised of Mr. Gabriele Meluzzi, Mayor of Fontanelice (Bologna), two senior experts Mr. Marino Cavallo, Head of Research Innovation and EU Projects of the Metropolitan City of Bologna, and Mr. Valerio Morabito, Architect and Professor of Architecture, Component of Green Arco Spin-off of the University of Bologna, together with Mr. Pablo Gándara, Team Leader of IURC Asia & Australasia, and Ms. Jacqueline Chang, Country Coordinator for Malaysia and Circular Economy Specialist.
The Melaka Historic City Council (MBMB) hosted and facilitated all arrangements related to the G2G dialogues, site visits to Melaka River Phase 1 and Phase 2, Melaka UNESCO World Heritage sites and the technical and knowledge exchange sessions via three Focus Group Discussions together with Urbanice Malaysia, a Centre of Excellence for Sustainable Cities and Community Well-being, which was established under the purview of the Ministry of Housing and Local Government, Malaysia.
Since November 2021, a draft action plan was proposed by NCI-Bologna after various consultations with Melaka City via online bilateral meetings. The study visit served as a follow-up to strengthen the city-to-city learning process which was focused on
Nature Based Solutions under the Ecological Transition & Green Deal thematic network (+ tourism/culture)
Smart & sustainable city with technology & culture aspects acting as pillars of the cities of the future
Joint Green Design and Research Centre
The focus areas for the knowledge exchange sessions jointly organised by the IURC Asia & Australasia team with Melaka City and Urbanice Malaysia were:
Melaka Historic City Council's Strategic Planning 2020-2024, Melaka Low Carbon City, MBMB Digital – Smart City Best Practices and Melaka River Phase I (download slides) during the Opening Ceremony – Day 1.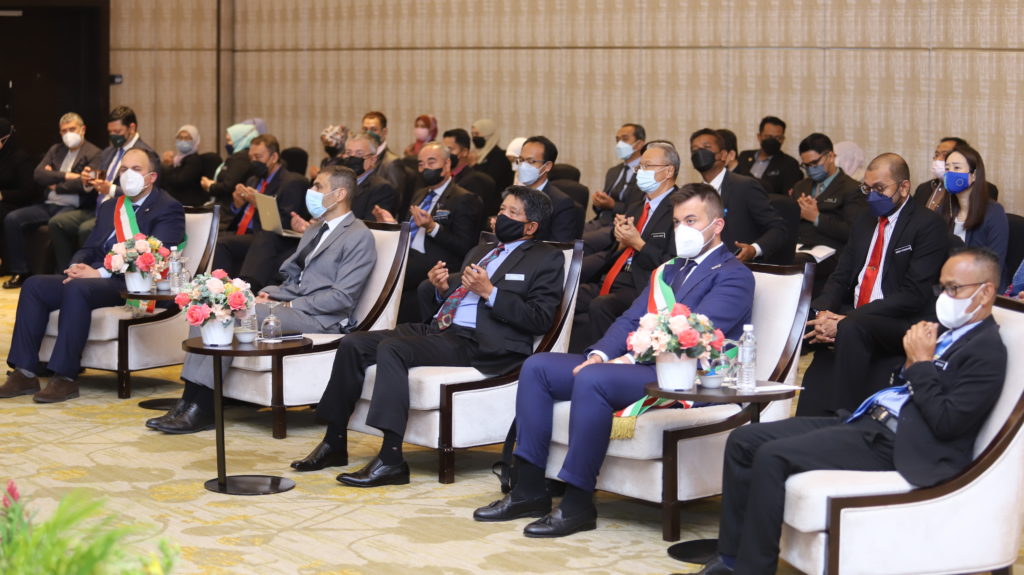 ---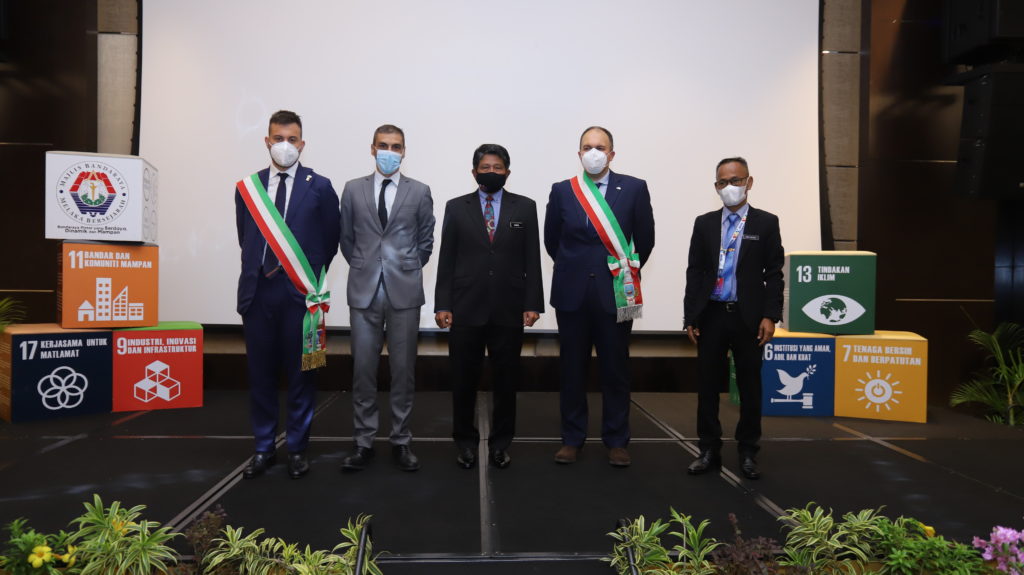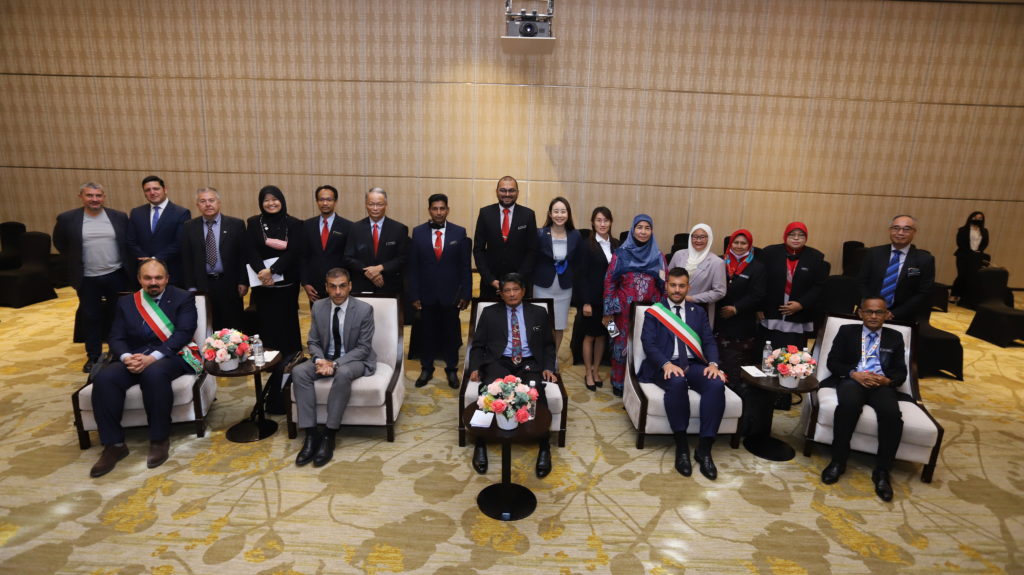 The site visit to showcase the location of the SDG Park, and pocket parks at Package 2 of Melaka River Phase II (please refer to Melaka Maju Jaya 2035 Strategic Plan) was key for this study visit because it has been identified as one potential pilot action for the Melaka City Urban Climate Action Plan (UCAP) which allows Melaka Historic City Council to exchange ideas and collaborate with NCI-Bologna experts. It will also be the first urban SDG Park in Malaysia which will be a hotbed for youths to convene to carry out innovative activities and promoting the SDGs as part of their active lifestyle.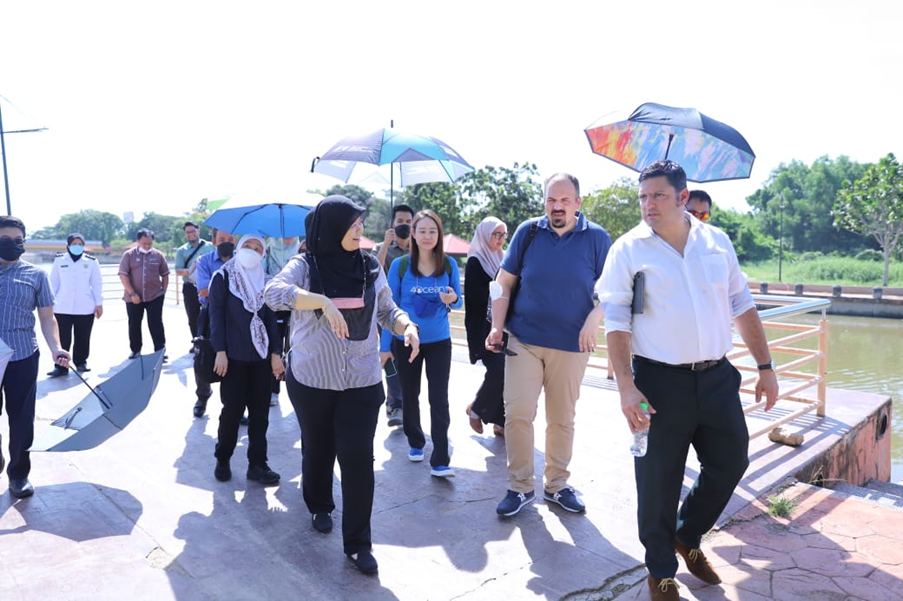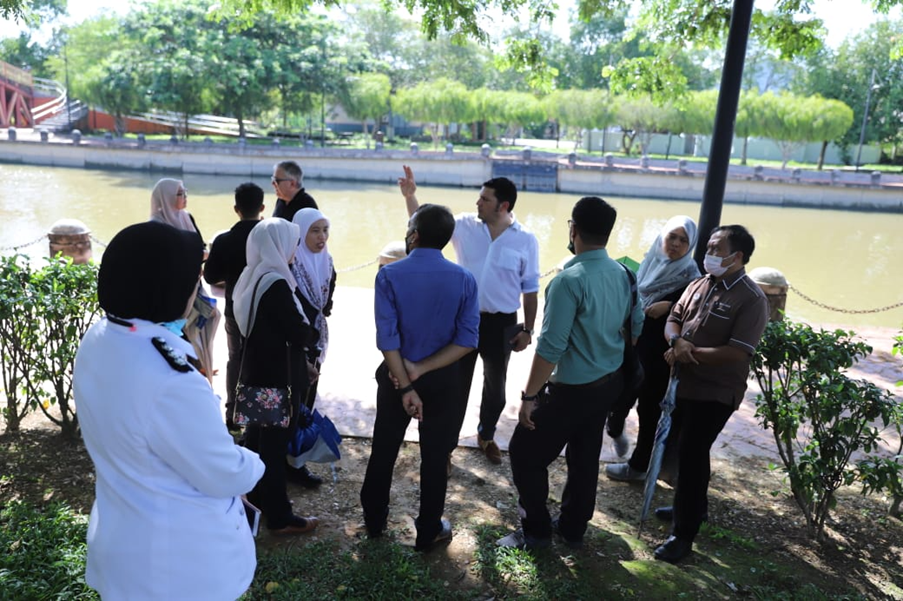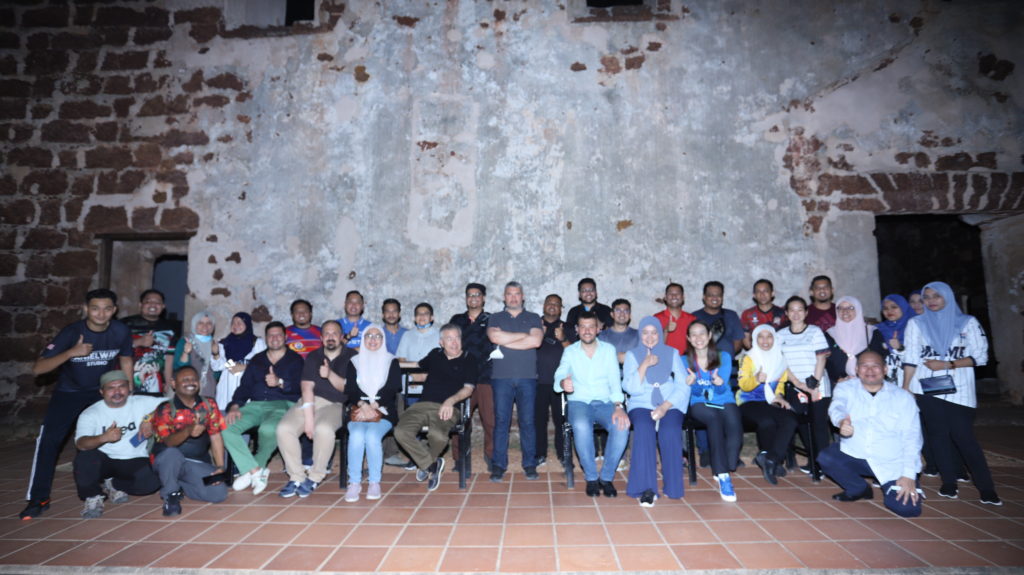 ---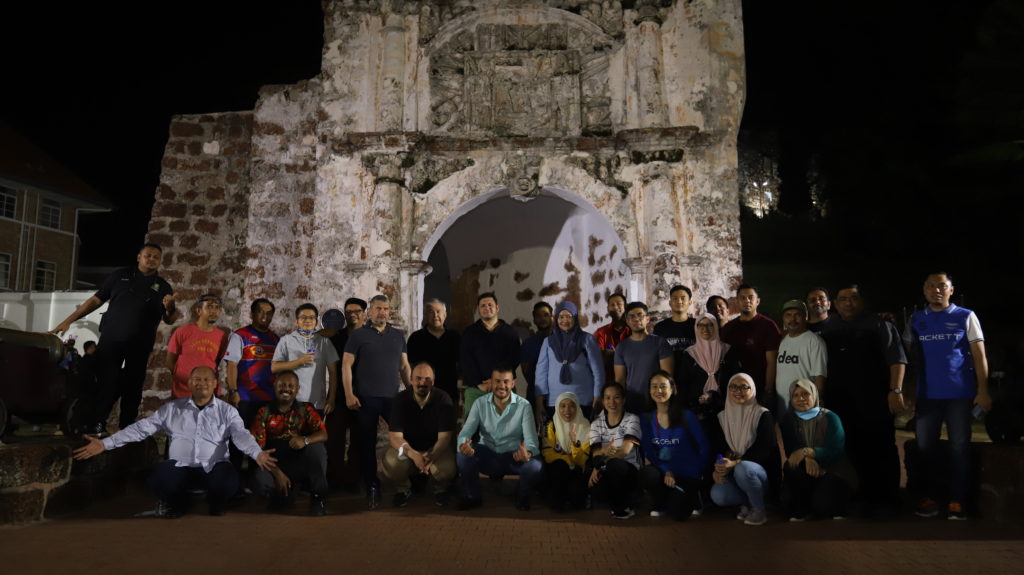 During the river cruise along Melaka River Phase 1, the NCI-Bologna delegation members were able to witness how restoration works were done to preserve the historic significance of the river and how modern structures were also added at the riverbanks to enhance the beauty of the place. Melaka River has gained its popularity as a stunning tourist destination while conserving its historic importance. Melaka city itself has a track record of attracting around 18.7 million tourists per year pre-pandemic.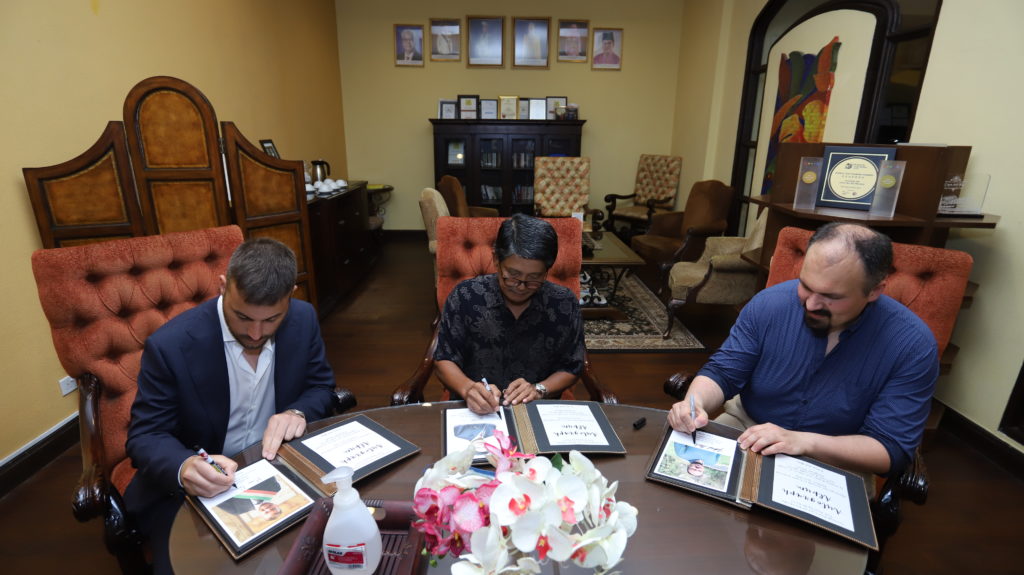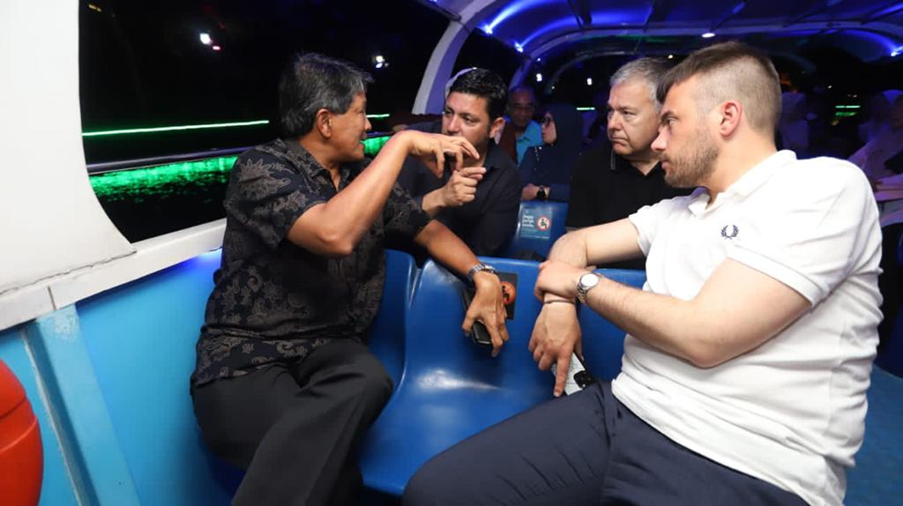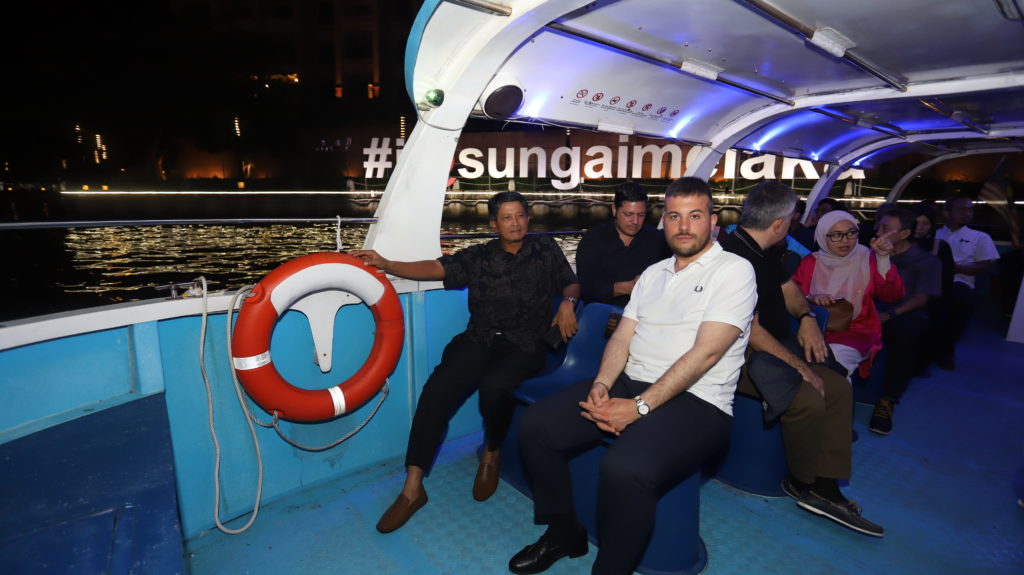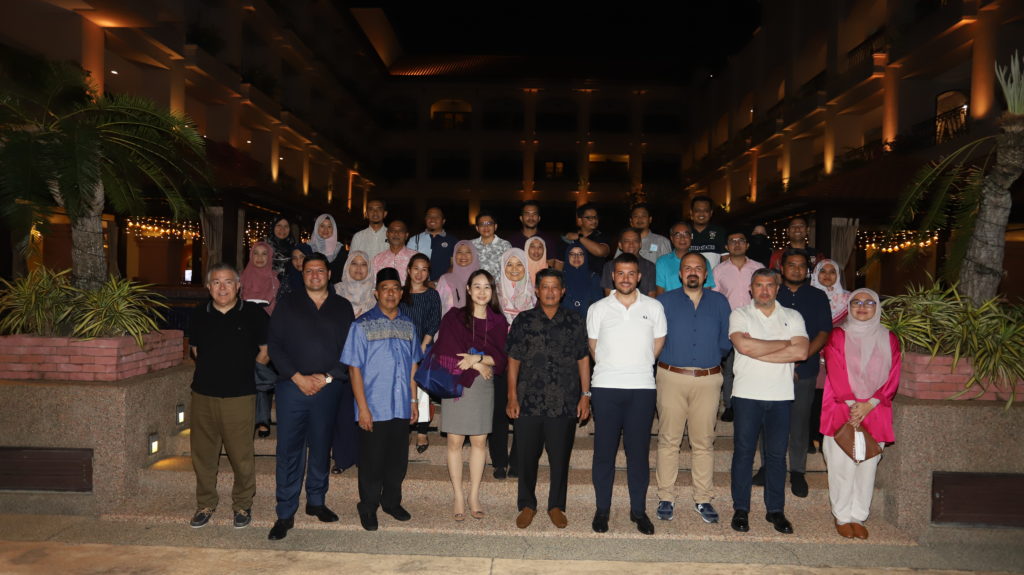 NCI Bologna shared how green urban networks and mapping can enhance Melaka River Phase II with a territorial marketing strategy focused to boost the economy and tourism during the Covid-19 recovery period. The Osservanza portfolio of projects, Imola Verde (Green Imola) mapping and how the Santerno River were explored via bike and by foot were key examples that was referred to during the focus group discussions when stakeholders were consulted on Action I: Nature and Culture
The Mayors also shared how they established well-being indicators to track their progress and the Imola Living Lab's action plan. This was a project presented to the UN in Geneva in September 2021, with a vision aligned to the 2030 agenda and the SDGs. Starting from "Enzo e Dino Ferrari" racetrack, the initiative links the city of Imola, Con.Ami, Formula Imola, the Emilia-Romagna Region, the University of Bologna, and the MotorValley, as well as the Montecatone Institute, through a hub of innovation and training, focused on the themes of sustainability, inclusion, and road safety.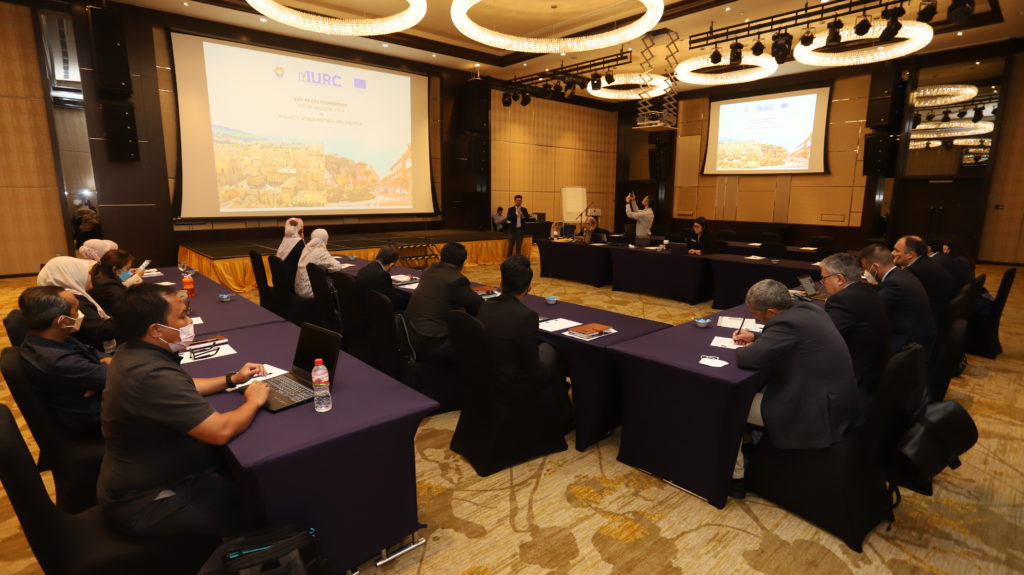 Key Outcomes and the Urban Climate Action Plan (UCAP) for Melaka City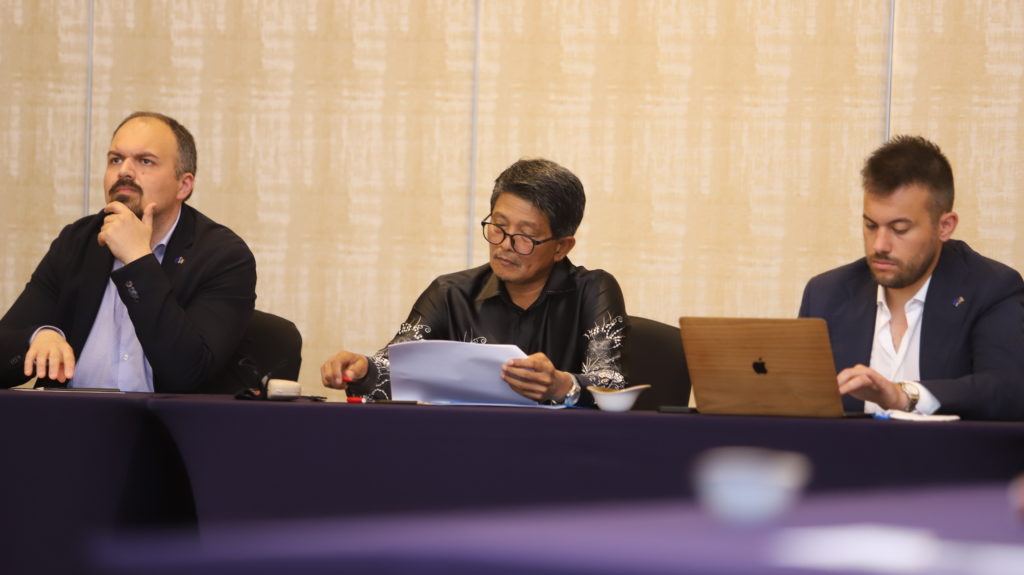 On 19 May, half day was dedicated to completing the city-to-city debriefing and consultations after the completion of three focus group discussions with national stakeholders on 18 May to allow Melaka city and NCI-Bologna to identify the focused areas for collaborative activities for Melaka city's UCAP. In summary, after months of cultivating city-to-city learning, the two cities will focus on the following with a study visit by Melaka Historic City Council to Bologna in the Autumn of 2022.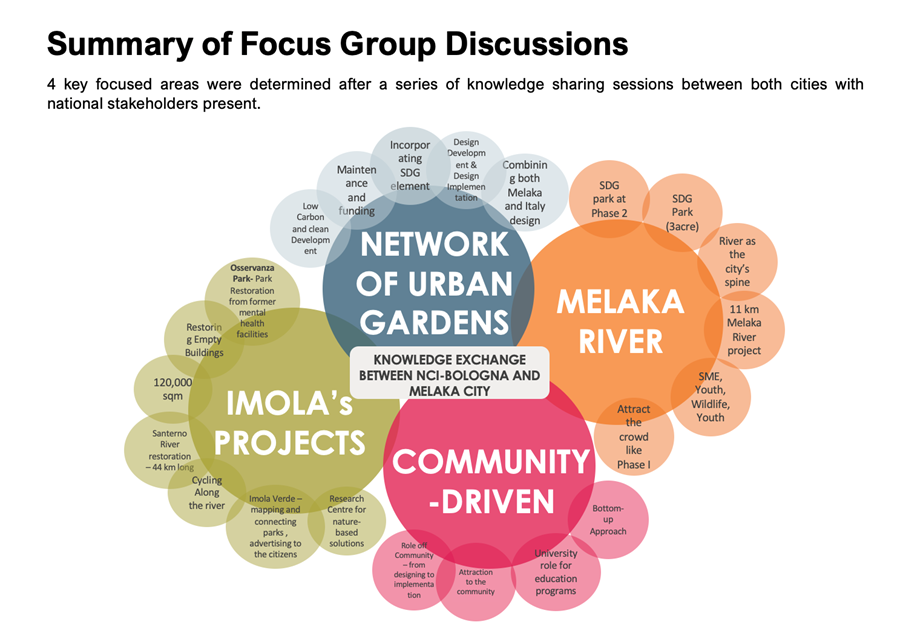 1) Design with nature, design with culture: SDG Park, Melaka River Phase II. The collaborative activities to be captured under the UCAP are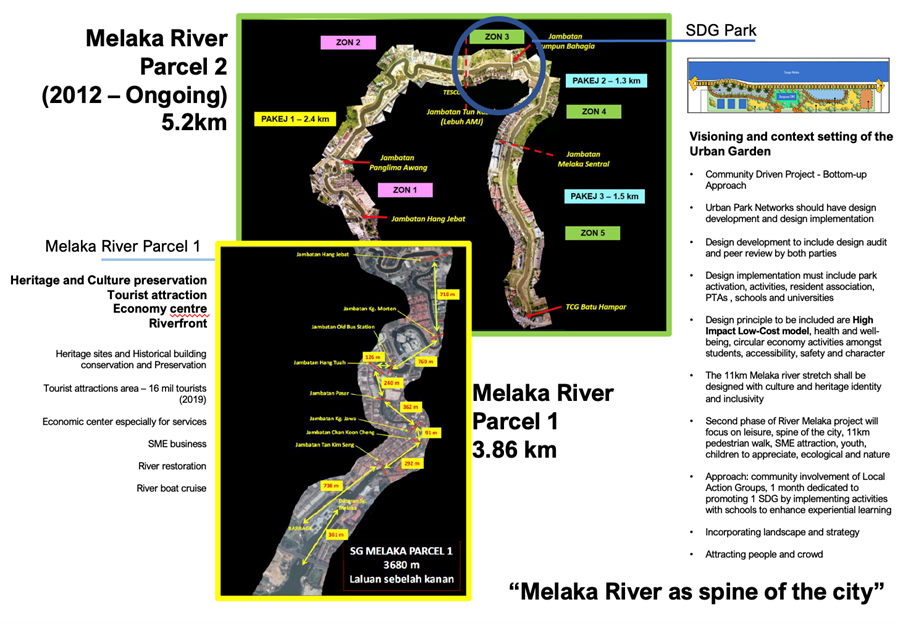 Community Needs & Understanding Demographics
a) The design and purpose of the park needs to fit with the community's priorities and needs by engaging with the key stakeholders in the vicinity of the area. The pilot project must consider how to build participation and encourage community members across diverse groups to take advantage of their local green spaces. One example and approach are the community involvement of Local Action Groups where one month is dedicated to  promoting 1 SDG by implementing activities with schools to enhance experiential learning at the SDG Park which will pull the youths to convene and activate that green space along the river
Create a network of green spaces
b) Using a university campus to enhance the culture identity, green design and facilitation of green spaces
A Mapping of Green Networks for the Citizens to facilitate accessibility and to attract youths
c) See Imola Verde Map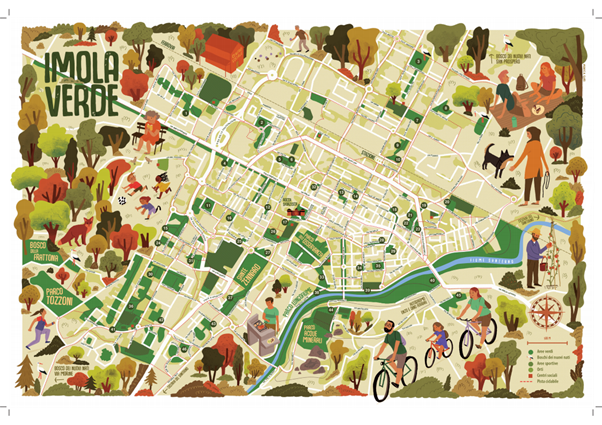 2) Joint Green Design Research and Innovation Centre between University of Bologna and Universiti Teknologi MARA (UiTM) would act as a Centre of Excellence (COE) for joint research on nature-based solutions by engaging with schools in Melaka and jointly rolling out a Master's programme on nature-based solutions between University of Bologna and UiTM. This will commence with programmes which are high priorities for both universities and cities (e.g. exchange programmes between Bologna and Melaka on key thematic areas that realizes the UCAP) which will lead to a formalized centre. At a later stage, the other COEs in Malaysia can come into scale initiatives. The NCI-Bologna delegation met the key contact from UiTM on this matter and parties will follow-up with each other via online meetings.
The debriefing session ended with a proposal forthree MOUs to be signed to support urban park activation programmes between:
MBMB and NCI Bologna
MBMB and UiTM
UiTM and University of Bologna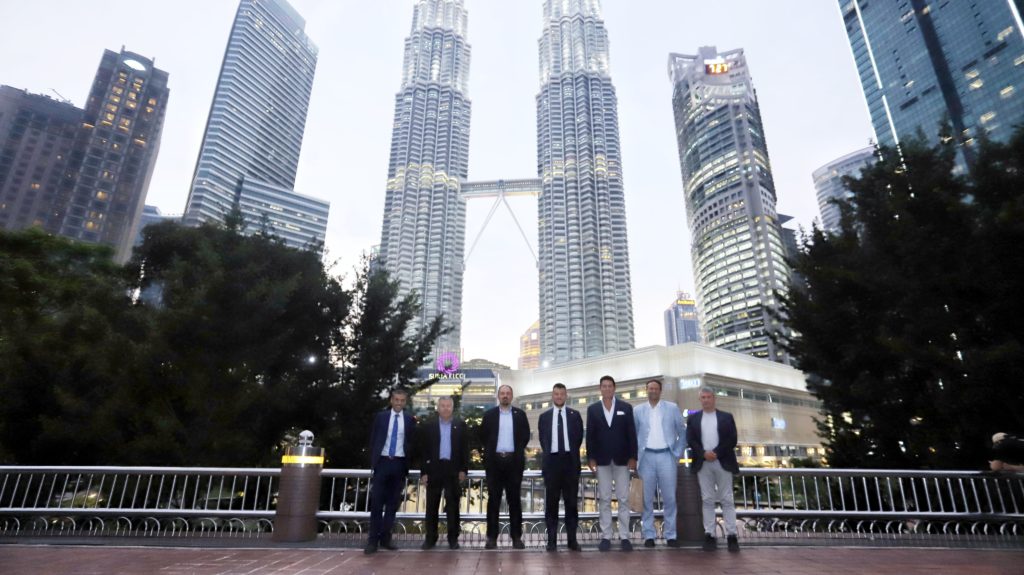 Download the programme agenda here
News clippings and social media:
IURC AA social media channels
Acknowledgements:
The IURC Asia-Australasia team would like to thank our IURC cities who has worked tirelessly with us since September 2021:
YBhg. Datuk Zainal bin Haji Abu, Mayor of Melaka Historic City Council
TPr. Zuhaila Ahmad Zubel, Director, Town Planning Department, Melaka Historic City Council
Puan Rohzaina Zainal, Assistant Director (Green Technology & Smart City), Melaka Historic City Council
Mr. Mohd Faizal bin Rashid, Senior Chief Assistant Environmental Health Officer, Melaka Historic City Council
Puan Norliza Hashim, Chief Executive Officer, Urbanice Malaysia
Dr. Mohd Hafiyyan bin Mahmud, Senior Executive, Research and Capability Development, Urbanice Malaysia
Mr. Mohd Syafiq bin Subri, Senior Executive, Urban Planning, Urbanice Malaysia
Ms. Aliaa Nabila binti Mohd Nor, Senior Executive, Urbanice Malaysia
All stakeholders from the government agencies, private sector and academia who attended the focus group discussions
To the NCI-Bologna delegation, we thank the below Mayors and city experts for their participation and institutional support:
Mr. Marco Panieri, Mayor of Imola, President of NCI Nuovo Circondario Imolese and Deputy Mayor of Metropolitan City of Bologna.
Mr. Gabriele Meluzzi, Mayor of Fontanelice (Bologna)
Mr. Marino Cavallo, Head Research Innovation and EU Projects of Metropolitan City of Bologna and
Mr. Valerio Morabito, Architect and Professor of Architecture, Component of Green Arco Spin-off of University of Bologna
We would also like to record special thanks and support received from Mr. Francesco Floris, Head of Section, Trade and Economic Relations, the Delegation of the European Union to Malaysia, the Italian Ambassador to Malaysia, Mr. Massimo Rustico and his Deputy Head of Mission, Mr. Pietro Tombaccini of the Italian Embassy to Malaysia.