Study Visit to Portuguese cities cluster (Maia, Famalicão, Braga) by George Town Delegation from Penang (Malaysia), 25-30 April 2022
IURC Asia & Australasia commenced its first study visit to Europe in the beginning of Q2 2022. The George Town government delegation was led by Honourable Phee Boon Poh, Penang State Minister for Environment and Welfare, and consisted of three other high-level government officers as well as a Special Officer and a Senior Officer. The delegates are from three different governmental organisations (Penang State government, Penang Green Council (state agency) and the City Council of Penang Island). They were accompanied by Mr. Pablo Gándara, Team Leader of IURC Asia & Australasia, and Ms. Jacqueline Chang, Country Coordinator for Malaysia and Circular Economy Specialist.
The EIXO Atlántico facilitated the arrangements for the G2G dialogues and policy meetings between the George Town (Penang) government delegation members and the Portuguese city governments of Maia, Famalicão and Braga with relevant key agencies, municipalities and partners to discuss the city-to-city collaborations for 2022 to 2023. This was a strategic opportunity seized by the George Town (Penang) government delegation members to familiarise themselves with Portuguese technologies and the transfer of knowledge and innovative solutions and to meet with potential collaboration partners to execute pilot projects.
The focus areas jointly organised by the IURC Asia & Australasia team with the Portuguese cities were:
waste management solutions with Municipality of Maia, Maiambiente and LIPOR (Day 1 in Maia)
circular economy solutions accelerated with collaboration from the private sector and civil society organisations with Famalicão City Council such as Praça Mercado (Zero Waste Market), Riopele (sustainable and circular fashion), REFOOD Famalicão (circular food waste distribution using a "by the people for the people" model) and vocational training schools accelerating the circular economy education with Escola Profissional Cior collaborating with ERASMUS (Day 2 in Famalicão)
urban agenda/urban planning technical workshop at Braga City Council (Day 3 in Braga with Portuguese experts and Spanish experts from Barcelona and Universidad de Vigo)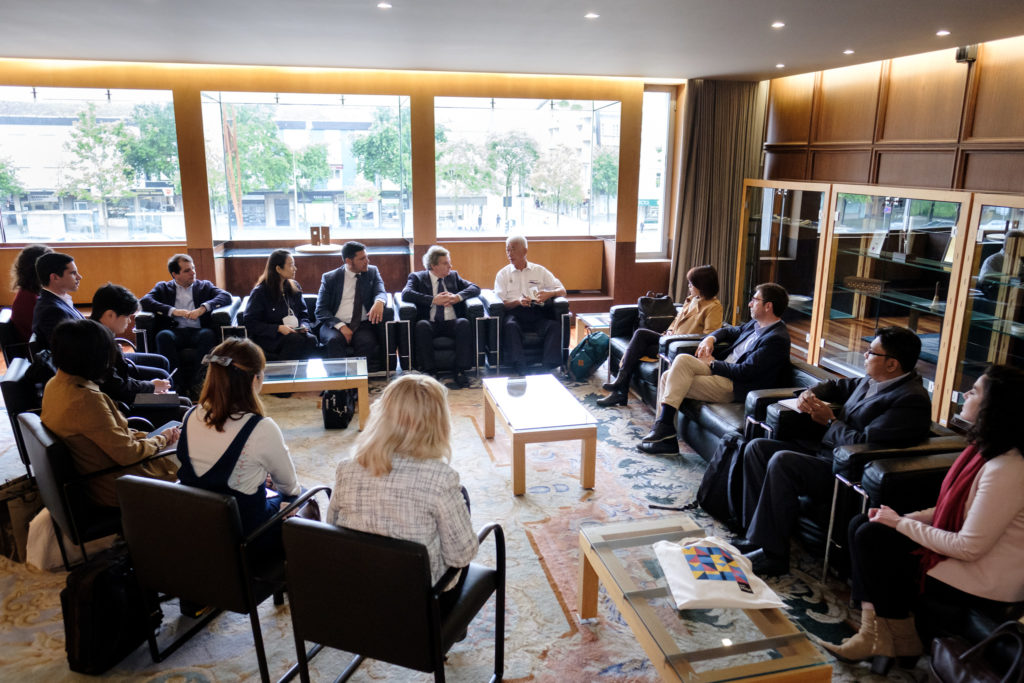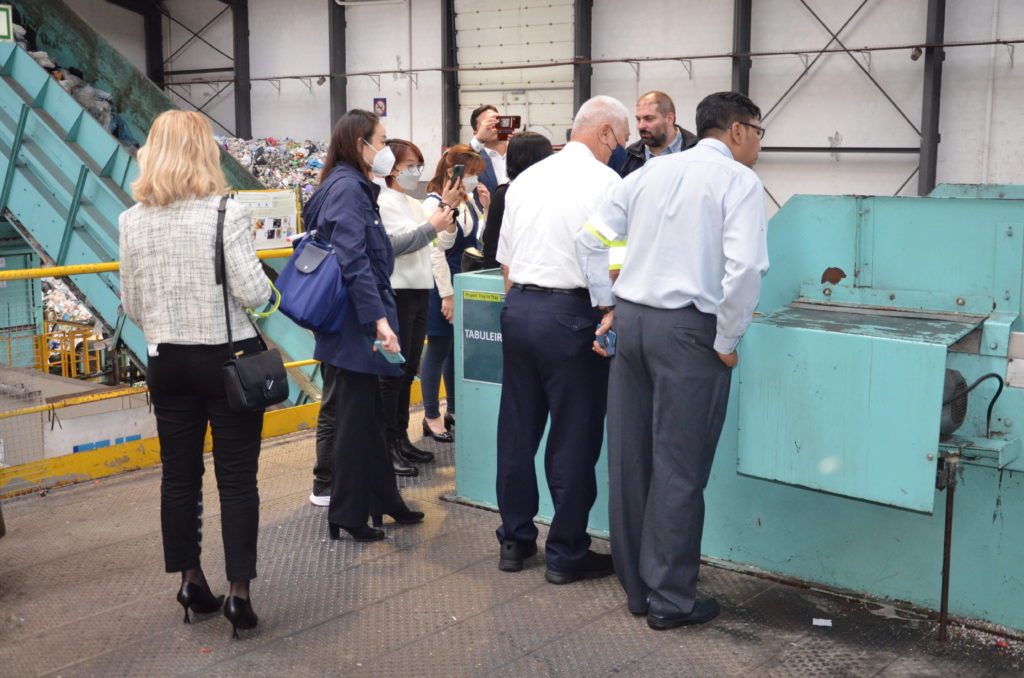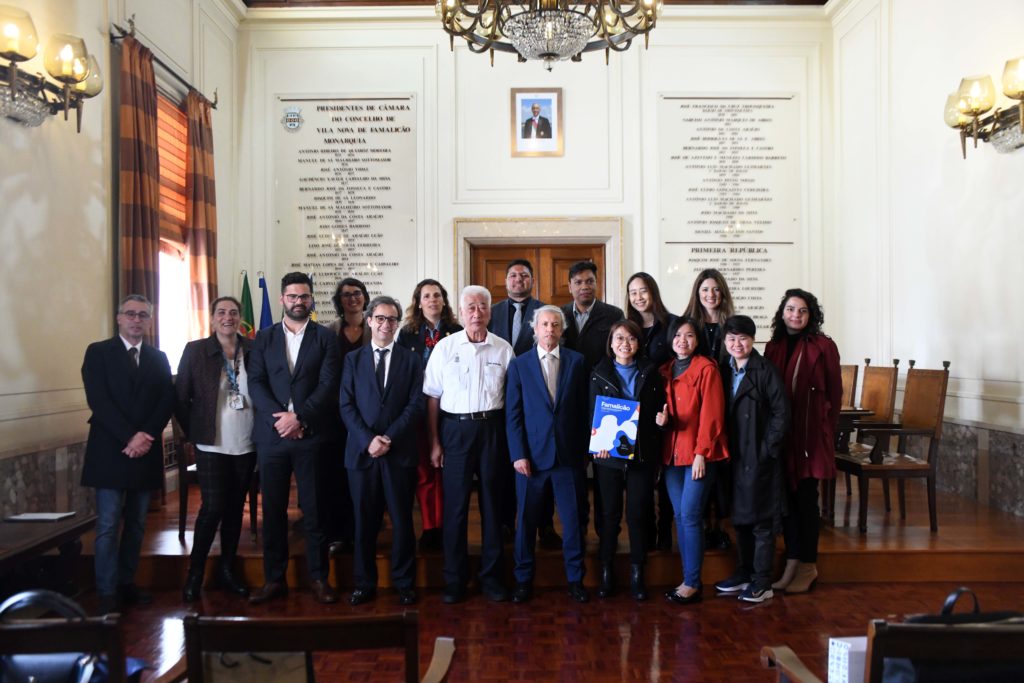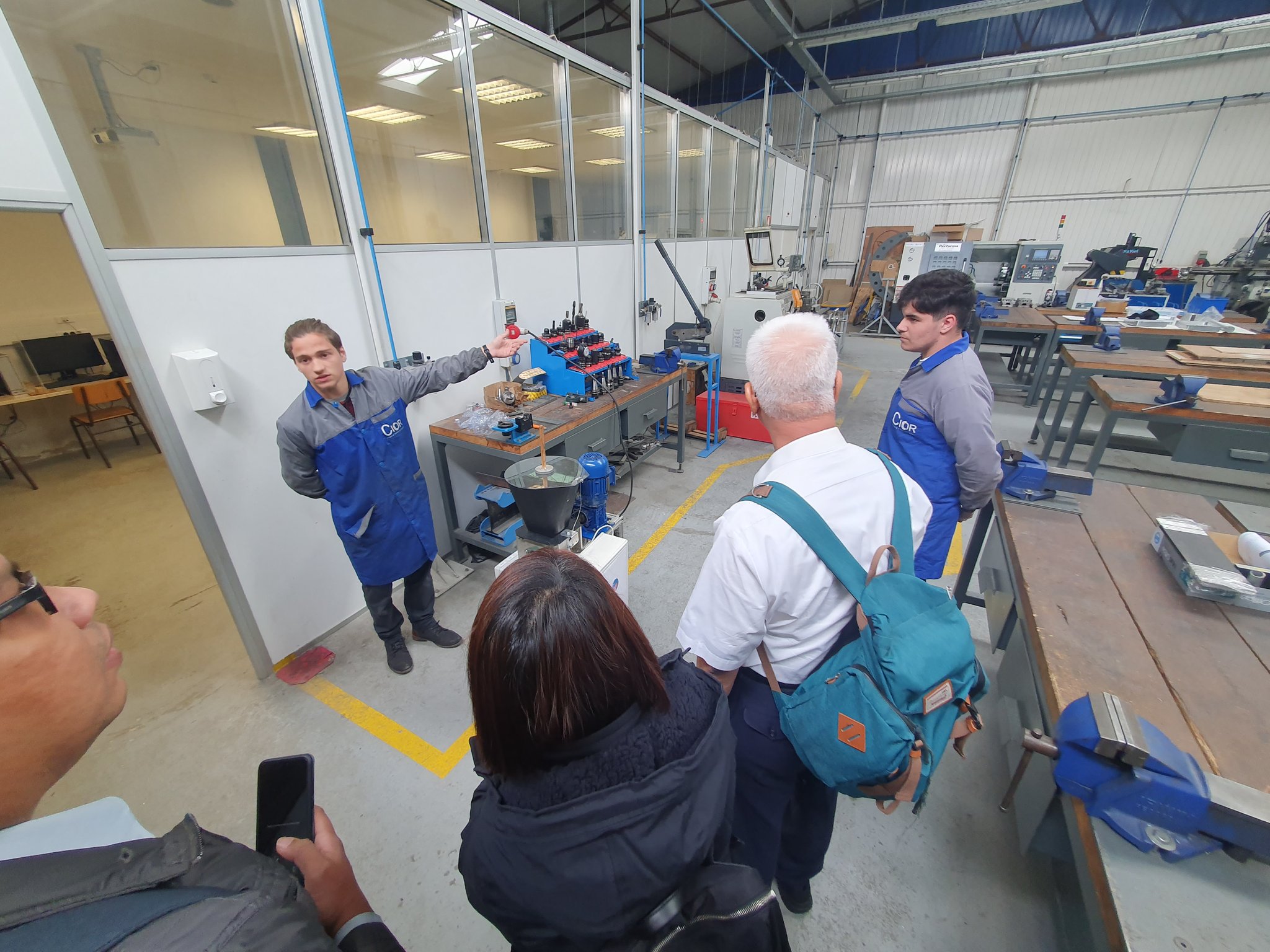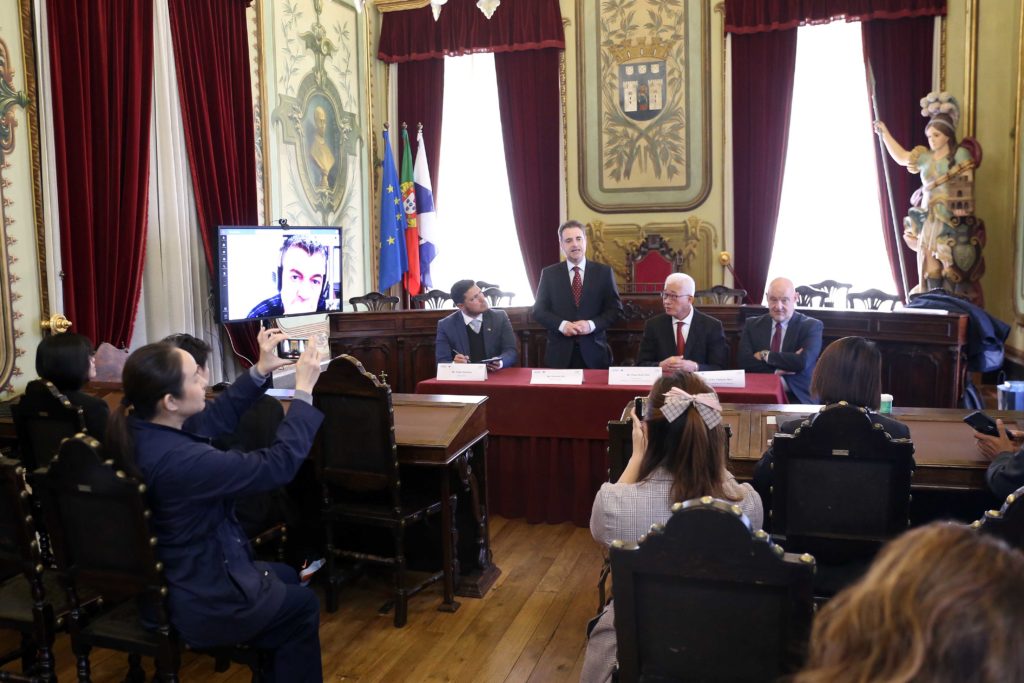 Key Outcomes and the Urban Climate Action Plan (UCAP) for George Town
On 29 April, the city-to-city debriefing and consultations (half-day) were held to streamline what George Town's UCAP would focus on and the below infographic summarised the discussion outlining key focus areas for collaboration derived from city-to-city learning.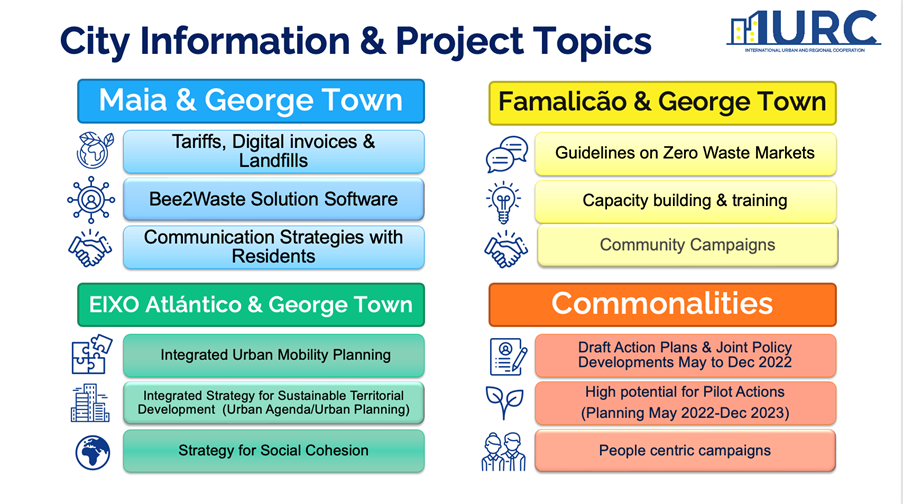 From 6 May until 13 May, another consultation was carried out with the George Town delegation members via an online survey and the priorities were ranked as follows. The UCAP for George Town will prioritise the following cooperation activities tackling local challenges in George Town in the following thematic areas of waste management and circular economy and urban agenda/urban planning:
Food Waste Management Solutions
Circular Neighbourhood pilot projects addressing food waste as shared by Maia, Maiambiente and Famalicão.
George Town was keen to learn more about doing away with manual data collection and adopting the proposed BEE2Waste Digital Solutions which acts as  a one-stop platform for state agencies and local authorities to collect data, improve circuit collection of waste and scale initiatives on the ground.
2. Joint policy developments related to
Zero Waste Markets – how local wet markets in George Town could adopt circular economy practices like Praça Mercado in Famalicão and the management of a cold waste room in the waste house of each local market
Pay-As-You-Throw, Recycle More and Pay Less
EIXO Atlántico's Urban Agenda and Penang 2030 agenda
Improve the Urban Sustainability Plan for George Town
News clippings and social media:
Acknowledgements:
The IURC Asia & Australasia team would like to thank our IURC cities which have worked tirelessly with us since September 2021:
Mayor Mário Passos of Famalicão for hosting and meeting us (special thanks to city councillors such as Mr. Augusto Lima, Mr. Helder Pereira and IURC's key contact points such as Mr. Francisco Jorge, Mr. Paula Dourado, Ms. Marisa Moreira and Ms. Ana Silva
Mayor Ricardo Rio of Braga for hosting and meeting us (special thanks to IURC's key contact points  Mr Xoán Vázquez Mao the Secretary General, Ms Emma Ben, Assistant to the Secretary General and Ms. Patricia Martins de Jesus, International Relations from EIXO Atlántico)
Mr. Paulo Fernando de Sousa Ramalho, City Councillor of Municipality of Maia for hosting and meeting us (special thanks to IURC's key contact points  Ms. Marta Campos Moreira, Head of the Environment Division, Ms. Susana Pinho, Senior Technician, Environment Division, Mr. Carlos Mendes, Director-General of Maiambiente with his colleagues and Mr. Rui Rodrigues, International Business Unit of LIPOR).
To the George Town, Penang delegation, we thank the below officers for their participation and institutional support:
The Honourable Mr. Phee Boon Poh, Penang State Minister for Environment and Welfare
Ms. Koay Gaik Kee, Special Officer to Honourable Mr. Phee Boon Poh
Ms. Josephine Tan Mei Ling, General Manager, Penang Green Council
Ms. Wong Fen Fen, Senior Officer for Project Planning and Development, Penang Green Council
Ms. Crystal Chiam Shiying, Assistant Director for Corporate Communication and Public Relations Section, City Council of Penang Island
Mr. Mohd Zamzuri Bin Hussain, Acting Director for Environmental Health Office for Urban Services Department, City Council of Penang Island