Koriyama and Toyota completed the study visit to Essen and GAM (Grenoble-Alpes Metropole) from 22-29 June. During their visit, Koriyama and Essen were able to see Essen and GAMs' action to promote a "hydrogen-based society" and their utilization of "open innovation" platforms to support innovation for industrial transitions.
The delegation from Japan was membered by municipality officials responsible for the two collaborative themes, as well as representatives from the academia and the private sector who served as key professionals of the themes. Furthermore, the local offices of JETRO (Japan External Trade Representative Office) of Dusseldorf and Paris accompanied the delegation throughout the mission to offer their expert views and administrative support.
Participation in Europe's largest trade fair for energy (E-World) allowed the Japanese delegation to recognize the urgency for Germany and France to transition to a hydrogen-based society. The EU's Carbon Border Adjustment Mechanism (CBAM) will be phased in gradually and will initially apply to a selected number of goods at high risk of carbon leakage: iron and steel, cement, fertiliser, aluminium and electricity generation. When CBAM begins in 2023 it could lead to a rise in prices for such material and the additional use of hydrogen is sought to reduce carbon emissions in the production process.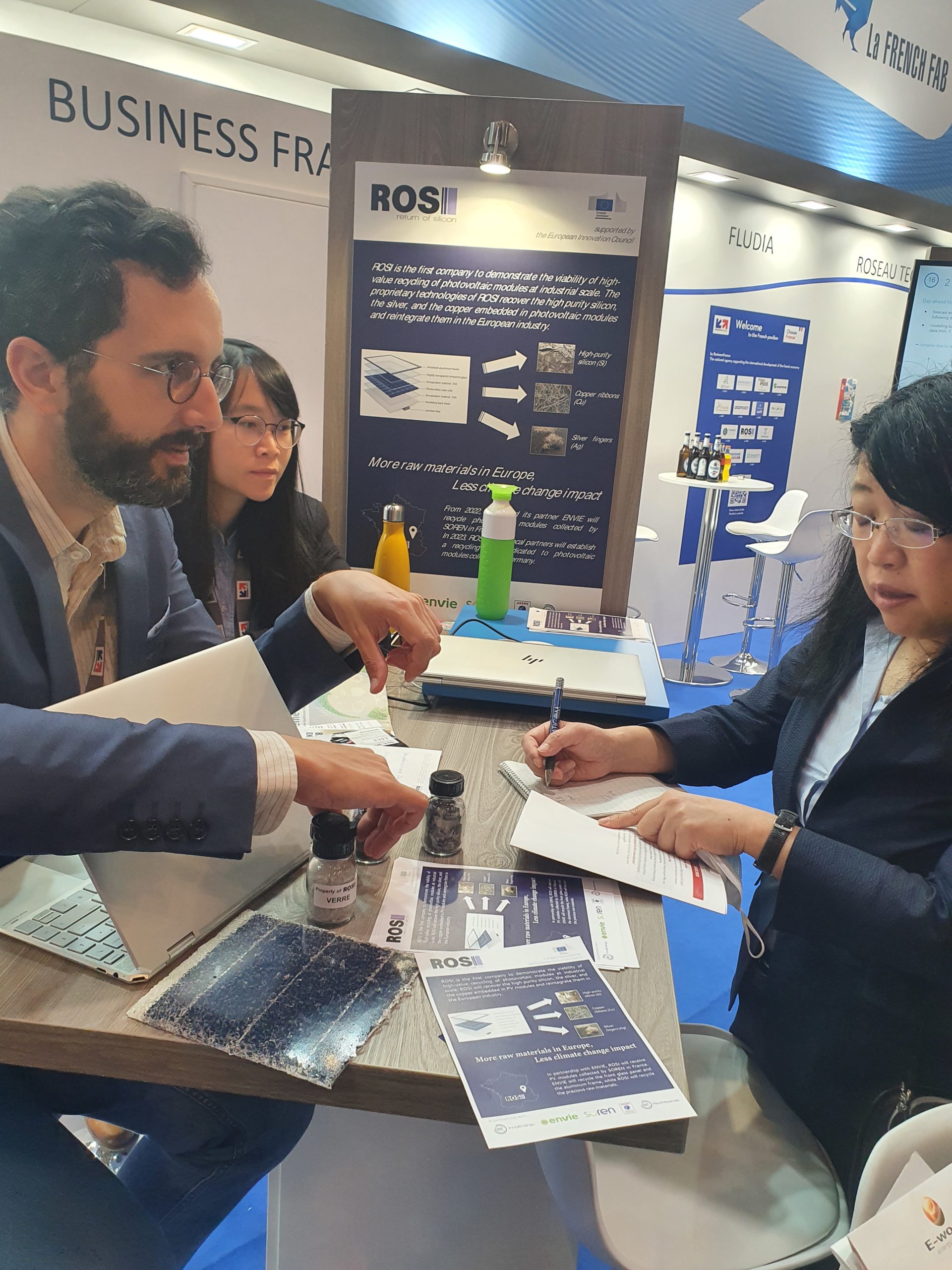 Essen's open innovation platform Bryck which was created in February (2022) offered insights into the mechanical, financial tools and expert knowledge required to encourage local start-ups. A look at Essen's on-going industrial transition from coal mining to medical appliances and sustainable energy was also studied with great interest. The visit to UNESCO world heritage "Zeche Zollverein" helped Japanese experts to understand Essen's industrial transformation into a vibrant cultural and green metropolitan area. Concrete pilot actions for implementation in the partnerships were discussed during a debriefing meeting with Essen's Lord Mayor Thomas Kufen and further city authorities at the city hall.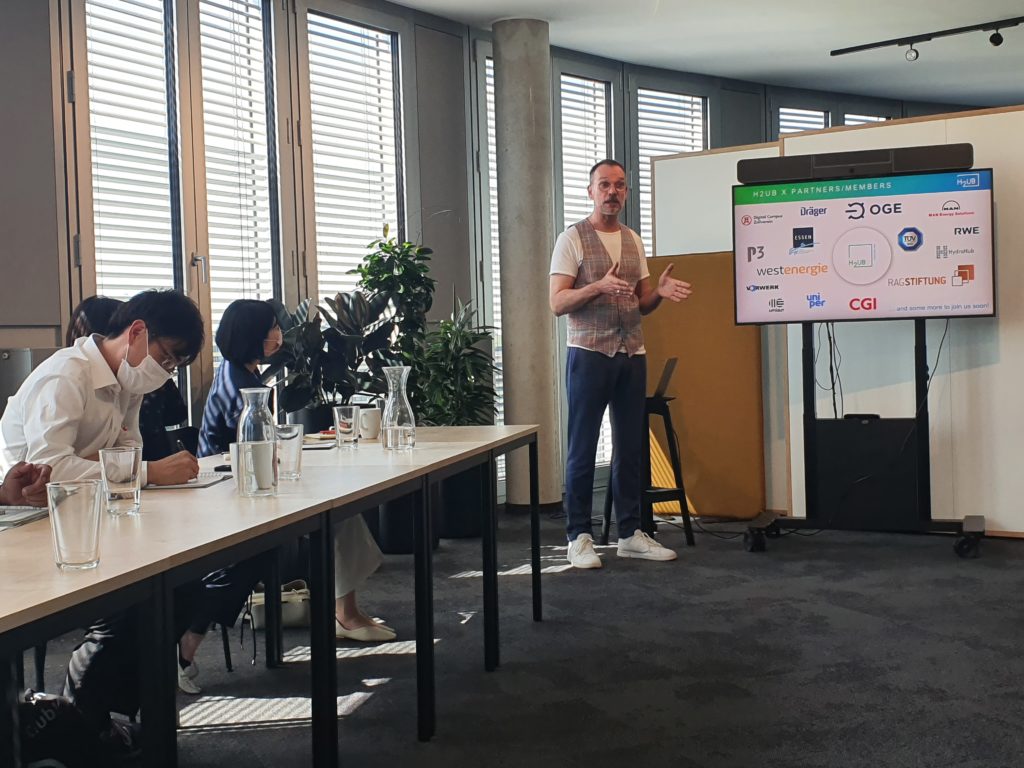 In Grenoble-Alpes Metropole (GAM), a visit to La Casemate, GAM's government-funded fablab with 3D printers, microchip printers and other devices required by startups in the manufacturing sector was met with enthusiasm.
Discussions were also held at the CEA-Liten, a prominent public R&D institute dedicated to the energy transition. French and Japanese experts discussed about research on hydrogen deteroriation after applying, performance, safety, costs, green hydrogen and utilizing waste heat from electrolysis to enhance efficiency. Meetings were also held with AirLiquid, one of the most prestigious companies in Grenoble for both applied research and manufacturing. A 200 megawatt green hydrogen production has begun in Normandy, western France, producing 80 tons per day. Air Liquide, which recently signed on to the Power Purchase Agreement (PPA), is focused on making hydrogen production safe. The company, which has a strong presence in France since 1907, showcased the training camp, focusing on hydrogen energy. The visit to the Y-spot lab enabled Japanese experts to see some applications like robotic walking assistance using neuro energy (good for patients with spinal damage), fuel-cell operating desalination of sea-water and a haptic sensor connecting human sensation in fingers and hands to what is graphically displayed on the monitor (good for remote operation).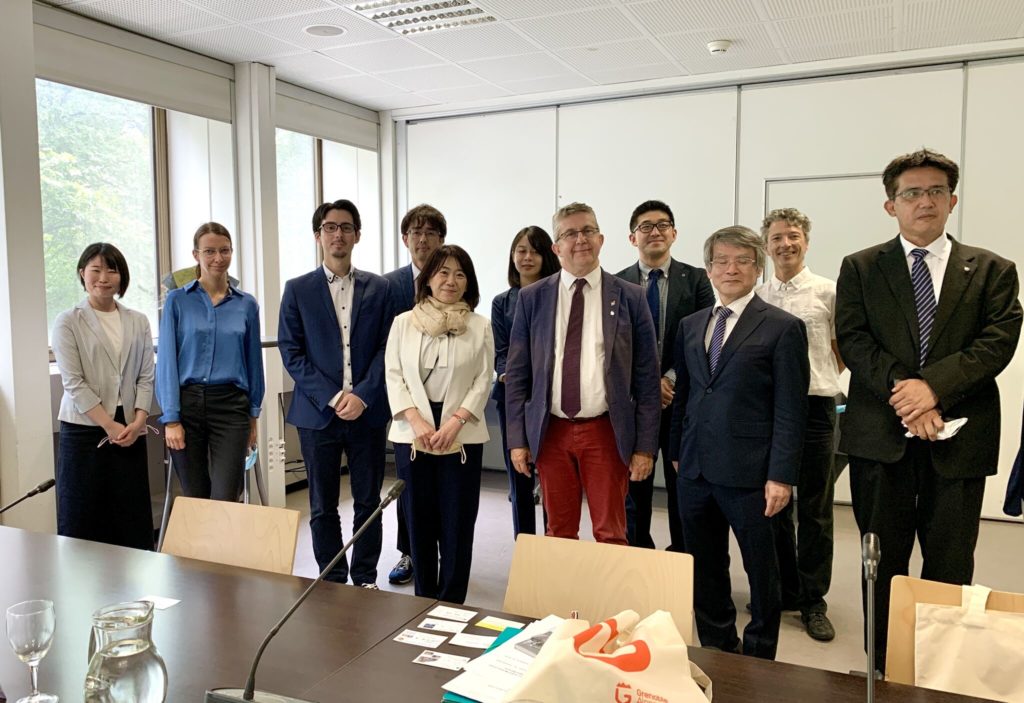 Discussions on possible joint projects are still in the pipeline, but a delegation member upon return to Japan mentioned the importance of actually meeting people and being able to talk and interact with them in the field, adding that coming in contact with the warmth of people, rather than desk talk, is a shortcut to developing a joint project. Other participants mentioned that their knowledge of hydrogen as an energy source has deepened and the image of the future carbon-neutral world has become a little more concrete. In addition, they gained a deeper perspective on open innovation and the promotion of startups to trigger green transformation. That being said, all participants understood that the national strategies for hydrogen energy are strikingly different between the EU and Japan. In Japan, the use of hydrogen in mobility rather than industry seems to come first in the national strategy.