From 16th to 18th May, a 4-member delegation from Gwalior, Madhya Pradesh, India, visited the city of Leuven in Belgium to further build upon their cooperation since the IUC programme and in particular cooperate on the support of development of business start-ups. The delegation included,
Mr Ashish Saxena, Hon. Administrator cum Divisional Commissioner, Gwalior
Mr Kaushlendra Vikram Singh, Collector & District Magistrate, Gwalior
Mr Kishor Kumar Kanyal, Commissioner, Gwalior Municipal Corporation
Mr Shishir Shrivastava, Deputy Commissioner, Gwalior Municipal Corporation
Dr Panagiotis Karamanos, Country Coordinator India, IURC Asia & Australasia, accompanied the delegation, and they were guided by Mr Geert Robberechts, Director India House Leuven, Ms Patricia Schoolmeesters, Head of Department Economics & Trade, City of Leuven, and Mr Han Vloeberghs, Senior Advisor Economic Policy, City of Leuven.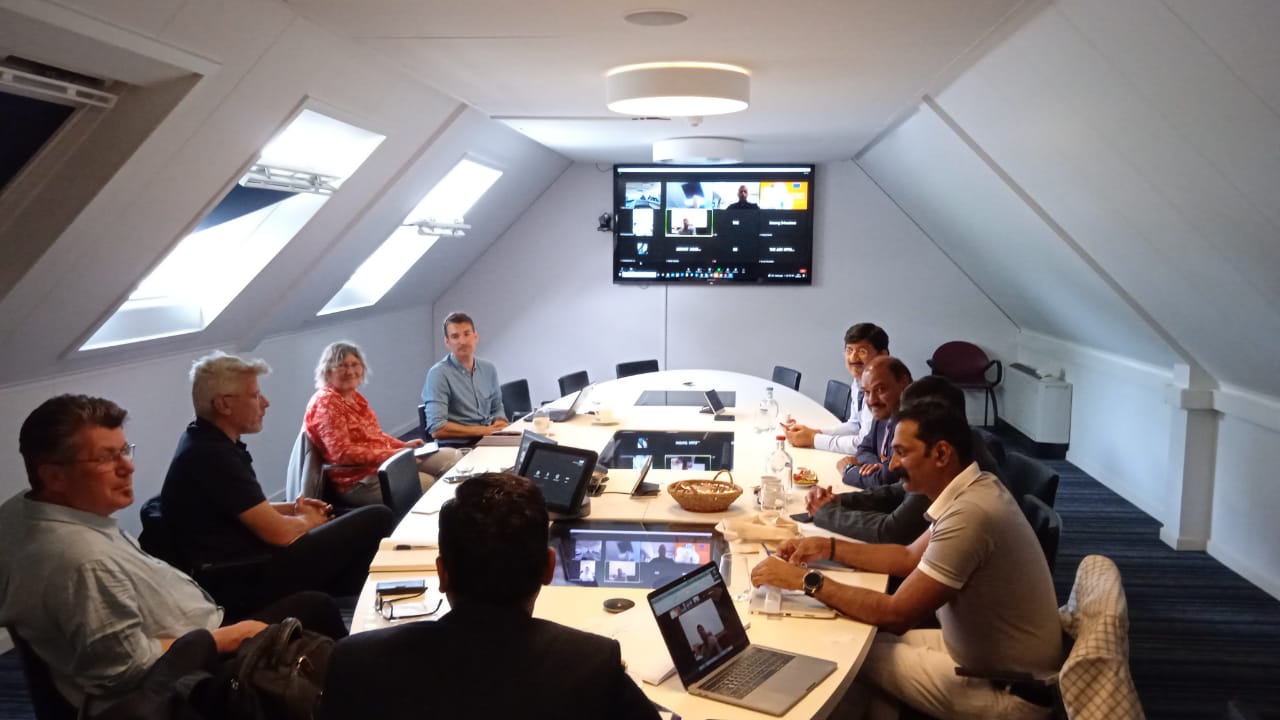 During the visit, a workshop was conducted on the methodology of start-up ecosystems along with an analysis of cases from Gwalior Incubator Centre and IIIT M by Prof. Bart Van Looy, KU Leuven. This was followed by a discussion on the role of the city of Leuven in the start-up ecosystem. A number of guided walks/visits were conducted to the historical centre of the city focusing on cultural heritage restoration, Arenberg Scientific Park and Leuven's new innovation district, Vaartkom, where start-ups cluster in and around industrial heritage buildings. On site discussions were held with various incubators in Leuven as well.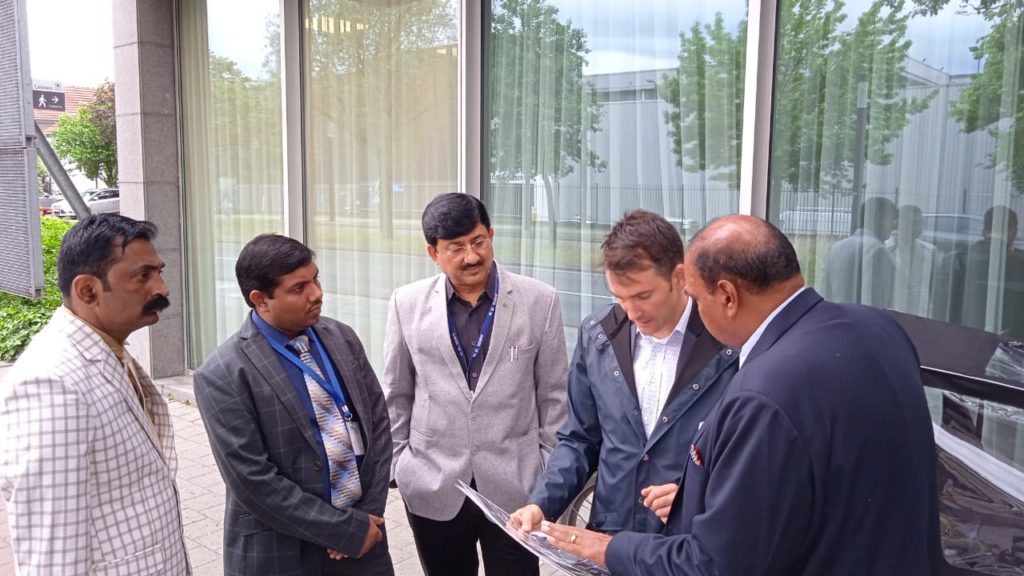 In a focused meeting with Hon. Mayor of City of Leuven, Mr Mohammed Ridouani, a letter of intent on the cooperation between the two cities under the IURC programme was signed. The delegation also got an opportunity to have a meeting with Dr Ronald Hall, Senior Advisor, European Commission Directorate General for Regional & Urban Policy at Brussels. The core team of the programme sat down to finalise the urban cooperation action and identify way forward.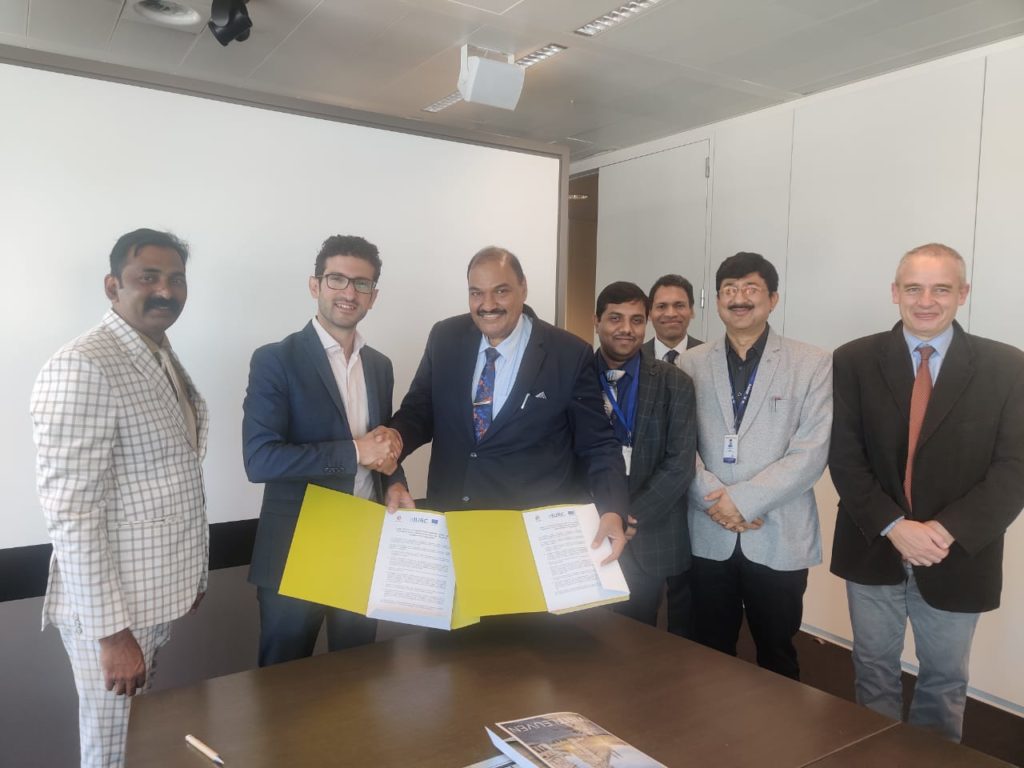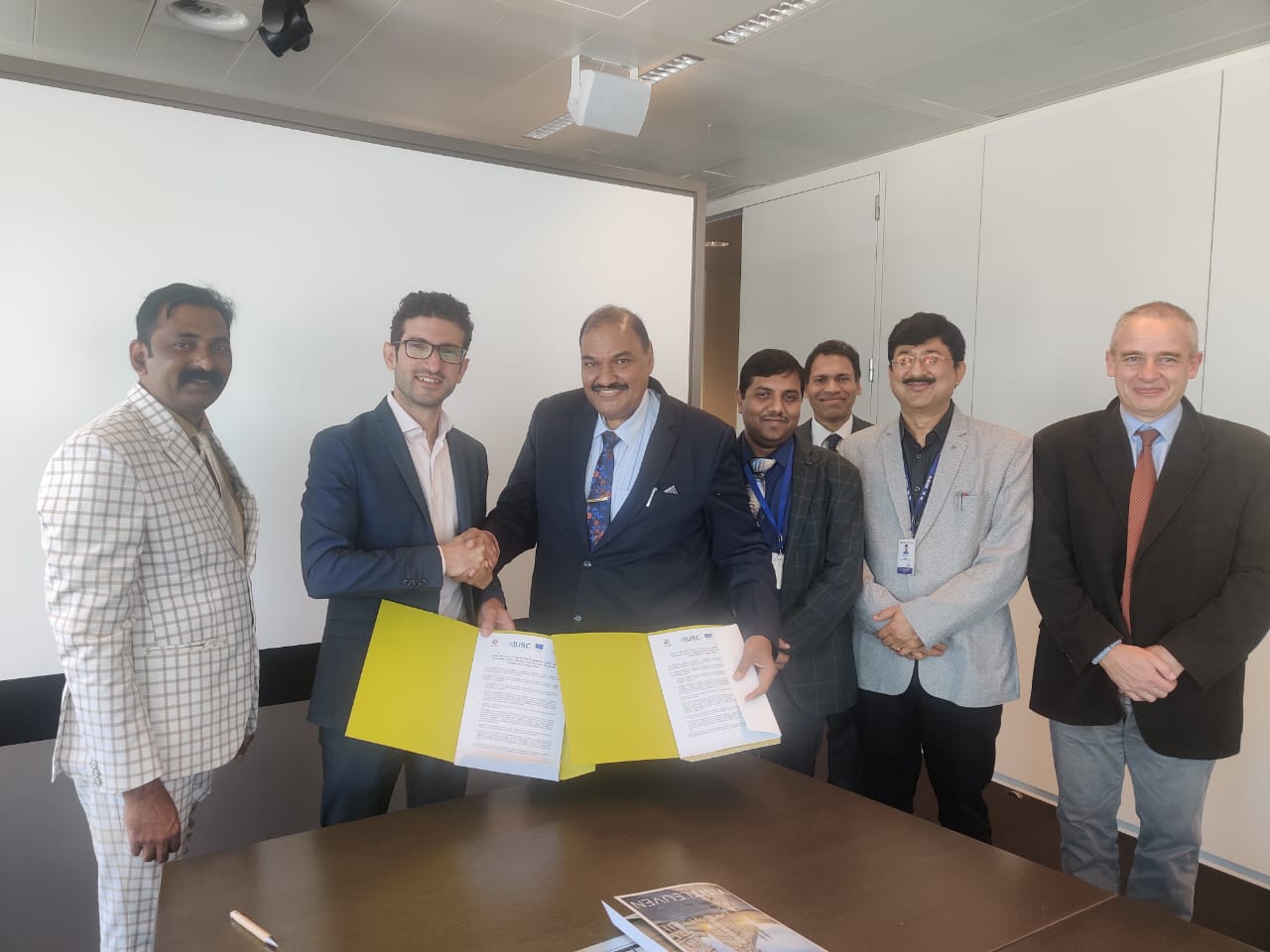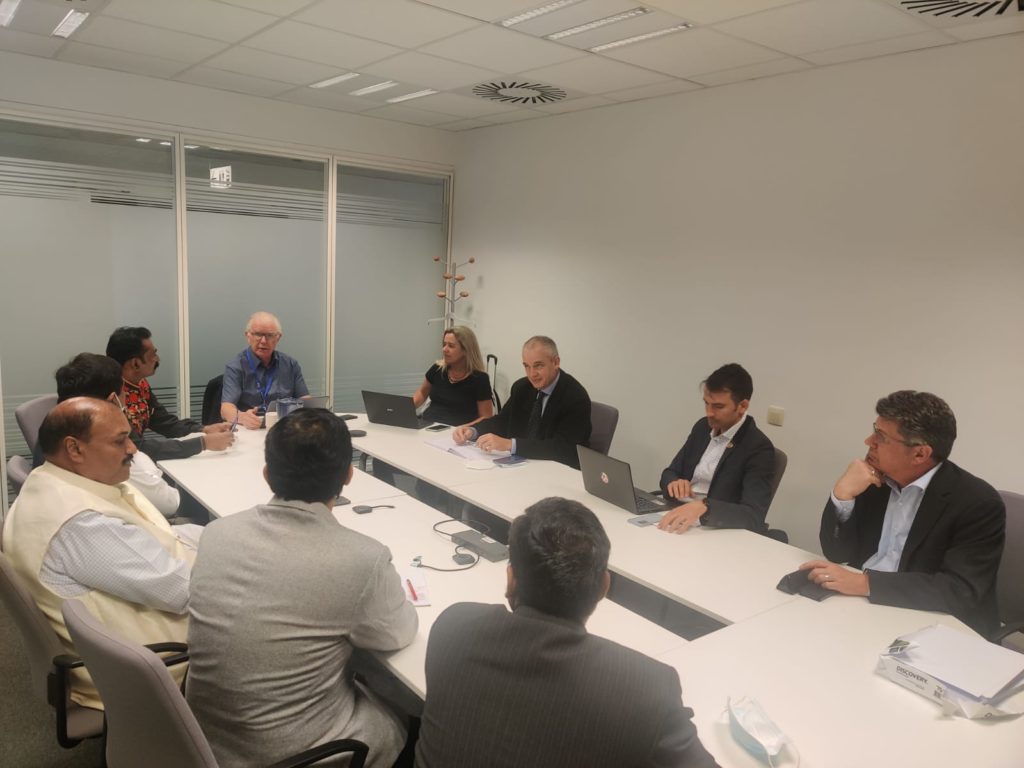 As next steps, it was agreed that both cities need to,
Better understand the challenges/needs of representative start-ups;
Identify/assess specific support needed to the start-ups;
Provide support through capacity building, participation in events, mentoring sessions, cooperation to selected/promising start-ups.
It was also decided to implement the urban cooperation action plan through:
Webinar for start-ups and mentors;
Support two selected start-ups from each city for further cooperation and development.
This exchange visit provided an opportunity for the delegates to discuss and explore with multiple relevant stakeholders in the city to get a practical exposure to the current scenarios with regards to various schemes, programs, and funding opportunities. It also informed everyone involved of the necessity for connecting relevant stakeholders and start-ups for inspiration, sharing information and coaching to build an innovation ecosystem and create a breeding ground for start-ups.
Media Coverage:
Image attached (Naidunia 17052022) – English Translation of headline is 'Efforts are being made to connect Belgium start ups with city'
https://www.facebook.com/photo/?fbid=303752581949105&set=a.289817803342583 – English translation of headline is 'There was a discussion among officials to create a start up culture, in which many issues related to start ups were discussed'
https://www.facebook.com/GwaliorGMCmp/posts/pfbid0tvL77XoQ4T4xYJVUGh34efCdm8JiGEX5ktt3i3ZhN2duzmbceQahSacBhfFBQdnjl – English translation of headline is 'Funding MoU signed by European Union under IURC. Leuven and Gwalior will not work together in the field of incubation
https://www.facebook.com/photo?fbid=305061631818200&set=pb.100069430950061.-2207520000.. – English translation of headline is 'Gwalior officials discussed with the European Commission for the development of Gwalior like European Cities.'