Two delegates from the Indian city of Ranchi and one delegate from the Indian city of Patna visited Reggio Emilia (Italy) from the 20th to 23rd of June 2022. The delegation included:
Mr. Mukesh Kumar (IAS), Municipal Commissioner, Ranchi Municipal Corporation
Mr. Amit Kumar (IAS), CEO, Ranchi Smart City & Director, State Urban Development Agency, Jharkhand
Mr. Ravi Kumar, Team Lead Revenue Augmentation, Patna Municipal Corporation.
The visit in Italy was coordinated by Mr. Gianluca Grassi, International Relations Expert, Reggio Emilia Municipality, Ms. Sabrina Rosati and Ms. Erica Orru, Project Managers, International Relations and Projects at E-35 Foundation as well as Mr. Panagiotis Karamanos, Country Coordinator India.
The visit kicked off with a meeting with the Deputy Mayor for Sustainability in the Municipality of Reggio Emilia, Ms. Carlotta Bonvicini, along with the Head of Territorial Development and Sustainable Mobility Department, Mr Paolo Gandolgi, and Head of the Environment, Energy and Sustainability Department, Ms Elena Melloni. Presentations were made on sustainable and mobility issues where best practices, common challenges and policy solutions were discussed.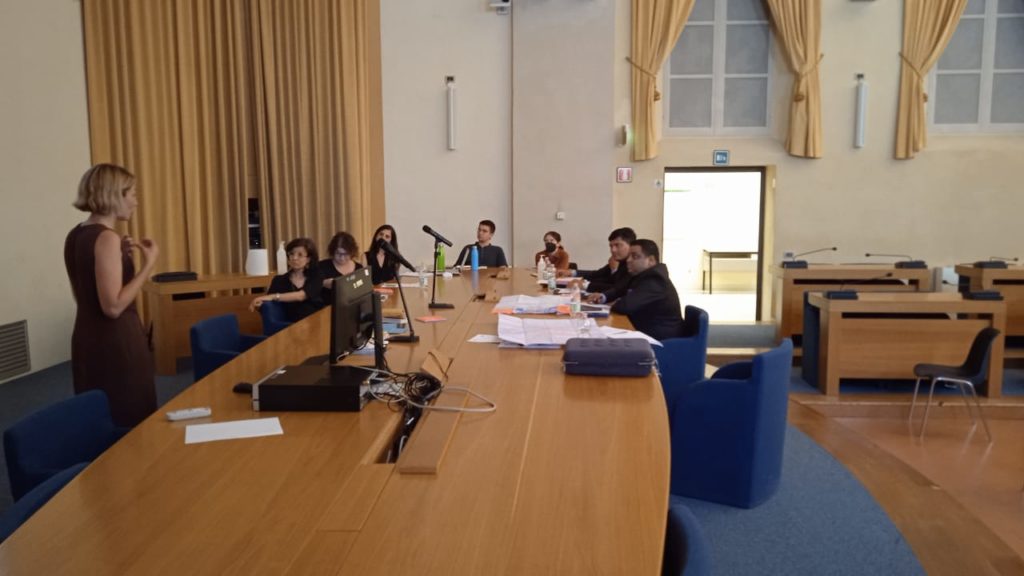 Day 2 of this exchange visit started off with a city walking tour followed by a review of city attributes by the delegates and an introduction to the E 35 Foundation and its role in promoting initiatives in the sectors of environment and education. Discussions were held with businesses that address sustainable mobility including the Agency for Mobility and Integrated Transports and Logistics. A visit to the Innovation Park to learn about its history, set up, types of companies involved, its managements, business relations was a great learning experience for the delegates from India. The delegates ensured to walk or bike as they transferred from one meeting to another, which gave them a hands-on experience on the bicycle infrastructure in the city.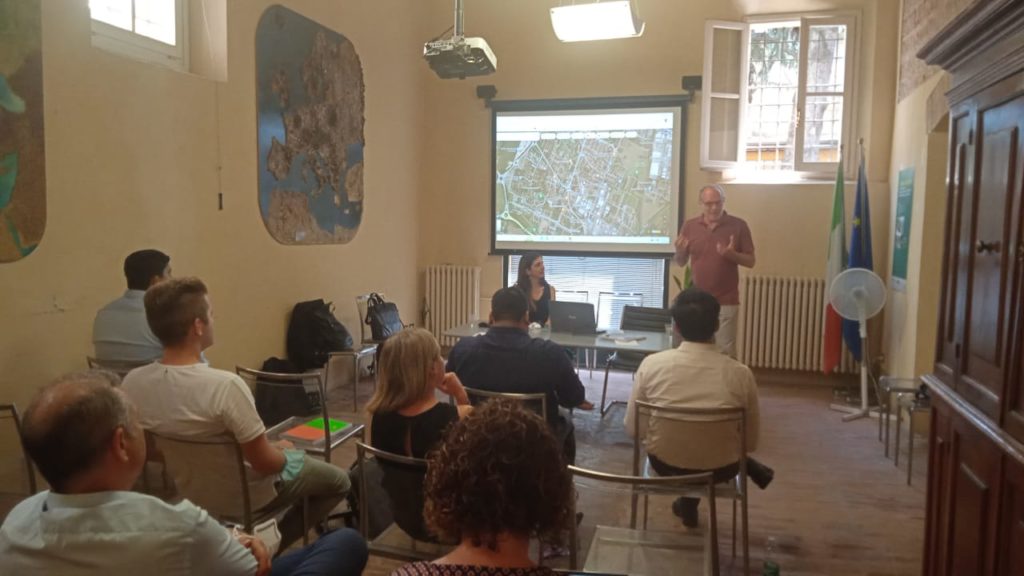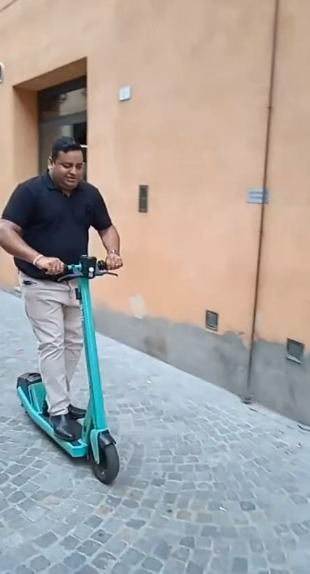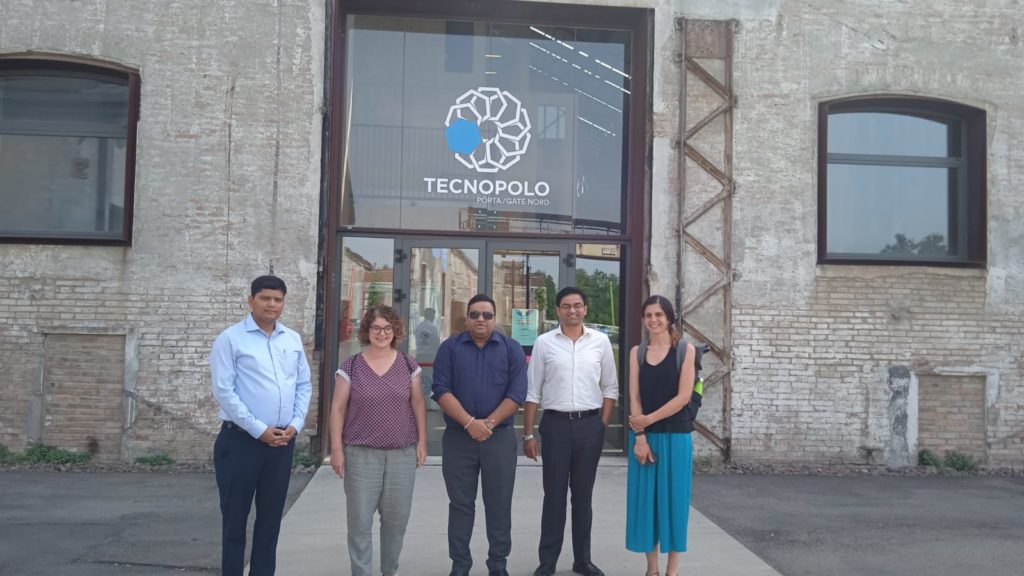 On Day 3, meetings were held with Unindustria Reggio Emilia and ARPAE to discuss on air quality coupled with visits to air pollution detections units in the city by electric bike. At these site visits and discussions, questions on how to measure local air quality, which pollutants to measure, identification of pollution sources and emission reduction was answered by experts in Reggio Emilia.
On closing day, the delegates were informed of the Reggio Emilia Educational Approach best practices at the Loris Malaguzzi International Centre, where they set the groundwork for future responsible citizens. The team also brainstormed on the finalisation of the urban cooperation action plan and way forward. The following steps were recommended,
Ranchi and Reggio Emilia to develop a concept for a viable bicycle route that incorporates efficient design elements regarding safety, accessibility, sustainability, etc which can be applicable to both cities and be used for future tendering
A specific road to be selected within Ranchi City Centre to be identified as a pilot road for promoting public bike sharing.
Patna to develop a concept for dust management which affects local air quality or contribute to the bicycle efforts of the city by providing inputs to the bicycle tender that is currently in process.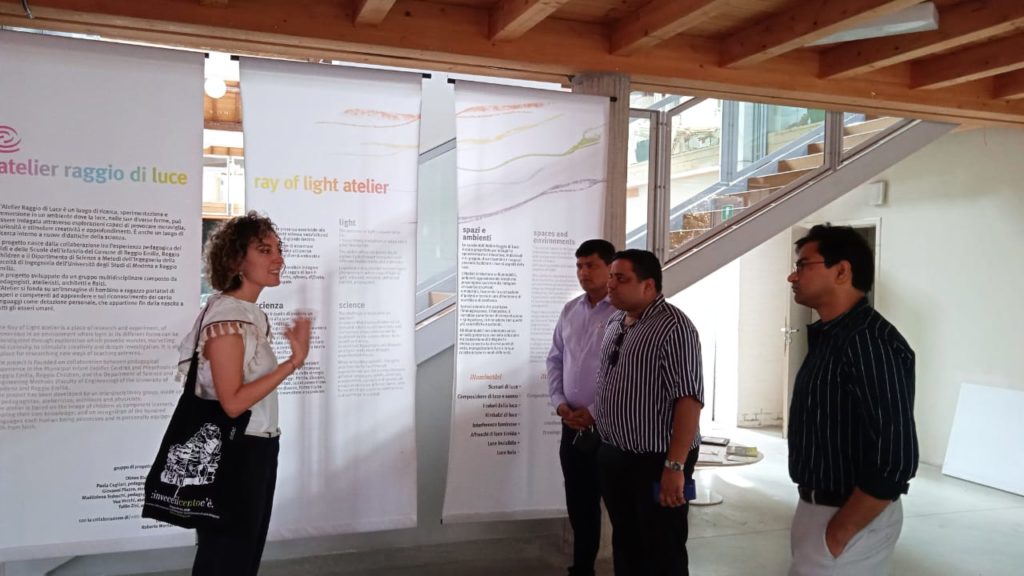 Considering the strong interest in the cooperation within the IURC programme by all three cities to share their experiences on urban planning and mobility, the intention here is to identify efficient bicycle infrastructure for all cities. It also includes to be cognitive of the institutional set up of mobility schemes to avoid complexity and ensure effectiveness. From a local air quality perspective, monitoring is vital as well as enable a gradual shift to sustainable mobility modes.