On 29 September, delegates from Zhengzhou City (China) and Lazio region (Italy) participated in a bilateral working session to discuss potential cooperation on sustainable agri-food system. The delegates exchanged experiences and shared regulatory and technical knowledge, identified potential pilot projects focusing on food safety, urban and peri-urban agriculture, organic farming, and circularity in agriculture, aiming for resilience and responsiveness in the agri-food system.
The representatives from Zhengzhou Development and Reform Commission, Zhengzhou China-Europe Regional Economic Cooperation Centre, Henan Zhongyuan Organic Agriculture Institute, Lazio regional government office, Institute for Veterinary and Food Safety Lazio and Tuscany Regions, and Agricultural Chamber of Commerce in Rome participated the meeting. IURC-China cluster manager Ms Rita Merkle facilitated the cooperation planning.
Mr. Romano Zilli, Head of the Research & Innovation Office of the Veterinary and Food Safety Institute Lazio and Toscana (IZSLT) introduced the institute´s decades of experience in the provision of technical-professional solutions to solve animal health and food safety challenges. He suggested cooperation on joint pilot projects, training, technical-professional skills education, and scientific research collaboration, for example, in testing and analysis of food safety and livestock production, bee-friendly practices in urban and peri-urban agriculture.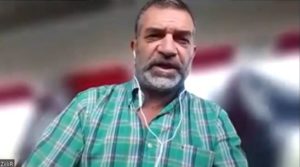 Ms. Silvia Paolini, project manager in the "Agri Chamber of Commerce" (Agro Camera) introduced the non-profit organisation´s mission to enhance the agri-food sector through agri-tourism, agri-educational farms, farmer´s markets and environmental programs etc. She proposed cooperation areas in developing urban and peri-urban agriculture, technical assistance for agri-tourism and activities, quality control and itinerary planning etc.

Mr. Jianshe ZHAO, director of Henan Zhongyuan Organic Agriculture Institute, introduced the institute's vision & mission, key activities & achievements, and networks & partnerships in organic farming and (peri-)urban agriculture. He suggested cooperation in regulatory and technical knowledge sharing, joint research, events/campaigns and talent exchange in the field of organic agriculture.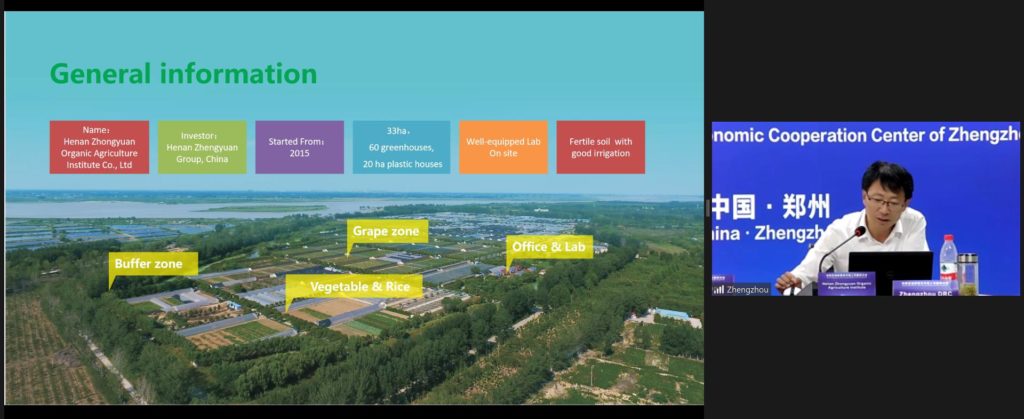 Qian WANG, team leader of IURC-China, summarised the result of the working session, highlighting Zhengzhou city´s focusing areas and approaches for cooperation. She suggested the two regions study closely the presentation materials and jointly conceive a cooperation plan before the next working session.