The Pune Metropolitan Region Development Authority (PMRDA), India is cooperating with the city of Karlsruhe in Germany via the EU-funded IURC Asia and Australasia programme. The 2 cities have signed a Memorandum of Understanding committing to work formulate a Centre of Excellence in Urban Planning concept and (as part of the parallel Karlsruhe-PMRDA cooperation) support the design of the Eco-Industrial Township. The following delegates from PMRDA visited Karlsruhe from 9-11 November 2022:
Mr Vijay Chaudhari, Deputy Secretary, Urban Development Dept. Maharashtra
Mr Vivek Kharwadkar, Metropolitan Planner, PMRDA
Ms Shweta Chaudhari, Deputy Metropolitan Planner, PMRDA
Ms Rakshada Rode, Senior Planner, PMRDA
Mr Darshan Dilipkumarji Bamb, Project Officer, PMRDA
Mr Ravi Kadam, Integrid Design Consultants Pvt. Ltd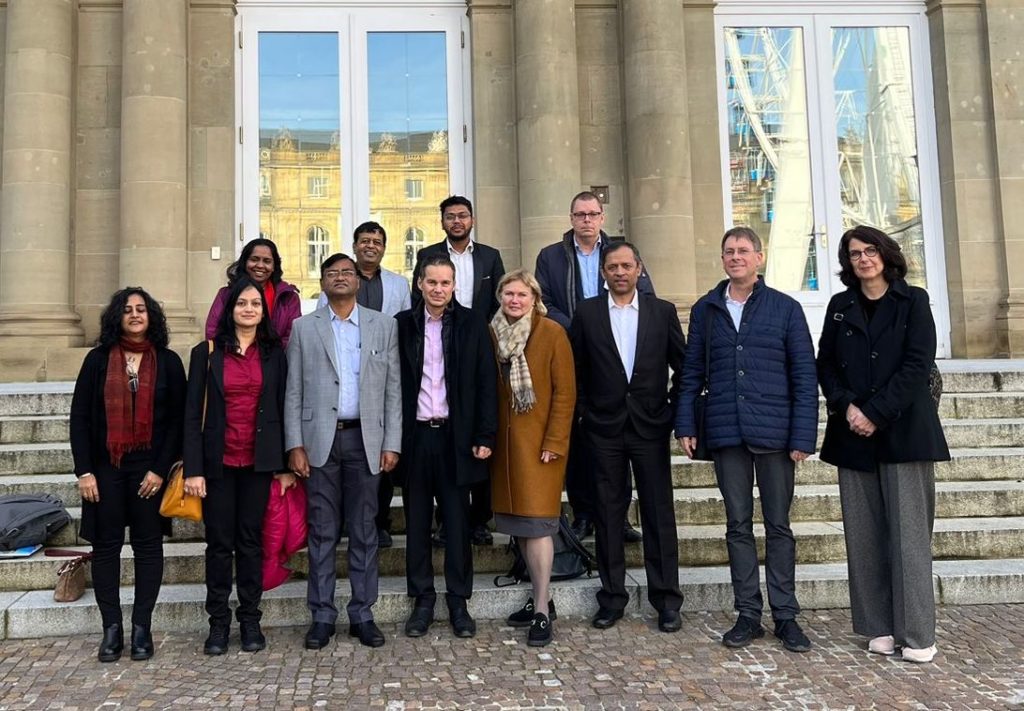 Representing the IURC, Ms Prachi Merchant, Urban Development Manager joined them while Dr Karmann Woessner and Mr Schwartz from the City of Karlsruhe ensured that their time in the city was fruitful. Their visit kick started with meetings with the Lord Mayor & City Planner of Karlsruhe. During the meeting with experts from Karlsruhe Institute of Technology the development of the Eco-Industrial Township was discussed. During the visits at the Gruenwinkel Industrial Park and Technology Park Karlsruhe, the delegates had the opportunity to observe key sustainable urbanisation interventions including a live case study for the Eco-Industrial Township. The delegates also attended the Indo-German Dinner hosted by Karlsruhe's Lord Mayor Frank Mentrup and Lets Bridge IT.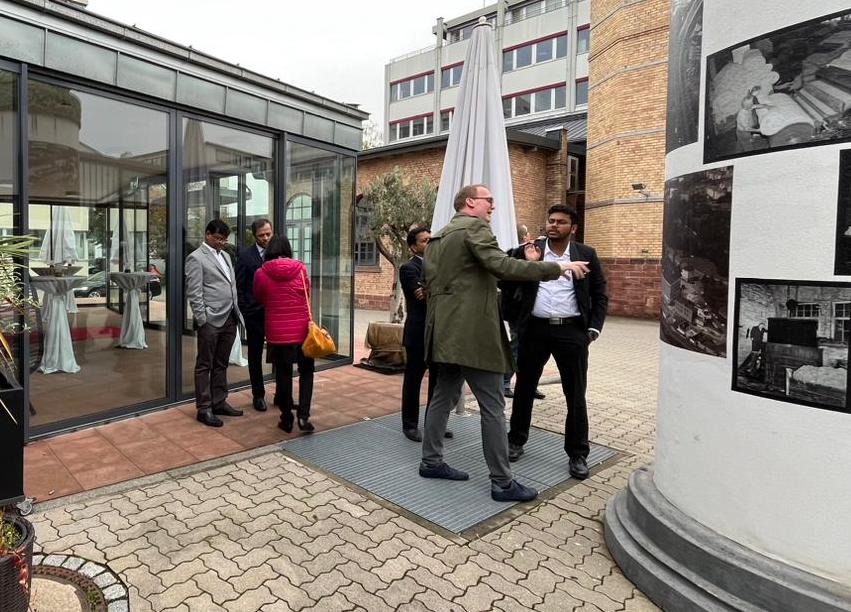 Furthermore, the delegate visited the Stuttgart Regional Authority, where they drew parallels with PMRDA in planning, governance, mobility and economy. City officials brainstormed the way forward for the Eco-Industrial Township and the Centre of Excellence in Urban Planning. They also discussed possibilities of investment in implementing PMRDA's development plan as well other potential cooperation opportunities. As a way forward, it was decided to finalise the concept note on the Centre of Excellence in Urban Planning and conduct a stakeholder workshop to share international best practices. At the same time PMRDA will initiate the approval process for the Eco-Industrial Township. A follow up visit of Karlsruhe to PMRDA is also planned for early 2023. This cooperation is an opportunity for both cities to contextualise the best practices through the two pilot actions.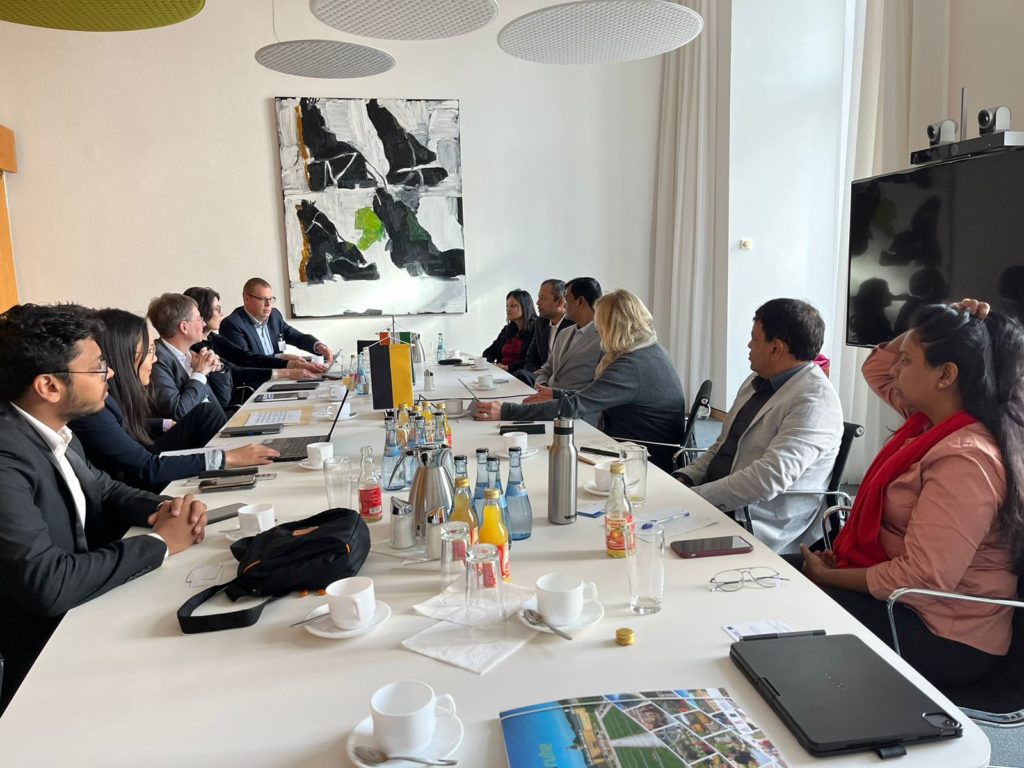 Media Coverage: