As a follow up to the exchange visit of Messina, Italy to Kochi, India in May 2022, Kochi visited Messina between 9-11 November 2022. Mr Alessi and Ms Briguglio of the Messina Municipality as well as Mr Karamanos from the EU-funded IURC Asia & Australasia programme guided the Kochi delegates through their entire exchange visit. The delegates were:
Ms Sherline Lawrence Lal, Chairperson, Welfare Standing Committee, Kochi Municipal Corporation
Mr Antony Kureethara, Councilor, Kochi Municipal Corporation
Mr Shibu Vattakkunnel Parameswaran, Secretary, Kochi Municipal Corporation
Dr Rajan Chedambath, Director, Centre for Heritage, Environment and Development
The delegation kicked off the visit with a meeting with the Mayor where the port cities signed the Letter of Intent to cement their commitment to work on flood management. Delegates also had meetings with the Port Authority and City Control Room experts where best practices were shared and opportunities for cooperation were examined.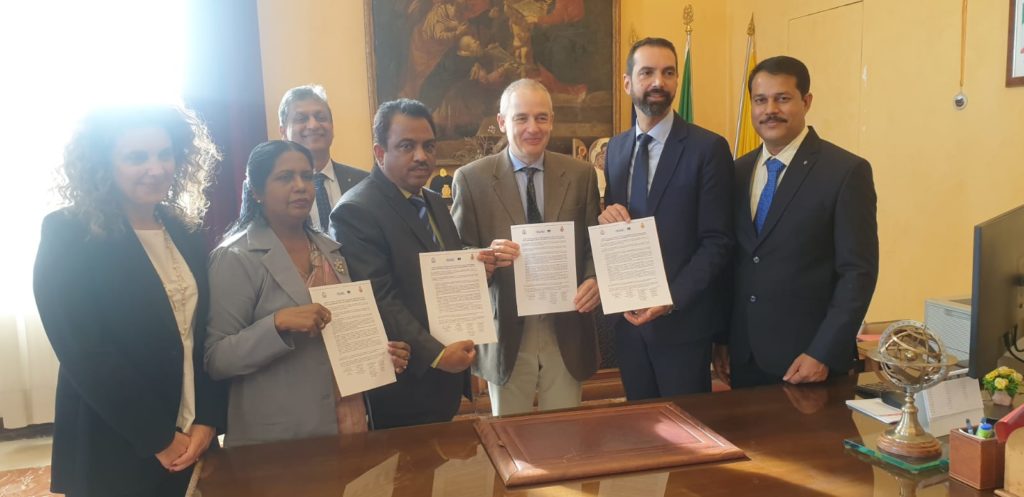 Most importantly, the city delegates were able to deliberate in person on the flood management visualisation being planned for the city of Kochi using the Tool Kit for Open and Sustainable City Analysis and Planning (TOSCA). The delegation met with the University of Messina Rector and the Department of Computer Sciences researchers. In line with Kochi's requirement for a flood early warning system for the city, Prof Massimo Villari, Professor at the department demonstrated a water level sensor and monitoring tool designed for this purpose.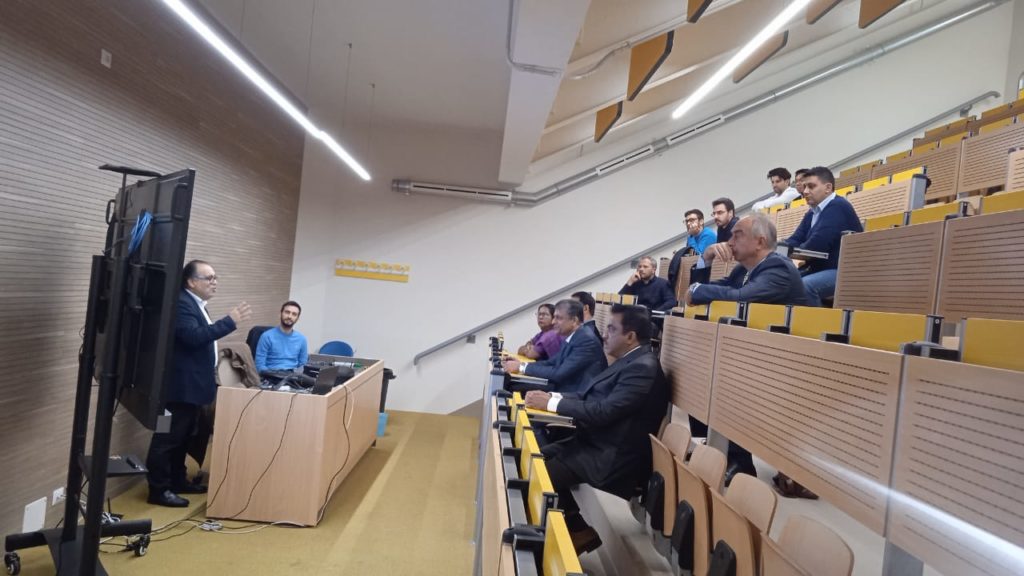 As next steps, a follow up workshop will be planned where all stakeholders share data, determine any further requirements and devise a way forward to develop the minimum viable case for the visualisation tool. The cities will also determine the applicability of the experimental sensor developed by University of Messina. Additionally, exchange of information and best practices between the Port Authorities of Messina and Kochi will continue. The visualisation tool is expected to be ready for action by the Summer of 2023.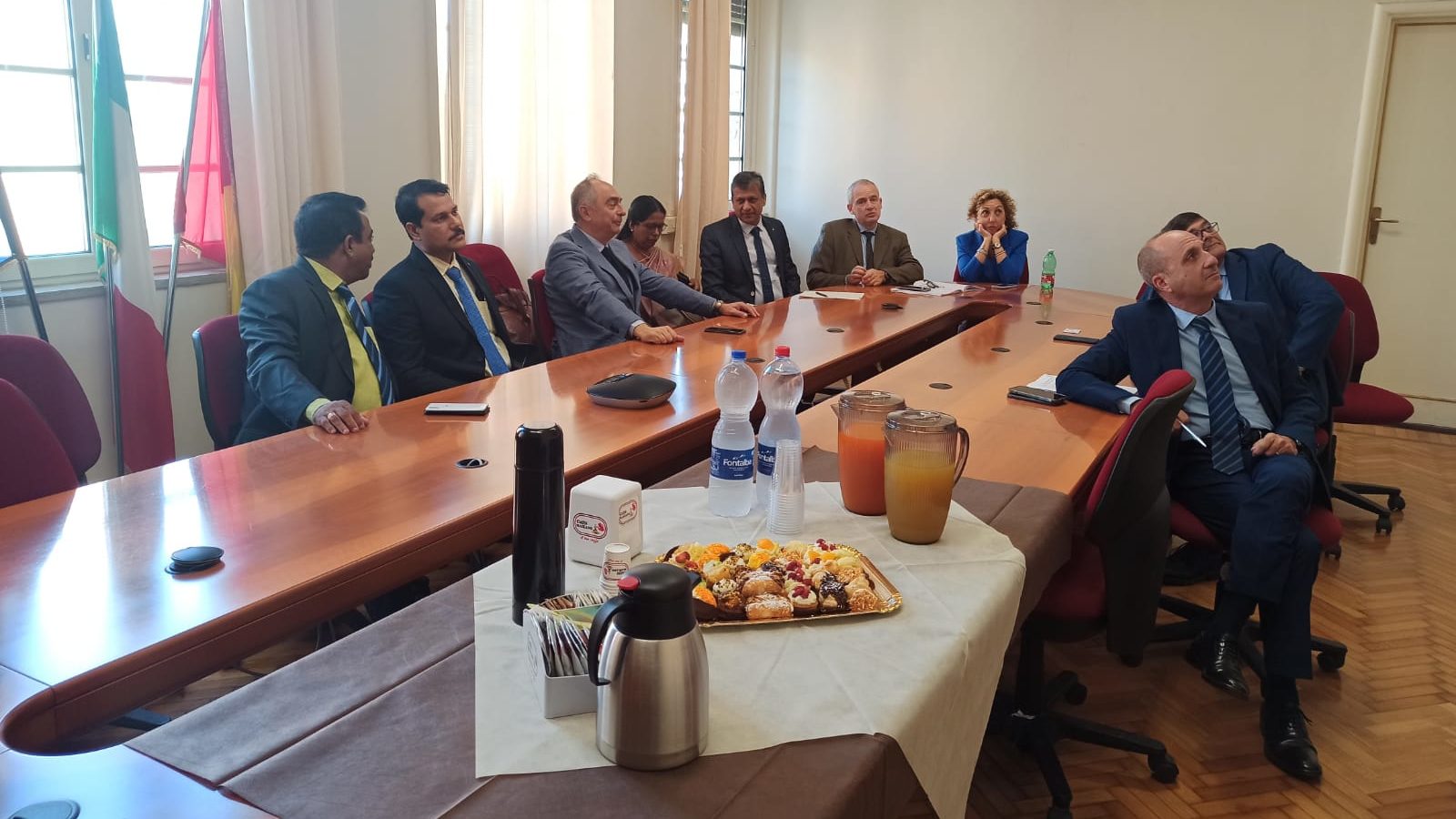 Media Coverage: