The visit of Chennai delegates to Trier, Germany, kicked off at the city hall where the mayor of Trier, Mr. Wolfram Leibe, gave a warm welcome and discussed his city's goal on having exchange programmes between the Trier University of Applied Sciences, represented at the meeting by Professor Peter Konig, and the Hindustan University of Chennai with the support of the IURC programme.  The study visit in Trier followed the visit of the Trier delegates to Chennai, India, on 21-23 September 2022, during which a Letter of Intent was signed to formalize the two cities' commitment to collaboration.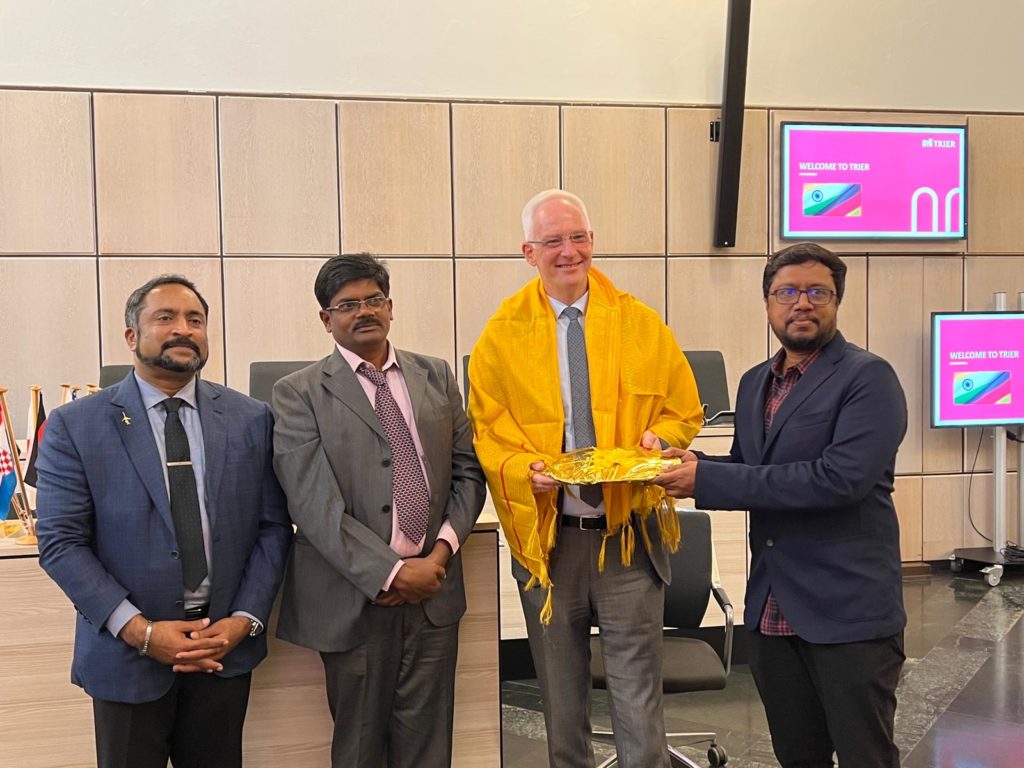 Later that day, the Chennai delegates had a tour at SWT (Stadtwerke Trier Versorgungs-GmbH), a private company providing Trier with electricity, gas, drinking water, and heat and manage wastewater (sewer network and sewage treatment plants) in a sustainable manner, and exchanged ideas on sustainable waste management. SWT also shared their strategy to make Trier become energy independent. The next stop on the site visit was the Energy and Technology Park (ETP) newly built by SWT to illustrate their strategy and circular economy.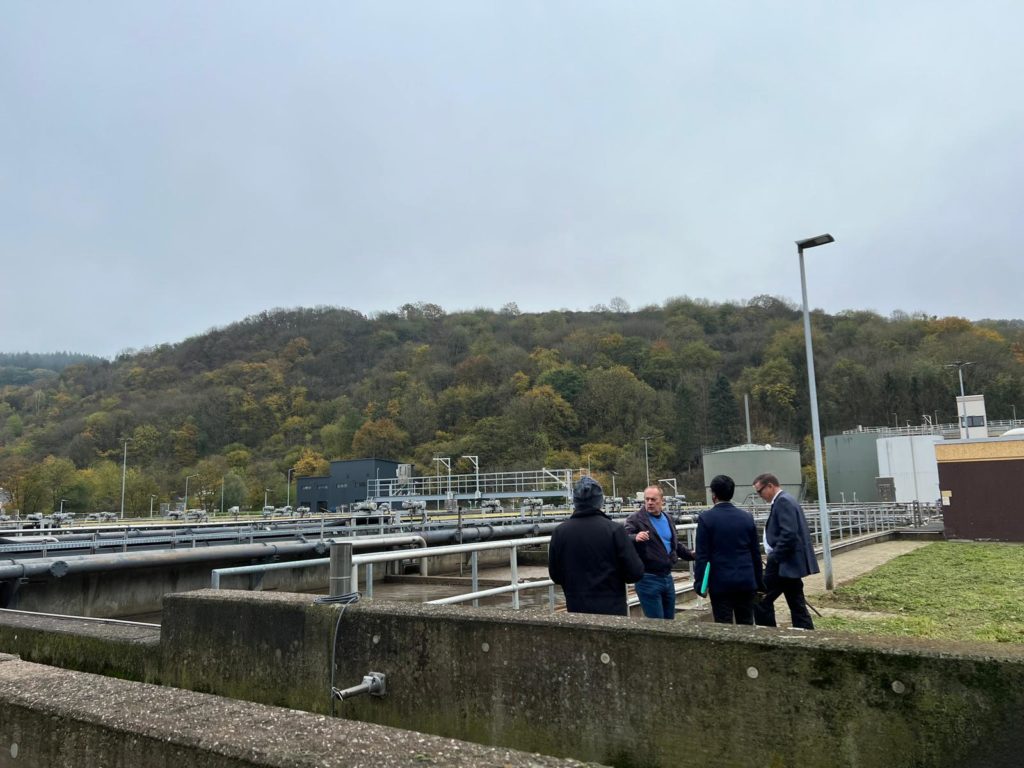 On the second day, the Chennai delegates learned about good practices on zero emission at Umweltcampus Birkenfeld, The Environmental Campus Birkenfeld, which presented the Sustainable Campus Concept. In the afternoon, they finished the visit at ZAK, Central Waste Management Kaiserslautern, checking out a modern waste management facility and the municipal waste management and demonstrating separation of bio waste and plastic.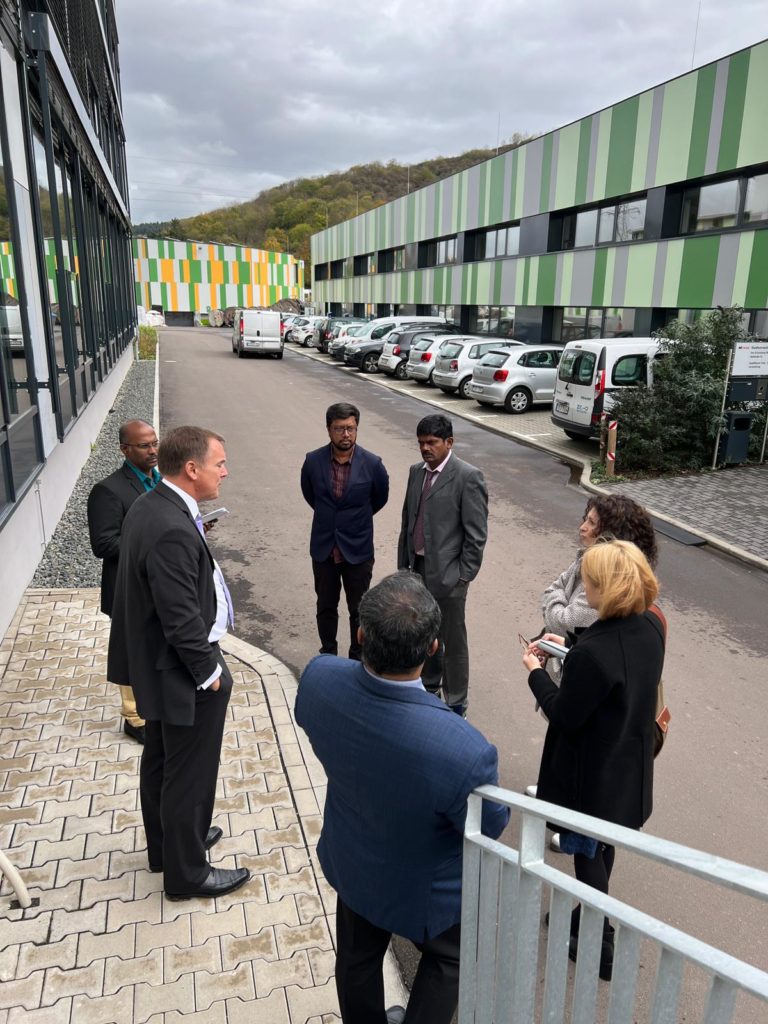 On the last day, the Chennai delegates had a tour of the Trier University of Applied Sciences and observed various demonstrations of auto vehicle safety systems, food technology, efficient heating system, and energy generation. To close off the day, they visited Waste Management Region Trier, where they learned about useful practices of trash separation, advanced technology for waste sorting, and toxic water treatment.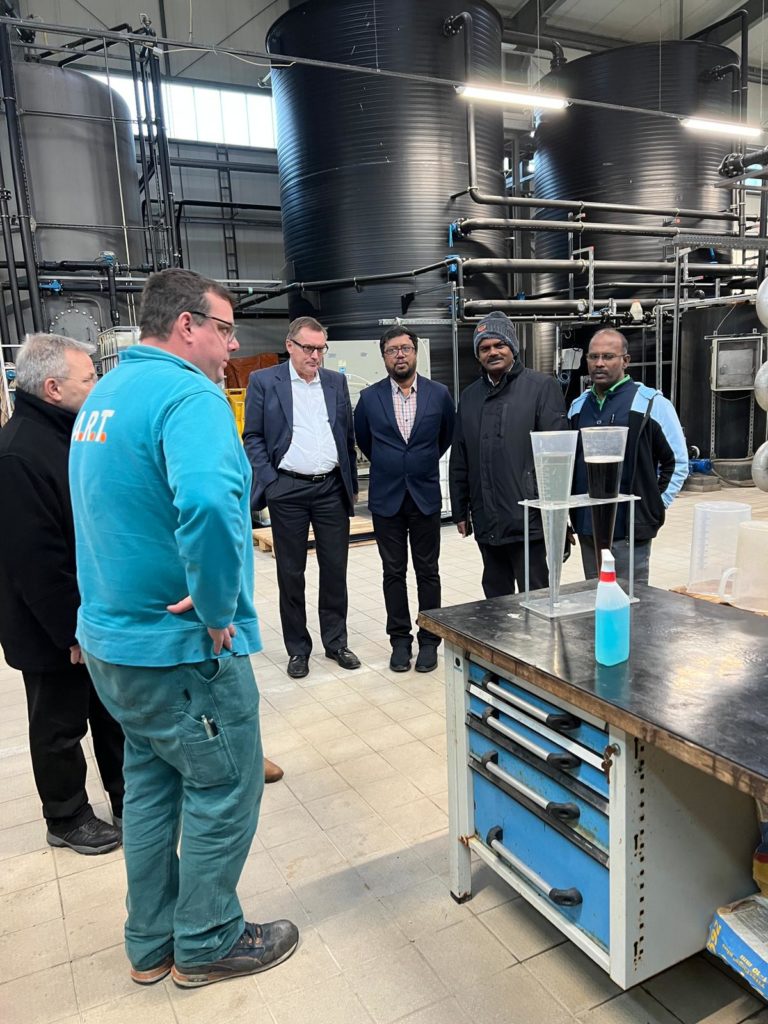 The Chennai delegates' visit in Trier was full of learning sessions of best practices implemented in Trier. Chennai and Trier will discuss their future cooperation and implement a pilot action within the IURC programme.