The IURC NA program organized the return learning exchange study visits to Zaragoza, Mannheim, Braga, Madrid, and the Metropolitan Area of Barcelona during the fall of 2022. The agendas focused on sharing common challenges and solutions on a selection of Joint Areas of Cooperation, ranging from Urban Planning to Renovation Wave and Sustainable Urban Mobility & Transport, amongst others. Below are the highlights from the topics explored:
Ottawa, Canada visiting Zaragoza, Spain
19-21 September 2022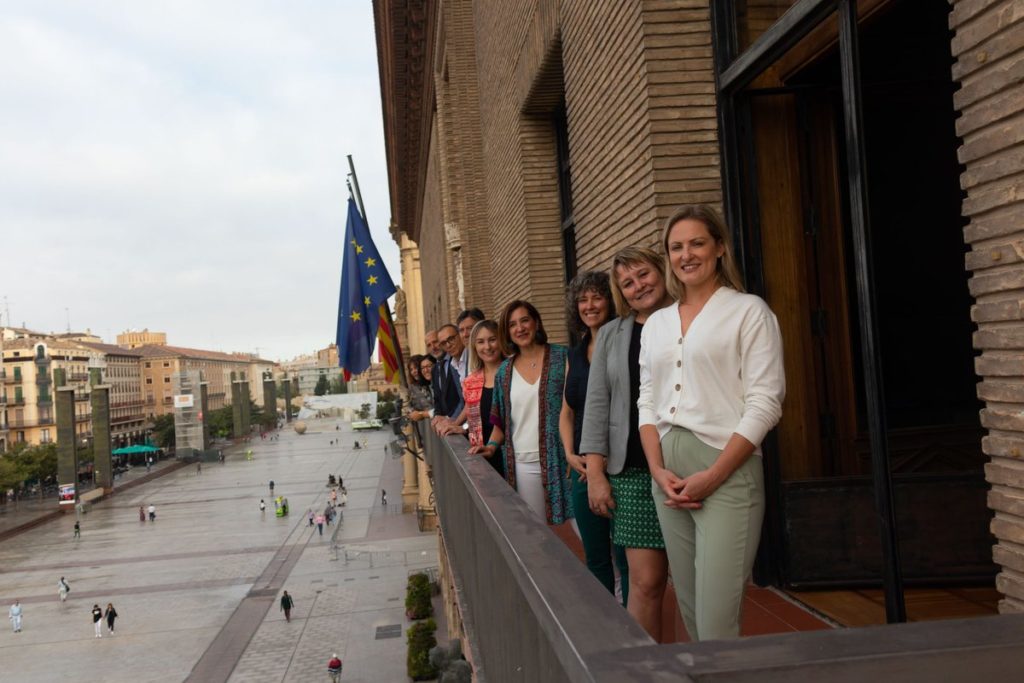 Revitalize their cities through the regeneration of historic buildings and heritage.
Strategies and programs to retrofit social housing with a focus on energy efficiency meetings.
Implementing innovative systems for inclusive economic development in the city of Zaragoza.
Integrating mobility and public transportation strategies aiming at Zero Emissions, such as:
The wireless tramway project and its rollout on city streets, along with a bus network redesign.
Urban goods movement through emerging technologies and innovative delivery models for curb management.
New street designs for active transportation and shared mobility/e-scooters and e-bikes.
St. John's, Canada visiting Braga, Portugal
20-22 September 2022
La Quinta Pedagogica is an urban farm that has become a community center that uses the biodiversity of animals and plants from the region to foster social well-being.
The Sustainability Plan which guides the 37 cities that conform the Eixo Atlantico, including Braga and Santiago de Compostela.
Baterias 2030 is a public-private partnership that intends to change the energy model by supporting renewable energy production and storage in cities.
Waste management strategies and logistics, including pickup schedules, technologies, and financing.
Sustainable Tourism.
The development and implementation of the Human Power Hub, a social innovation center part of Braga BIT.
Startup Braga is an innovation hub supporting small businesses working on the Digital Economy, Health Technologies, Nanotechnology, and Biotechnology.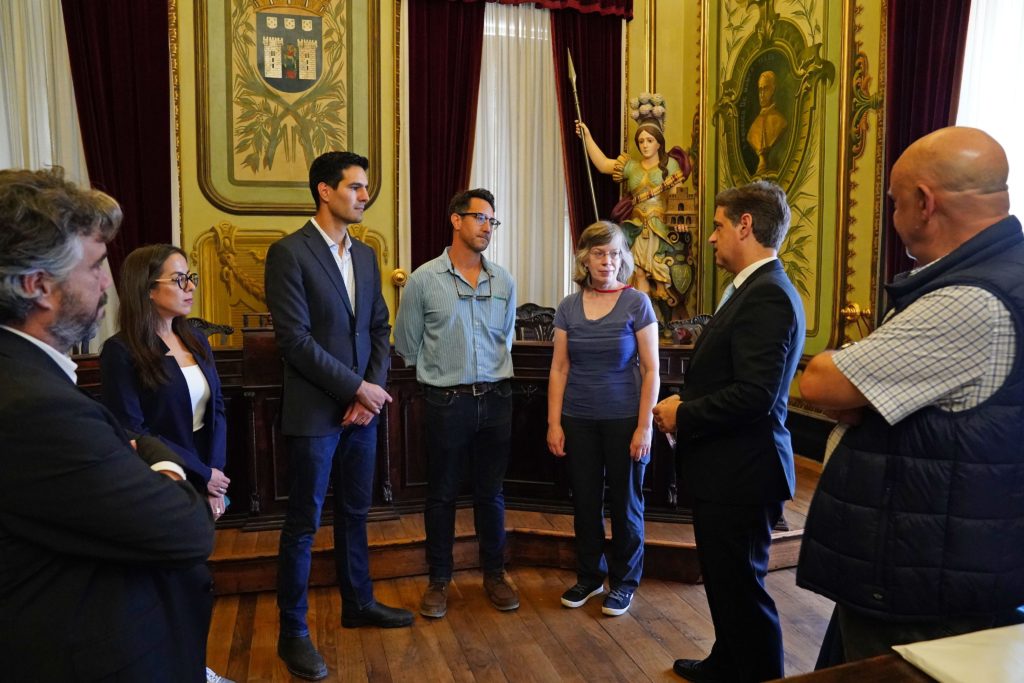 Windsor, Canada visiting Mannheim, Germany
19-22 September 2022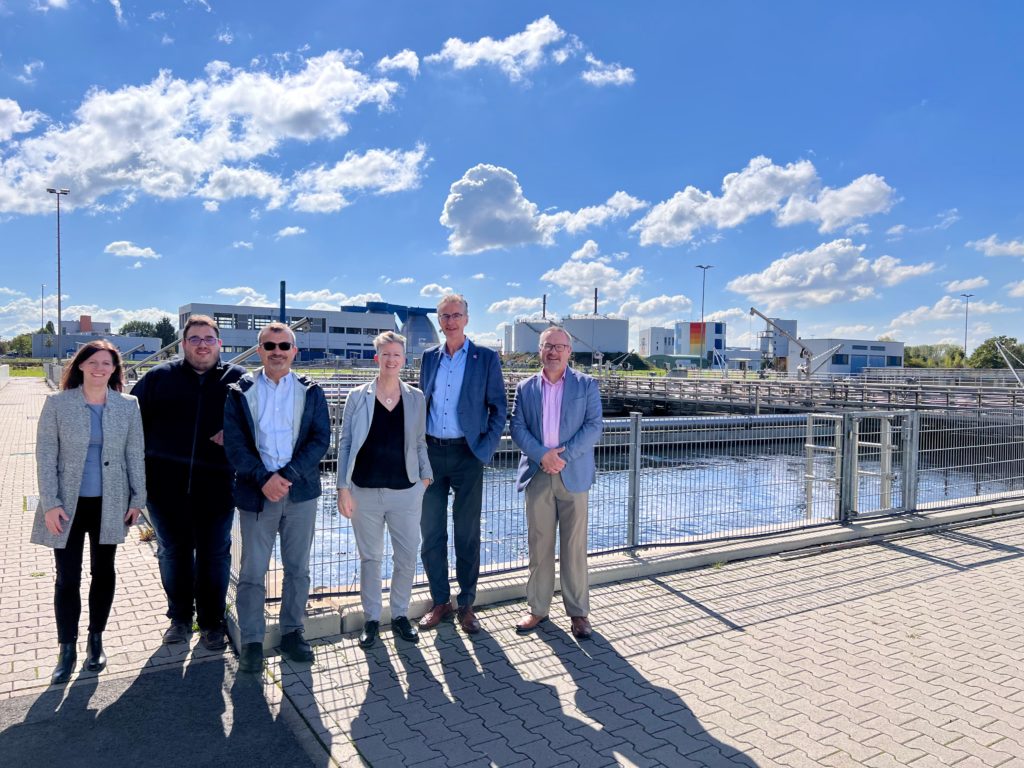 Integration of on-demand services for public transport.
Intermodality and integrated ticketing through a MaaS platform.
Extension of the tram line.
Financing of public transport.
De-carbonizing of the public fleet.
Bus electrification, including challenges such as charging, maintenance, and financing.
Energy retrofitting of public housing.
Energy generation through the sewage treatment.
Biomass plants to heat city districts.
"BUGA" German national garden show as part of Mannheim´s Northeast Green Corridor Project to improve the sustainable quality of life and urban green transition.
Boston and the Northern Virginia Regional Commission, USA visiting the Metropolitan Area of Barcelona, Spain
18-21 October 2022
The revitalization of public spaces through greening, bike lanes, and recreational spaces, along with community projects such as the CIBA Building.
Public housing projects that prioritize energy efficiency, interaction amongst residents, a gender perspective, and a future with fewer private vehicles.
The Llobregat River Regeneration Project which aims to recover the river's biodiversity by expanding green areas and reducing pollution.
The redevelopment of abandoned industrial buildings such as the Molí project, which is a repurposed factory that now serves the community by becoming a public library.
The planning and implementation of the Low Emission Zone.
Infrastructure projects to increase the efficiency of public transport.
Strategies to reduce sea erosion and the creation of barriers to contain sea level rise.
Park and Ride system to incentivize the use of public transport.
Climate shelters.
Urban planning strategies.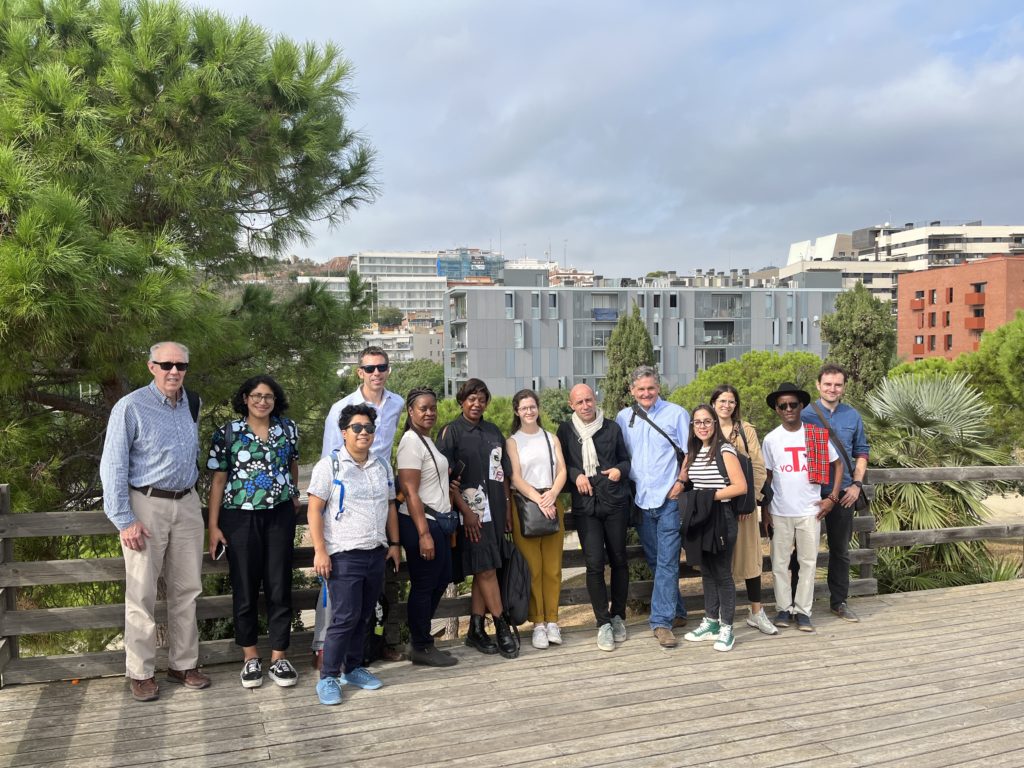 San Diego, USA visiting Madrid, Spain
24-26 October 2022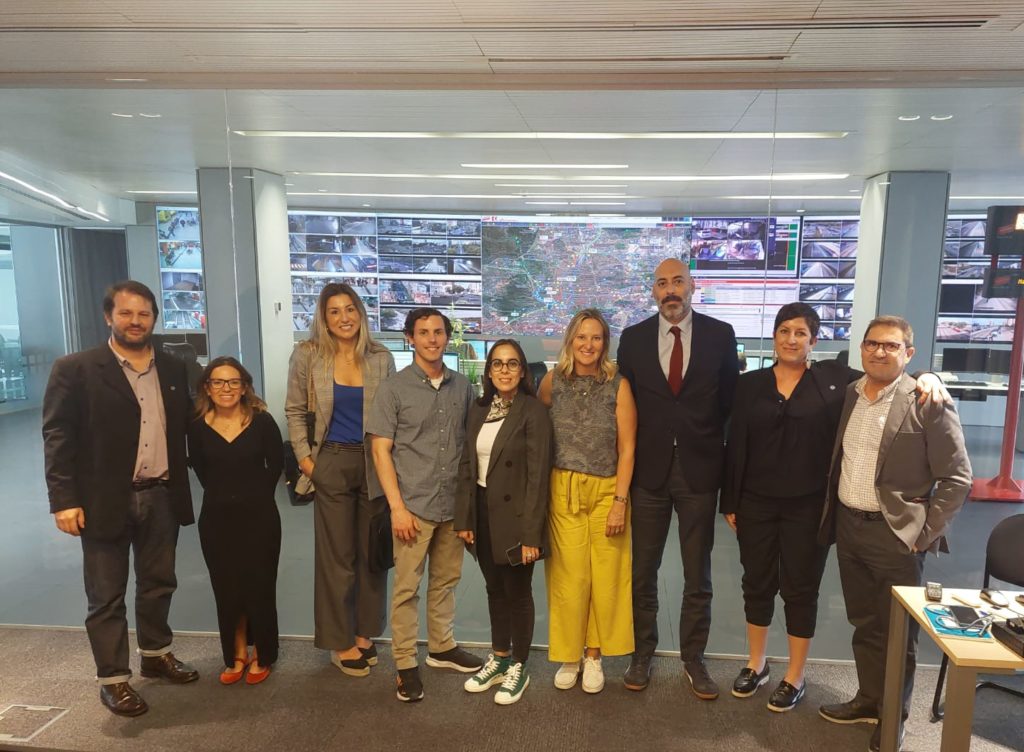 Large-scale urban development through public-private partnerships and the prioritization of sustainable urban mobility and transport.
Large infrastructure projects such as Madrid Nudo Norte to reduce congestion.
The new M-30 underpass and its relation to the development of public spaces and housing.
New cycling infrastructure.
The demolition of overpasses to enable opportunities for wider sidewalks, bike lanes, and safer crossing.
New public transport technologies such as electrification and hydrogen buses.
Traffic Management Centers.
Parking lots transformed into urban mobility hubs with car-sharing, electric vehicle charging, last-mile delivery centers, and micro-mobility options.