Four delegates from Madrid have just visited Melbourne to deepen pilot project cooperation in the fields of mobility and urban greening. The delegation included following experts:
Nicolas Gharbi, Principal Advisor for City Diplomacy and International Affairs, Madrid City
Pedro Fernandez Lopez, Head of Department, Planning and Infrastructure, Madrid City
Lidia León Talavera, Vice-Director of Operation Centres, EMT Madrid (Madrid Public Transport Company)
Sergio Fernández Balaguer, Head of International Department, EMT Madrid (Madrid Public Transport Company)
The mission established a mutually-beneficial and future-oriented relationship between not only the involved municipalities but also with the academic sector. The activity started with a joint meeting with other IURC pilot cities – Brisbane and Florence – on Tuesday 7 March. The joint event at Melbourne City Council was opened by Ms Sally Capp, Lord Mayor of Melbourne as well as by HE Gabriele Visentin, Head of the EU Delegation to Australia (live-streamed from Canberra). Michel Mouchiroud and Kamolwan Panyasevanamit aka Lingand – both from the EU' FPI Asia Pacific team – participated in the event that was moderated by RMIT Professor Bruce Wilson, Australian IURC Coordinator. After an inspiring talk by Jocelyn Chiew, Director of City Design in Melbourne, delegates engaged in small groups discussions about sustainability, urban futures and urban mobility. Dr Emma Shortis, European Union Centre of Excellence, set the scene for the discussions. Ms Rebecca Arnaud, Brisbane City Council, then shared a presentation about the potential gains from city-to-city collaboration based on her experience in the IURC exchanges with Barcelona and Hamburg. In the afternoon, business and academic representatives joined a discussion round led by Professor Marco Amati, Centre for Urban Research at RMIT, sharing his thinking on sustainable urban futures. The round included brief speeches on urban challenges and potential collaboration.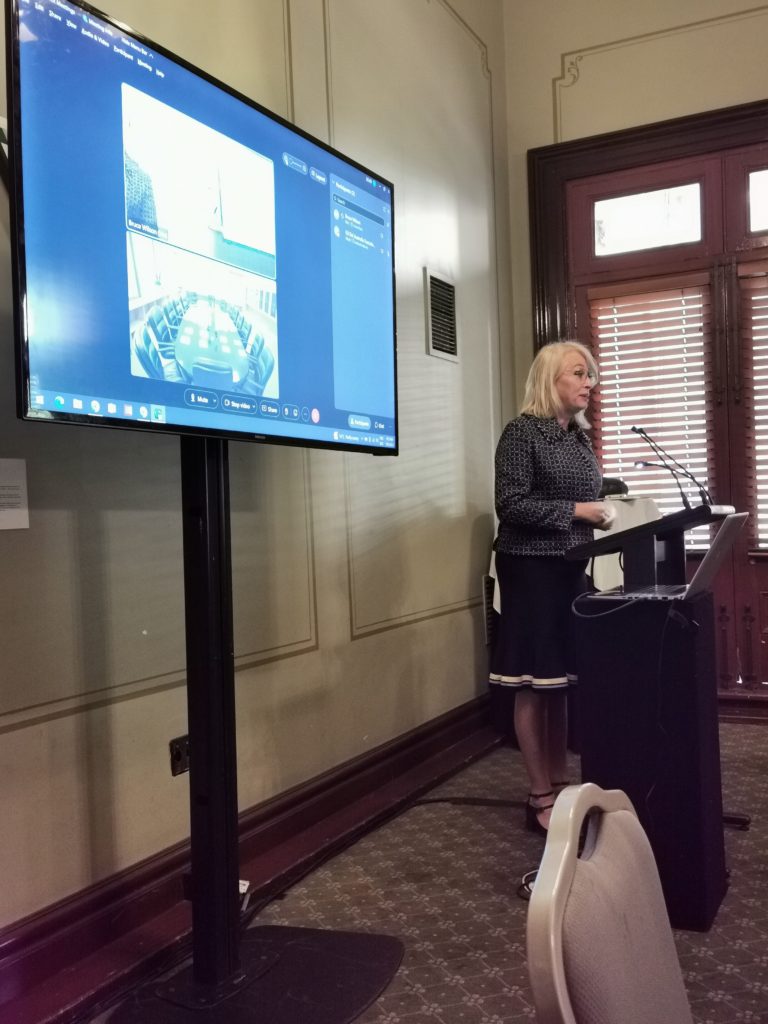 The Madrid delegation then held bilateral meetings from Wednesday 8 to Friday 10 March 2023. The agenda included discussions about the Victorian transport planning scheme as well as about other relevant urban mobility areas. The walking tour included the bicycle lane extension, pedestrian priority zones, disability access and parking areas. Melbourne experts also introduced the Greenline project to revitalise the North Bank of the Yarra River. Madrid experts also visited the Tram Hub at Yarra as well as the Metro HQ to brief about the Metro Tunnels Project. The follow-up visit of Melbourne experts to Madrid is scheduled for the 2nd half of 2023.