On 27 April, Bangkok and Milan held a meeting to provide updates on Bangkok's District Food Management Sandbox initiative and discuss the programme of an exchange visit in which Bangkok will take part in Milan. The participants on the Bangkok side included the food policy working group, set up for cooperation with Milan within the IURC framework and led by a deputy permanent secretary of the Bangkok Metropolitan Administration, as well as the directors of Samphanthawong and Huai Kwang district offices. On the Milan side, participants included officials from the Milan Municipality's food policy department and the Milan Urban Food Policy Pact (MUFPP) Secretariat.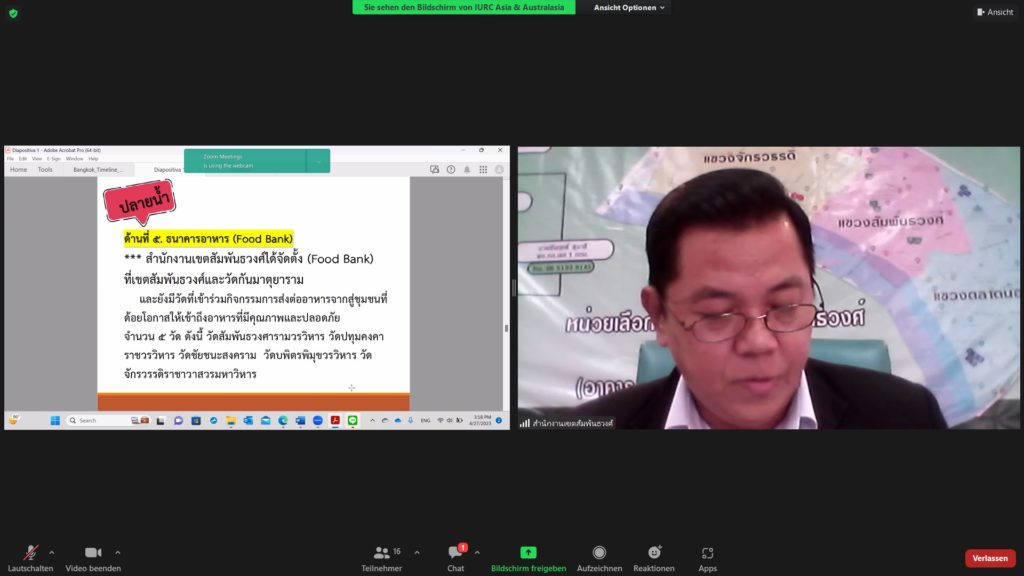 The District Food Management Sandbox is being implemented in two Bangkok districts that are popular for street food. Samphanthawong is known for its Chinatown area while Huai Kwang is dubbed the New Chinatown. The initiative drew inspiration from the six categories of the MUFPP for an integrated approach to food system management and engages six key stakeholders, namely schools, temples, hotels, shopping malls, street food vendors and government offices. Key topics include food production, access and equity, food loss prevention and food waste management.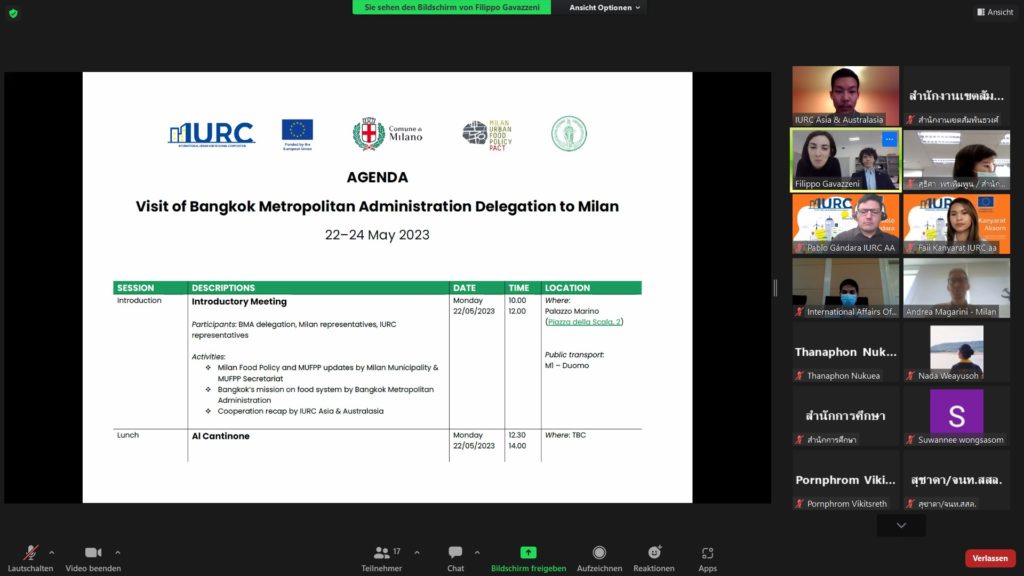 Regarding the exchange visit that will take place on 22-24 May, the delegates from Bangkok will visit one of Milan's food waste hubs, a wholesale market, the municipality's waste management company and a central kitchen cooking food for Milan's public schools. Two workshop sessions will be dedicated to dialogue on the cooperation and support to the development of a Bangkok food strategy.