A 3-member delegation from the Greek cities of Trikala, Farkadona and Meteora visited the mountain city of Leh in India from 5–8 June, 2023 as part of the ongoing cooperation between the two regions. The focus of cooperation is urban planning, while the delegates shared their commonalities and challenges in terms of location, potential for tourism, funding, etc. The delegates had meetings with the Municipal Committee of Leh, Urban Local Bodies Department, Housing and Urban Development Department, and NGO working on development, and the National Institute of Himalayan Environment.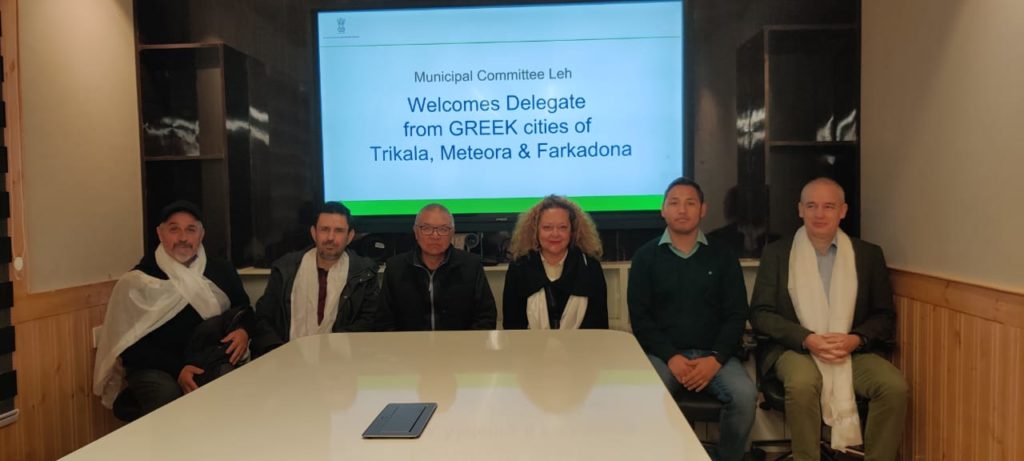 During many rounds of discussions, they dwelt upon city planning, tourism planning, solid waste management, bioremediation, water management, etc. There are numerous lessons learned from this cooperation and exchange visit. Specifically:

The two cities share common characteristics in terms of tourism development, location, etc.
Local authorities, regardless of size and conditions, can develop a comprehensive multidimensional strategic plan in cooperation with all key stakeholders.
Municipalities can adopt best practices based on the cooperation with other cities for the benefit of their citizens.
Funding can open up opportunities for cooperation between the two regions.
Smaller size cities can still be recipients of adequate funds as long as they show persistence and planning skills.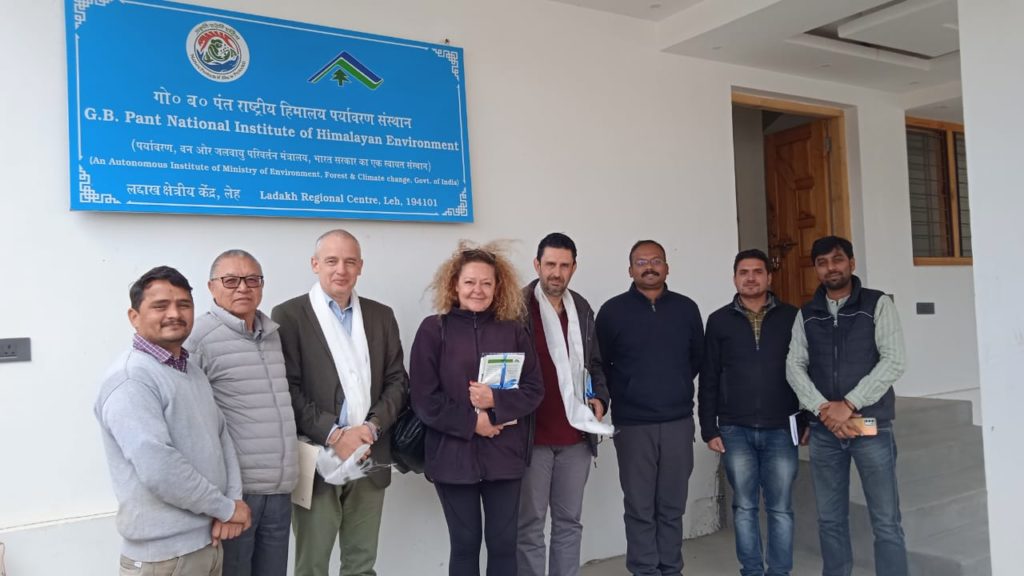 As a way forward, the expert from the city of Farkadona will review EU funding cooperation opportunities with Indian cities or institutions on sustainable urbanization topics. Leh and Greek cities will be key participants in the biomining cluster event in August 2023. Finally, as part of an EU funded project, Leh will be the subject of a flood management study.
The exchange visit was also reported by one media outlet, The Earth, on 7 June.