A three-member delegation from Alto Minho, Portugal visited Jamshedpur, India from 18 – 21 April, 2023 as part of the ongoing cooperation between the Intermunicipal Council of Alto Minho (CIM Alto Minho) and Tata Steel Utilities and Infrastructure Services Limited (TSUISL) Jamshedpur. The focus of cooperation is solid waste management. 
The visit started off with a meeting with the team of corporate services Tata Steel and TSUISL. The city teams exchanged their respective city planning practices with specific focus on solid waste management & water management. This was followed by a site visit to explore various urban municipal services maintained by TSUISL.
During the many rounds of discussions and brain storming between the cities, they discussed the various services Tata Steel is providing for Jamshedpur through TSUISL and the challenges the utility company faces on an everyday basis. To fully comprehend the entire value chain of solid waste management in Jamshedpur, site visits were organized to experience the processes involved in door-to-door collection, source segregation, transfer stations, waste processing, dumping, etc. The delegation also visited the water treatment facilities including the waste water treatment facility. Site visits were also conducted to the citizen service centre (JUSCO Sahyog Kendra), Integrated Command and Control Centre (ICCC) and various parks in the city.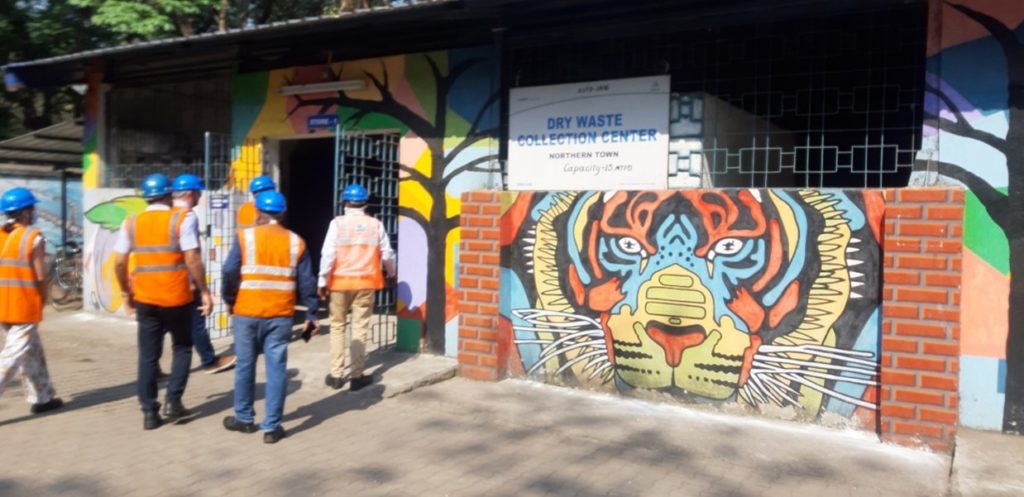 There was much learning and praise for Tata Steel's exceptional service delivery in door to door waste collection, removal of legacy waste, refuse-derived fuel (RDF) facility as well as their satellite observation of raw water, their Non-Revenue Water (NRW) which is much lower in comparison to most EU cities, improvement of complaint management system and the performance of their ICCC.
In conclusion, it has been agreed that Alto Minho will support Jamshedpur in implementing the waste deodorization technique in one of the waste management plants, which may then be replicated in other plants as well. Alto Minho will share all the necessary information including the technical specifications for implementing this technique. While, Tata Steel & TSUISL have agreed to share the best practices of their public administration system. The IURC programme will continue to facilitate the cooperation between the two cities by providing a platform for exchange of information, participation in relevant events and promotion of the cooperation between the two cities globally. 
Media
Mashal News – Agreement on Mutual Cooperation between Alto Minho and Jamshedpur
Lagatar News – Portugal team visits Jamshedpur to explore urban service
The Town Post – Portuguese Delegation from Alto Minho Visits Jamshedpur for Urban Services Collaboration
The Telegraph online – Portugal team in Jamshedpur
The Avenue Mail – Alto Minho to support Jamshedpur in implementing waste deodorization technique