Today is the opening ceremony of the Eco School Vocational Training Programme at Valdor Secondary School, Seberang Perai. It was officially launched by YAB Tuan Chow Kon Yeow, the Chief Minister of Penang in the presence of over 120 pax. This is the Seberang Perai City Council's second pilot project featured in the International Urban and Regional Cooperation for Asia-Australasia (IURC AA)'s Urban Cooperation Action Plan (U-CAP) between IURC cities of Seberang Perai, Vila Nova de Famalicão and Maia (Portugal). The IURC AA is funded by the European Union and Seberang Perai was selected as an IURC city in the Penang-Portuguese cluster of cities in September 2021.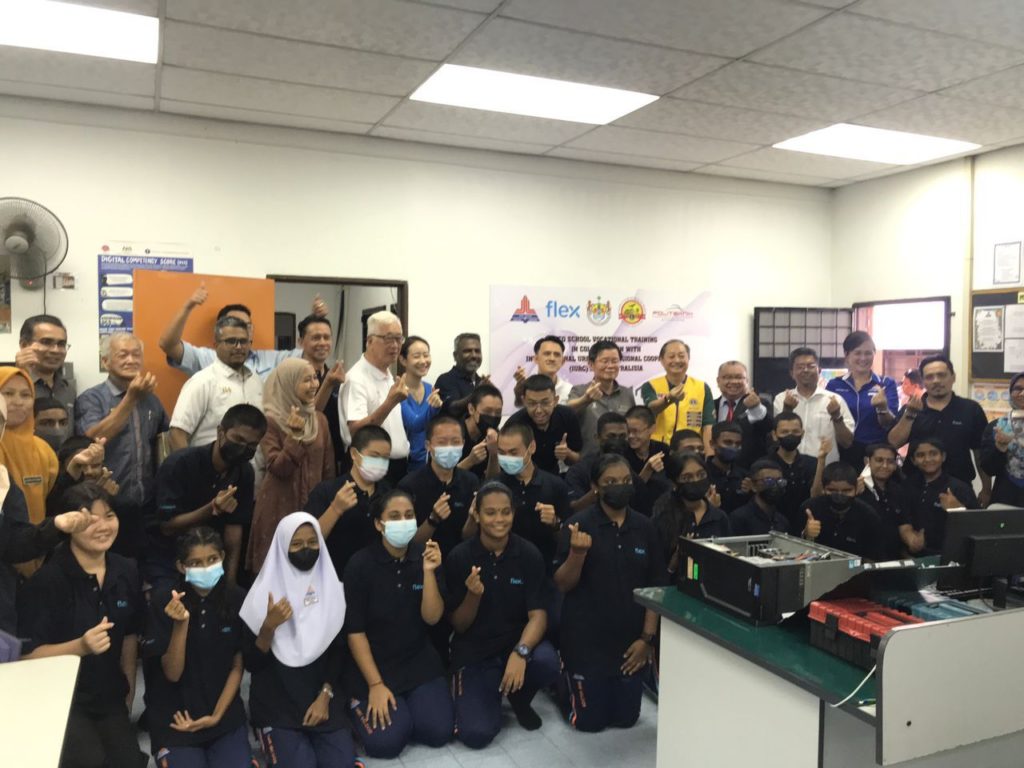 The Mayors of these three cities have executed two Memorandums of Understanding dated 19 August 2022 and 15 September 2022 respectively to cooperate and jointly implement circular economy waste management pilot actions.
The objective of this eco-school vocational programme is to train, equip and inculcate valuable skills for students in Form 4 and Form 5 (16 to 17 years old) in understanding and applying the concept of closing the loop on e-waste (managing unwanted/discarded computers), how the circular economy tech loop is applied to repair old/discarded computers, redistribute the repaired computers for free to students who are unable to afford purchasing brand new computers.
This pilot action was inspired by Monster Hospital, a eco-school vocational programme that was shared during study visits to Portugal in April and October 2022. It has been localised and designed with a long-term vision to encourage vocational training at eco-schools and scaling education relevant to the circular economy waste management. It was made possible with the meeting of minds of the following strategic partners from the private sector and academia supporting Valdor Secondary School. They are:
Lions Club Bayan Baru, Penang
Flextronics (Penang) under their Eco Community Programme
Politeknik Malaysia Metro Tasek Gelugor
The roles of the strategic partners are as follows. Lions Club Bayan Baru is responsible for collecting old and discarded computers to be donated to Valdor Secondary School's vocational training programme. Flex Penang Plant 5 will provide the trainers and the first cohort of students consisting of 25 pupils were chosen by teachers to participate in the Eco-School Vocational Training Programme.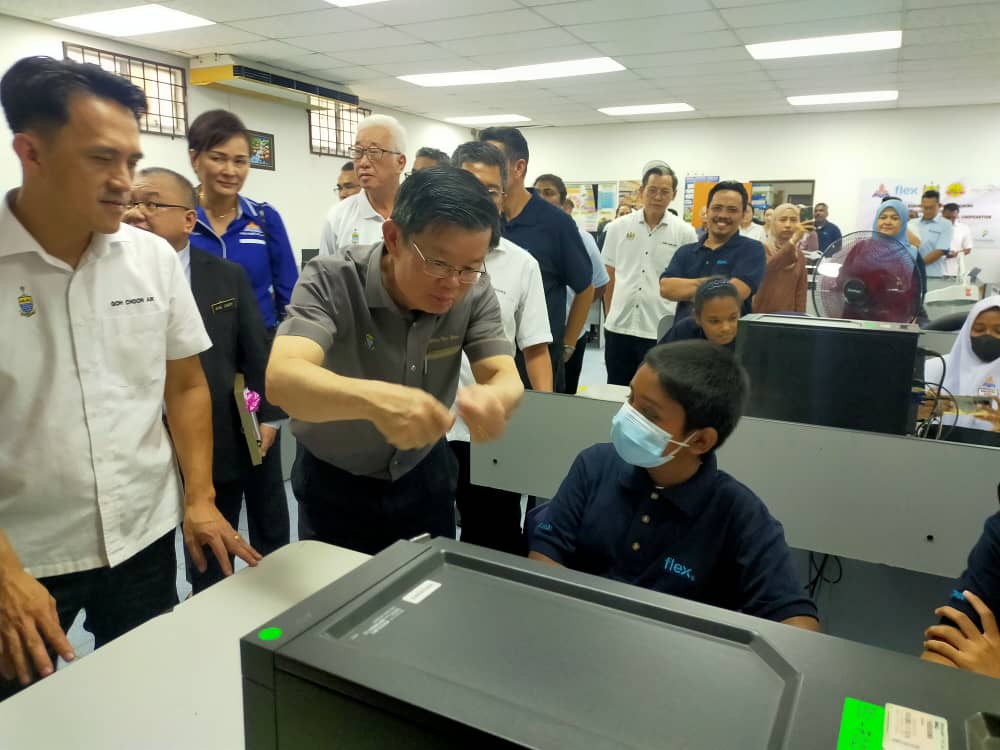 The vocational training programme will be held 2 hours every Saturday. Flex Eco Community Trainers have designed the 2 month programme and it is targeted to be completed before December 2023. Pupils who completed the vocational course successfully will be awarded a certificate by the Politeknik Malaysia Metro Tasek Gelugor in recognition of their skills and capability. The computers which are successfully repaired during the vocational programme will be donated to the students who need these computers. This concept has been aligned with Seberang Perai City Council's sustainable resource management practices of repair and regift.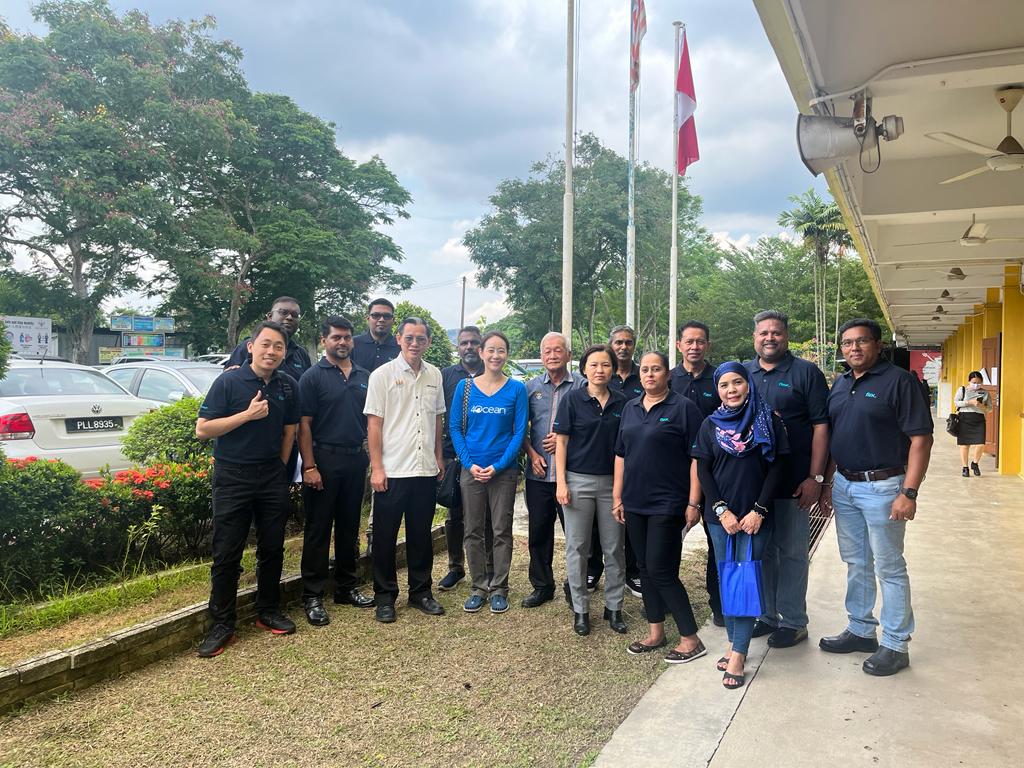 The IURC AA team would like to thank YAB Tuan Chow Kon Yeow, Chief Minister of Penang, YBhg. Dato Azhar bin Haji Arshad, Mayor of Seberang Perai for awarding us the certification of appreciation for facilitating the city-to-city cooperation and city-to-city learning since September 2021.
The event was reported by the cities, local media and IURC: