The International Urban and Regional Cooperation (IURC) Latin America programme proudly announces its active participation in the second edition of the International Summit of Habitat for Latin America and the Caribbean (CIHALC 2023), which took place from August 28th to 30th, 2023 in Zapopan, Mexico. The event served as a platform for dialogue, cooperation, and sharing innovative solutions aimed at addressing urban challenges in the region and promoting sustainable urban development, in alignment with the United Nations' Sustainable Development Goals and the New Urban Agenda.
IURC Latin America, in collaboration with the Global Covenant of Mayors for Climate and Energy (GCOM), brought together 23 delegates from Mexico, Colombia, Brazil, Chile, Argentina, Greece, Italy, and Costa Rica. The delegation participated in various discussions and panels during the summit, highlighting the importance of international cooperation and knowledge exchange in advancing sustainable urban development. The event's agenda encompassed a wide range of topics centred on democratic governance and the importance of international cooperation through city network and multi-stakeholder alliances.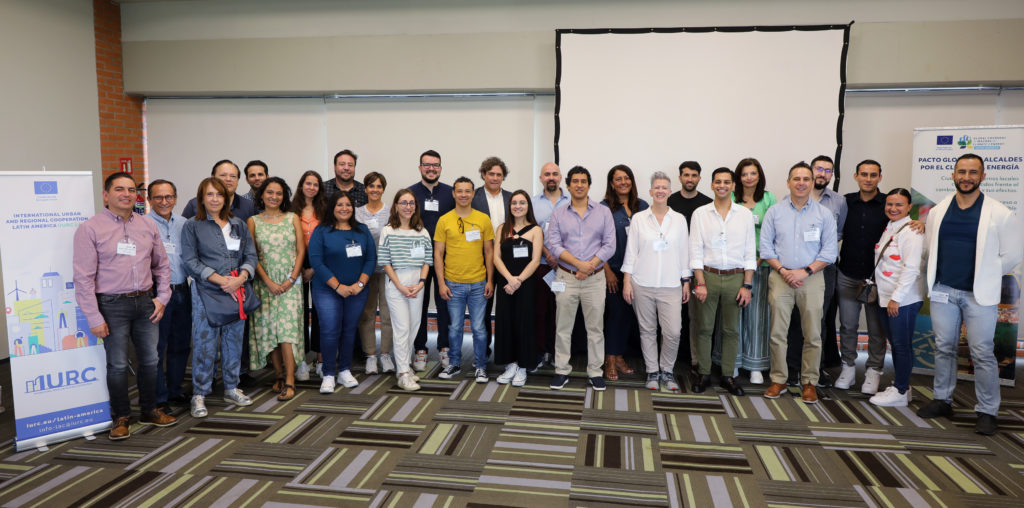 The collaboration between IURC Latin America and GCOM was a highlight during the event. Both programmes organized a panel on August 29th about how to accelerate climate actions in cities with the support of the European Union. The panel featured high-ranking officials such as the Mayor of Tópaga (Colombia), Mr. Alvaro Henry Barrera Díaz; the Vice Mayor of Oreamuno (Costa Rica), Ms. Viviana Carpio; the Mayor of Palora (Ecuador), Mr. Estalin Tzamarenda; as well as Mr. Daniel Reyes, Chief of Urban Planning for Puerto Montt (Chile).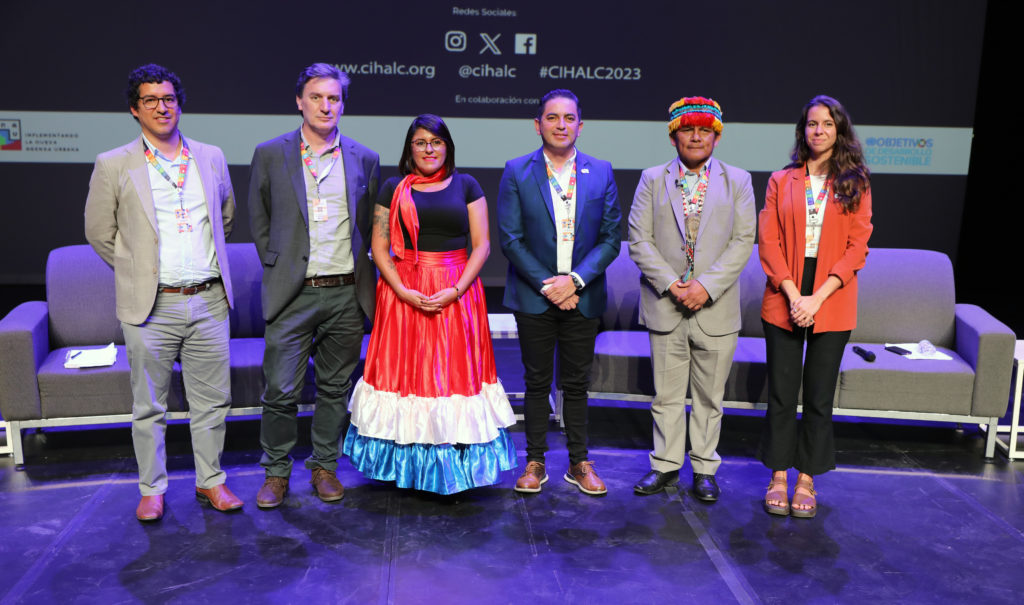 The delegation also had the opportunity to experience the cutting-edge urban transformation of Guadalajara on August 27th during a technical workshop and complementary field visits to the historic centre. Two ground-breaking projects were visited: "Paseo Fray Antonio Alcalde," a new design for the most congested avenue transformed into 2.5 kilometres of shared street, fostering pedestrian-cyclist harmony and sustainable urban life; and "Ciudad Creativa Digital," an innovative ecosystem fostering collaboration, supporting startups, and embracing education, shaping Guadalajara into a beacon of technological innovation and cultural development. These projects highlight the city's commitment to revitalizing public spaces and promoting forward-thinking urban solutions.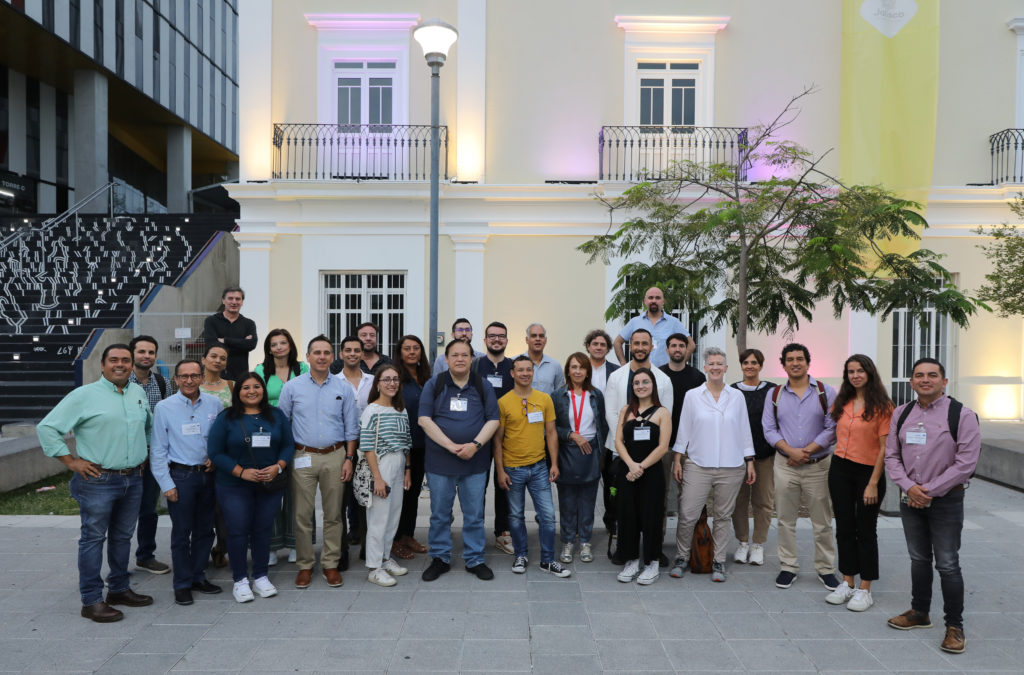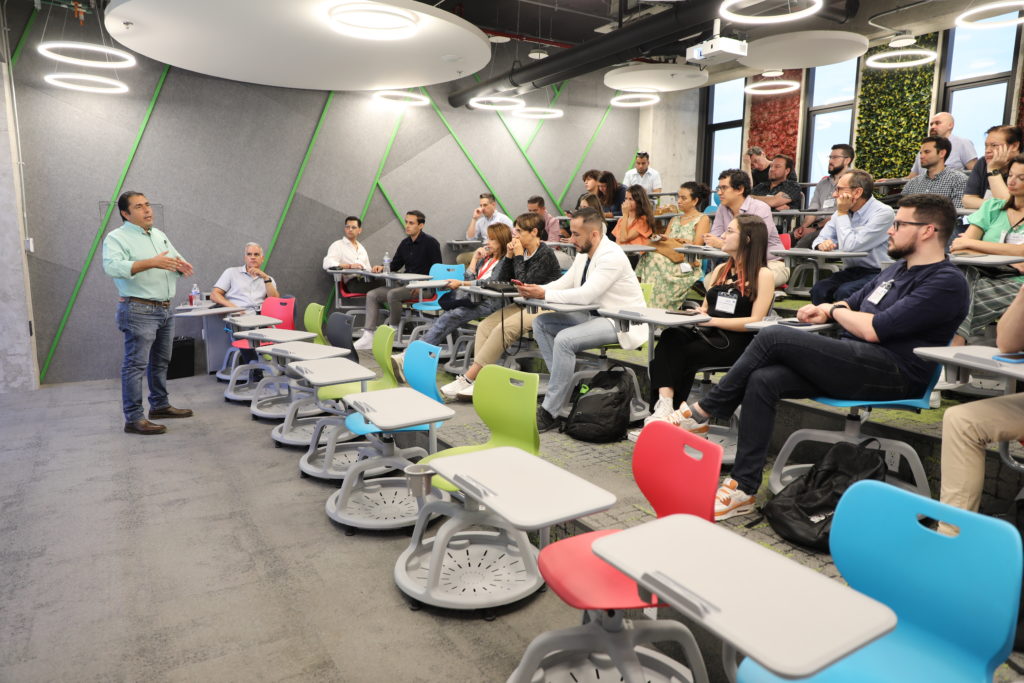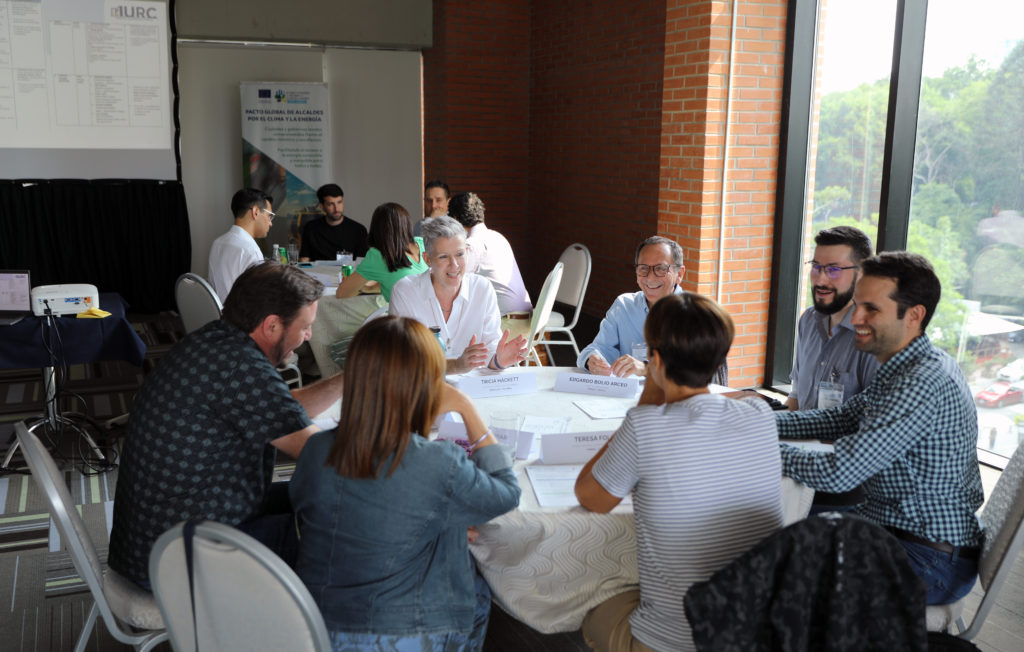 The CIHALC 2023 summit marked another successful milestone in the journey towards sustainable urban development. The event not only showcased the commitment of Latin American and Caribbean countries to address urban challenges but also underscored the importance of international cooperation and the European Union in creating lasting positive impacts.