Baltimore City, through the Baltimore Development Corporation, has entered into a formal partnership with the City of Turin through the Torino City Lab to promote social innovation in both cities. The goal is to reinforce cooperation channels among Turin and Baltimore to cross-fertilize its local innovation ecosystems and favor the acceleration/growth of innovative businesses operating in the field of smart cities and communities.
In 2018 the cities of Baltimore and Turin were partnered as part of the European Union's International Urban Cooperation (IUC) program to exchange knowledge on social innovation, neighborhood regeneration, re-use of vacant properties, and attracting and retaining startups and venture capital. Through the IUC, both cities established a robust international cooperation to strengthen their respective social innovation economies.
The Baltimore Development Corporation (BDC), the lead entity representing the City during their participation in the program, learned about the Torino City Lab during their visit to the Italian city. This initiative, launched by the City of Turin, consists of a coordinated system of actions to transform the City into an "open-air" laboratory of frontier innovations where companies, testing their solutions, gain a reference of validity and quality of their project, prepare to implement it in different contexts and measure its social impact. Startups get an opportunity to work with key players such as entities who manage public services and assets (energy, mobility, water, waste), large companies that may support the diffusion and scalability of the solutions, and non-profit organizations.
As a result, BDC, which serves as the economic development arm of the City of Baltimore and the Torino City Lab, established on July 6th, 2020, a partnership agreement that will allow Turin companies and entrepreneurs interested in expanding to the United States (US) set up a business location in Baltimore. BDC will provide its business support services to help ensure the success and growth of Turin-based companies in the US. Included is one year of complimentary (≈16,000 EUR) services and resources of the Emerging Technology Centers' (ETC) InncuabteBaltimore program for up to 5 Turin-based companies participating in the Torino City Lab program. Support includes:
Coworking space
Access to ETC's C-Level Advisors
Access to legal and accounting resources to navigate international laws and banking
Sourcing for language translators and interpreters as needed
Networking
On the other hand, BDC will coordinate potential business expansions with the City of Turin and Torino City Lab for Baltimore-based companies and entrepreneurs seeking to expand in the European Union. Turin will support those companies in providing the assets to test innovative/pre-commercial solutions in real conditions.
IUC provided a platform for Baltimore and Turin to exchange knowledge, attract investment from the US to EU initiatives and consolidate opportunities for EU companies to enter the US market. Most importantly, they have established the foundation for a long-lasting partnership to jointly develop solutions to the most pressing problems in their communities.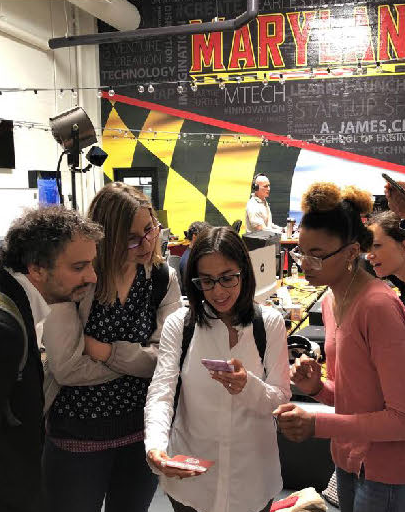 "In terms of learning through the IUC program, [the cooperation with the City of Baltimore] re-affirmed the crucial role of public institutions as key players to promote urban development based on principles of equity, inclusion, community welfare, and local production in deprived urban areas."
– FABRIZIO BARBIERO, CITY OF TURIN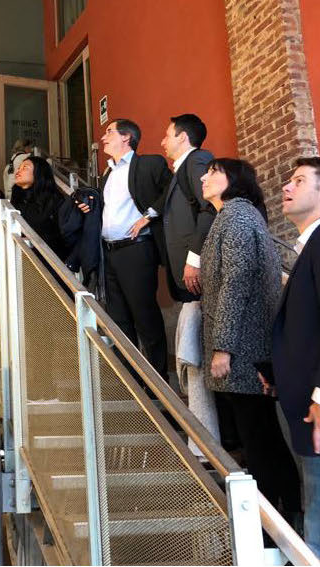 "Baltimore and Torino have many common strengths and challenges. Most importantly, both cities have a strong desire to succeed and improve their future through innovation. It is this optimism and grit that has forged a strong cooperation between our cities that is sure to last beyond this program. Baltimore plans to highlight the IUC program in its upcoming strategic plan as a successful effort to expand Baltimore's global reputation and adopt best practices from peer cities."
– COLIN TARBERT, CITY OF BALTIMORE