"This is a make-or-break decade" for climate change and the just transition, so said Normunds Popens, Deputy Director-General of the European Commission's DG REGIO as he opened the International Urban and Regional Cooperation (IURC) programme's Annual Event on 23 & 24 November 2021. With this quote from Commission president Ursula Von der Leyen, Popens drew the audience's attention at once to the urgency of change and the importance of ensuring that such change is cross-sectoral and socially just.
In his welcome speeches, Popens cited the many initiatives that the Commission has in place to ensure that these combined goals can come about: the New Leipzig Charter, the Urban Agenda for the EU, Cohesion Policy, the European Urban Initiative, the Mission for Smart and Climate Neutral Cities, and the New European Bauhaus. All of these have one thing in common: it will be in a large part up to cities and regions to ensure that they come to fruition. For this to become reality, Popens called for a change in Paradigm, while acknowledging that "many cities are showing the way ahead."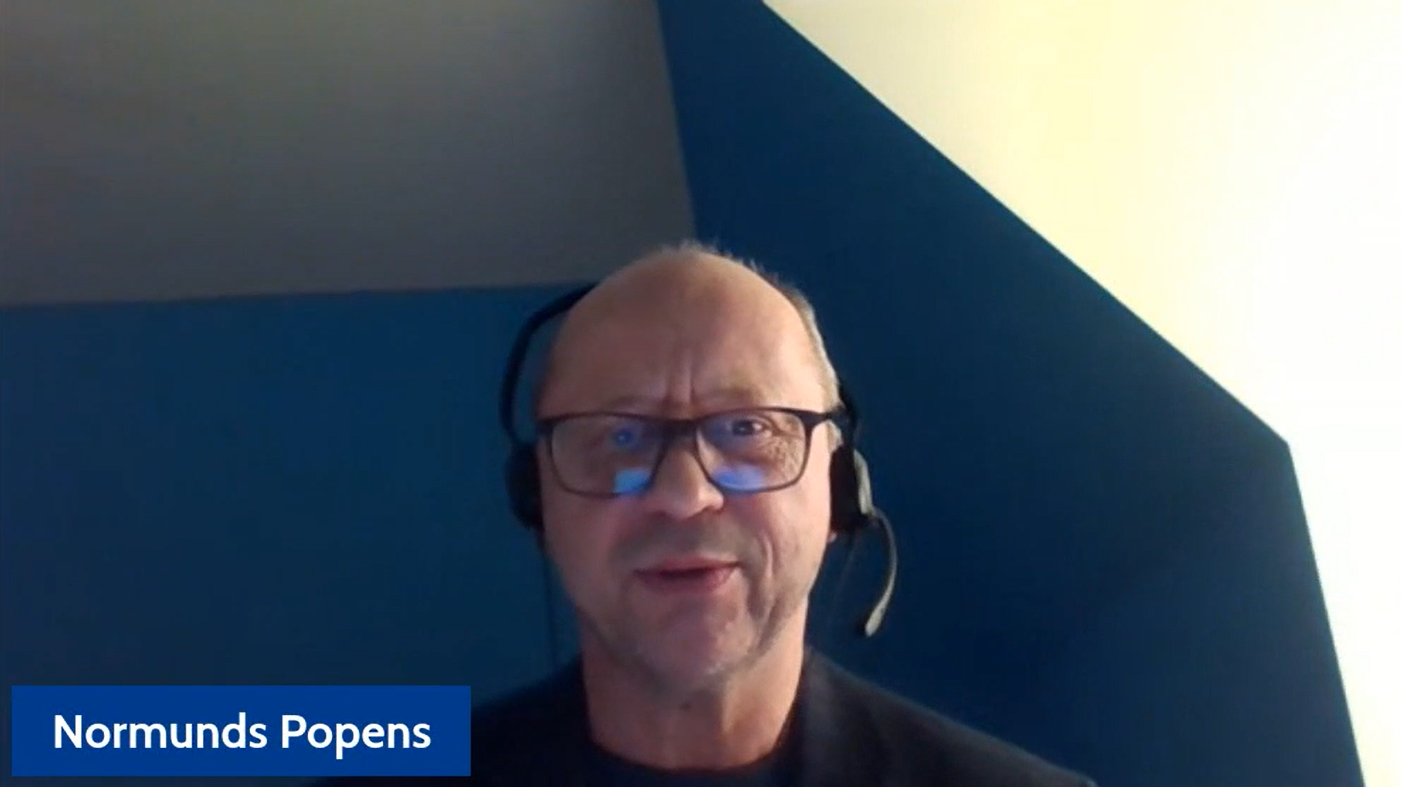 The IURC programme, Popens said, will be a key vehicle for achieving this, ensuring that change spreads through the "global to local, public and private," by providing cities and regions with "networking opportunities" for "sharing best practice and receiving funding." He pointed to the spirit of IURC, that this development is not limited to European boundaries but that "all the experiences here, we would like to share with our partners globally."
This global dimension of European progress was also emphasised by Stefan Schleuning Head of Unit for Industrialised Countries & Foreign Policy Support in the European Commission's Foreign Policy Instrument, who also opened the event on both days. "Through this programme," he said, "our mission is to put European foreign policy into action." The role of the IURC programme in bringing EU policy such as the European Green Deal and the Digital Decade to cities and regions is key, he said – as these are "working in direct and daily contact with the citizens."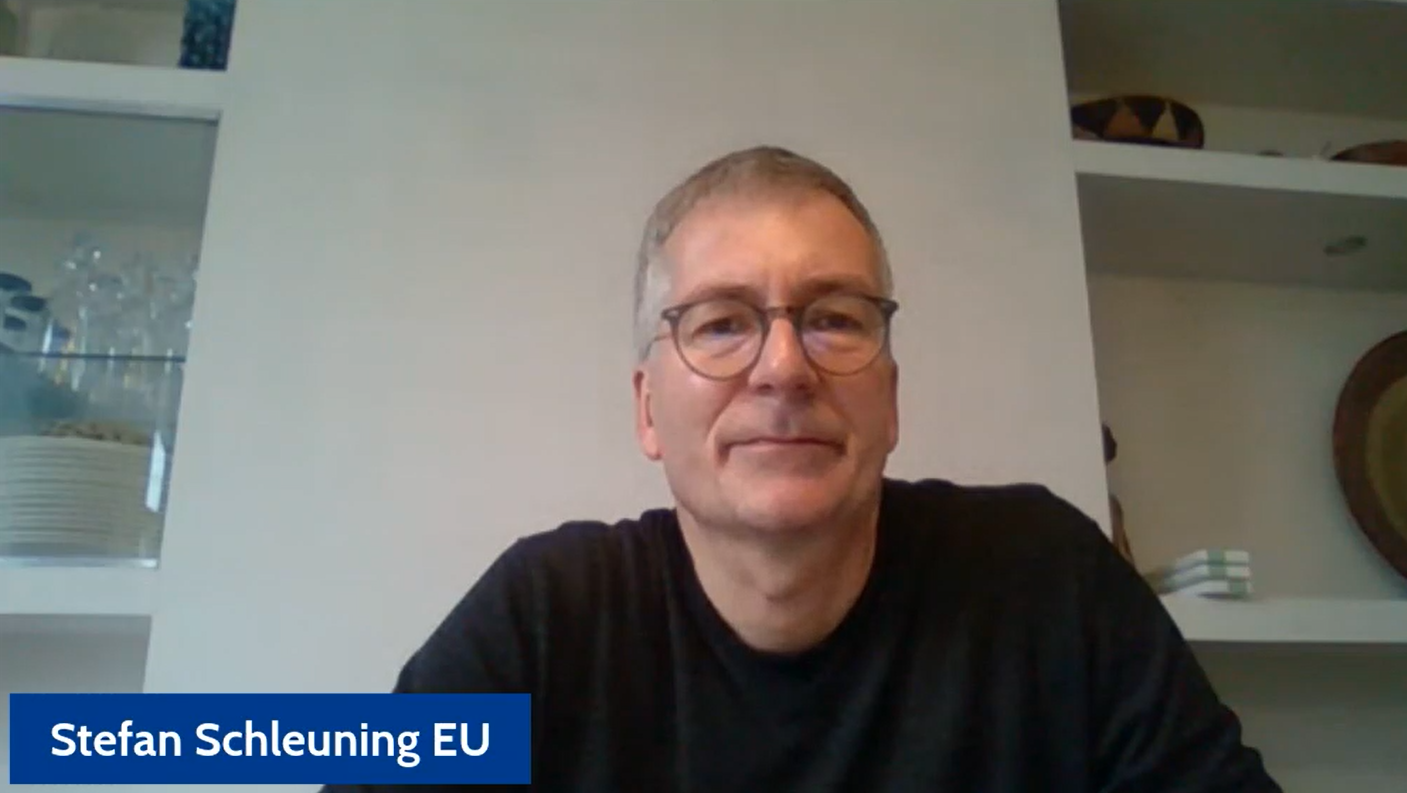 Schleuning emphasised the great work of mayors and their "major impact in their localities but also united globally in the fight against climate change." And went on to hail the great success of the former phase of the IURC programme in achieving this, from assisting in the establishment of a freight train from Mannheim (DE) to Chongqing (CH) all the way to promoting gender equality across the globe's cities. He also pointed to the programme's utility in fighting Covid-19, from helping cities exchange on keeping the elderly safe to maintaining hygiene on public transport.
On 23 November, the welcome speeches were followed by an institutional dialogue moderated by Ronald Hall (Senior Adviser, Directorate-General for Regional and Urban Policy, European Commission). Hall introduced Pia Laurila, Policy Officer in Urban Policy for the European Commission's Directorate-General for Regional and Urban Policy, asking her to shed some light on the New Leipzig Charter.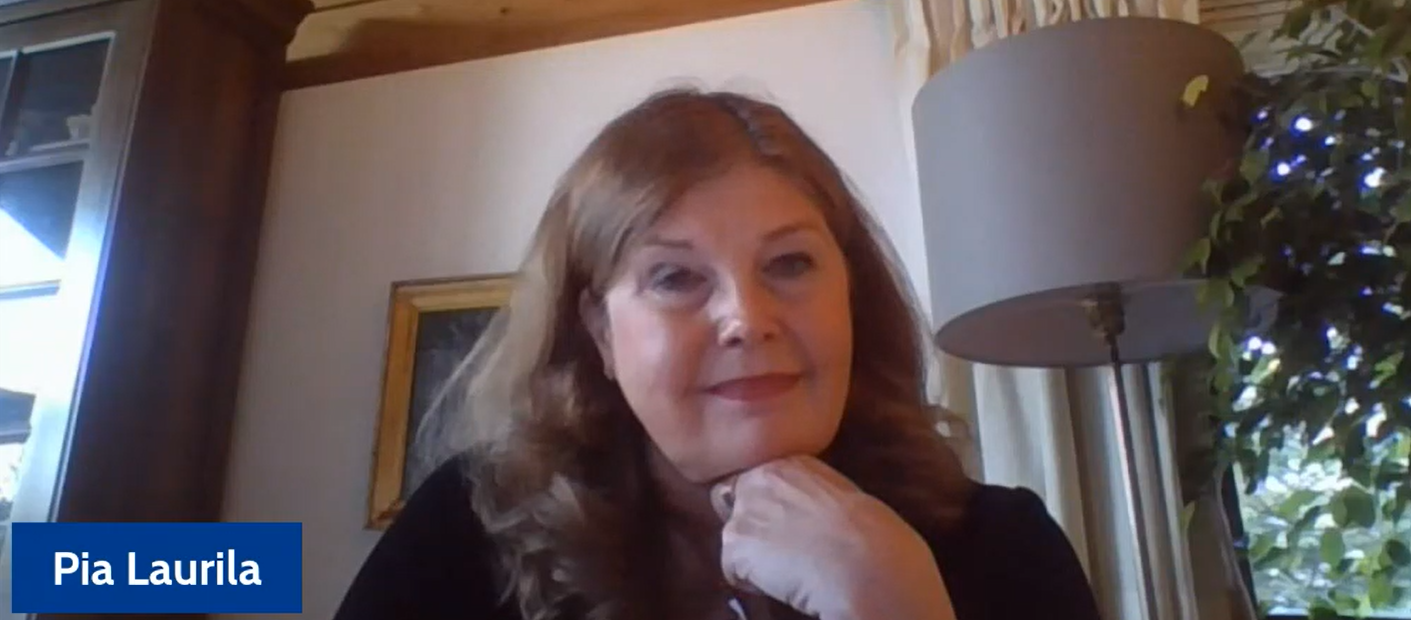 This charter, in Laurila's words, "sets a strategic framework towards integrated urban development across the European Union." Led by the German presidency, the charter was developed through cooperation with many stakeholders and all levels of government in order to maximally exploit the "transformative power of cities for the common good." Indeed, one of its key points is the need to embrace a cross-sectoral and multi-level approach, including civil society and citizens to achieve global transformation on a local level.
According to Laurila, this entails the need for more policy and funding directed at cities. With that improved funding, she said, should come better knowledge sharing mechanisms between cities. In line with this, the Urban Agenda for the EU functions as an implementation instrument for the New Leipzig Charter, with almost 300 partners working together to achieve change.
"This," Hall declared describing the cross-cutting challenges that IURC aims to address, "is what we bring to the party regarding urban cooperation," stressing the links with the charter in tackling the digital transition and smart city, energy transition and climate change, as well as covid-19 recovery. Laurila confirmed her enthusiasm for the "very significant alignment" between the charter and the IURC programme thematic networks, and the great opportunities for synergies that exist between the two.
The next European Commission tool for enabling transformation within cities that our Annual Event unpacked was brought to the table by the Joint Research Centre, introduced by its Senior Adviser Ian Clark. The centre's mission is to bring science and policy closer together, and Clark highlighted the role of its 'knowledge centres' which present detailed reports on pertinent issues such as disaster risk management. The centre's mission in this regard is to understand, "what are the risks, how do we communicate them and how do we manage them," Clark said.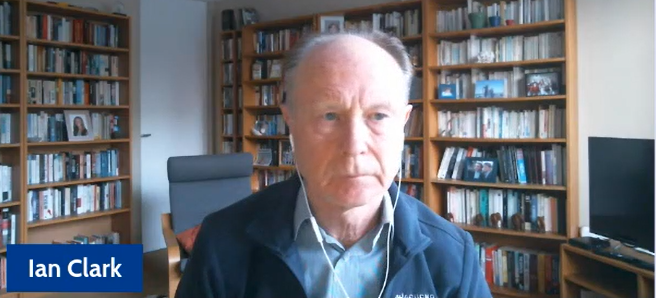 Such risks range from floods and sea level rise to fires and droughts. Clark stressed the finding that "We're too much focused on the short term, we need to look more at the long term and think more out of the box about what really could happen." He warned that we are often ill-prepared for disaster, giving the example of Hurricane Sandy in the United States, which was far more disastrous than it should have been due to the location of important infrastructure, such as hospital wings, in buildings' basement levels where they are especially vulnerable to floods. Clark concluded by calling for collection and retention of data, and more cooperation across the sciences, especially more inclusion of the social sciences.
On 24 November, in addition to the intervention of Pia Laurila, Ronald Hall also welcomed Li Ping, Deputy Director General of the Regional Economy Department in the National Development and Reform Commission in the People's Republic of China, flanked by representatives of many Chinese cities.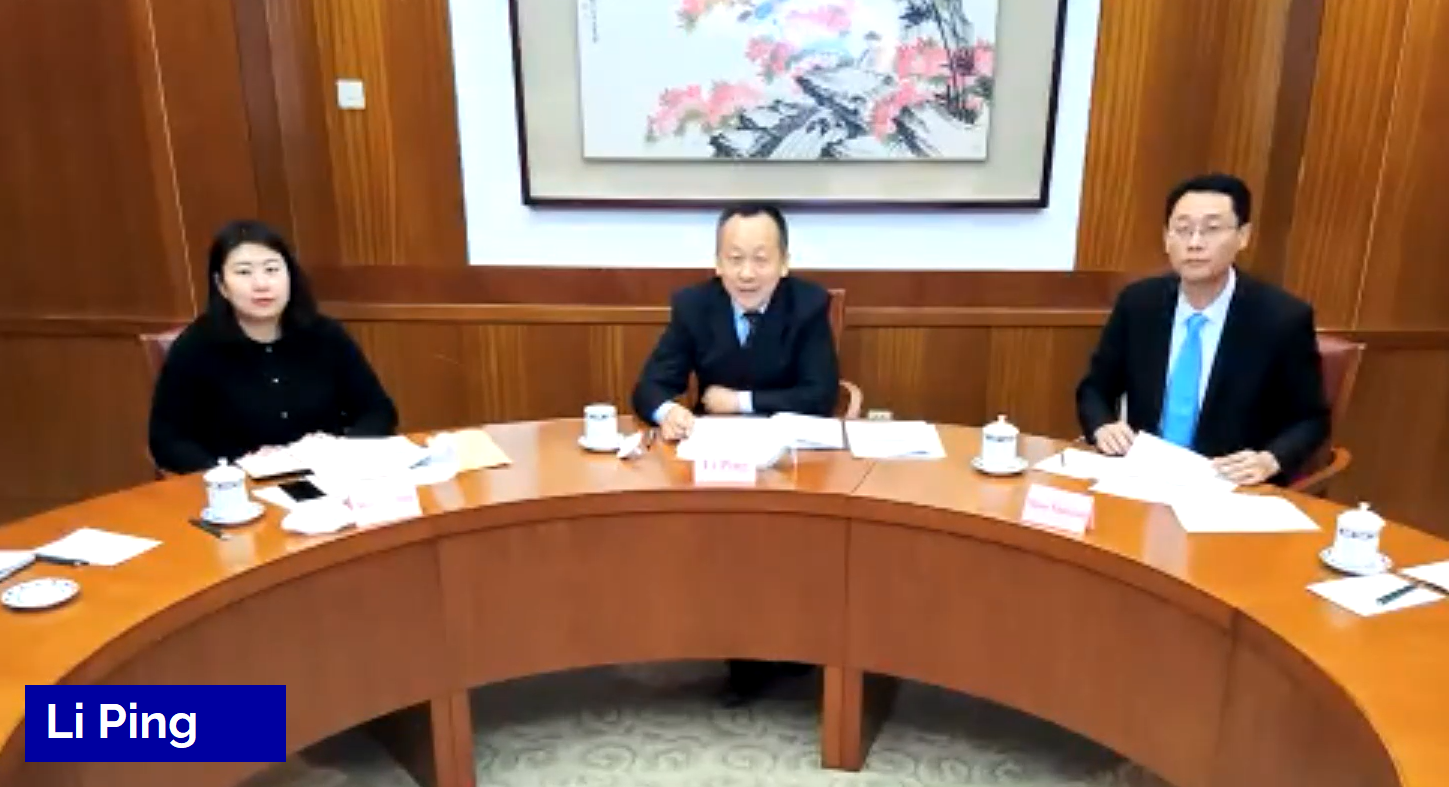 Deputy Director General Li cited Xi Jinping's words to Charles Michelle on the necessity for the EU to enhance their strategic communication. Li Ping then celebrated the utility of video conferences to facilitate greater communication between Europe and China and listed the profusion of meetings and events through which their collaboration had been reified. He pointed out many examples of successful cooperation, such as Liuzhou's work with Barcelona collaborating on the development of local 'smart zones.'
Chinese and European cities, Li said, have a solid basis for successful cooperation, and the future would see a broadening of the scope of this cooperation while bringing a new innovative approach. He concluded by wishing the event great success.
The audience then herd from Sandra Marín, Team Leader of the IURC's Central Coordination Service, who applauded all those involved in the success of the programme thus far. She also highlighted the creation of a joint strategy, communication plan, working methodology and the launch of a call to select European cities & regions over just a few months from May 2021. This parallel process with the Geographical Areas, Marín said, reached 138 cities and 40 regions from 36 countries around the world through the tireless work of a consortium led by Acciona together with Eurocities, Eurada and Infyde.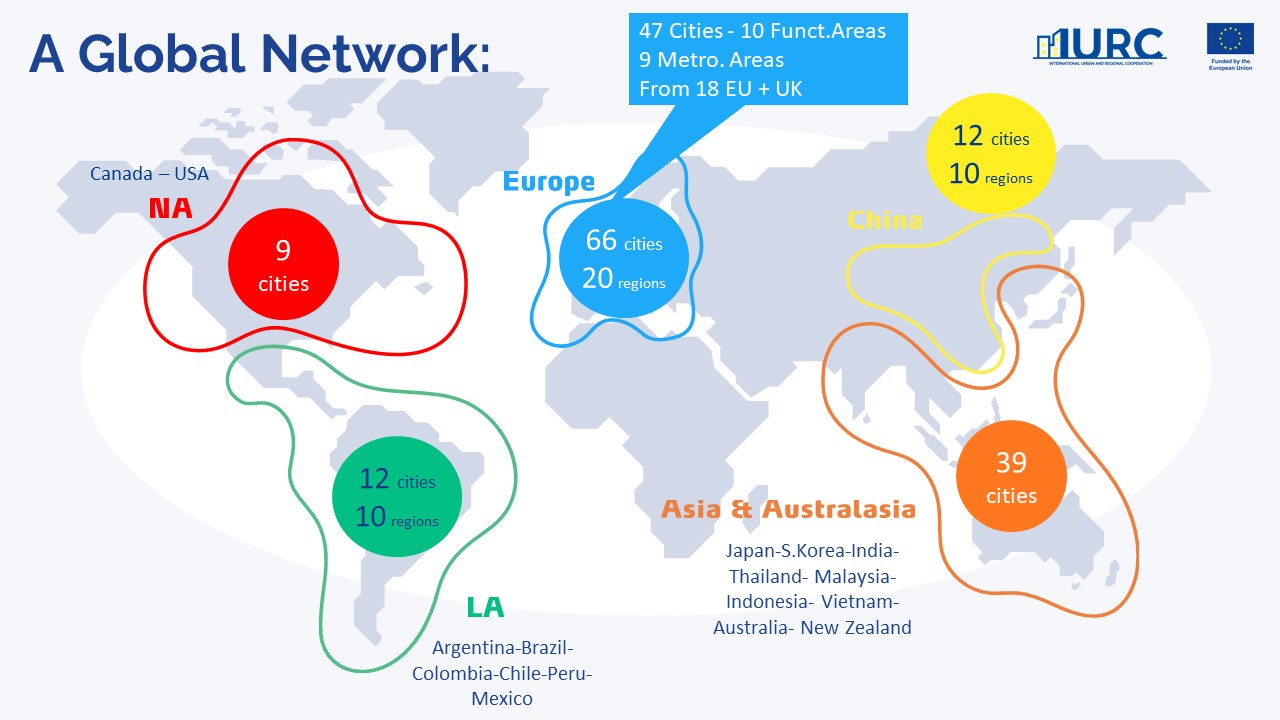 Marín then introduced the European External Action Service representatives in each of the participating geographical areas, each of whom introduced the local participating countries and their teams as well as the areas they were tackling and the great progress they were making on roadmaps for cooperation among the selected cities.
IURC Latin America & IURC North America – Video update
IURC China & IURC Asia & Australasia – Video update
Finally, Ana Contreras Escribano, Project Manager at the IURC Central Coordination Service welcomed representatives from businesses, academia and civil society to discuss with concrete examples the opportunities offered by the IURC programme.
Ernst Valery, Managing Partner of SAA|EVI (Baltimore) spoke of his organisation's work with Turin, where he had begun collaboration with the local group Homes for All. "Their method," he said, "and their compassion for people was really inspiring. So inspiring that I decided to invest with them, and will continue to invest with them to build more homes." He insisted that "we can't think that there's only genius in country clubs", emphasising that women, minorities and immigrants – who make up the majority of the population of most cities – are a great source of potential that has not been fully realised due to historical injustices. He praised the IURC programme as a "critical step in creating the world that we all want to live in in the future."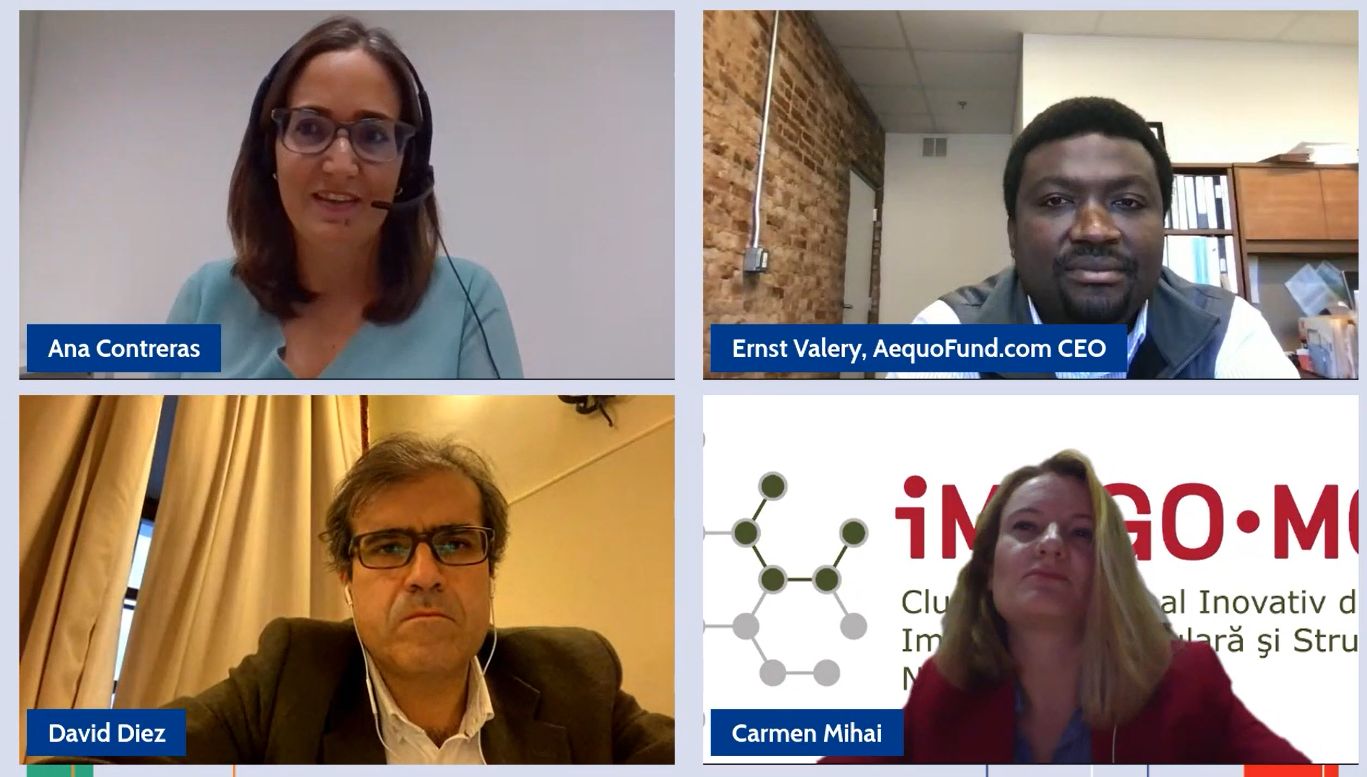 David Díez Fronton, Director for Mexico and Extremadura of Aqualia (ES) spoke of the successful tendering agreement that his company had brokered with the Mexican city of Los Cabos for the sustainable treatment and supply of water. He explained that risks can be reduced through an improved contractual management system, something which can be taken up by other cities/companies.
Carmen Mihai, Manager of the Imago-Mol Cluster, referred to the collaboration between Nord-Est Region in Romania and Valle Aburra in Columbia, which had led to the creation of a digital hub for healthcare, as well as many other successful collaborations between cities leading to joint events and joint project proposals.
On 24 November:
Sieer Angar, Managing Partner at Mei Wen Ti GmbH in Manheimm and Samuel Ma the Chairman and General Manager of Fenshare in Chongqing related the great collaboration they had achieved through the previous phase, with many successful engagements resulting in programmes such as the newly launched Sino-German business incubation competition.
Mette Hämeenaho, Chair of the Turku Youth Council shared how her collaboration with Nagano (Japan) in ensuring that young people's voices were included in political decision making.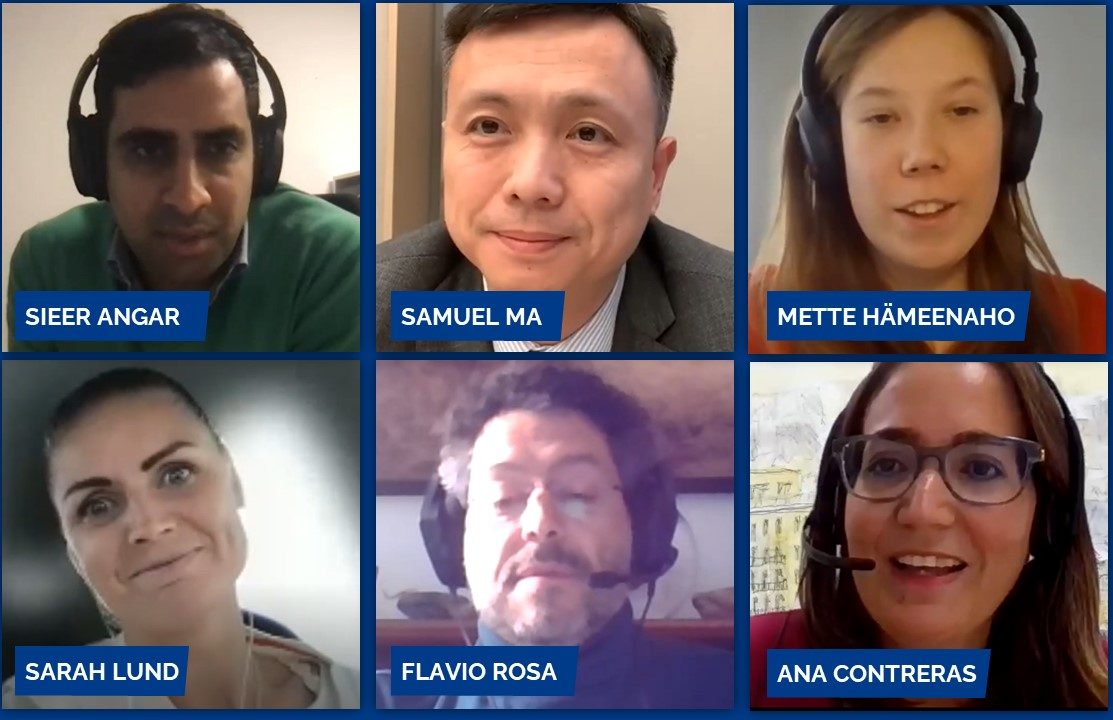 Sarah Lund, Project Manager at Klimatorium shared how her organisation's collaboration with the Central Region (DK) and Nelson/Wakatu (NZ) had fostered new projects and ideas on climate change through the quadruple helix approach.
Finally, Flavio Rosa, Adjunct Professor and PhD at Rome Sapienza University explained how his collaboration with Chinese cities has led to enhanced capacity building for example through a summer school where participants worked on new resources such as a new lecture book on planning, design and technology of architecture.
That being done, participants launched into deep dialogue through the Thematic Networks Parallel Sessions – organised in close cooperation with the four IURC Geographical Areas – which explored virtuous experiences from cities and regions working on Ecological Transition and Green Deal; Urban & Regional Renewal and Social Cohesion; and Innovative, Sustainable and Carbon neutral ecosystems and strategic sectors.
You can check the visual takeaways of the parallel sessions here below:
Video recordings 23 November 2021
Video recordings 24 November 2021
Presentations 23 November 2021:
Presentations 24 November 2021: