On the first week of March, Seoul and Dublin met again to share and continue the conversation on walkable and cyclable cities. In this meeting, Patricia Reidy and Christopher K. Manzira from Dublin presented the city's plans for walking and cycling.
The meeting started with the presentation, Covid Pandemic Response – Changing the streetscape, by Patricia Reidy. In this presentation, we were able to learn how COVID-19 impacted the citizens' walking and bus usage and saw the joint action from Dublin City Council and National Transport Authority to respond to the change in needs amongst the people from Dublin City.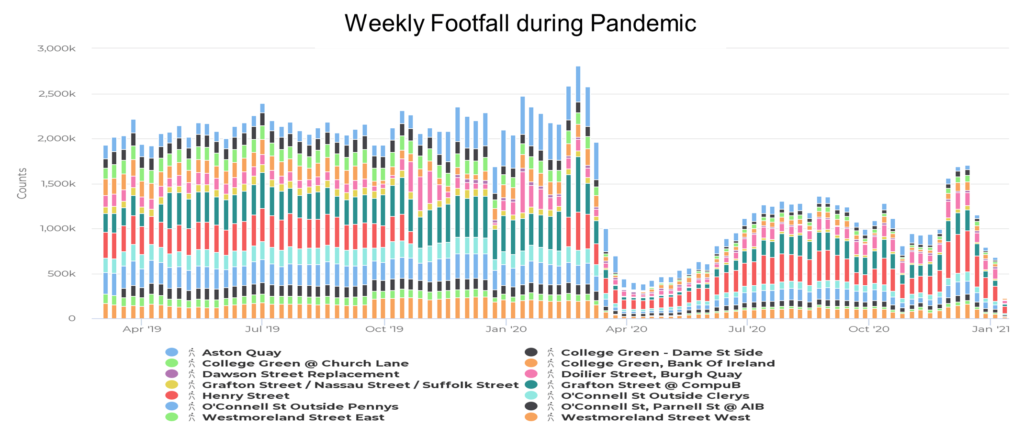 Due to the pandemic, both weekly footfall and bus passenger number has decreased drastically. In the meantime, in the Covid Mobility Request report results, both the public and businesses are seeking more cycling and walking mobility. As a response, Dublin City Council increased pedestrian improvements such as Footpath Widening, Extensive Build Out Programme to facilitate outdoor dining, and traffic-free streets in the city. Here are some examples from Drury Street and Capel Street.

Currently, there are 8 pedestrian trial streets, just like Drury and Capel Street, which will soon become permanent implementations. Similar to Dublin's previous presentation, these implementations are not only about removing traffic; they are active actions from Dublin to support citizens' needs, increase walking & cycling, and support the small businesses during the pandemic. Other than these, there are many other projects, such as College Green Project and School Mobility Programme, to increase the quality of walking and cycling. Dublin will continue to develop its Walking & Cycling Action Plan over the next five years.
Christopher Manzira, a Senior Transportation Officer from Dublin City Council, shared the second presentation about the current condition of cycling implementation and Dublin's future cycling network plans. Mr. Manzira started by sharing statistics, based on the 2016 Census, that 15 – 20% of people demanded commuting cycling.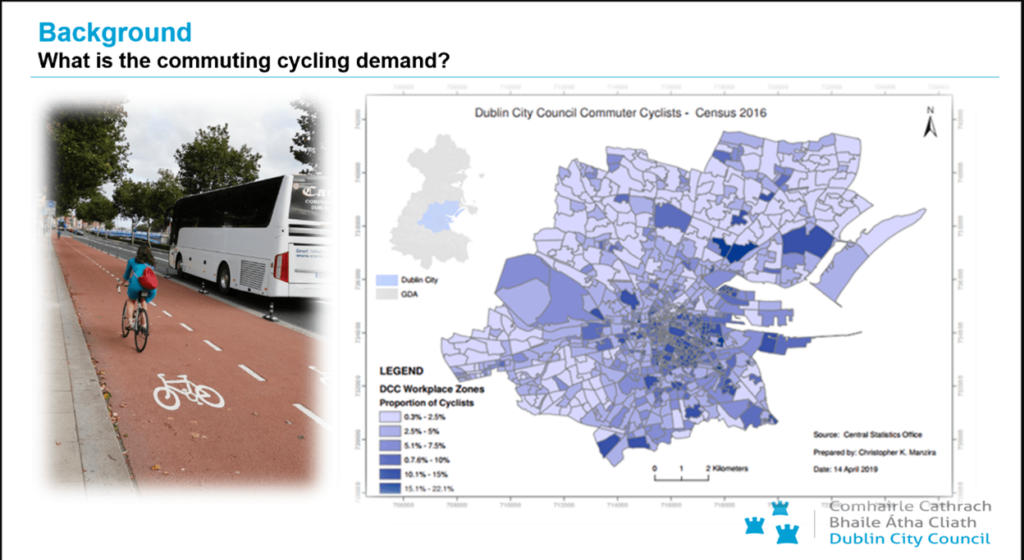 However, in the city of Dublin, there is only 77km of existing cycling network infrastructure. And only 29% of the 77km of infrastructure has high-quality cycle lanes. Thus, Dublin City Council and the National Transport Authority are planning to extend the cycling network, both in the inner and outer parts of Dublin, up to 270km within 5 years and to increase it to 470km in the next 20 years.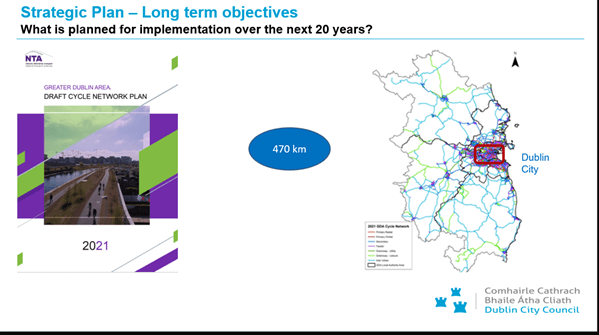 Mr. Manzira closed the presentation by sharing the impact of the cycling project. "Some of the implementations are transformative to the local area. It is not just about the cycling element, but an opportunity to make a quality life for all citizens, and even a journey to make Dublin a future cycling city."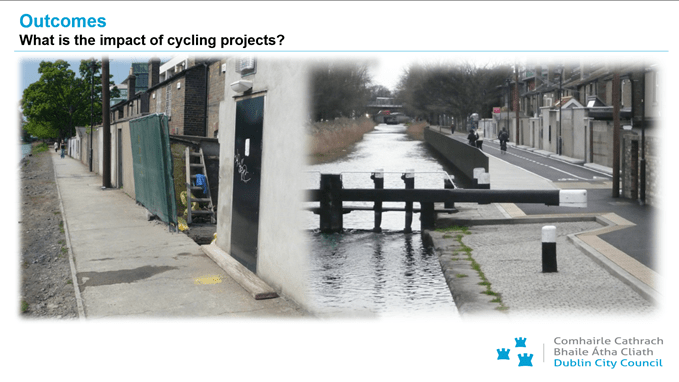 The two cities will continue to discuss Walking & Cycling in future meetings, but more specifically on Walking Campaign and Public Mobility & Micro Mobility. Together, they plan to continue the journey to transform their cities into future walking and cycling cities.