07 – 09 April 2022
IURC NA, in partnership with Climate Action KC and GCoM USA, held on April 7th and 8th, 2022, the Renovation Wave Networking Event in Kansas City, USA. Approximately 40 representatives from Portugal, Dortmund, Poland, Belgium, the US, and Canada gathered to work on making buildings more energy-efficient, tackling energy poverty, and creating green jobs.
During the event, the delegates of the different cities presented opportunities and barriers for the designing, financing, and implementing of Renovation Wave Pilot Projects. They participated in discussions around accelerating GHG reductions in existing buildings and solutions to transition to renewable energy sources. Attendees also had the opportunity to travel in the KC Streetcar and visit Second + Delaware, the largest passive house in the USA.
The event was full of activities that allowed us to learn about new tools for energy efficiency and, above all, to foster new connections among cities so we can support each other on our journey towards climate neutrality.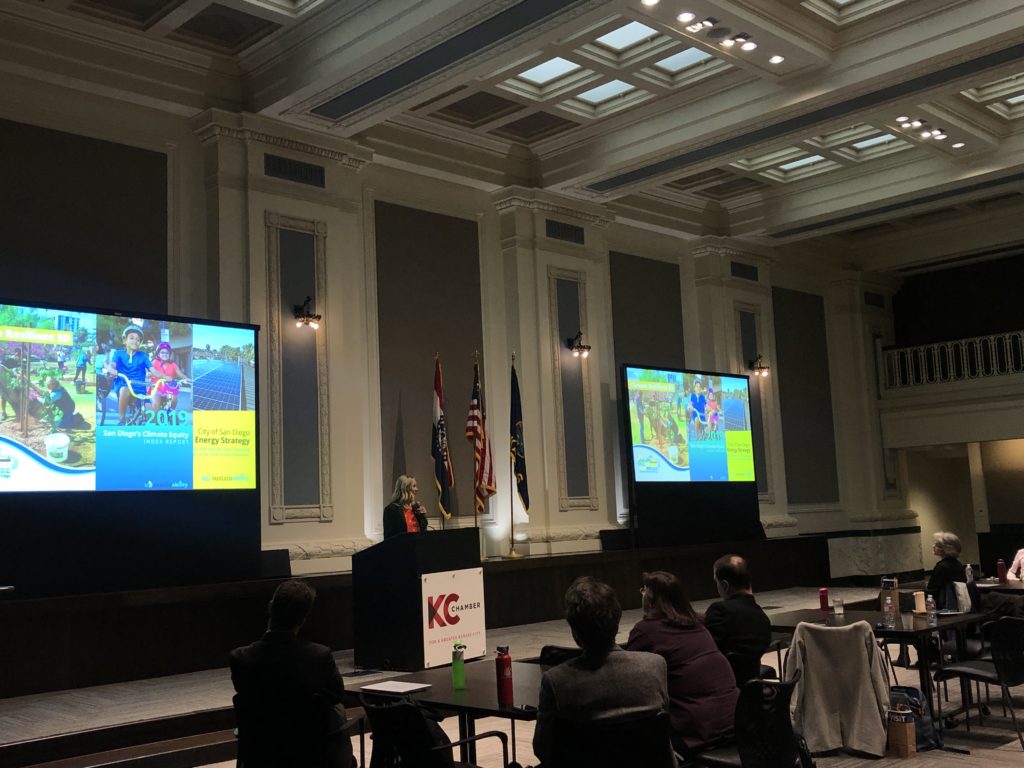 "It has been terrific to be able to present what we are doing in our hometown and hear from others about similar programs, plans, and projects… to share ideas about ways to finance, ways to build consensus… It's always great to hear new ideas, put them in our toolbelt, and take them back to our city."
Alyssa Muto, Director, Sustainability and Mobility Department, City of San Diego
You may find the takeaways from the event below.