30 May – 01 June 2022
Three delegates from the city of Zaragoza, Spain visited Ottawa, Canada from May 30- June 1, 2022, to exchange knowledge around the following Joint Areas of Cooperation:
Education, Jobs & Skills for the attraction of talent and investment to the city and around the film industry
Renovation Wave and energy efficiency in social housing projects
Sustainable Urban Mobility & Transport – electric and autonomous vehicles
Waste Management – wastewater treatment and solid waste recycling
The technical exchange began with a visit to the Ottawa Tourism office to explore the city's funding and operating model for its Major Events Office, House of Sport, Convention sales, the Think Ottawa program, the Film Office, and the Hybrid City Alliance, all being municipal initiatives aiming at the promotion of the city as a destination for tourism and business.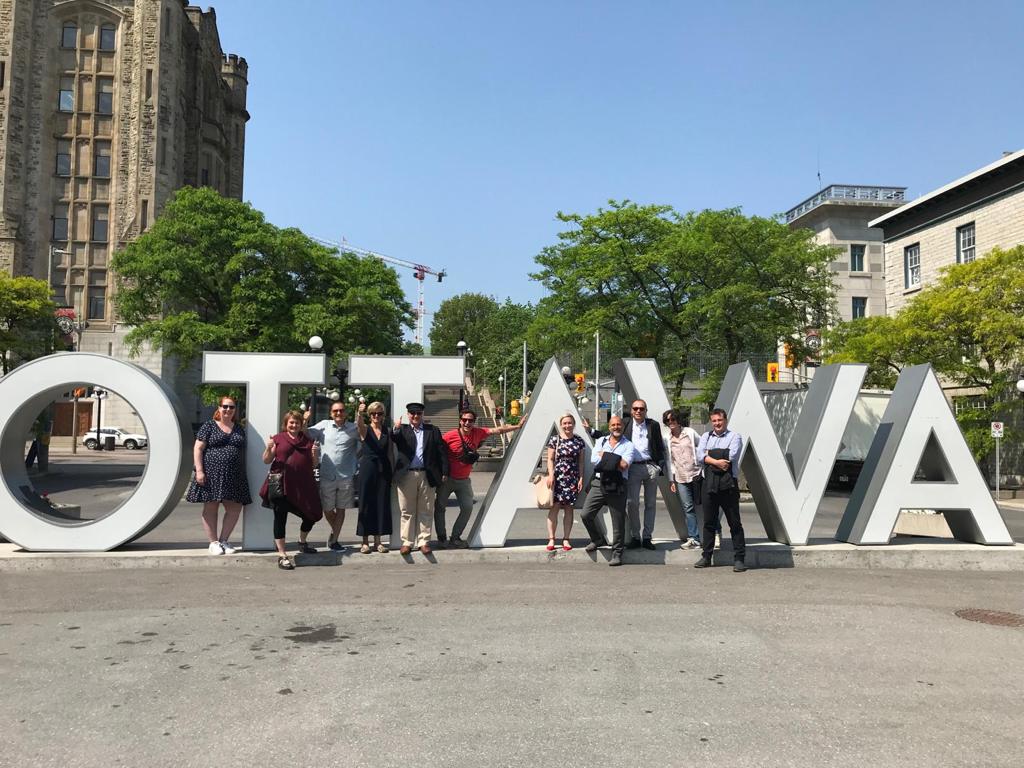 The delegation from Zaragoza had also an opportunity to experience the results of these initiatives over a walk around the city in the company of representatives from the various projects.
Later the same day, the Zaragoza delegation experienced the actions undertaken by the Better Homes Loan Program and the Better Buildings Ottawa Strategy, as an introduction to the city's solutions in the field of Renovation Wave. The city of Ottawa, with 1-million inhabitants, owns and manages 18,000 residential units, hence the importance and impact of these projects in the economy and social development of the city. At the next stop in the Overbrook community, representatives from the Community Housing Deep Energy Retrofit program presented the results of a Prefabricated Exterior Energy Retrofit (PEER) Pilot Project in Prefabricated Panels, Mechanical systems that eliminate GHG emissions, and Solar installation that makes the building Net-Zero.
The tour included two relevant visits in the area of sustainable transport.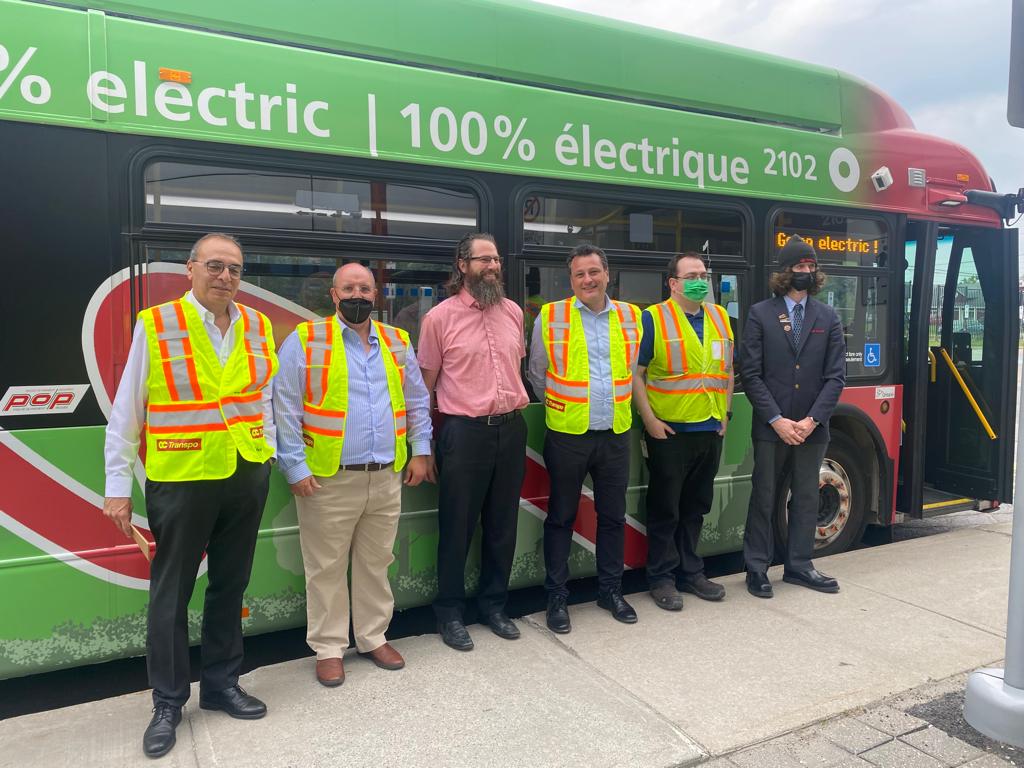 The first one was a trip on the new light rail train and the pilot electric bus. The second was a presentation of Area X.O, an advanced test facility that applies local and regional expertise and innovation to Connected and Autonomous Vehicles (CAVs) and smart mobility infrastructure aimed at supporting the development, testing, and commercialization of technologies that make roads and communities safer and more efficient.
Day two of the visit was mostly dedicated to the work area of Economic development with a visit to Invest Ottawa to explore successful programs such as the Innovation Centre and the Innovation Village concept, developed for investment attraction, entrepreneurship, digital main street, and the promotion of talent.
Finally, the group explored fields of cooperation on Waste Management with a presentation about the process to develop a new Solid Waste Master Plan and a specific focus in the Curbside Diversion Project & Multi-Residential Diversion Strategy. This was completed with a full tour around the High-rise Waste Diversion, a tenant engagement and education project to ensure successful participation in waste diversion.
This first study visit will be followed by a delegation of representatives from Ottawa visitin Zaragoza in September of 2022.