The IURC Asia-Australasia organised its fifth and final EU-Malaysia study visit to the Portuguese cities of Vila Nova de Famalicão and Maia between 24-28 October 2022. The Seberang Perai City Council delegation comprised of Mr. Chew Eng Seng, Local 21 Agenda officer (IURC key focal point) and Madam Amira Ahmad, Head of Assistant Director, Community Affairs Department together with Ms. Jacqueline Chang, Country Coordinator for Malaysia | Circular Economy Specialist for IURC Asia-Australasia.
The visit reciprocates the one carried out previously between 11-16 September when the delegation from the Portuguese cities of Vila Nova de Famalicão and Maia comprised of Mr. Carlos Mendes, Board Member of Maiambiente, Ms. Susana Pinho, Senior Technician, Environment Division, Municipality of Maia, Mr. Helder Pereira, City Councillor for the Environment, Mrs. Paula Peixoto Dourado, Director of International Relations, Mrs. Marisa Moreira, Municipal Programme Coordinator and Mrs. Ana Silva, Environment Valorization Office (all from Famalicão City Council) visited the Penang cities of George Town and Seberang Perai to promote the city-to-city learning under the International Urban and Regional Cooperation (IURC) focusing on #wasteManagement, #circularEconomySolutions, #urbanPlanning/urban agenda, integrated management (digital solutions) and systems thinking and #greenEducation (eco-schools).
The study visit in October coincided with the Famalicão MadeIn Conference and Business Forum during the International Week of the Famalicão Alliance Forum. The delegation was greeted by Mayor Mário de Sousa Passos, City Councillors Mr. Augusto Lima and Mr. Helder Pereira as well as the senior city representatives mentioned above. This was followed by a visit to Casa do Território and Urban Park (Parque da Devesa) to understand the different type of community activities that are being implemented with schools, parents, teachers and private sector associations focusing on education and stakeholder engagements to scale community initiatives at urban parks as part of the City Council's urban planning and urban agenda.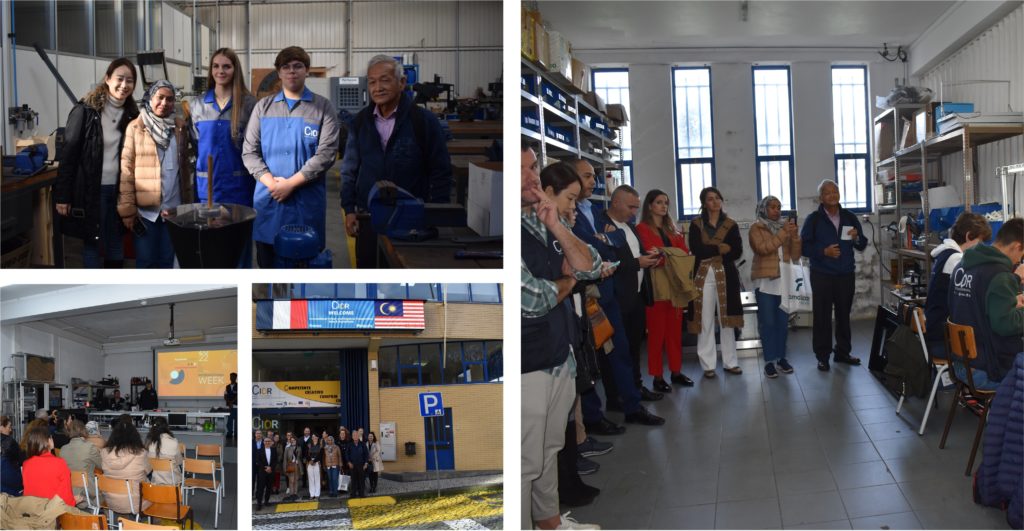 Pursuant to an MOU that was signed by both, Mayors of Vila Nova de Famalicão and Seberang Perai, on 14 September 2022, one of the pilot actions that Seberang Perai has confirmed they would like to replicate is student exchange programmes between eco-schools and the collection of "Monsters" (Electronics out of order to repair) project, which was introduced by the CIOR Vocational Training School. This initiative involves students from CIOR's vocational courses and the Municipality's Environment department. The delegation learned that inhabitants can request free collection service for monsters (electronics out of order to repair) with the help from the Famalicão city council. The appliances are then directed to the Professional School CIOR, where students attending the electronics and electricity courses proceed to repair them. The repaired objects will then be forwarded to the various Social Stores in the municipality, which will deliver them to families in need. Read more at https://cior.pt
The Seberang Perai delegation was fortunate to have had many networking opportunities and also combined the technical site visits with the delegation from Givors, France, led by Mayor Mohamed Boudjellaba together with Ms. Isabelle Fernandes, Municipal Councillor (Student Affairs, Education, Food Strategy) and Mr. Alipio Vitorio, Muncipal Councillor for Foreign Markets. Both cities also had fruitful exchanges on common key focus areas. The Givors delegation also shared positive collaboration experiences with Malaysian cities, after completing previous student exchange programmes with Malaysian universities.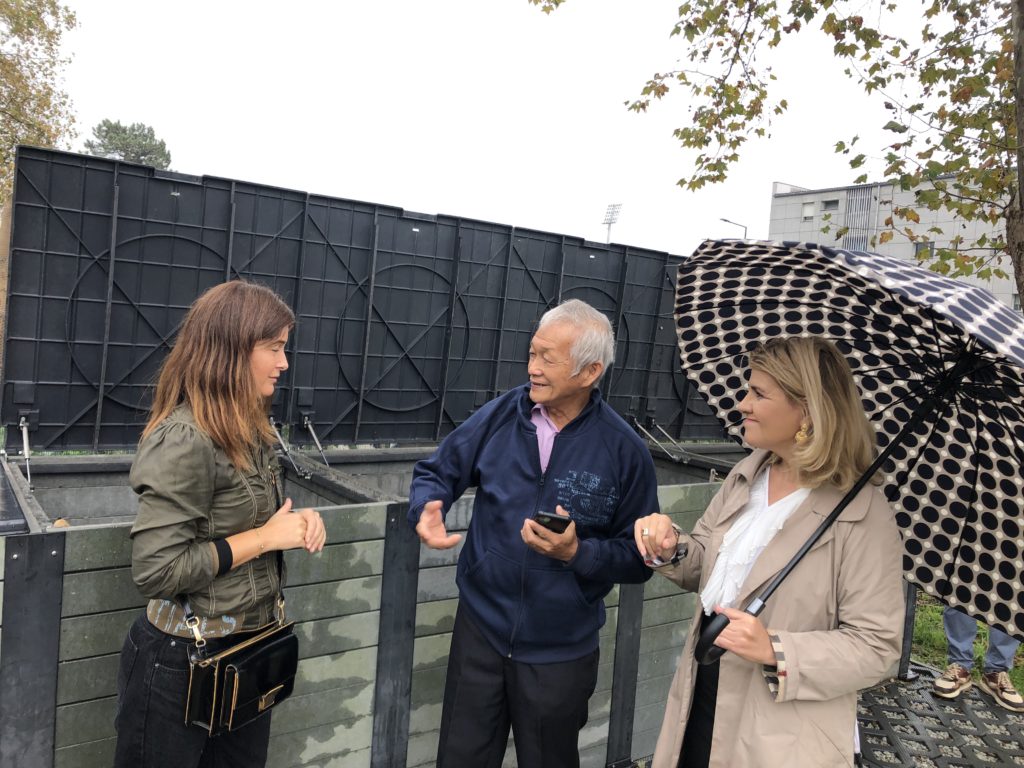 After the official reception at the Municipality of Maia, the Seberang Perai delegation visited the Community Composter and Community Kitchen Gardens, which are managed and guided by LIPOR Intermunicipal Waste Management of Greater Porto. This was followed by a visit to the Environment Education Centre of Quinta da Gruta, where they were briefed on the environmental strategy, how educational labs were constructed and was invited to a hands-on participation of activities related to educating students on the #farm-to-fork strategies. At Maiambiente Municipal Company for the Environment, the delegation had a chance to dialogue with senior technical experts on the "Pay as You Throw – Recycle More, Pay Less" policies that have been developed over 20 years coupled with scaling of initiatives with the Bee2waste integrated information System in the last decade. Technical site visits were also carried out at key locations for them to witness operation and logistics related to Ecocenter, urban solid waste compartment management and biowaste collection systems.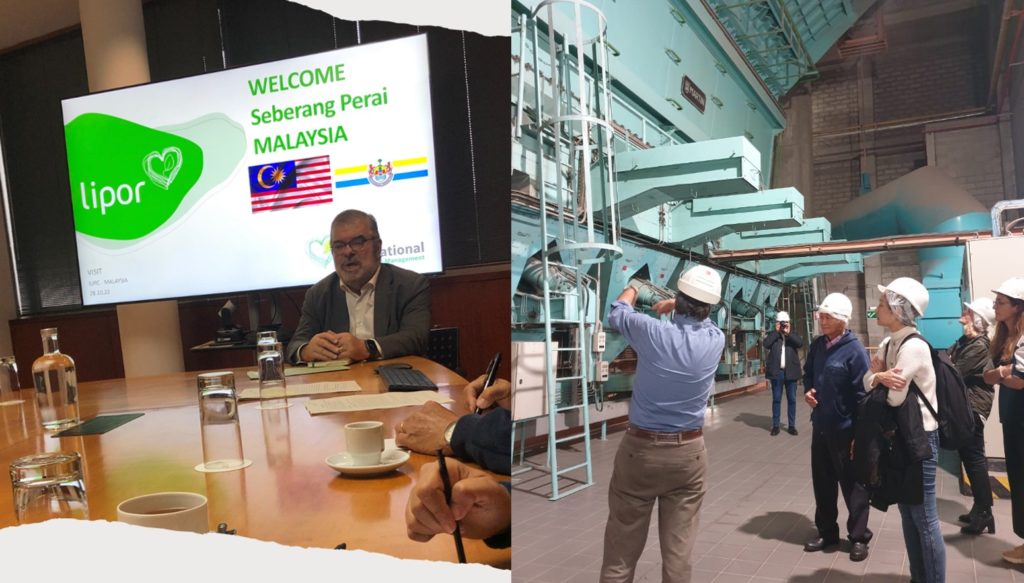 The study visit ended with a meeting with Mr. Fernando Leite, CEO of LIPOR, Mr. Rui Rodrigues, Senior Technician of the International Business Unit and Mr. Miguel Silva, Senior Technician – Environmental Education and Training Unit, where the Seberang Perai delegation witnessed the recycling circuits (drop off site and sorting plants for multi-material recovery), the organic valorisation circuit (Horta da Formiga-Home Composting Centre and Organic Valorisation Plant). The last stop was the waste-to-energy plant where they learned and explored best local practices concerning circular strategies, industrial symbiosis and "cradle-to-cradle" projects.