The Milan Urban Food Policy Pact (MUFPP) Secretariat and IURC Asia & Australasia wrapped up their cooperation on food policy training with the last webinar organised on 15 November. Corresponding to the last category of the Milan Pact, the session focused on food waste prevention and management, showcasing best practices from Milan, Bangkok and Singapore.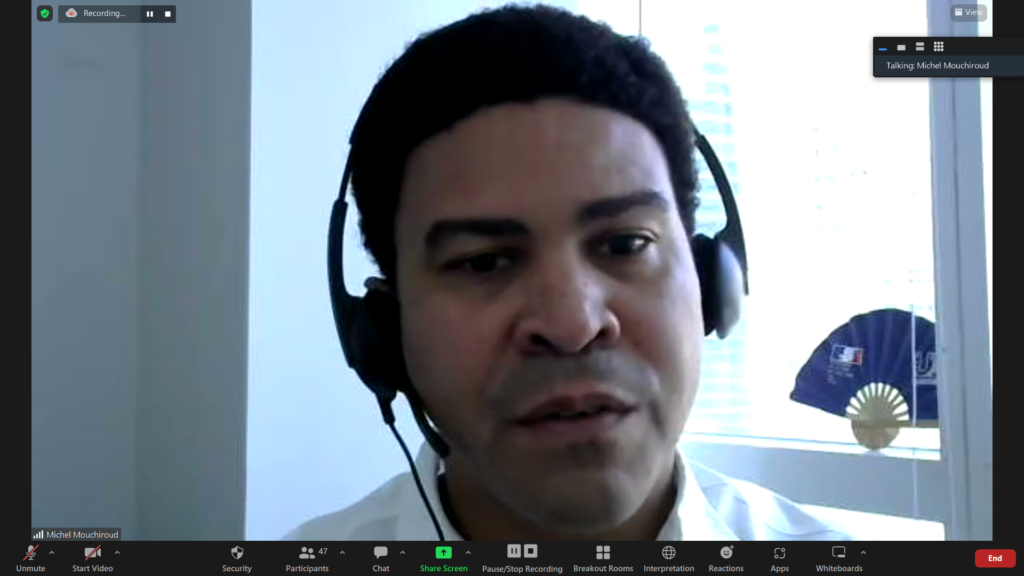 Michel Mouchiroud, Deputy Head of FPI Regional Team for Asia-Pacific, from the Delegation of the European Union to Thailand, and Anna Scavuzzo, Vice Mayor of Milan in charge of food policy, gave warm welcoming remarks, noting key figures resulting from the cooperation between the MUFPP Secretariat and IURC, including the fact that two IURC cities, Seberang Perai from Malaysia and Chiang Mai from Thailand, have become members of the Pact.
Mr Mouchiroud also noted how cooperation with Milan, the world's leading city on urban food policy, has helped the European Union to advance conversation on its Farm to Fork Strategy, a strategy within the European Green Deal which aims to make the food system more sustainable in order to combat climate change.
The session was moderated by Filippo Gavazzeni, Head of the MUFPP Secretariat, and featured presentations by Elisa Porreca, Food Policy Officer, City of Milan, Pornphrom Vikitsreth, Adviser to Governor of Bangkok on Environmental Affairs, Bangkok Metropolitan Authority, and Yap Jia Ji, Executive Engineer at the National Environment Agency, Singapore.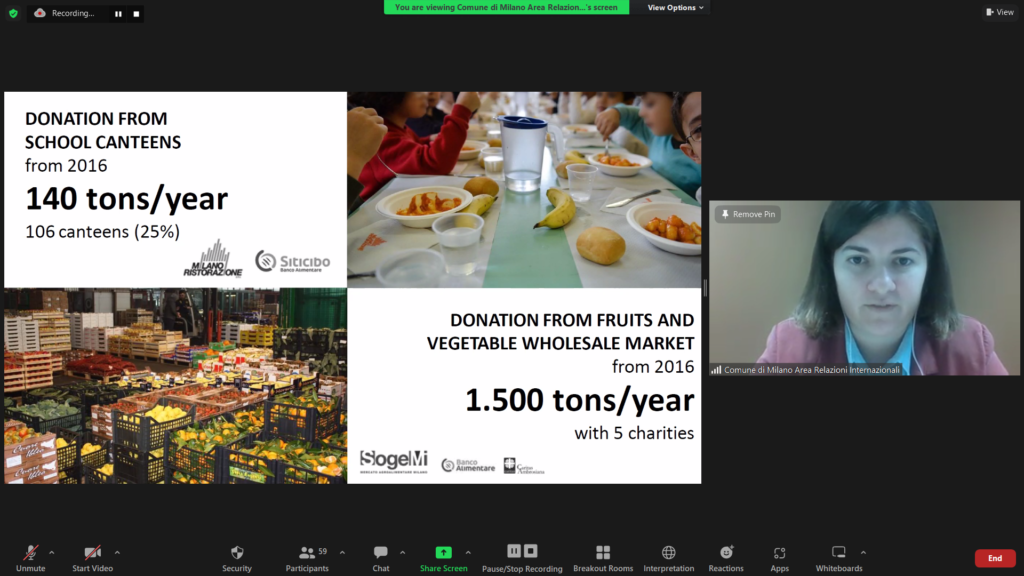 In Milan, several initiatives have been introduced over the years to prevent food waste, including food donation from school canteens and wholesale markets, the use of doggy bags at schools so that students can bring food surplus home while also learning more about food, the implementation of waste tax reduction with private sector engagement, and the co-creation and development of Local Food Waste Hubs with stakeholders such as academia and financial institutions.
In Bangkok, a waste segregation campaign was recently piloted in three districts to separate food waste from others and turn it into compost. Apart from the three pilot districts, the general public and businesses are also encouraged to identify themselves on an online platform as "food waste sorting points" to enable district offices to plan food waste pickup routes in the future. Another recent initiative is the BKK Food Bank, in which the city works with two organisations, Scholars of Sustenance Thailand and VV Share Foundation, to forward food plus from entrepreneurs to those in need.
In Singapore, a Zero Waste Masterplan was launched in 2019 with three key targets: 1) to extend Semakau Landfill's lifespan to 2035, 2) to reduce the amount of waste sent to landfill per capita per day by 20% by 2026 and 30% by 2030, and 3) to achieve a 70% overall recycling rate by 2030. In terms of food waste management in particular, the city has implemented several initiatives, including a public outreach campaign, a programme aimed at reducing use of disposables and food waste, distribution of food waste minimisation guidebooks, food banks, food waste recycling and treatment, etc.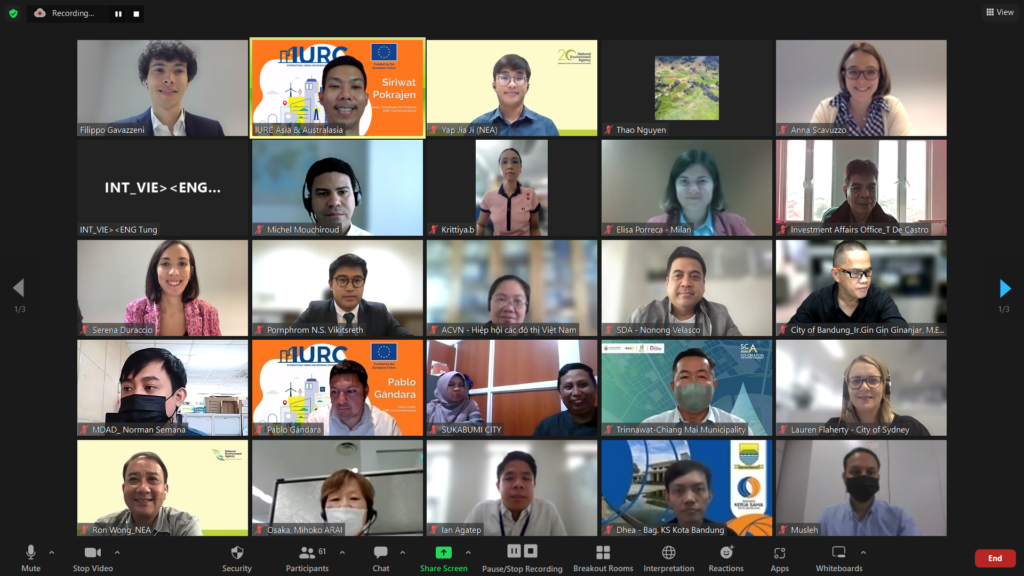 Giving closing remarks was Pablo Gandara, Team Leader of IURC Asia & Australasia, who noted the cooperation between IURC and the City of Milan and thanked the cities and private initiatives that have participated in IURC's activities in the past year.
Presentations
The report of the IURC – MUFPP Training Series is available here.