10 – 12 May 2023
On 10th-12th May, a cohort of 21 IURC cities gathered in Baltimore, USA, to create professional connections and networks while facilitating knowledge sharing on Urban Regeneration and Economic Development for Social Inclusion topics such as key urban regeneration and economic development challenges, economic inclusion & community impact, public-private partnerships, sustainable waterfront development, adaptive reuse & neighborhood regeneration, and innovation economy & social inclusion.
The event was co-hosted with the Baltimore Development Corporation (BDC) from the City of Baltimore and included a broad range of stakeholders who presented projects that aim to advance the city's economic development objectives with a focus on social inclusion.
The first day kicked off at the Lexington Market with a presentation and working session facilitated by Bloomberg Associates to identify the most pressing economic development challenges the cities are facing. It continued with two panels that provided experiences from EU and North American cities and a local stakeholder around the topics of Small Business Support and City Center & Downtown Revitalization Post COVID-19.
During the afternoon, delegates visited the Under Armor World Head Quarters and the Baltimore Peninsulasite, a 235-acre mixed-use redevelopment project on Baltimore's waterfront that includes programs for affordable housing, economic inclusion, community benefits, and environmental impact. The day closed with participants presenting and discussing solutions they have implemented in their cities.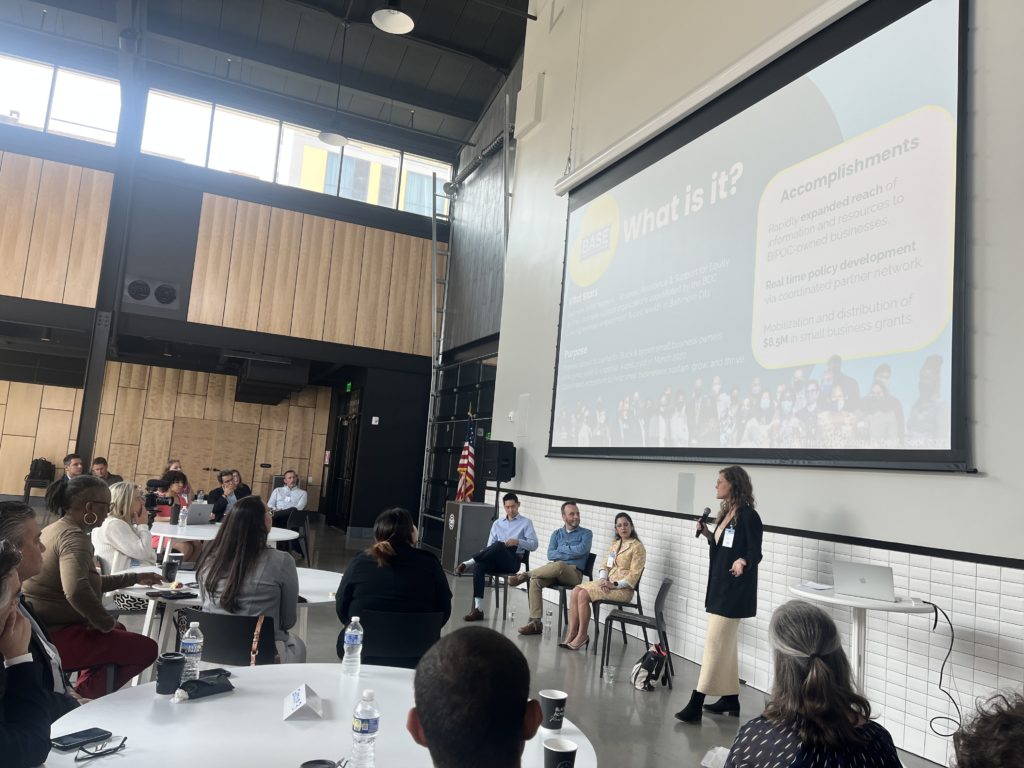 The following day, delegates visited the Hoen & Co complex, where they learned about real estate development with a focus on re-building communities and met several businesses that are redefining job training and social innovation, such as ABC Construction, Betamore, and Outlook Studios.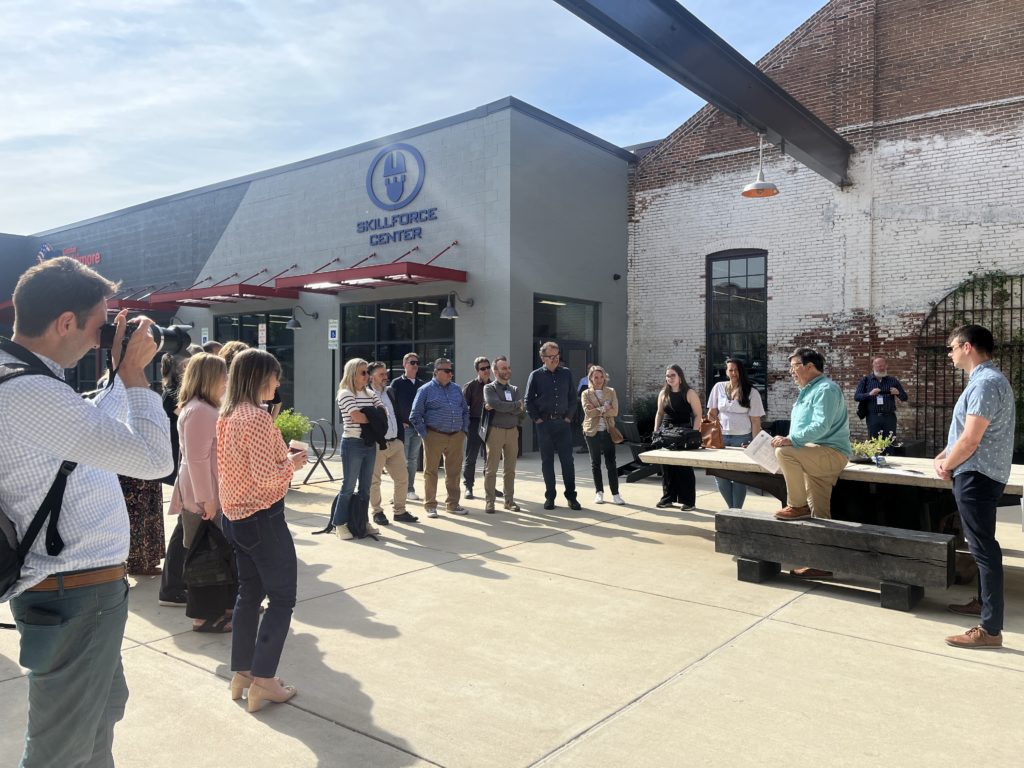 All visiting delegates had a chance to network and exchange their own cities' challenges, solutions, and knowledge. In the words of one of them: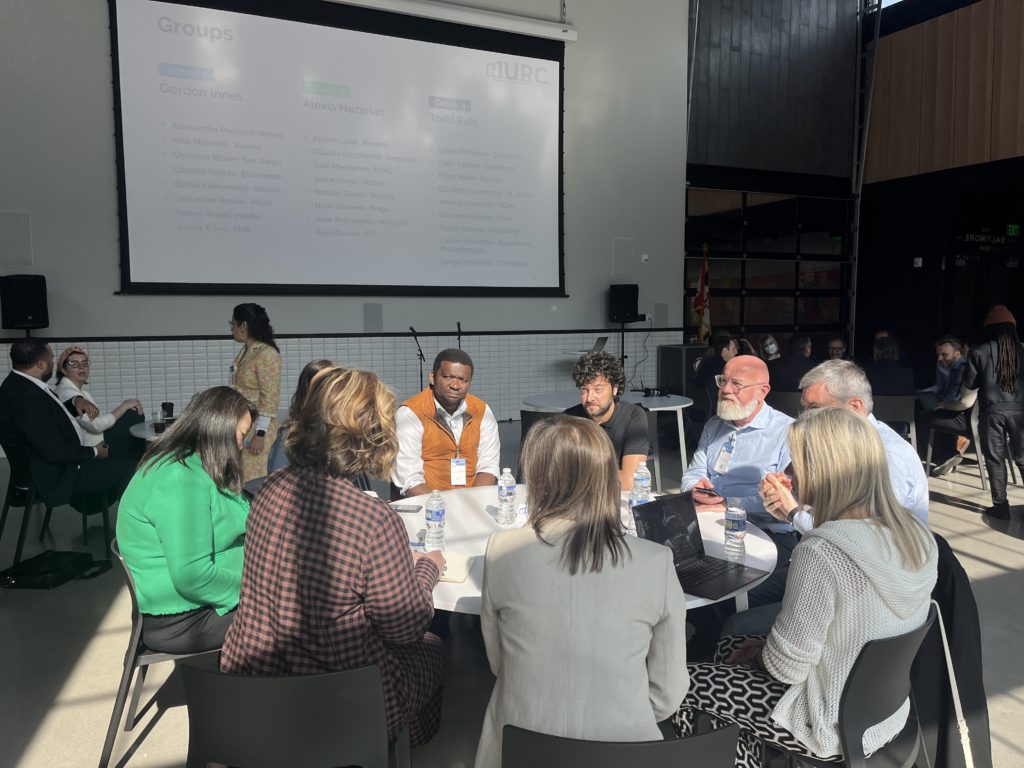 "It was a pleasure to be in Baltimore and participate in the meetings. It was an amazing experience, and I always learn from interacting with colleagues. This project has the unique perspective of joining cities from two different continents but that are aligned in so many ways."
The takeaways from the event include the main challenges and solutions discussed by cities along both days and address the following topics:
Affordable Housing
Attracting and Securing population and talent
Equity & Systemic Racism
Funding for City Projects
Empty Downtowns
Governance & Urban Planning
Sustainable Tourism
International Cooperation