The high-level exchange visit of the City of Karlsruhe to the Pune Metropolitan Region Development Authority (PMRDA) focused on best practices for the mutually beneficial pilot projects of (i) the Eco-Industrial Township (EIT) design development and (ii) the establishment of a Centre of Excellence (CoE) in Urban Planning. The 3-day exchange visit agenda from 24th – 26th April 2023 was planned to take the work forward through meetings, workshops and visits. The following delegates from Karlsruhe were part of this exchange visit:
Prof. Dr. Anke Karmann Woessner, Head of Department – Urban Planning, City of Karlsruhe
Mr Stefan Schwartz, Project Manager, City of Karlsruhe
Dr. Manuel Giralt, Managing Director, ASTOC Architects and Planners | Senior Lecturer, Karlsruhe Institute of Technology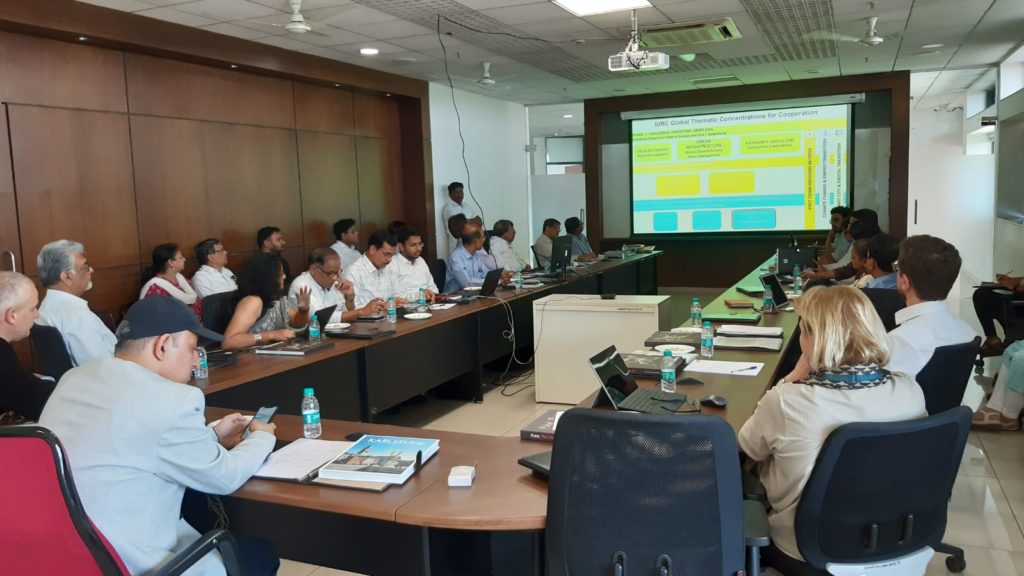 The visit started with a welcome address and an urban planning workshop chaired by the PMRDA Metropolitan Commissioner. The Karlsruhe team introduced the principles of master planning, process and projects, carried out in Germany. This gave the participants an exposure to the systematic planning process and the collaborative approach that the City of Karlsruhe follows by bringing in the government, citizens, experts, educational institutes and council to the planning process. In turn, PMRDA explained the Town Planning scheme, which provided valuable information to the Karlsruhe delegates about the implementation tools followed at the regional level. Finally, IURC introduced the COE concept and its relevance to PMRDA. The experts brought in a very pertinent angle of adapting German practices in the PMRDA context especially in the transport, participatory planning and governance systems. The team also visited the Development Plan team office to see a demonstration of GIS/ Lidar datasets and discussed how the dataset can be used for the EIT site.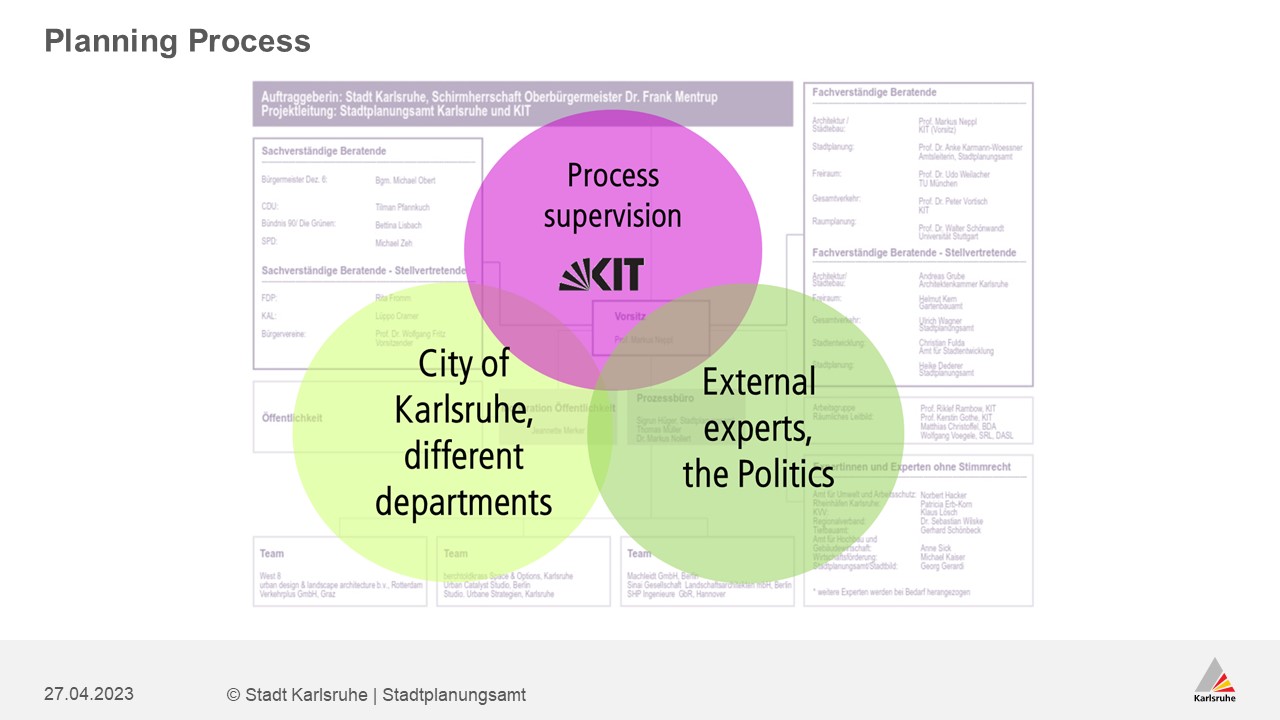 The cultural and historical site visits gave the Karlsruhe a flavour of the rich heritage, local architecture and old planning tools adopted by the city of Pune. The architects, land owners, PMRDA, IURC and Karlsruhe team members visited the EIT site at Nimgaon and jointly assessed the context, site conditions, ownership details, accessibility and discussed the site potential planning aspect. The delegation visit concluded with a meeting in presence of the Additional Metropolitan Commissioner marking the decisive next steps on the EIT and CoE.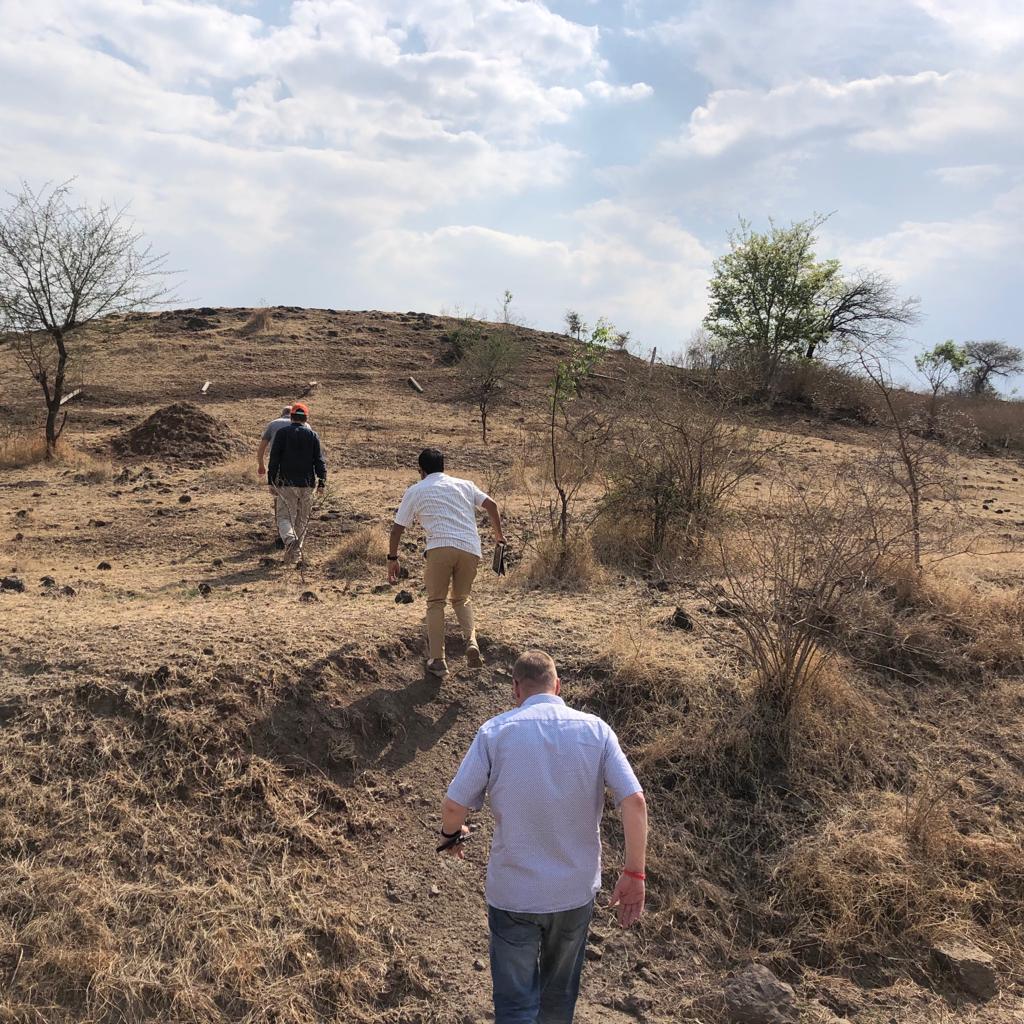 Media
Exchange with India – Focus on issues of sustainable urban development published in Stadtzeitung Karlsruhe on May 19, 2023: