Learning, sharing experiences, best practices, the use of tram as public transport
The collaboration between Sofia and Semarang cities is part of a global urban excellence network consisting of 130 cities, initiated by IURC and funded by the EU. The primary objective of this initiative is to address urban development challenges, with mobility being a significant concern worldwide. Trams are considered an essential public transport option, and this online training is aimed at facilitating learning, sharing experiences, and best practices related to tram transportation.

The two-day online training took place at Semarang City Hall from 26 to 27 June 2023 as a follow-up to the 2022/2023 study visits in Semarang and Sofia respectively. During the training, Semarang officials expressed a strong interest in learning from Sofia and gaining a deeper understanding of trams as a public transport option. Currently, 389 cities are still operating trams, mainly in Europe, with Sofia being renowned for its long-standing best practices in tram operation.

The training involved 25 participants from various entities, including government officials from both Semarang and Sofia, representatives from transportation-related communities (such as Trans for Semarang and the Jakarta Transportation Discussion Forum), local government associations (APEKSI), and IURC. The event was inaugurated by Mr. Endro, the Head of Semarang City Transportation Agency, along with Ms. Elitsa Panayotova (Sofia Green Team Coordinator) and Mr. Pablo Gándara (IURC Asia & Australasia Team Leader). Mr. Endro expressed his gratitude to Sofia and IURC for providing this opportunity to learn and share experiences between the two cities. Pablo emphasized that the training showcased concrete city-to-city cooperation, and Elitsa added that this collaboration brought mutual benefits in exchanging practices, ideas, and effective solutions.

On the first day, Mr. Methodi Amramov from Sofia Urban Mobility Center explained the intricacies of building and operating a tram network in Sofia. Despite the wide-ranging topics, the essence was effectively conveyed in a compact three-hour session. Methodi's presentation covered various aspects, including technical considerations, the AVL System, institutional frameworks, and the financial support that sustains tram operations. Following this, Mr. Farhan from Transport for Semarang discussed the importance of standardizing wayfinding between the local city and province, a proposal well-received by the online presence of representatives from the Central Java Provincial Government.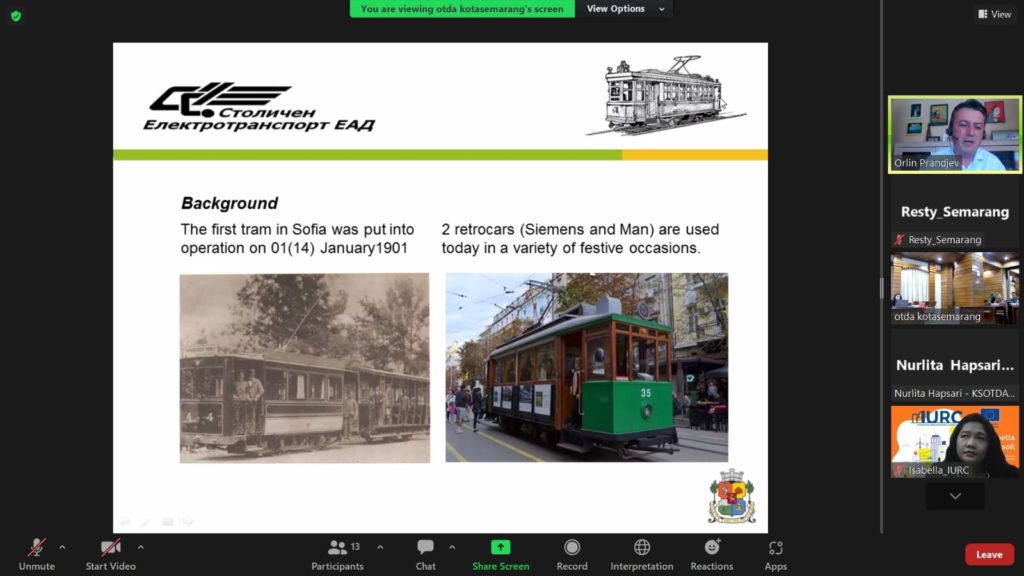 The second day continued with a presentation on the development of Sofia's Tram System by Mr. Orlin Prandjev from the Innovation Projects Department, Stolichen Electrotransport EAD. It was complemented by a brief talk by Mr. Adriansyah Yasin S, Founder of the Jakarta Transportation Discussion Forum, who shed light on strategies for building a public transportation-oriented city. He emphasized the significance of encouraging the use of public transportation through a coordinated triple helix approach (Hardware: infrastructure, Software: Human development, Organization: vision of the decision maker).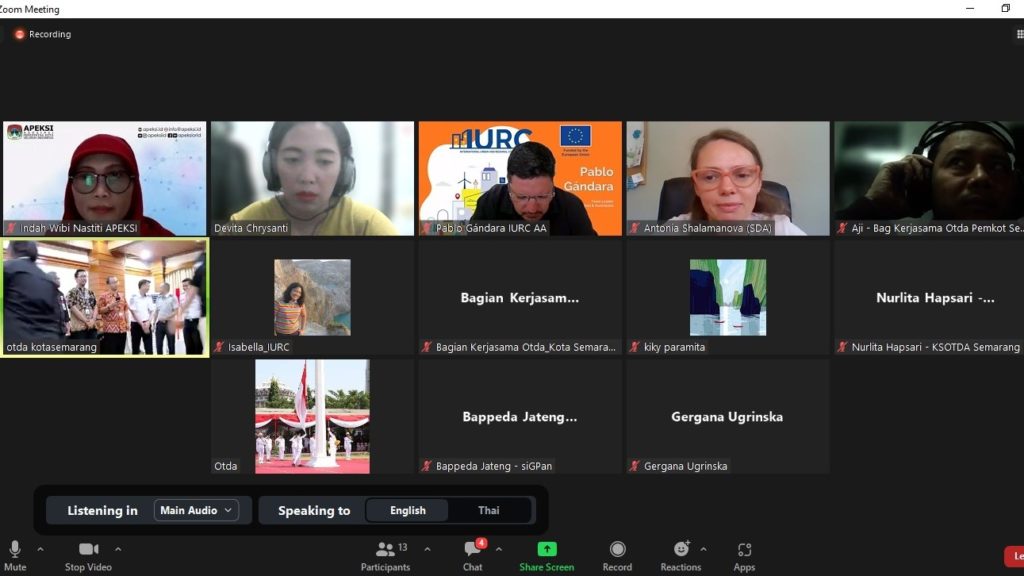 Ms. Indah W from APEKSI concluded the event, highlighting how the two-day training would greatly aid Semarang in planning for the development of public transportation, particularly the tram, which is an integral part of Semarang's long-term planning for the year 2045, supported by fiscal capabilities for tram public transportation. Ms. Antonia Slamaova added that the collaboration shouldn't end here, expressing hopes for the continued maintenance of the strong relationship that has been established.

In conclusion, the successful collaboration between Sofia and Semarang opens doors for further exploration and potential implementation of tram-supported public transportation, not only in Semarang but also in other cities across Indonesia. The gratitude goes to the Government of Sofia, Bulgaria, for their support and fruitful collaboration.